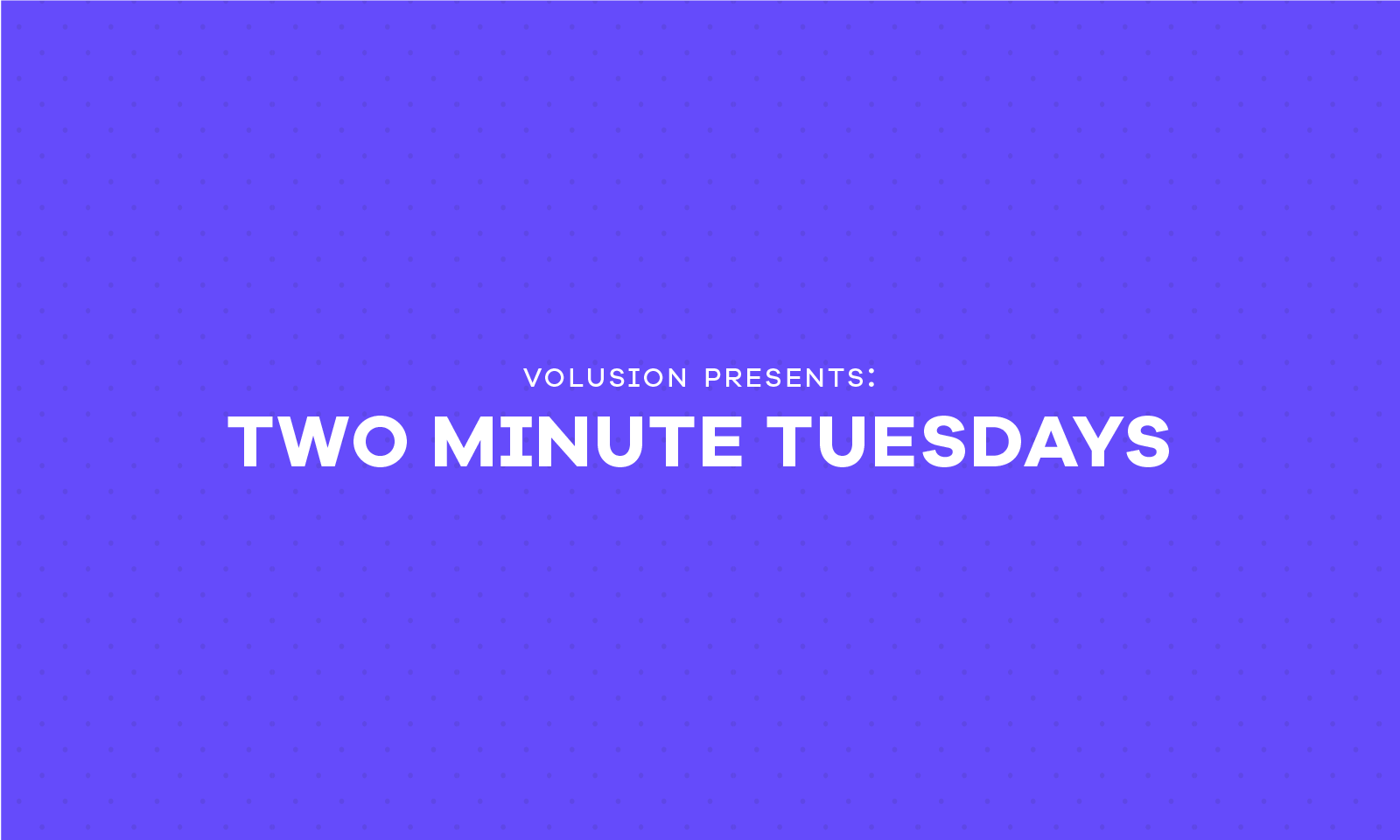 Of course you want to save money while running your online store, but figuring out how to streamline your process without hurting sales can be difficult. We cover some of the most effective money-saving techniques for ecommerce stores, including how to identify expenses that you need to prioritize and how to run great discounts without losing money. Watch the video for a quick, two-minute rundown of these money-saving tips, or check out the transcript below!
Can't watch the video right now? Check out the transcription below:
In the world of ecommerce, we're always trying to save a buck. That's a really good thing, especially as the holidays draw closer and closer. So to keep that frugality in mind and pay close attention, 'cause today I've got five ways for you to save money for when running your own online store.
One of the first tips is really taking a look at the most expensive things on your online store. Nine times out of ten these are usually your payment processing costs. Take a look and see which of your payment processing options are the most expensive. For example, if you're offering PayPal and accepting credit cards directly on your site, this may not be the most cost-effective way to run your business. Consider dropping one or some of your least favorite payment options.
Second: always have a solid discount or coupon strategy. It's really easy for you to go and say, "25% off of everything in the store". But that's a bad idea because you're not really looking after your margins across your product line. Whenever you're offering a coupon, make sure you actually do the math so you don't lose your shirt in the aftermath.
Number three, remember what your momma always told you: you get what you pay for. In other words, if you're gonna invest in design services or marketing services, you might want to go ahead and make the big investment the first time around. If you're outsourcing to another country or to a college intern, you'll probably not going to get the entire service that you want, which means that you'll have to pay for it all over again next time.
Number four: try to find efficiencies in your shipping processes. Shipping expenses are one of the most pricey parts of running your online store, so try to find some way to save some bucks here. For example, take a look at which providers you're offering. Are you offering FedEx, UPS and USPS? Well, maybe you don't need to offer all three. Is live rate shipping better for you than flat rate shipping? Do some math, take a look at what your customers are looking forward to and then you'll be able to figure out the perfect shipping mix to find the best way to save some bucks.
Last but definitely not least, focus on customer retention. Keep in mind it can take 67 times more money to acquire a customer than it does to retain one. So focus on customer service. Make sure that you're keeping in contact with your customer and always have a great price offering to keep them coming back for more.
Keep these five tips in mind when you're trying to save extra money to roll over into that bank account. Do you have any questions? Just leave us a comment in the box below.