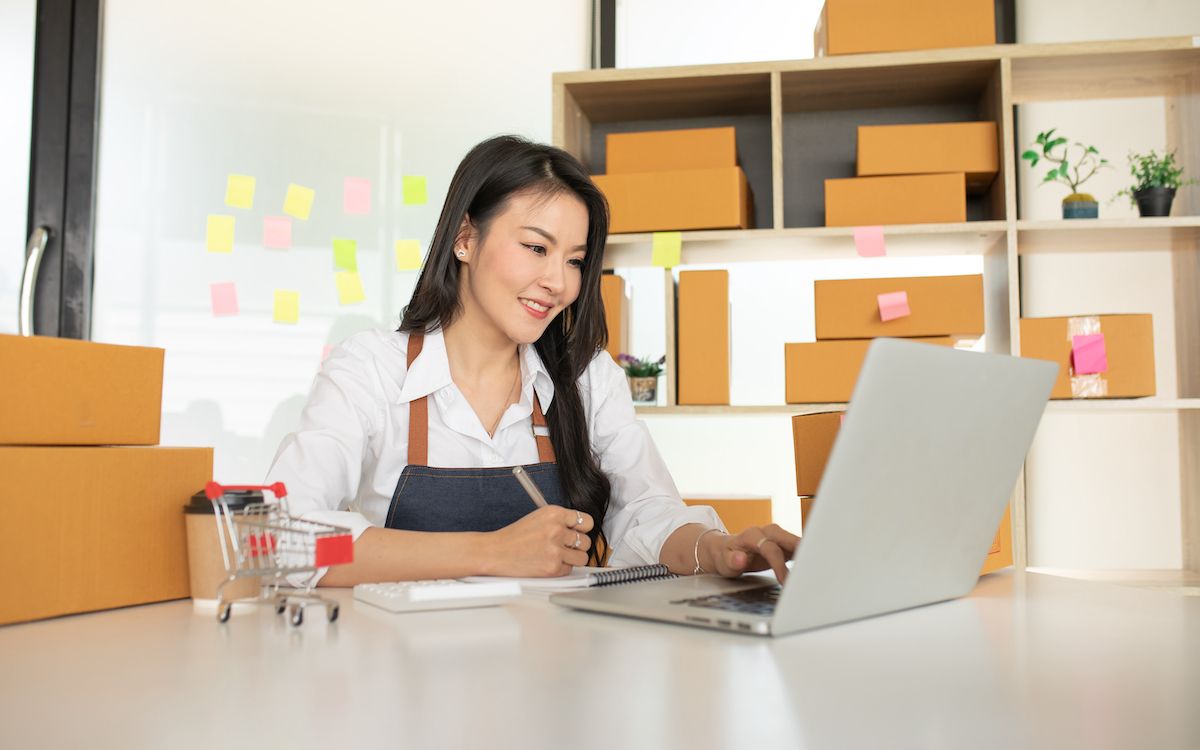 Have you ever wanted to start your own business, but find excuses not to?
Maybe you know the saying, "It takes money to make money," and that holds you back. If you're a bit short on cash, figuring out how to start a business with no money can seem daunting.
But we have good news: there are countless easy businesses to start for less than $100. In this post, we'll share 40 business ideas to get you started.
The Investment Needed to Start a Business
First, you should know the costs associated with starting a business. You don't need much up front, but there are a few essentials:
A business plan – Free
A name for your new business – Free
Domain name — $15 per year using ​​Hover or NameCheap
Managed hosting for your website — typically starts around $35/mo
An email address – $6 per month with Google Workspace
Social media accounts – Free
All that will cost you just $21 upfront plus around $35/mo right now. Business cards and fancy graphics aren't necessary when you're in the launch phase. Of course, if you're just starting a side business within your own network, you may not even need these.
After you start making money, you may want to take things to the next level. At that point, you can invest in better tools and systems, like bulk email software to keep current and potential customers updated on your products or services.
If you want to start an ecommerce business, you should look into Volusion to help you start an online storefront that will help with displaying products, payments, and more.
Now, to the list.
1. Pet Walking and Sitting
This idea requires no initial investment. Start by asking your friends, family, and neighbors if they need someone to watch their pets when they go out of town or if they want someone to walk their dog during the day.
Another great way to start if you don't  already have potential customers is to sign up for Rover as a pet sitter. This company will help you find pet owners in need of your help.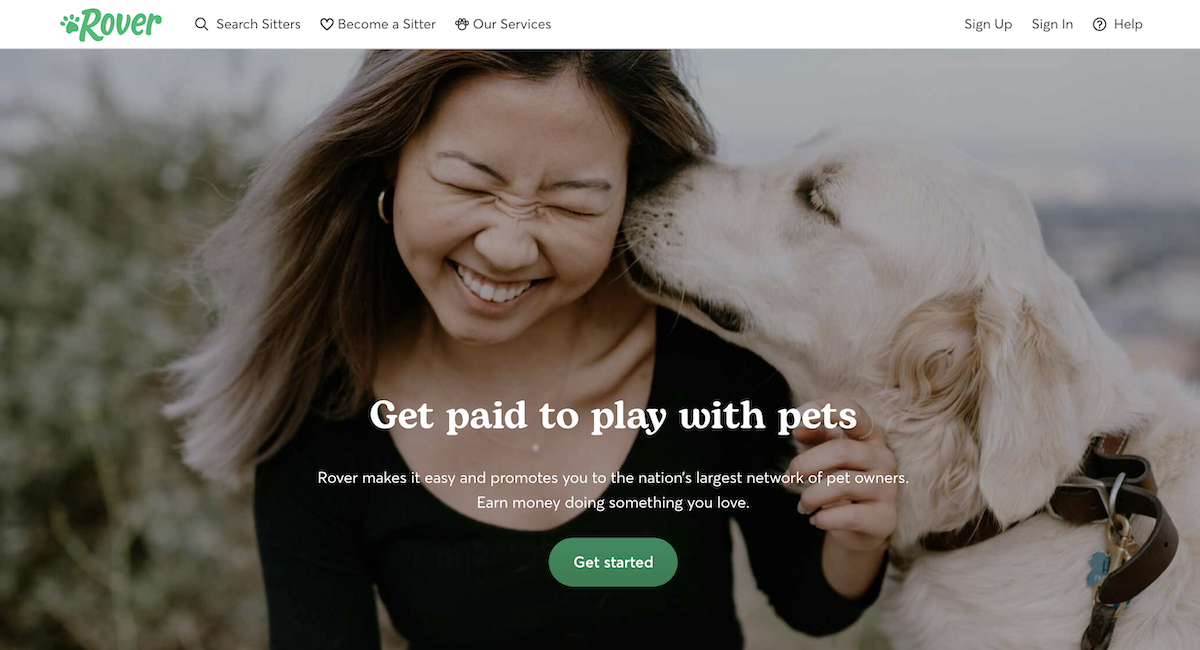 2. Grocery or Food Delivery
Delivering groceries or restaurant food for Uber Eats or Grubhub is a great way to earn some extra cash, and it costs you absolutely nothing to start. There's not even an interview. You will just need to pass a background check and have a working vehicle, valid driver's license, and a smartphone.
3. Ride-Share Service
You can be your own taxi service working for the company of your choice with no startup costs. You'll just need to meet the same requirements as doing food delivery. The best part is that you get to work on your own schedule.
4. Tutoring
Students from elementary school to college need assistance in every subject. If you have expertise in an area, starting your own tutoring service can be a great business to create with no money! All you'll need to do to begin is advertise your services.
If you do not have much experience, look into VipKid, a business that connects native English speakers to children in China whose parents wish to teach them English as a second language.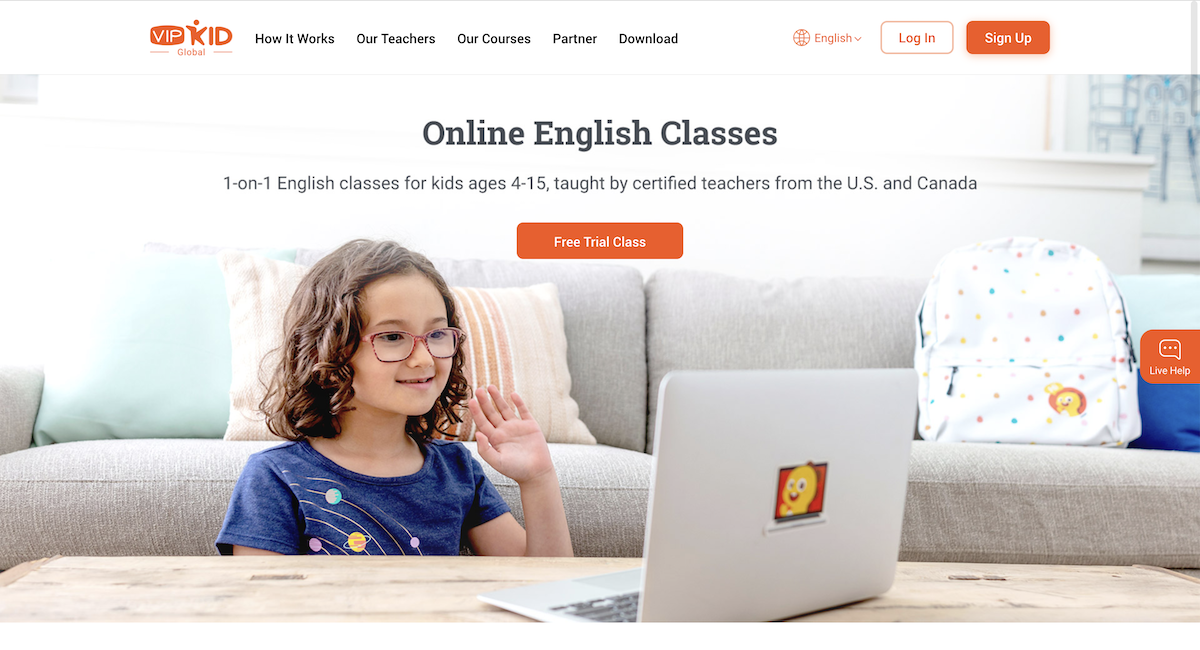 5. Cleaning Service
If you love to clean, share your services on social media and with family, friends, and neighbors. Your only costs will be cleaning supplies and advertising.
6. Sell Your Stuff
This will cost you literally nothing. Find some things around your house that you don't use and post them on Facebook Marketplace or Craigslist. Want to go a step further? Look for stuff around town people put out to take for free, pick it up, and sell it.
7. Freelancing
Are you a writer, web developer, graphic designer, or have another technical skill? As long as you have a laptop and internet connection, you can be a freelancer. Find freelance gigs at sites like Upwork or Freelancer.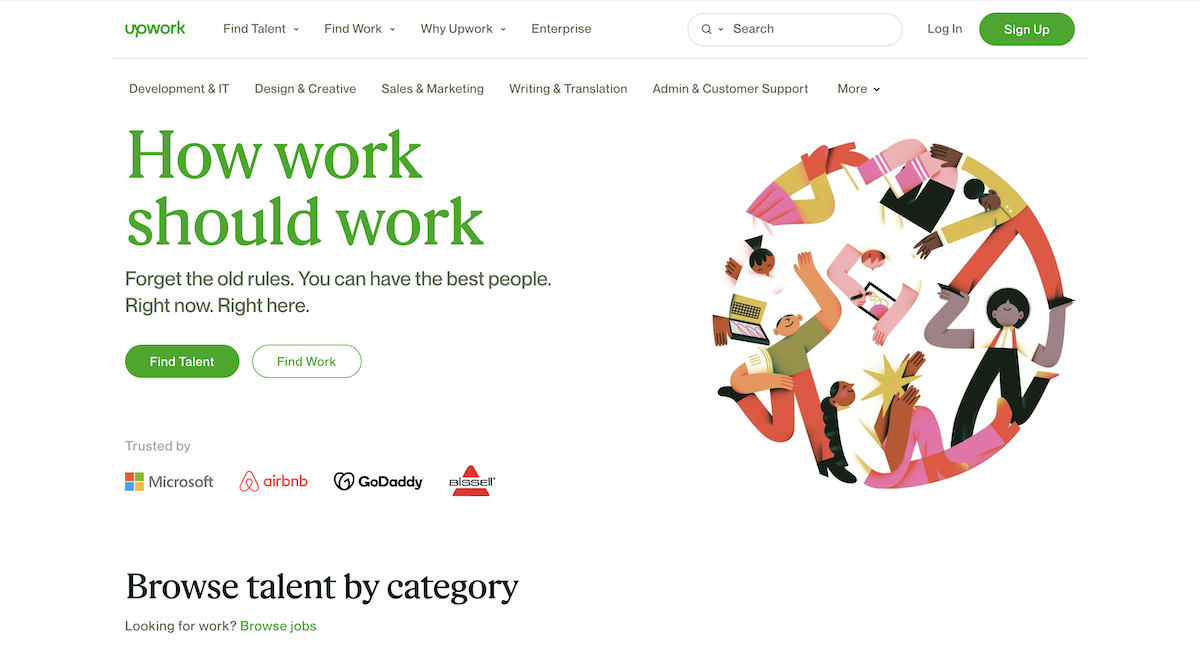 8. Handyman
If you enjoy making minor household repairs, like changing electrical outlets or fixing leaky faucets, then being a handyman (or woman!) is an in-demand business you can launch without a lot of money.
9. Social Media Management
If you spend a lot of time on social media already, why not get paid for it?
Many businesses want to be active on social media, but don't know what to do. Get started by searching for small businesses in your area and pitch to them how you could help their following grow. This would mean Instagram influencer outreach, finding key opinion leaders, managing social media scheduling, etc.
This won't cost you a dime. Your social profiles are your resumé here (and those are free)!
10. Direct Sales Representative
You can become a local sales representative for companies like Rhodan and Fields, Mary Kay, or Pampered Chef and sell their products at parties or online. Their starter kits cost around $100, which will set you up with everything you need to be a sales rep.
11. Lawncare
Do you enjoy working outside and own some basic yard equipment—like a lawnmower, trimmer, or chainsaw? This is a no-brainer business to start! Your only cost will be printing a nice flyer and the time to hand them out.
12. Snow Removal
What do you do when the grass and plants aren't growing? Plow snow! There are a lot of people, especially the elderly, who will pay quite a bit for regular snow removal service on their property.
13. Christmas Lights Installation
Another winter-based business you can start for under $100 is Christmas lights installation. If you have a ladder and know where to hang lights on a house, you're all set. Bonus tip: try to work with an entire neighborhood or street to give them a package deal.
14. Senior Home Companion
In the U.S., almost 27% of adults over 60 live alone. The older people get, the harder it is for them to function with ease. This means many seniors need someone to keep them company, help with various daily activities, or provide advice to their families on how to care for them.
15. Virtual Assistant
In our post-Covid world, a lot of executives are moving toward hiring remote assistants to organize their work life and schedule. You could actually do this job for multiple companies.
This would include jobs like managing their other remote employees, taking care of content scheduling, managing customers, updating their online store, etc.
16. Project Management
Not all companies have project managers on staff. A freelance project manager could be a huge relief for a small business in need of someone to oversee projects.
17. YouTube Creator
You probably already have a laptop or smartphone with a camera. If you have knowledge to share or can make engaging or funny videos, you can profit from posting YouTube videos through advertisements.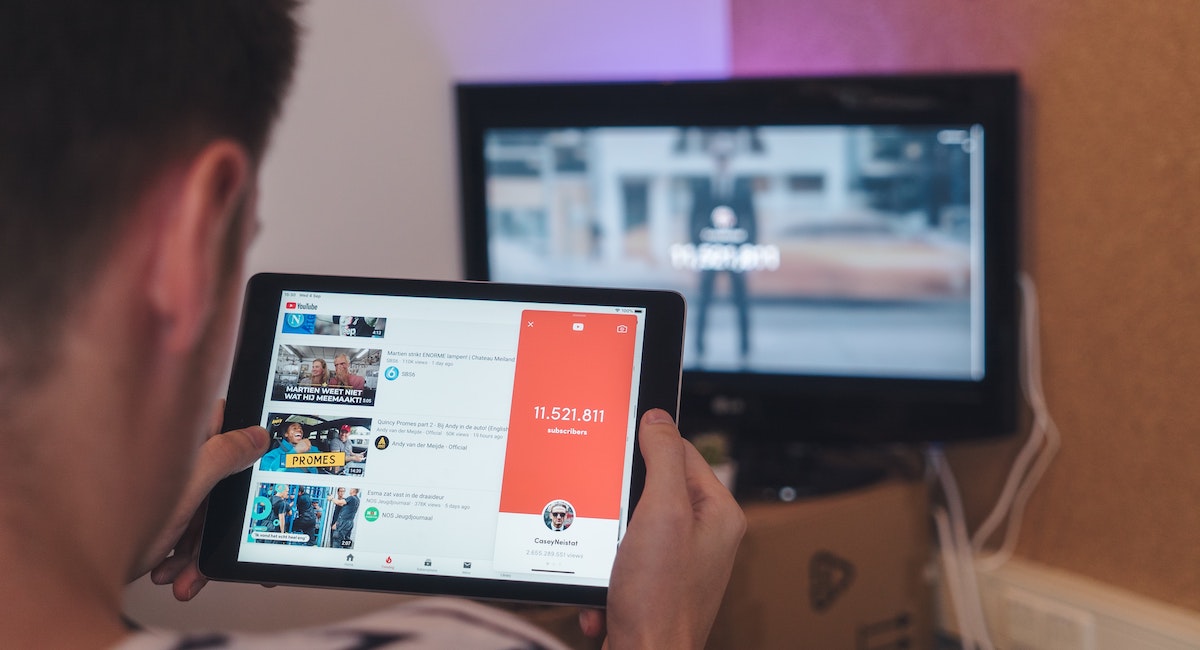 Photo by Cardmapr.NL on Unsplash
18. Consulting
You can begin your own consulting agency if you have knowledge or expertise in a particular field. Legal advice, strategic branding, and marketing consultants are always in-demand.
19. Photography
Own a nice camera and have an eye for the perfect shot? You could be a photographer for family pictures, weddings, and graduations. Do a few gigs for family and friends for free in exchange for permission to post, then put together a portfolio.
20. Flipping Websites
You've heard of flipping homes. Flipping websites is like flipping a digital house. For a small investment, you buy a website and use your skills in content development and SEO to increase traffic and sales. Then, sell it for more than you bought it for and repeat the process.
21. Blogging
Start a blog on a topic to share your expertise. As your following grows, you can earn money by selling ads, starting a subscription service, or doing affiliate marketing.
22. Affiliate Marketing
Speaking of affiliate marketing, on your blog or social media, you can earn money by posting links to relevant products or services. When people click through your link to buy a product, you get a portion of the sale.
23. Bookkeeper
Offer to keep financial records for business in your area. In small businesses, this often gets left to the owner who doesn't have the time or skill to do it. It's a business you can start with no money and do it from home.
24. Translator
If you fluently speak multiple languages, you could be a highly sought after translator. Schools, courts, and non-profit agencies are just some of the organizations that always need quality translators.
25. Restore/Upcycle Furniture
Are you skilled enough to transform old furniture into something beautiful? Shop around for old, cheap furniture online or find free items on the side of the road. Take time to fix them up, then sell them online for a profit.
26. Home Daycare
If you're great with kids, home daycare is an easy business you can start with minimal upfront costs, though you will need to obtain the proper licenses and permits. This in-demand business could make you $15-20 per hour per child in some parts of the country.
27. Cleaning Gutters
Cleaning out the nastiness in gutters is something a lot of homeowners prefer not to do. If you already have an extension ladder, you'll only have to pay for the cost of promoting your business online or with printed flyers.
28. Window Washing
Getting windows clean is one of those jobs homeowners can easily neglect. If you own a ladder, a bucket, and a squeegee, you're good to go. Your biggest costs will be marketing your services.
29. Selling Eggs
Who doesn't love fresh eggs? You can sell eggs from your very own chickens to friends, family, or neighbors. At a marginal cost, you can buy chicks and a basic chicken coop at an agricultural supply store.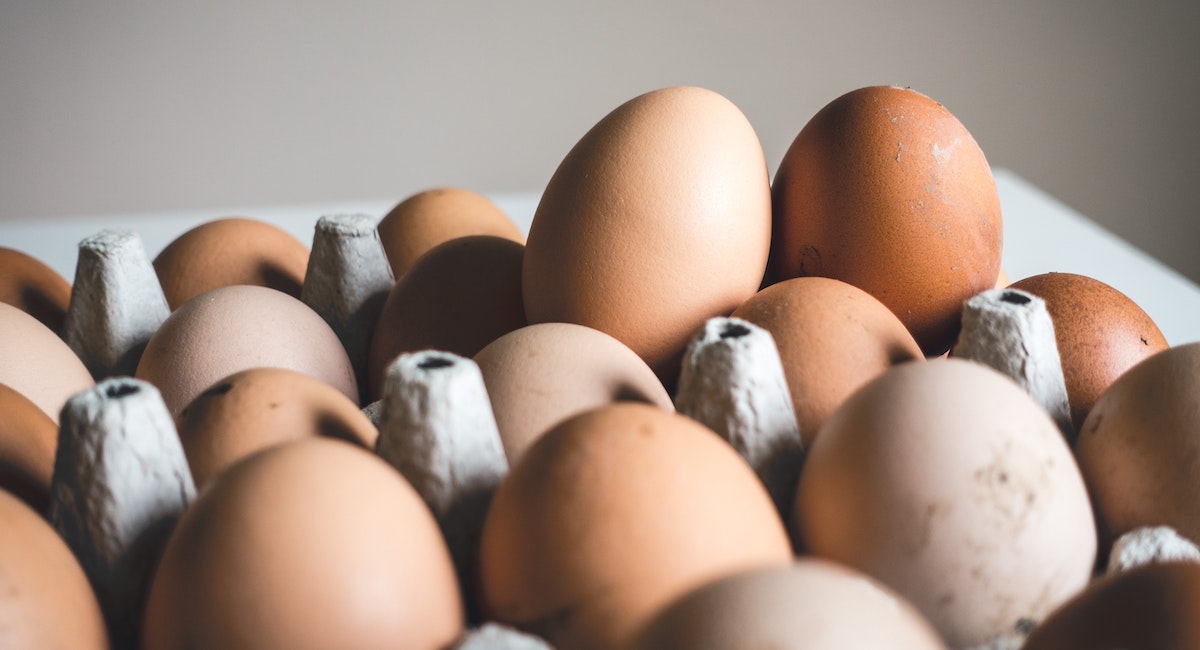 Photo by Jakub Kapunsnak on Unsplash
30. Baking
If you love to bake, share the goods! For the cost of flour, eggs, and oil, you can start selling your baked goods around your neighborhood and on Marketplace or Nextdoor.
31. Home Inspector
Do you know about local residential codes and how to identify problem spots in a house? You can offer your services to home buyers and sellers. Some states require you to be licensed, but not all. And you can become a member of the International Association of Certified Home Inspectors for just $49 for the first month.
32. Music or Voice Instructor
You can offer music or voice lessons in your home or by going to the home of your students. Some music stores even offer space to rent for instructors.
33. Online Instructor
Teach a class online in a subject area you've mastered. You can become an instructor on Udemy without any costs to you.
34. Airbnb Host
You can host guests in a spare room or in a rental property you own rather than letting it sit vacant. This can be especially lucrative if you live in a college town or a tourist destination.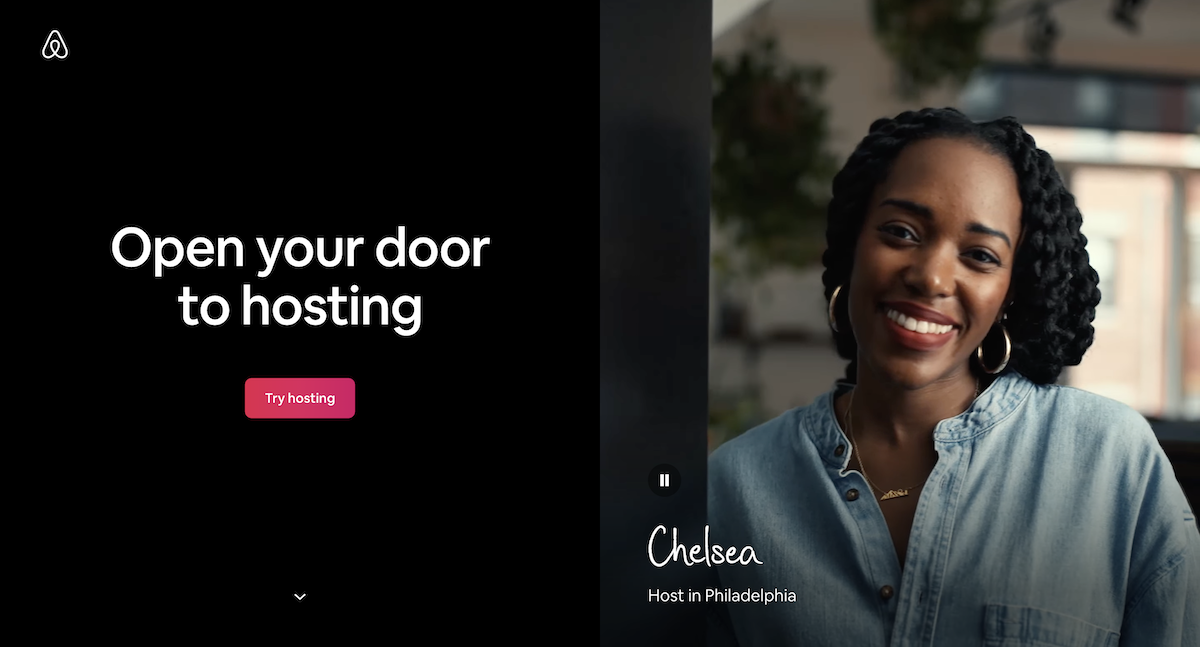 35. App Developer
With most of the internet usage around the world happening on smartphones, apps have never been more popular. If you have coding skills, you can create apps! Have an app idea but can't code? There are programmers for hire who can work with you.
36. Vehicle Advertising
Some companies in your area may pay you to put advertisements on your vehicle. You essentially become a mobile billboard for other companies—and make money doing it.
37. Sharing Rental Service
With the economy weighing heavily on all of us, sharing tools and other items becomes an efficient and inexpensive way to complete tasks. If you own tools, saws, lawn equipment, kitchen appliances, or other expensive items people are unlikely to purchase, why not try renting them out?
38. Resume Writing and Editing
There are a lot of people who would be fantastic at the job they're applying for. There's just one problem: they're not great at writing. You can help them by sprucing up their resume and cover letter. Find these opportunities on the freelancing sites mentioned above.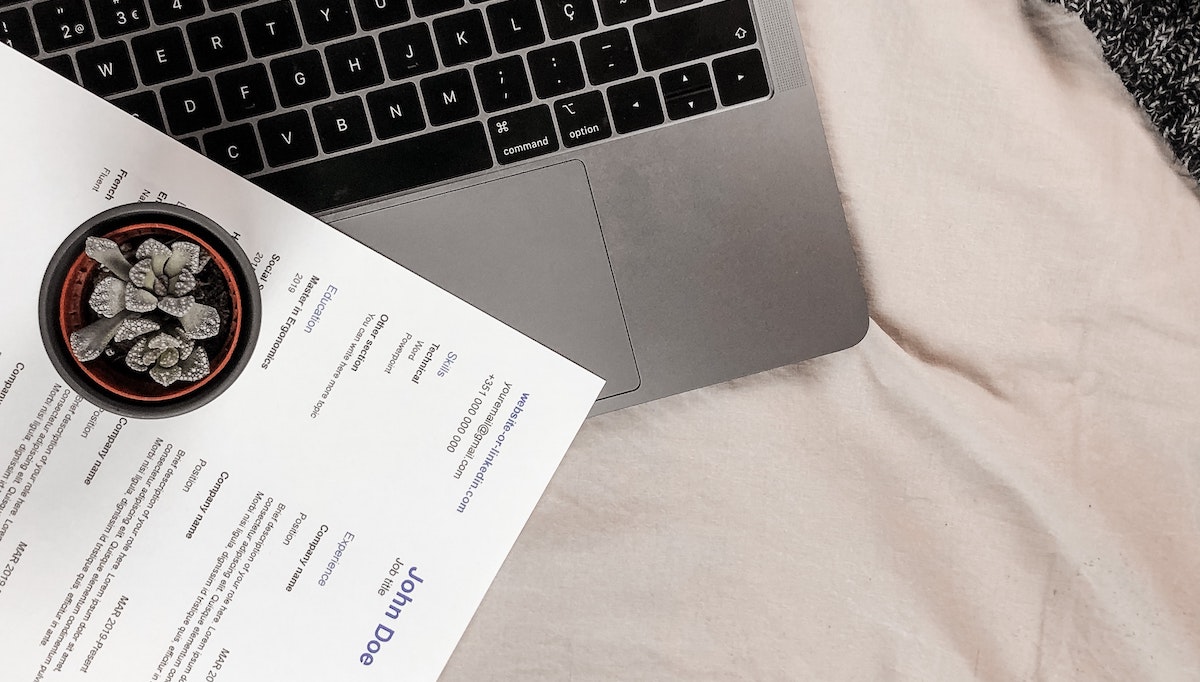 Photo by Joao Ferrao on Unsplash
39. Personal Organizer
People have stuff. A lot of it! Many people don't know the best way to organize their home. You can start helping people get their space in order for the small cost of advertising online or in the classified ads.
40. Managing Web Design
You can become an expert web designer by learning to code or mastering platforms that offer drag-and-drop design. With those skills, you'll be able to manage a business' website. Most business owners don't have experience or the skill to do this, but it's a necessity for them. If you have an eye for design and the ability to manage a website, this could be the business for you.
Wrapping It Up
There you have it—40 businesses you can start for under $100.
Not sure where to start? Pick out five to ten options that stand out. Narrow those down to one or two based on your skills, experience, and interests, then pick one and get started! If appropriate, build a simple website, get an email address, then spread the word about your new business.
Interested in building a business selling products online? Look into building an online store with Volusion, an ecommerce platform built for businesses large to small.