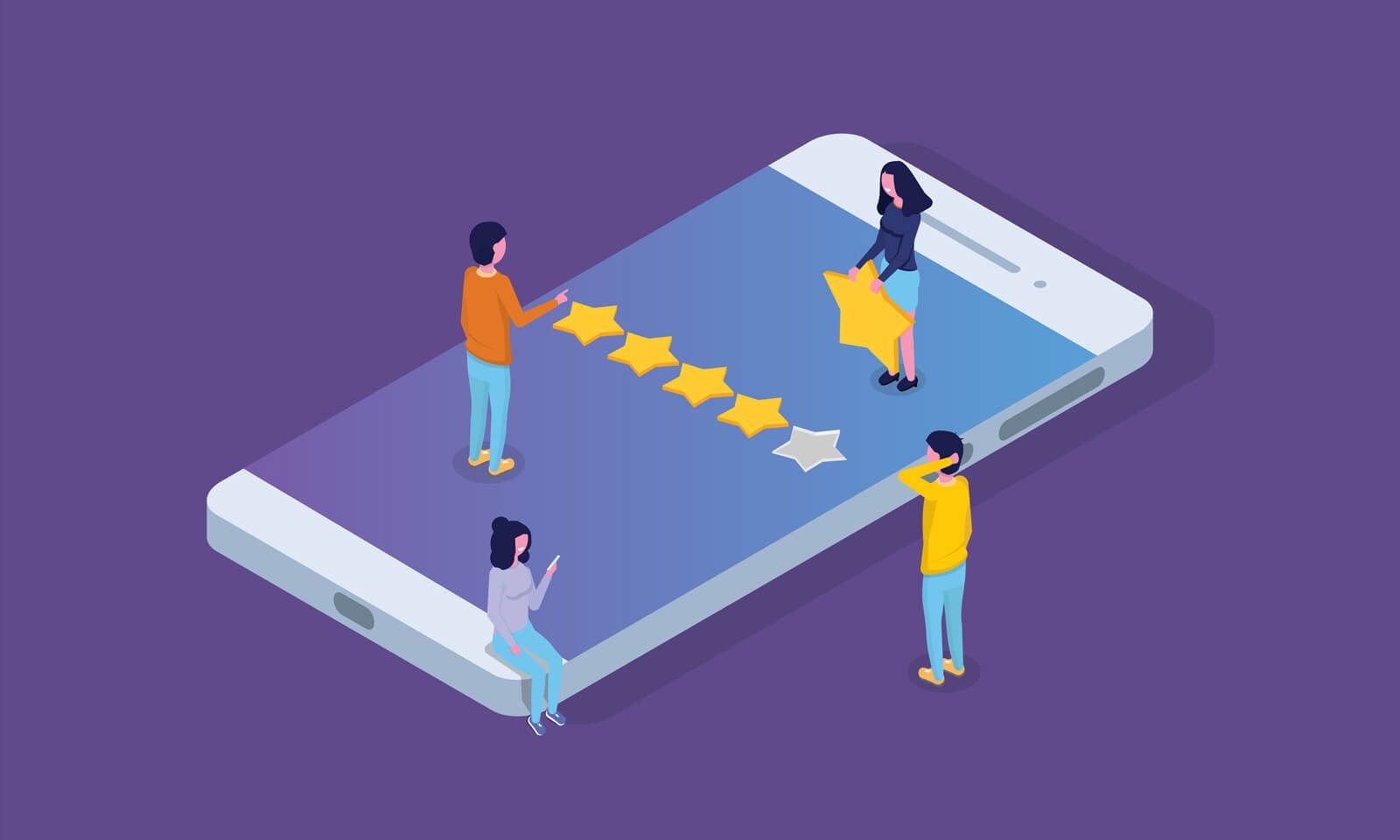 Reviews are a fantastic way to convert online shoppers, and have slowly become an ecommerce merchant's best advertising weapon. Consumers rely on reviews to better understand how a product works in the real world—the last thing anyone wants is to get burned by a faulty cornballer. Since reviews are user-generated, they act as a de facto consumer advocacy group—either giving products and brands their blessing or saving the community from future harm. Let's take a look at how you can obtain reviews, and what to do once you have them.
How do you start getting reviews?
The best sources for obtaining new reviews for your products are friends and family members, influencers, and email marketing/newsletters. Read about each below:
Friends and Family
When it comes to daunting tasks, it's easiest to start with the low-hanging fruit. In this case, that's your friends and family. They will be able to go through the entire buying, delivery, survey, and review process to help you identify any issues, including shipping, branding, and, of course, product performance. They can provide an honest assessment of what potential customers will experience, allowing you to correct any issues upfront. The review they provide should be truthful and informative—a fake review exaggerating the quality of your products will not get you very far, and we don't recommend asking for one. Acknowledging a friendly or familial connection is not a bad thing and could go a long way towards showing how "real" your brand is.
Influencers
Social media has allowed people to not only connect with one another from anywhere in the world, but become their own extremely profitable online brands. While they themselves greatly profit from the arrangement, they also expose their followers to some pretty awesome stuff. While we suggest going for the big names since they can provide the most exposure, continuing on the low-hanging fruit trajectory can also be beneficial. You may get much more traction and effort from someone with a lesser known name—think tens of thousands of followers rather than hundreds of thousands or millions. However, if you're going for the big guns, be prepared to make the process as simple and seamless as possible, as their time is worth more money.
Email Marketing and Newsletters
Every merchant should be offering a way for visitors to their website to sign up for newsletters and special offers. Email marketing and newsletters are fantastic ways to stay top-of-mind and give your customers and fans a reason to visit the site. Those who have previously made a purchase and/or shown interest by signing up for newsletters are more likely to purchase again and provide a review once they have. MailChimp, for example, has an easy-to-use platform that provides plenty of customization and detailed reporting.
What do you do once reviews start coming in?
Getting new reviews published online is a great first step, but it's not the end of the review-generation journey. Read on to learn next steps for making the most of your online reviews:
Review Monitoring
A great way to manage reviews is to use a review monitoring service like Yotpo. Yotpo easily integrates with your Volusion store, and with a few simple steps, you can have their AI-powered review system up and running. Potential customers can directly ask questions regarding product features and benefits, receiving answers from both past buyers and your team. The platform also allows you to ask customized questions in your post-purchase review requests to gain deeper insights into how you can improve the buying and shopping experience, as well as your product offerings. Customizable widgets give you the ability to create eye-catching review options truly unique to your store that have proven to increase engagement. The Yotpo dashboard is easy to use and provides all the relevant metrics you need to make informed decisions regarding your customers, products, and the future of your brand. To learn more about integrating Yotpo into your Volusion store, check out our post on installing Yotpo.
Responding to Reviews
When responding to reviews, remember that you are responding to a customer that you'd like to keep, and that other customers will see each response you provide. It may go without saying, but whether it's on your Volusion store or another online review site, you should always respond to every single review, whether positive or negative. Always remain kind and courteous, never antagonize reviewers, and—most importantly—make it right. Your customers will appreciate the kindness, and visitors to your site will know they are dealing with an engaging brand that knows how to act professionally.
Some poor reviews are going to be legitimate, whether we want to believe it or not. If a product is defective or a customer is not happy for any reason, fixing it will show that you are dedicated to running an honest business and that you value your customers' opinions. Once you have remedied the situation to your customer's satisfaction (which may take some work), ask them to amend their existing review, or remove it and add a new one outlining the entirety of the experience.
Leveraging Reviews
Making the most out of each and every review is important. Using reviews to optimize your product descriptions is a great way to enhance them with the relevant information customers want that you may not have thought of. Reward reviewers with special coupon codes and shoutouts on social media to provide a "thank you" that's both valuable and endearing. If someone says something exceptionally kind, you should feature it on your website's homepage or in a social media post with a comment about your dedication to and thanks for all of your fans and customers. Also, don't forget to use your reviews to improve your product offerings, whether it be regarding packaging or actual functionality.
It's important to have a strategy for obtaining, monitoring, and leveraging your reviews that works for you and your customers. Just like SEO, this is not a project that can be accomplished overnight or even in a few months. However, the return on investment can provide lasting effects that drive sales for years to come, and there are plenty of resources available to help streamline the process. With thoughtful, careful execution, your efforts will be fruitful.
How do you manage your ecommerce reviews? Let us know in the comments.