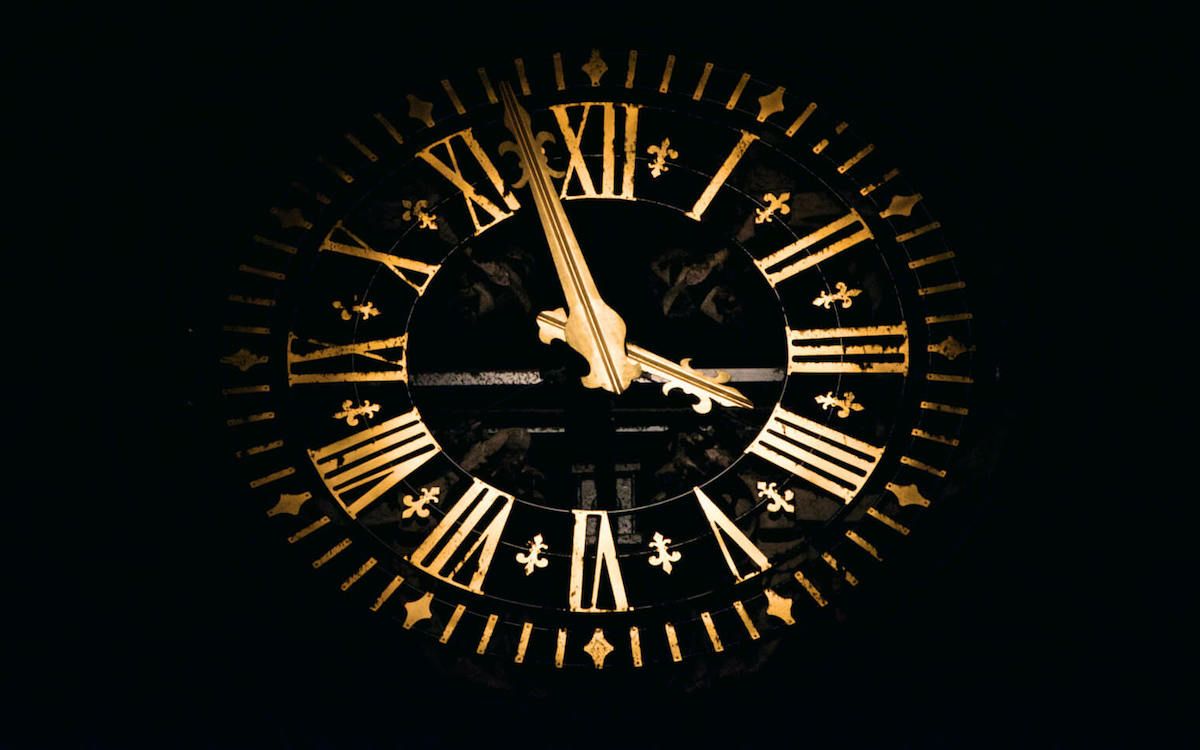 The holiday season is here, which means your customers are deep in the midst of holiday shopping. As an ecommerce business, you want shoppers to make purchases from your website sooner rather than later, so adding urgency is essential at this time of year if you want to make the sale. And nothing inspires shoppers to make a purchase like the threat of time running out. In search of a visual reminder that time is of the essence? How about a countdown clock for your online store? Read on for five widgets that will help your ecommerce business ring in the giving season.
Convertful
Convertful offers a variety of different widgets that help you maximize conversion potential on their site, but we like the floating bar feature that is added to the top of your site. You can choose a background color or upload a background image, choose your font, customize your text, and even designate specific behaviors for the bar. With easy sign up, many customization options, platform-specific installation instructions, and built-in holiday themes, this was our favorite out of our list—and the free version provides the best bang for your buck.

Elfsight
Our second favorite on this list, Elfsight's countdown timer widget can be placed as a static or floating banner on your site OR can be installed in a specific position (like the hero). It includes only a few holiday- and sales-related background themes, but it does let you choose between a few different styles of countdown clocks. Plus, it's easy to copy and paste the widget's code into the desired area of your website via an HTML editor, website template, theme, etc. One note of caution:  the free version only allows for up to 200 views, so if you're expecting a lot of site visitors, you'll need to pay for a higher plan level.

Logwork
Logwork's countdown timer is completely free and requires no signup at all. This simple, no-frills timer allows you to customize colors, clock style, and a heading, but does not allow you to change fonts or add a background. Like with Elfsight, the code is easy to install on your website. If you're just looking for something simple and modern without a lot of extra flair, this may be the countdown widget for your site.

TickCounter
Another free, no-signup option comes from TickCounter, which offers a wide variety of attractive background image options. Customization options include font, text color, and text/digit color, and you can add a heading or title to your countdown timer as well. One drawback is that you are not given the ability to change the size of your text or digits, so there is not a lot of padding between the text and the edge of the widget. Installation instructions are available for a few different platforms, or you can easily embed the code on your site.

Widg.io
Widg.io also offers a variety of widget options, including this countdown timer. Some theming options are pre-loaded, but you can also upload any image from your computer to use as a background. Color options are great, but font and timer animation options are more limited. Like Elfsight, Widg.io's free version only allows for up to 200 views, so you'll need to choose a paid plan if you're expecting a huge influx of visitors. The tool also offers installation instructions for a variety of website platforms, but code installation is also fairly simple.

Final Thoughts
These countdown widgets do more than keep time—if you remind your shoppers that time is running out for them to finish shopping for gifts, they'll be more likely to make a purchase. Pick the design you like the best and add it to your website wherever it makes the most sense. Tick tock!