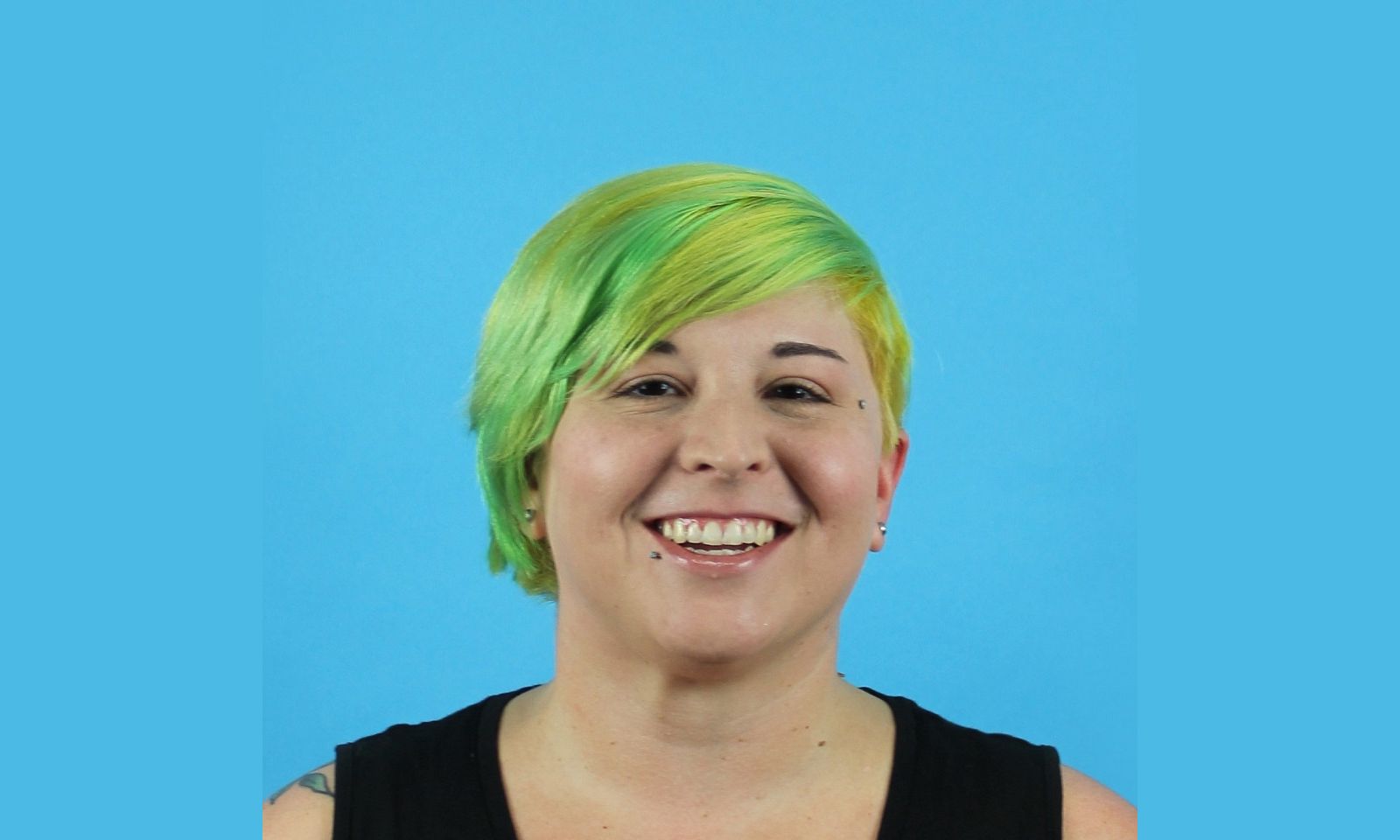 Volusion is what it is because of the people who work within its four walls. So we thought we'd tell you more about some of those people. What makes them tick? Why do they come to work each day? And what do they look forward to doing when they leave the office? In this Employee Spotlight series you'll get a glimpse at one featured employee each month. This month we talked to Portfolio Credit Analyst Chelsea Fox.
What do you do here at Volusion?
I'm a Portfolio Credit Analyst for Volusion Payments, which is the service we provide so that merchants can process credit cards in their online store.  I look at applications for Volusion Payments and review credit history, stores, products and Volusion history and determine if we can offer Volusion Payments or refer them to a partner.
How did you get into the field?
I had just started a contract customer service position at another company in 2008 and was looking for something more permanent. I had a friend who worked at Volusion at the time and she put in a good word for me and got me an interview. I started out as a Customer Care representative and soon moved to Volusion Merchant Care after taking over the tickets, chats and calls about Volusion Payments. I was soon promoted to Senior Merchant Care Specialist and then Team Lead. I always wanted to learn more about underwriting and risk and when a position opened up earlier this year, I was promoted.
What's the most challenging thing about your job?
It's challenging when a merchant sells a product I don't know much about. I have to do my research to determine what the product is, what it does and if we allow the sale of that product type and whether we can offer services or not.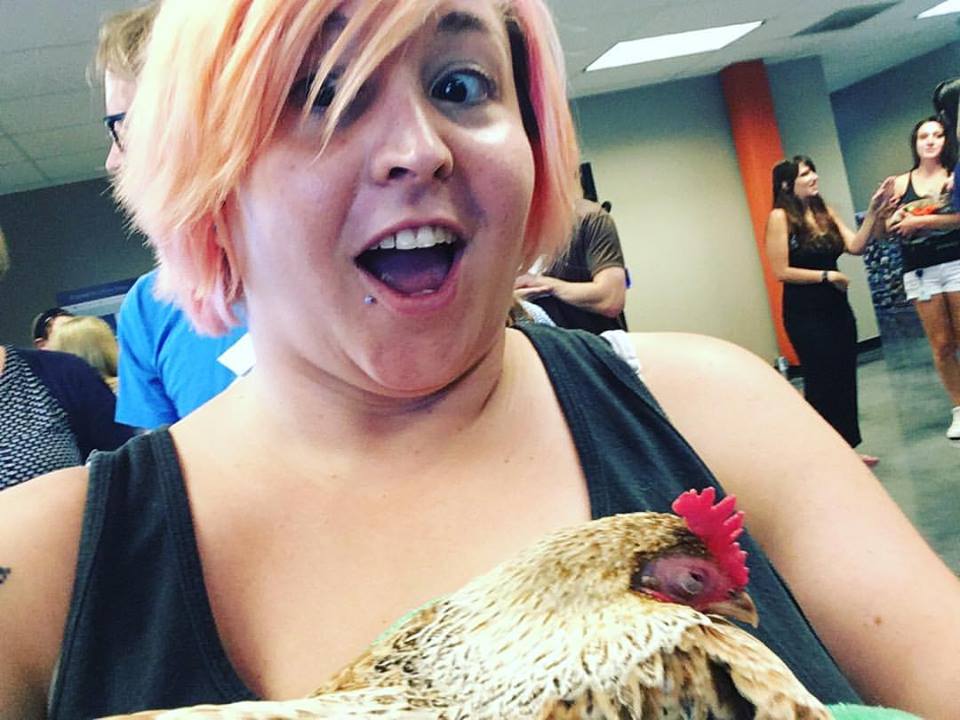 What are you most proud of in your career? What about outside of your career?
I just celebrated 11 years at Volusion! I'm also the go-to person for anything Volusion Payments. I'm proud that I made it my mission to learn all I could about merchant services, and that my coworkers think of me as an expert and come to me with questions and issues.
Outside of my career, I'm proud to be someone that my friends can come to to vent or get advice from, and to be involved in volunteering with Unhushed: a non-profit dedicated to sex education and breaking the social silence and stigma surrounding sex.  Unhushed is a great organization that educates people of all ages and is involved both locally and internationally. I'm proud to volunteer at events and see people having fun while learning.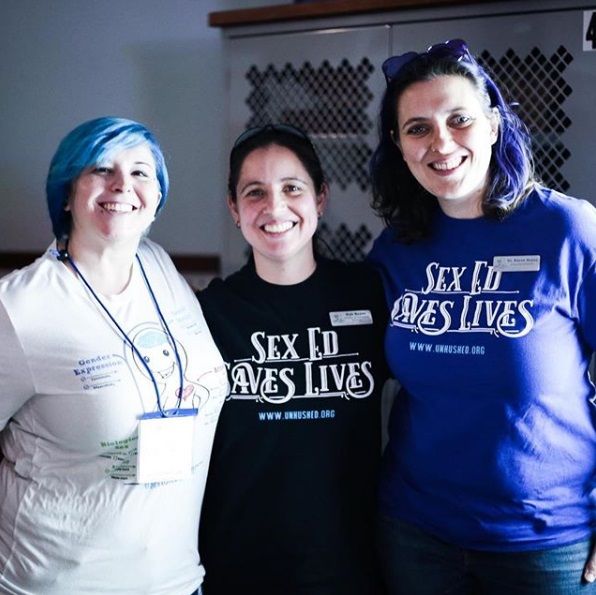 What do you love most about Volusion?
I love the people at Volusion. I've met some of my closest friends here. I also love the environment. There's pretty much an open door policy where you can walk into an executive's office to chat or talk about a problem. Also, the dress code is relaxed, which is awesome since I dye my hair a different color every few months. I love that Volusion focuses on our products and work versus employee's attire or what they look like. It also doesn't hurt that there's free food practically every other day.
What's the first thing you do when you get off work?
I'm often at Whole Foods after work picking up a few things and dinner. If not, I head home and make dinner and watch Netflix or Hulu. I recently just caught up on Veronica Mars, so I'm super excited for the new season to start.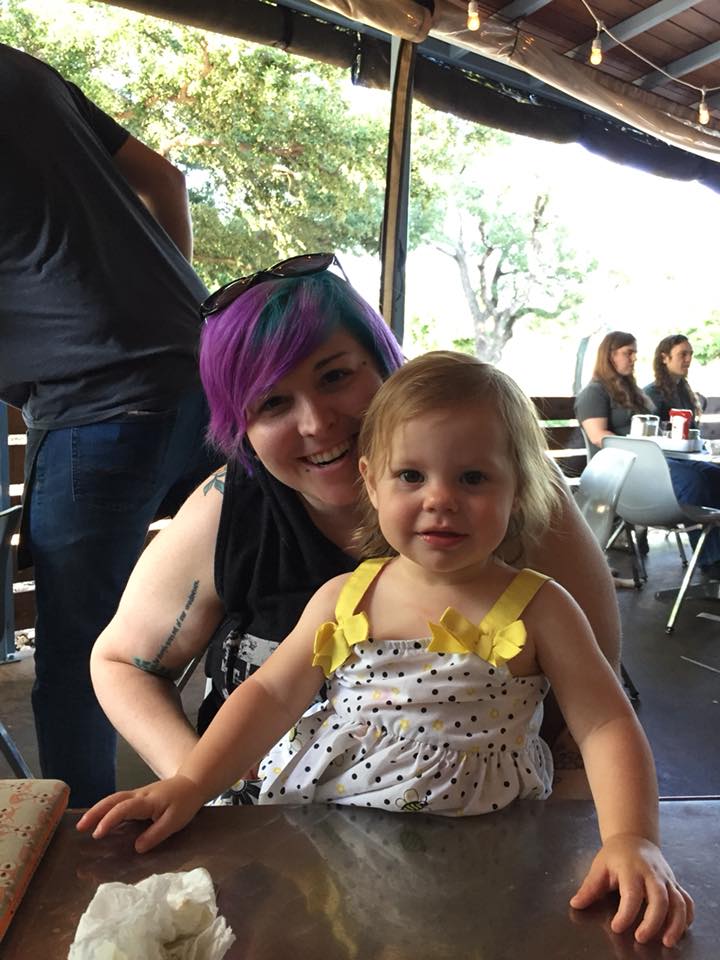 What do you like to do in your spare time?
I love trying new restaurants or going to my favorites with friends and family. I'm always looking for taco and sushi places to try. I also love that Austin has so many places where you can have a drink or two on a patio or rooftop bar.  I love going to the library (the new Austin Central  Library is amazing!) and going to a coffee shop and enjoying a chai or matcha latte with a book.
What's the wildest thing you've ever done?
I had brain surgery when I was 19.  I have Arnold Chiari Malformation, which means that my cerebellum was falling into my spine and causing a lot of problems, mostly migraines and muscle spasms.  I had to decide if I wanted to forego the surgery and risk developing other symptoms or have the surgery.  Having brain surgery was one of the scariest things I've ever done, but it ended up being the best decision: my migraines are mostly gone and I have no more muscle spasms.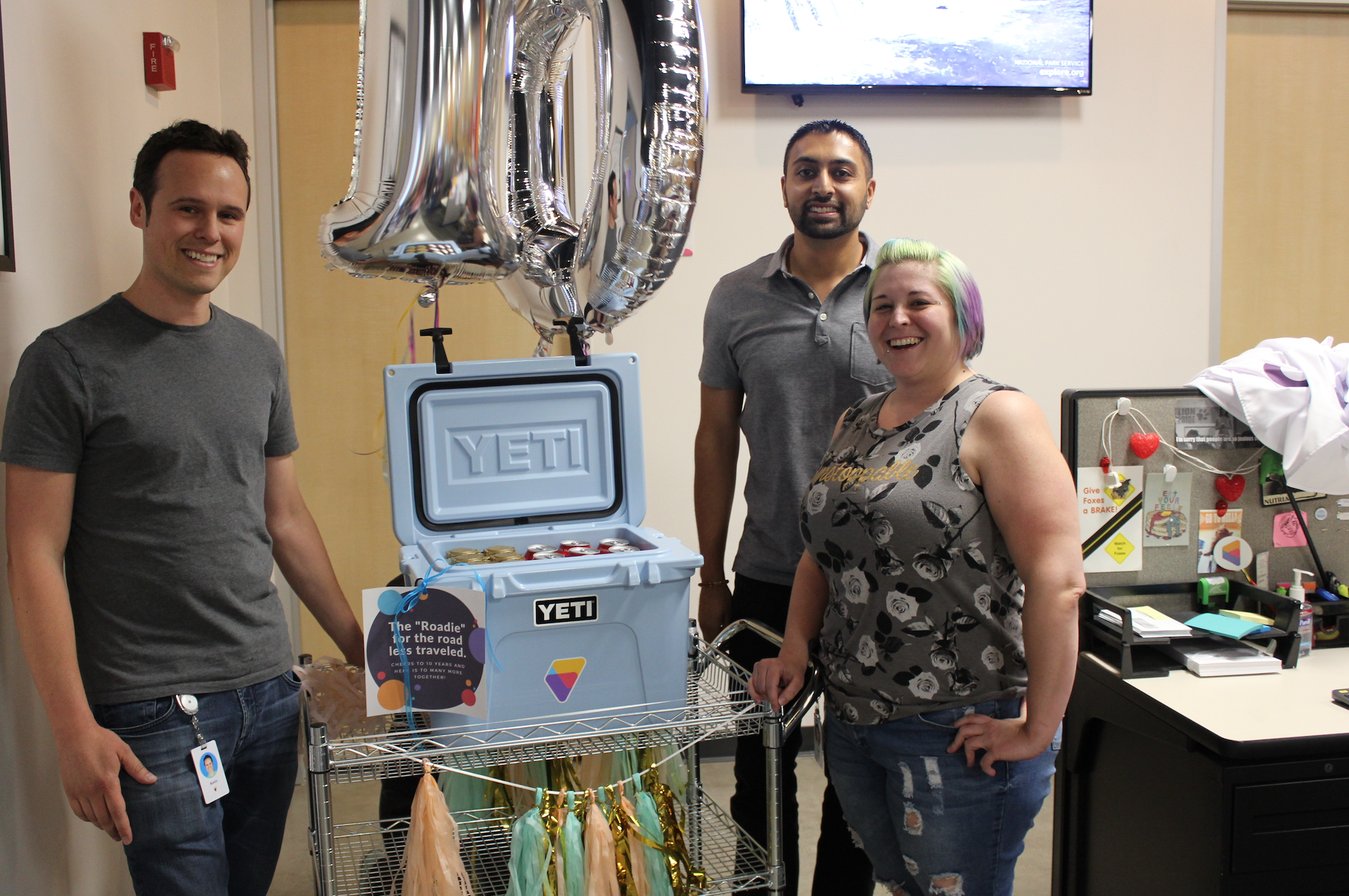 Where are you going on your next vacation?
That's a good question! I recently went to Galveston for the first time and really enjoyed it. I'm attending a friend's wedding in the Dominican Republic next year, which I'm really looking forward to. Hopefully I can plan another little getaway before that!
If you could open an online store, what would you sell?
An affordable plus size clothing store. I find it difficult to find clothes that are comfortable and flattering at an affordable price. It would be nice to partner up with some designers that I can explain what I'm looking for and share the results with others.
Anything else you'd like to add?
My favorite quote is "Happiness is not a destination, it's a method of life". I have it tattooed on my arm to remind myself that while setting goals is important, it's important to enjoy life now not only when the next big thing happens; otherwise, you'll miss out on a lot.