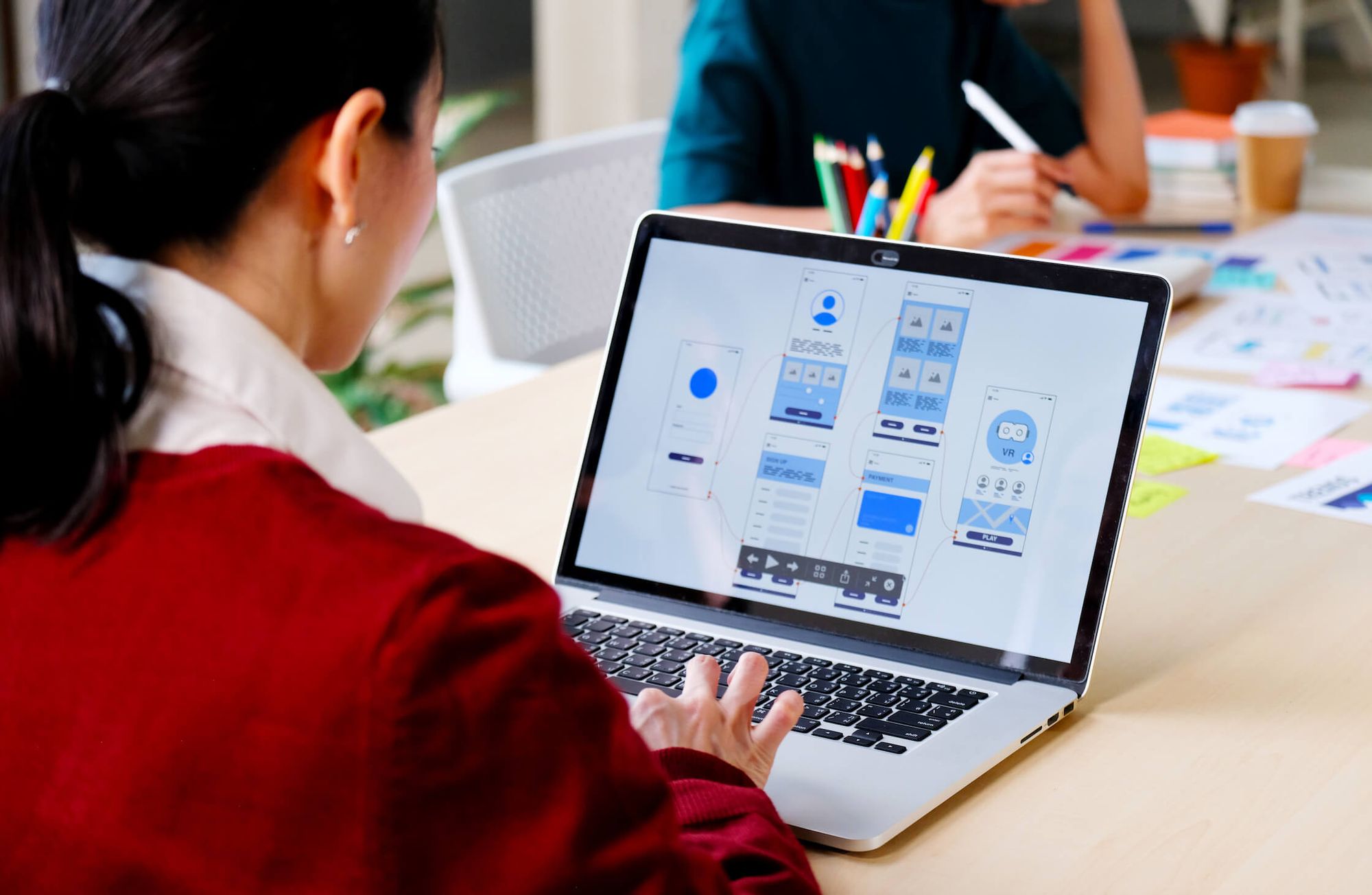 Consider the last online store you visited as a customer. Were you left frustrated by a slow loading experience? Were you impressed by an outstanding presentation of products? Did the checkout process leave you feeling uneasy about the security of the site?
It's common knowledge that a great user experience leads to more conversions for ecommerce stores, which is why it's critical for business owners to stay on top of emerging user experience trends. A UX/UI "standard" from five years ago might be considered outdated and clunky today as both technology—and the way consumers interact with it—evolve.
So how do you ensure that you're providing the most modern online shopping experience to your customers? We've rounded up the most important current and upcoming ecommerce UX trends to follow right here—read on to learn about each one in more detail.
Top Ecommerce User Experience Trends
Navigation Front-and-Center
Lazy Loading
AI-Driven Personalization
Immersive Product Experiences
Animation Everywhere
Quick, Painless Checkout
Overall Consistency
1. Navigation Front-and-Center
Speed is the name of the game, and customers want to find what they're looking for as quickly as possible without having to hunt around. For this reason, navigation to different areas of your site should be easy to find and not require many clicks.
With the plethora of site navigation options available today, determining the best direction to take with your setup can be difficult. Hamburger menus tend to be preferred on mobile devices where space is limited, while drop-down menus allow you to list a large number of categories and subcategories in one place on a desktop. Many stores are opting to place links to their top categories and/or products right in the center of the homepage so that customers have immediate access.
2. Lazy Loading
The speed of your site itself is important too. It's well known that a one-second delay in load time can impact conversion by up to 20% in retail. That's why savvy online retailers are turning to lazy loading to ensure that their sites load more quickly for customers and save system resources.
With lazy loading, or "on-demand loading," images and other site elements are only loaded for the viewer when they reach that particular location on the page. This means that the viewer sees what they need when they need it rather than wasting precious seconds waiting for the whole page to load—after all, they may not even scroll that far down before they click off.
3. AI-Driven Personalization
Personalization has long been increasing in popularity. After all, people love to feel special, and like experiences have been curated especially for them. Plus, customers are more likely to take action and/or make a purchase if what they see is tailored to their needs and wants.
Recommended products, personalized greetings, virtual assistants & chatbots, smart content loading, and other personalization features driven by artificial intelligence are cropping up more and more often as the technology becomes available to smaller brands.
4. Immersive Product Experiences
Thanks to increasing screen sizes and resolution, ecommerce sites are embracing bigger (and better) product images from multiple angles to enhance the user experience. The effect of this change can best be seen on product pages, where users tend to get up close and personal with product images and analyze their minute details.
But displaying bigger product images is just one thing—product videos, 3D renderings, virtual try-ons, and other options are becoming more readily available. At the end of the day, you want to make as immersive of a product experience as you can for the customer who cannot see it in person.
5. Animation Everywhere
Movement is a great way to catch the eye, so including it wherever you can is bound to keep shoppers' attention. Ecommerce businesses are embracing animation in more and more places across their sites, from animated navigation to microinteractions to animated product reveals.
Lottie animation is an increasingly popular method for adding animation to any platform as easily as static assets can be added. Due to their small file size and simplicity, these JSON-based files are quickly replacing gifs and other motion graphics files as the go-to way to create, edit, and ship animation.
6. Quick, Painless Checkout
Customers expect the "main event" of the online shopping experience—checkout—to be as technologically up-to-date as possible. That means autofilling frequently-used information, displaying security seals, reducing the number of fields, and offering a variety of payment options are now all but required.
One-page checkout is ideal if the customer is logged in/has a customer account with your store already and just needs to verify information that has already been used before. Make sure whatever checkout experience you use is up to the modern shoppers' standards.
7. Overall Consistency
Finally, consumers are now more than ever looking for a consistent experience across the different sites, channels, apps, and other resources used by a brand. That means ensuring that any and all pages attributed to your brand should use the same logos, colors, tone, and overall look and feel.
While some pages may not allow for much customization, it's important to do as much customizing as you are able to make the experience seamless. Customers who view your Facebook page will understand that the social media platform has its own appearance and behavior, but customers moving from a product page to a checkout flow should not experience a huge difference in what they're seeing.
Final Thoughts
In the space of ecommerce user experience, change is constant. New solutions continue to emerge for everyday problems, but more problems (and exciting advancements!) arise every year. Through it all, sites need to keep their timelessness intact while still appearing trendy.
If this seems like a tall order, don't fret! Just be aware of upcoming user experience trends like these, implement them to the best of your ability as soon as you can, and be flexible in your approach to your online store so that your customers can enjoy an optimized experience.