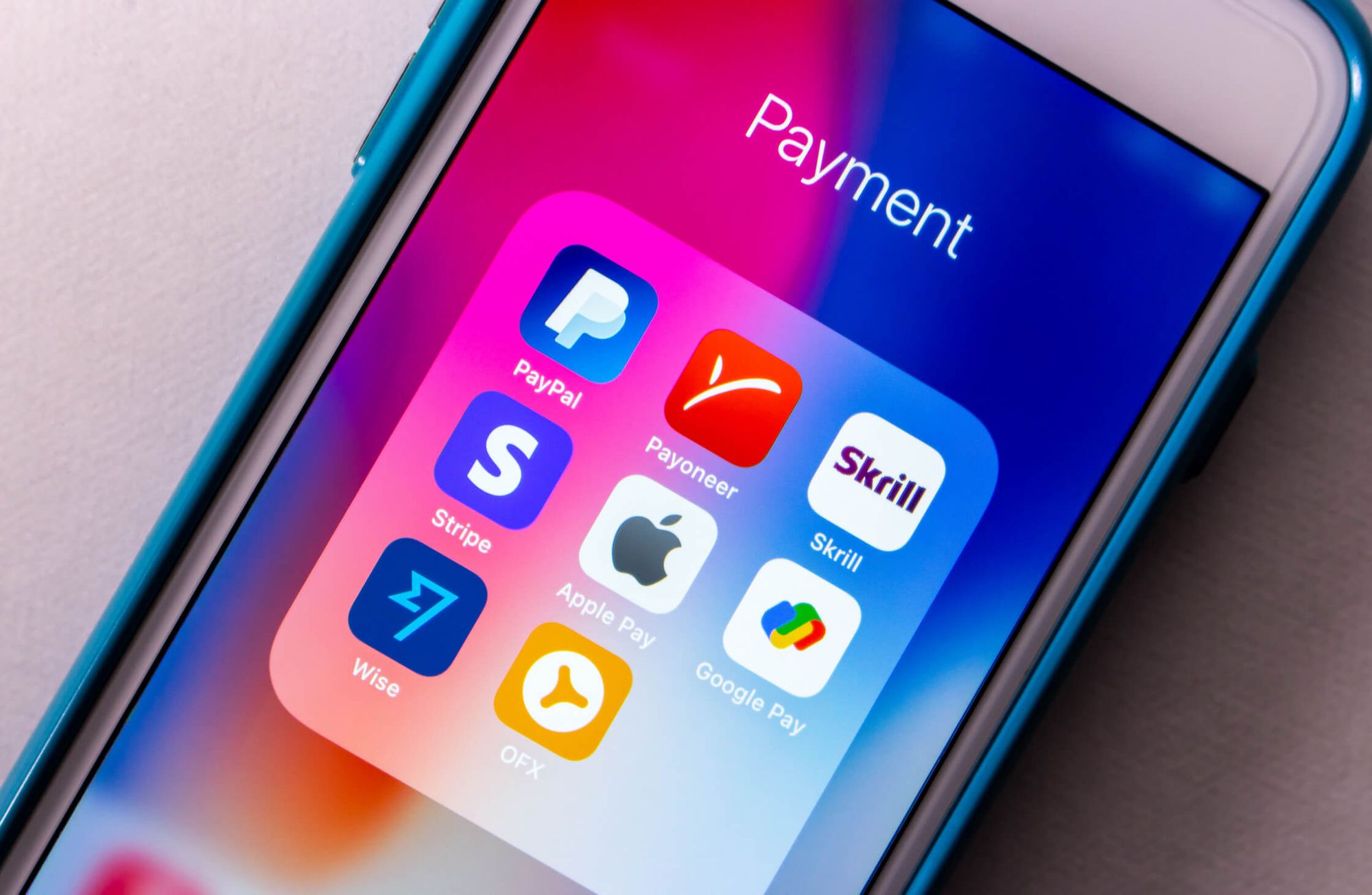 Ecommerce business owners are on a never ending quest to increase conversions while improving the online shopping experience for customers. One way to easily work toward both of these goals is to stay up-to-date with the types of digital payments that everyday consumers expect to be able to use when shopping online.
Digital wallets—like PayPal, Google Pay, Apple Pay, and Venmo—have been increasing in popularity in recent years. These digital payment methods are just like physical wallets in that they store a customer's payment information (like credit cards, debit cards, and rewards cards); however, they exist only in the digital space.
If your online store is already accepting credit cards, you may be wondering why you should allow customers to make online purchases with digital wallets as well. Read on—in this post, we'll walk you through the main benefits of adding digital wallet capabilities to your ecommerce storefront.
Benefits of Offering Digital Wallet Payments
Offers a Greater Variety of Payment Options
Helps Your Customers Get Rewarded
Tighter Security Improves Authorization Rates
Optimizes Checkout on Mobile Devices
Appeals to Younger Demographics
1. Offers a Greater Variety of Payment Options
Modern customers are pickier than ever about the payment methods they use online, which is why offering multiple payment methods is such an important practice in ecommerce today. Concerns about security and surveillance by specific payment companies can cause friction at checkout, leading to abandoned carts if alternative choices are not available.
By adding digital wallet payments to your ecommerce store, you are more likely to end up offering at least one of a customer's preferred and trusted payment methods. Being able to meet customers where they're comfortable is a major advantage when it comes to winning a sale and securing repeat customers.
2.  Helps Your Customers Get Rewarded
One reason digital wallet payments for ecommerce are becoming so popular is the incentives and rewards that are offered to customers for using them more often. Google Pay is an example of a digital wallet with a decent rewards program, and even credit card companies like Discover—whose cards can be stored in digital wallets—are pushing digital wallets as a way to pay and get rewarded.
By offering your customers the opportunity to use this payment method, you also give them the opportunity to get more out of their purchase. Actions like this can help strengthen positive brand association—after all, if you offer customers another way to get rewarded and your competitors don't, shoppers are more likely to purchase from you again in the future.
3. Tighter Security Improves Authorization Rates
Security isn't a customer-only concern. Security protocols across governments (i.e. 3D Secure), payment providers, and online commerce are becoming more and more stringent, meaning that merchants' ability to accept credit cards is becoming more difficult—and authorization rates are declining as well.
Digital wallet payments circumvent this issue (somewhat) by placing the burden of security on the digital wallet companies themselves. Since many digital wallet options are housed on mobile devices, they are already locked behind built-in security measures like passcodes and fingerprint recognition. But digital wallet companies also have their own security measures embedded in their software that make authenticating and authorizing payments quicker and more frequent.
4. Optimizes Checkout on Mobile Devices
Mobile commerce is on the rise (it hit a whopping $359.32 billion in 2021), but the mobile experience hasn't caught up to the quality offered by shopping on desktops. Cart abandonment due to shaky experiences is much higher on mobile, which means that doing everything in your business's power to offer the best mobile checkout experience is critical.
Since many digital wallets are stored on and accessible from mobile devices, offering them as a payment method makes the checkout process much smoother, reducing friction. Offering digital wallet payment options provides a better, more seamless checkout experience on mobile devices, raising the likelihood of a completed sale.
5. Appeals to Younger Demographics
Finally, the relative newness of digital wallets in comparison to other payment methods make them seem more "trendy" and exciting, especially amongst the younger crowd. Millennials and Gen Z are by far the biggest demographics embracing them—one study showed that 57% of Gen Z owned mobile wallets in 2021, and 65% of younger Millennials increased their mobile payment wallets in 2021.
Millennials and Gen Z don't make up the entire online shopping population. But as they get older and acquire more purchasing power, they are a demographic you'll want to keep an eye on and learn how to appeal to. And in today's world, tech-savvy options like digital wallets are a great way to do so.
Final Thoughts
Digital wallets provide a multitude of benefits to ecommerce store owners looking to increase their orders and revenue. In addition to offering more choices to customers, they also help streamline the overall buying process for both you and them. Stay ahead of the curve—meet the next generation of consumers head-on by incorporating digital wallets into your payments strategy. And while you're at it, don't ignore these other payments best practices to ensure you're making the most of your online store.