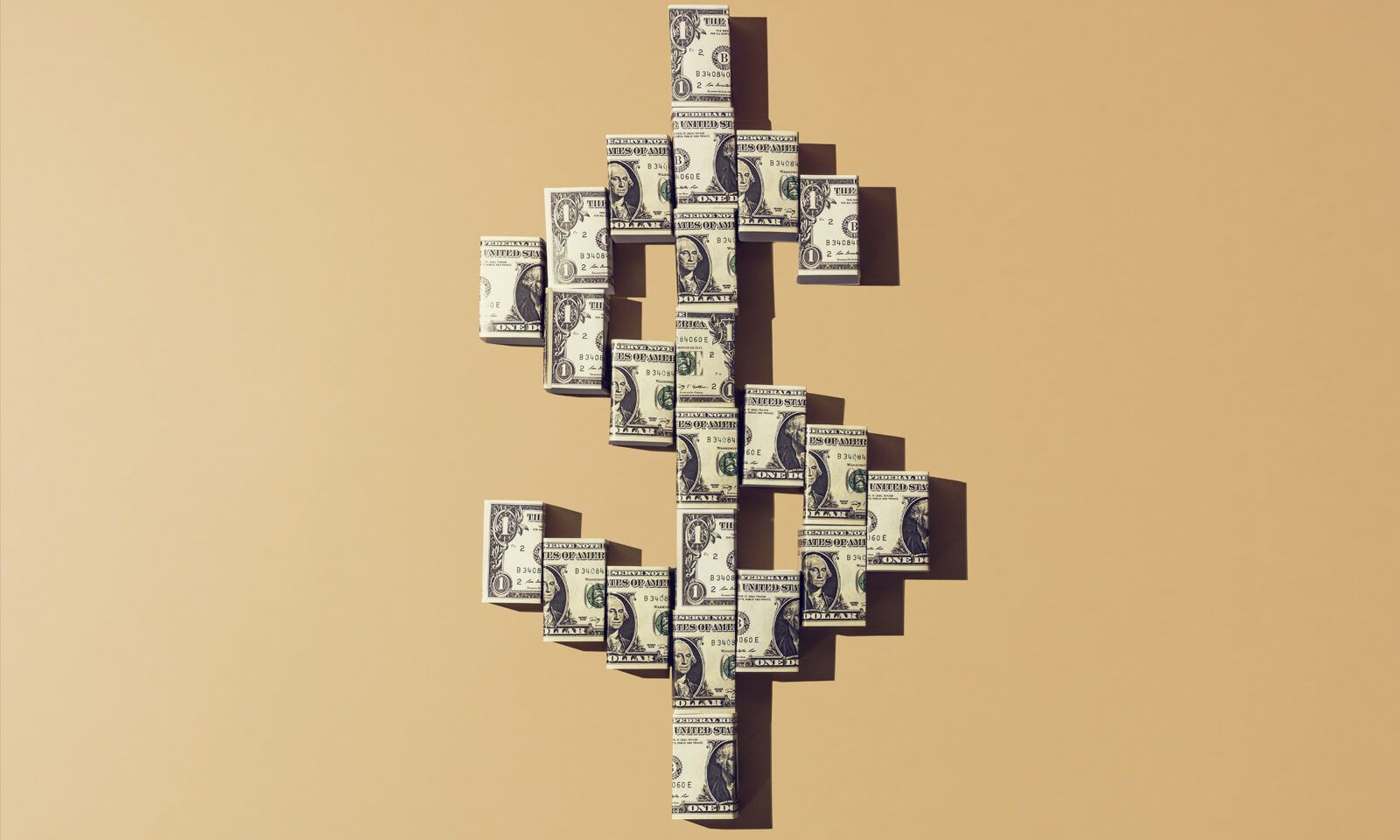 Whether you've been in business for ten days or ten years, it goes without saying that the number one objective of every online merchant is to drive more sales. Albeit, this is often easier said than done. Nowadays, just about anyone can quickly build an ecommerce site, but without the right kind of traffic and other conversion-boosting tactics, it's unlikely that your sales are going to shoot through the roof.
Here's a list of steps you can take to drive more sales on your ecommerce site.
Design your site for conversions
When designing your website, the goal is to not only create a great-looking place that fully represents your brand, but also to create a positive user experience for shoppers. Ultimately, you want visitors to convert, which means you need to take things like your site navigation and architecture into consideration.
Don'ts
It's important to inject creativity into your website to set your brand apart from other sites in the same industry as yours. Keep in mind, however, that your site's layout and navigation is not the place to get creative. You want your website to be a complete representation of your brand, but when it comes to the overall navigation and flow of the site, it's okay to make it predictable.
Predictability means ease-of-use for the visitor, which is the exact experience you want to create
Oftentimes we like to think predictable is boring, but in this case, it is not true. Predictability means ease-of-use for the visitor, which is the exact experience you want to create. Consumers like things that feel familiar, and when they're shopping online, they don't want to be scratching their heads trying to figure out how to get to the next page in your purchase funnel.
Dos
It's okay to get inspiration from other well-performing websites. Look at other websites in your industry. How have they set up their navigation? What do they include in their site header and footer? How do they direct traffic to their product pages?
As far as the navigation and layout go, it's OK to be boring and consistent.
We're not suggesting you copy other sites. Your website should absolutely scream "this is us and this is what we do", but as far as the navigation and layout go, it's OK to be boring and consistent. Visitors want to know that every click is taking them to the expected page. Most of the time, you'll want the user experience to look like this: homepage > product page(s) > shopping cart > checkout.
So what's the best way to keep users on this path?
Remove the fluff from your site.
Use a predictable layout.
Keep your click navigation clean and clear
Only include relevant information and links.
Ensure that labels, headings, and content groupings are consistent.
Remember, when things are unclear or overwhelming, visitors are more likely to leave your site, leaving you with fewer customers and sales.
Encourage customer loyalty

After someone makes a purchase on your site, their journey is not over. You want to make sure a visitor's entire experience with your brand is seamless and ultimately results in them becoming a repeat customer.
Don'ts
Don't slack off when it comes to customer service. If a customer has a bad experience with your business, it's very likely they will not return. They may even tell their networks of friends, family, and coworkers about their experience, causing you to lose even more business.
What types of things negatively affect the user experience?
Slow shipping times
Poor packaging
No order/tracking updates
Not responding to customer inquiries
Confusing and/or difficult return policies

Dos
Customers who have a positive and memorable experience with a brand are more likely to come back for more. These repeat customers can account for a significant part of your sales. You should be aiming for a 20-40% repeat customer rate, and there are a number of ways to achieve this. Below are a few of our favorites.
Make sure your customer service game is strong. There is no excuse for poor customer service. If users are unable to get in contact with you, or if their interaction with you is negative, they will easily become frustrated and less likely to buy from you again.

Strive for fast shipping times. Everyone is now competing with Amazon and big box stores who offer things like 2-day or same-day shipping. Nowadays, there's really no excuse for snail-paced shipping times. Keep your customers in the know by sending them a tracking number and email updates, letting them know their order is on the way.

Make returns easy. Period. If returns are expensive or going to create some sort of hassle, users are going to be hesitant to purchase from you again. If returns are pleasant and seamless, that makes buying from your brand even more appealing.

Give existing customers special offers or incentives. Everyone loves a discount. If someone has purchased from your brand, had a positive experience, and liked the product, they're even more likely to buy again if they've been given a special offer.
Show your site is trustworthy
With the rise in data breaches and identity theft, consumers are naturally skeptical when shopping online, particularly when interacting with smaller websites they're not familiar with. There are a couple things you can do to help build trust with your visitors from the get-go.
Don't assume visitors will think your site is safe.
Don'ts
Don't assume visitors will think your site is safe. 95% of consumers have security concerns about providing personal information like their credit card when shopping at websites they have not heard of before. It takes time to establish trust with visitors, especially new visitors.
Dos
Over time, as brand recognition goes up, consumers will start to feel more comfortable buying from your site. But if you're one of the small guys, there are some best practices you can put into place to establish trust from the beginning.
Make sure your site has an SSL certificate. We won't get too technical here, but a Secure Sockets Layer (SSL) ensures that all data passed between the web server and browser remains encrypted. When a website has a valid SSL certificate, HTTPS and the word 'Secure' will appear next to the URL, letting visitors know the connection is secure. This helps consumers feel more comfortable making a purchase from your site. If you don't already have an SSL certificate, you can easily get one for free here.

Add a trust badge to your site. Trust badges give users the added reassurance they need to confirm that a site is safe. According to a study by InFlow, sites displaying the McAfee SECURE trustmark — available for Volusion customers here — saw a 15.7% increase in conversions compared to sites without it.
Use social proof
Social proof goes hand-in-hand with trust and has become highly impactful in ecommerce — so impactful that 85% of consumers trust online reviews just as much as recommendations from a friend.
Just like many people turn to Yelp before trying a new restaurant, shoppers turn to reviews to find out more details about a product.
When people are shopping online they can't physically see or feel what it is they're about to buy. They are also missing out on the human interaction element that is present when shopping in a brick-and-mortar store, another factor that typically helps to build trust between the shopper and the business.
Just like many people turn to Yelp before trying a new restaurant, shoppers turn to reviews to find out more details about a product.
Don'ts
Don't shy away from collecting customer feedback. This feedback can be a huge testament to your business and ultimately help generate more sales. 91% of online shoppers regularly or occasionally read customer reviews before making a purchase. By not having this type of social proof on your site, you're missing out on potential new business.
Dos
Start looking into ways to collect social proof for your site. Whether that means setting up a third-party review service or reaching out to past customers for testimonials, get started now.
Once you've selected a review service, do the following:
Display reviews on your product pages: People are not only interested in reading the product description, they want to see know what other people thought about the product they're considering buying.
Send out review collection emails: A few days after your customer receives their purchase, follow up with an email asking for their feedback. This will hopefully catch customers in their "honeymoon" period with your business, getting you the best possible review.
Respond to negative reviews: Most third-party review services allow merchants to publicly reply to reviews, showing customers that you care enough to take time out of your day to address their needs.
Volusion merchants can collect and manage reviews in multiple ways. Most review services have integrations setup with ecommerce platforms, making it even easier for you to begin collecting and displaying reviews right away.
Simplify your checkout process
A simple checkout process is key in getting customers to complete their purchase. One of the leading causes of cart abandonment is a lengthy or complicated checkout process. If your checkout has too many steps or is confusing to the user, they are more likely to leave your site, and possibly never come back.
Don'ts
Don't bog up your checkout with unnecessary steps or fields. This can include asking for more personal information than necessary, forcing account creation or email registration, and hiding shipping costs or fees until the end of the checkout experience.
Dos
Make the checkout experience quick and easy. There are a few key ways to do this.
Offer guest checkout: Give users the option to checkout as a guest or register an account with your site. Nearly 1 in 4 shoppers will abandon their cart if they are forced to create a user account. That's 25% of new business you don't want to risk losing.

Pre-populate fields: If your platform supports it, offer pre-populated form fields for returning customers. This makes checking out much easier, especially if the user is doing so from a mobile device.

Be up front about shipping costs: Hidden fees and shipping costs that the user is not made aware of until they get to the final stages of the purchase funnel can be very frustrating. Be clear about costs up front, and if you are able, offer free or flat shipping rates. 90% of customers say free shipping is the number one incentive to shop online. Although free shipping may cost your business, the overall cost is likely significantly smaller compared to the amount you'd lose in sales for charging high shipping costs.
Sell on other channels
While all of the above tips focus on increasing sales on your website, remember, ecommerce sales don't just happen on your site. From social channels to online marketplaces like Amazon, there are a number of sales channels available to merchants.
Don't be afraid to experiment with these other channels and find out which audience responds best.
Don'ts
Don't be intimidated to branch out and test selling on other channels. Many platforms make it easy for you to connect multiple sales channels to your online store, enabling you to reach a wider audience of potential customers. Don't be afraid to experiment with these other channels and find out which audience responds best to your product or service.
Dos
Multichannel selling can be very beneficial to your brand, in fact, one study found that more than half of online product searches start with marketplaces. Multichannel selling gives you the opportunity to get in front of other consumers who may not have found your website based on where and how they are searching for products.
Between Amazon, eBay, Etsy, Facebook, Pinterest, and more, there are many online sales channels to choose from. Before getting started selling, do your research.
What channel is your target audience shopping on? Where would your product perform well? What fees are involved for hosting your products on a particular channel? Get answers to these questions before determining which channels would be the best fit for your brand.
It's important to start small.
It's important to start small. Look at these channels as an extension of your online store. While it may be tempting to dive into multiple channels at once, start with just one or two and based on performance, scale from there. Track which channels are driving the most new business and put your time and effort into optimizing your product listings on those channels.
Run retargeting ads
A customer isn't lost just because someone looked but didn't make a purchase. They may have left your site for a number of reasons. Maybe they weren't quite ready to buy, or maybe they got distracted with the intention of coming back later. Either way, your job is to remind them that your product is still waiting for them and retargeting has become one of the best ways to do that.
Don'ts
Don't assume visitors leave your site with no interest in coming back. There is a wide selection of technology available that allows you to continue interacting with customers after they've gone on to do other things. Remember, often times it takes more than one impression to drive a sale.
Dos
Running your standard, old banner ads is starting to become a thing of the past. Retargeting ads are becoming highly effective, so much so that the average CTR for retargeted ads is 10x that of display ads.
Setup retargeting ads now. The key to effective retargeting ads is to make sure you're showing the user an ad that is relevant to them. If a visitor came to your site and viewed a specific handbag, you want them to see that same handbag in an ad to remind them that it's something they may not be able to live without. If they see the bag again, they may just click on it and decide it's time to buy.

Experiment with retargeting through a variety of channels. Retargeting ads can be setup on social channels, in search, and even in email. Sometimes a retargeting ad gives the customer that tiny extra push they need to complete their purchase
Not sure where to begin with retargeting? We like this guide from Neil Patel.
Wrapping Up
While the above list may feel overwhelming at first, a lot of these tactics are fairly simple to implement. As you begin to make improvements to your site, don't forget to continuously measure your conversion rates. Keep an eye on what's driving your sales up (or down) so you can understand what's making the biggest impact.
How do you drive more sales to your store? Let us know in the comments!