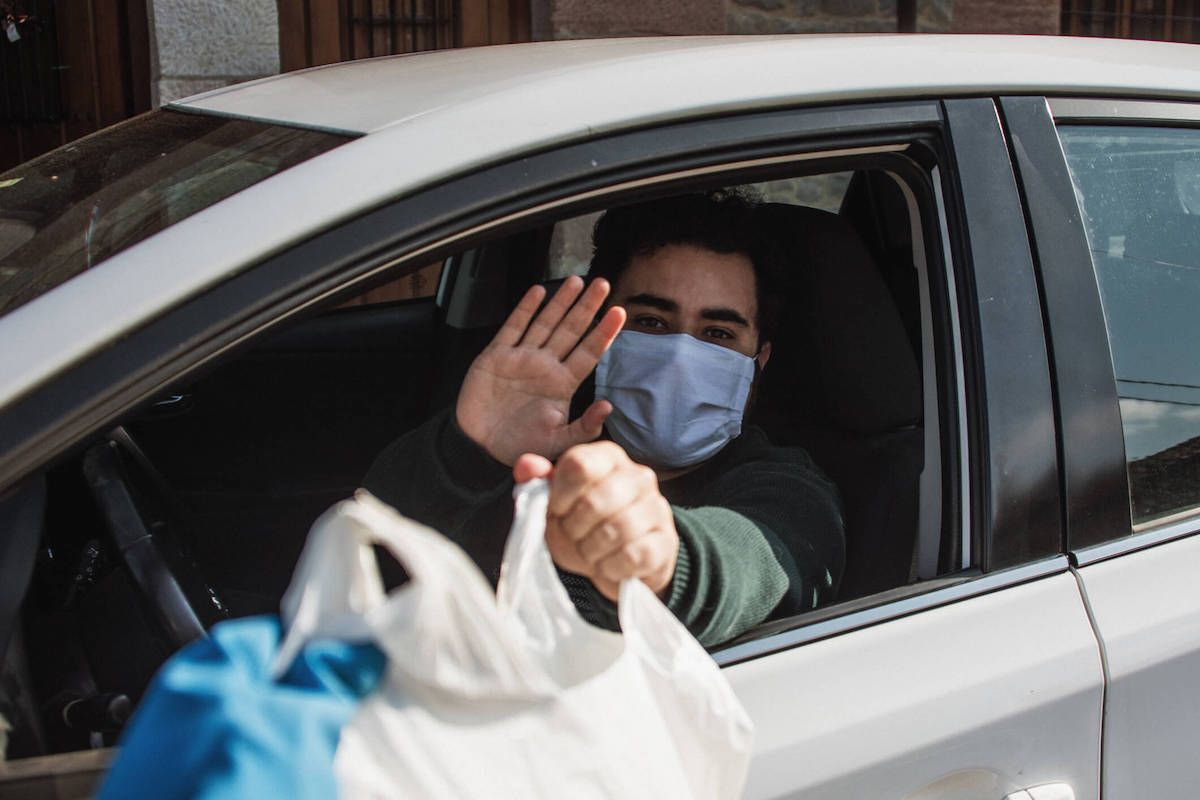 The climate of selling to consumers is constantly in flux. Social distancing procedures surrounding the coronavirus pandemic have brought the concept of diversifying selling strategies to the forefront of many business owners' minds—especially restaurateurs, who rely on in-person interactions to serve customers. As social distancing timeframes continue to be extended, numerous restaurant owners are turning to delivery and curbside pickup services to keep their businesses afloat.
Why Offering Curbside Pickup is Ideal for Restaurants
Many restaurants have been offering delivery or curbside pickup options for years, but others—especially smaller, locally-owned restaurants—have been hesitant toward or had difficulty adopting this trend. Some concerns behind adopting such strategies include the additional costs associated with packaging orders, as well as the need for employees to adapt to new, sometimes complicated procedures. However, in the long-run, offering to-go options as an additional service can add value to your business in several ways.
It offers a convenient alternative to customers.
During an unprecedented pandemic such as this, curbside pickup allows your best customers to continue patronizing your establishment without compromising the health of themselves or your employees. But even outside of social distancing regulations, this approach presents an alternative to a full-on sit-down meal. For those who don't have the time for a night out, are hesitant to bring unruly children inside, or simply prefer to eat in the comfort of their own homes, curbside pickup or delivery can provide an ideal experience with the food they love, and without additional fees.
It opens an additional revenue stream.
While this initiative does involve additional expenses in the form of takeout containers and food runners, it makes up for that small cash loss by opening up an entirely new stream of revenue. With this option at their disposal, customers who may not have purchased food from you previously can now do so on their own terms. Additionally, during uncertain times such as this, an influx of customers ordering food from you online can replace revenue lost from operating a dining room, maintaining your cash flow and allowing you to keep more employees on the payroll.
It reduces reliance on third-party apps.
One quick way to provide additional convenience and draw extra revenue is to list your business on UberEats, DoorDash, or other food delivery service apps. However, these services take money off the top of each order, which can eat into your profits. Offering curbside pickup on your own site to complement delivery through third-party apps will give your customers the option to order your food while avoiding delivery fees. Best of all, offering curbside pickup will help you maintain control over the service experience your customers receive. Several ecommerce companies, including Volusion, offer the ability to easily list your meals for order through a dedicated website.
Tips for Restaurants Offering Curbside Pickup
To-go options can seem pretty straightforward to implement, but some strategies can make it a more successful endeavor than others. Here are six tips for ensuring that your restaurant is creating the best experience for your customers.
1. Don't list your entire menu.
It may be tempting to transfer your entire dine-in menu to go, but this is not always the best course of action. Planning a separate menu will ensure that you get the best bang for your buck while providing the best culinary experience.
Include your best sellers. When planning your to go menu, start with your most popular dishes to ensure that your loyal customers can still get what they are most excited to order from you.
Consider how each menu item will keep during transport. One menu item may be delicious and appetizing when piping-hot, but could become soggy during a drive home. Think about whether there is a way to package it in a deconstructed form so that it will still be delicious when served, or if you should leave it off your new menu entirely.
Look for overlapping ingredients. Especially during this pandemic when cost-saving is as important as ever, choosing to list menu items with the same ingredients is key to reducing unnecessary expenses.
2. Consider adding items that aren't on your regular menu.
Adding a new strategy to your business plan is a great time to get creative with what you are offering to customers in the first place. Consider adding these options to your to go menu:
Family packs: Customers love being rewarded for buying in bulk, so look for ways to group some meals together to feed the whole family for a small price reduction. This can also help provide a sense of a full dining experience from your restaurant.
Meal kits: Worried about how some of your menu items will taste when reheated? Offer a separate meal kit option with all the necessary ingredients and cooking instructions so that customers can enjoy your food by making it fresh themselves.
Grocery staples: At times like these when people are trying to reduce their trips out in public, selling a few home and grocery staples (like paper towels, dish cleaner, water bottles, and more) can add a little extra cash for you while saving an extra trip for them.
3. Pay attention to your packaging.
Unfortunately, regular to-go boxes may not cut it for an initiative such as this. It's important to make sure that each food item is packaged well and in a way that accurately portrays the professionalism of your business.
Store all food items in appropriate containers. Make sure food that is subject to leak is placed in a container made of a strong material that can be completely sealed, and that any hot or cold food is placed in containers with proper insulation.
Seal all food containers. Add a sticker to the edge of your containers to show that they have been sealed for freshness and to reduce unnecessary extra handling. Using clear lids as well will help your food runners identify contents without having to re-open containers.
Include utensils, napkins, and condiments. This will allow your customers to eat in their cars while their food is hot if desired, and also shows that you care about their full dining experience.
4. Follow food safety and sanitization policies.
This is a given, but during an outbreak like the one we're experiencing, following sanitization procedures and food safety guidelines is more important than ever. It's best to put additional protocols in place to ensure that customers and employees alike remain healthy.
Establish team member check-in and work procedures. Make sure that all employees who show up to work have their temperature taken and do not show any signs of illness. Additionally, limit close contact between employees and establish stringent hand-washing rules.
Require wearing gloves and masks. This is a requirement in many areas already, but if your area is not one of them, this added layer of safety won't hurt—and could definitely help prevent the spread of germs.
Tell your customers about your sanitization procedures. Include a note on your website, order confirmation email, and/or with the completed order itself outlining your procedures to give your customers extra peace-of-mind.
5. Set clear instructions for customer pickup and interactions.
There is nothing more frustrating than a well-intentioned strategy that falls apart during execution. To ensure the success of your to go endeavor, make sure you have a clear plan in place for each step of the order.
Make sure pickup instructions are clear. Should your customer call or text when they arrive in your parking lot? Will you collect vehicle information during the order and approach them as soon as they park? Do you need additional information about delivery if you're offering this option? Let them know in an order follow-up email what to expect from the curbside pickup experience.
Make sure the pickup location is labeled clearly. It helps to place large signs on the side of the building or in front of the individual parkings spaces you'd like to designate for food pickup.
Establish team member delivery instructions. Make sure your employees know what is expected of them when delivering food to a customer, like handing items through the window or door. To create an even better experience, instruct employees handling pickup to fill drinks cups only upon customer arrival to delay watering down.
6. Spread the word about your new curbside offerings.
Once you have set up a to-go experience, it's important to let your customers know that they can now take advantage of it. There are several methods of doing so that should not be overlooked. We've created some templates for you to use here.
Add a banner outside your restaurant. Customers driving by will be excited to learn that they can still order and enjoy your food without the traditional sit-down experience.
Announce your new initiative digitally. Add a banner to your website, post an announcement on your social media pages, and include an announcement email in your email marketing campaign strategy.
Encourage word-of-mouth. Ask customers who begin using your new service to let their friends know that this option is now available. This can be especially effective because word-of-mouth is considered the most effective form of marketing.
In Conclusion
It's no secret that this is a difficult time for restaurateurs and their employees. However, by adjusting your strategy for serving customers, your business can stay afloat—and even grow—until social distancing policies are rolled back. While offering curbside pickup or delivery is a smart strategy for the coronavirus era, it is also a great overall strategy that can be continued post-pandemic for greater convenience to customers and an additional revenue source.