Selling on Amazon Made Simple
Volusion makes it easier than ever to open an online store and list your products on Amazon in just a few clicks. Sign up to start building your store and capturing sales today.
Try it free for 14 days.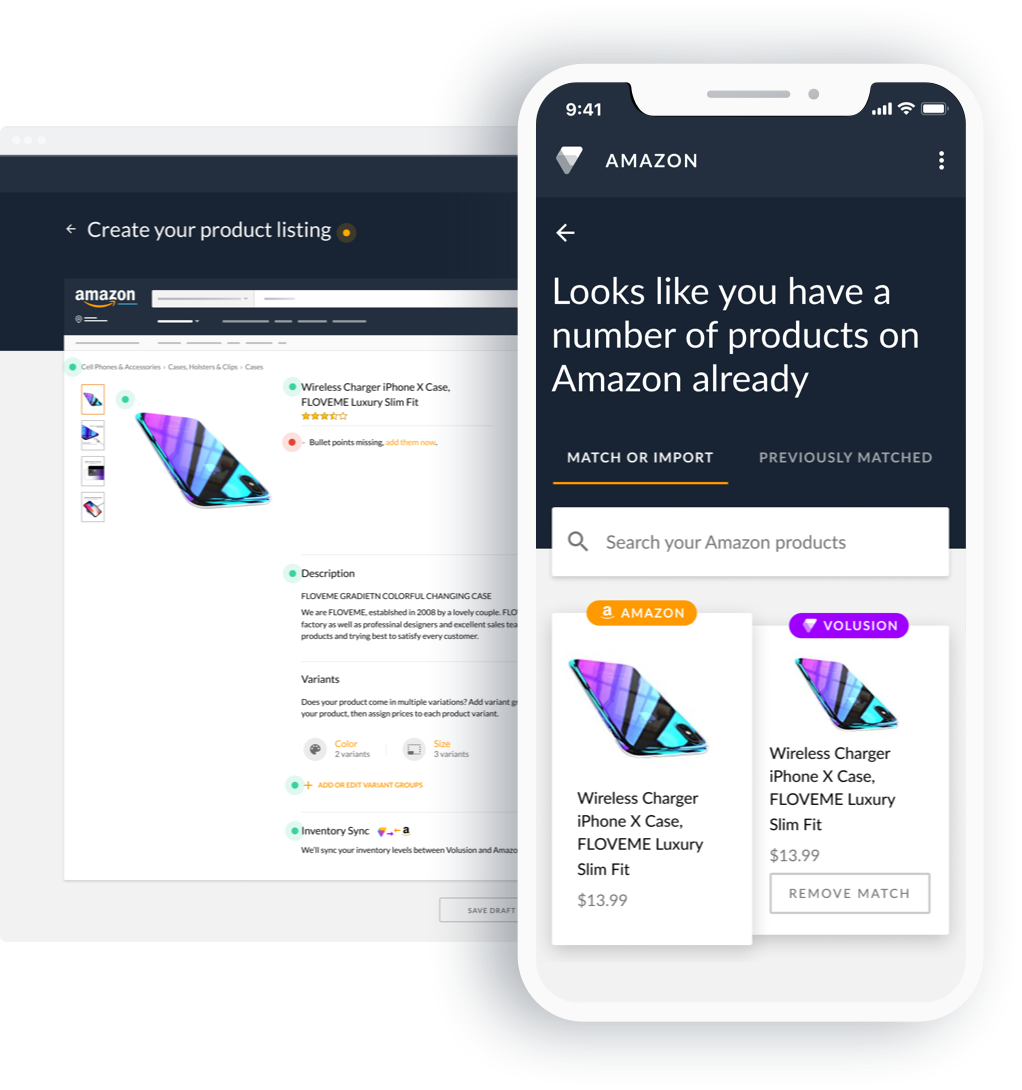 How It Works
Seamlessly integrate your Volusion store with Amazon. You can sync your current Amazon listings to your Volusion store OR create new listings directly from your dashboard. See what else our Amazon App can do.
Manage listings easily in one place
Import products with a single click
Bulk import products without a CSV
Create Your Store Faster Than Anywhere Else
Get Everything You Need for Your Online Store
Create Your Store
Free Responsive Themes
In-Page Content Editor
Access to the CSS for Custom Editing
Easily Add Product Categories
Sell Your Products
Paypal + Stripe Payment Processing
Unlimited Product Options
Inventory + Order Managment
Auto Calculate Shipping + Tax rates
Grow Your Business
Built-In SEO Tools
Simple Social Management
At-a-Glance Reporting Tools
Create Discounts + Send Newsletters