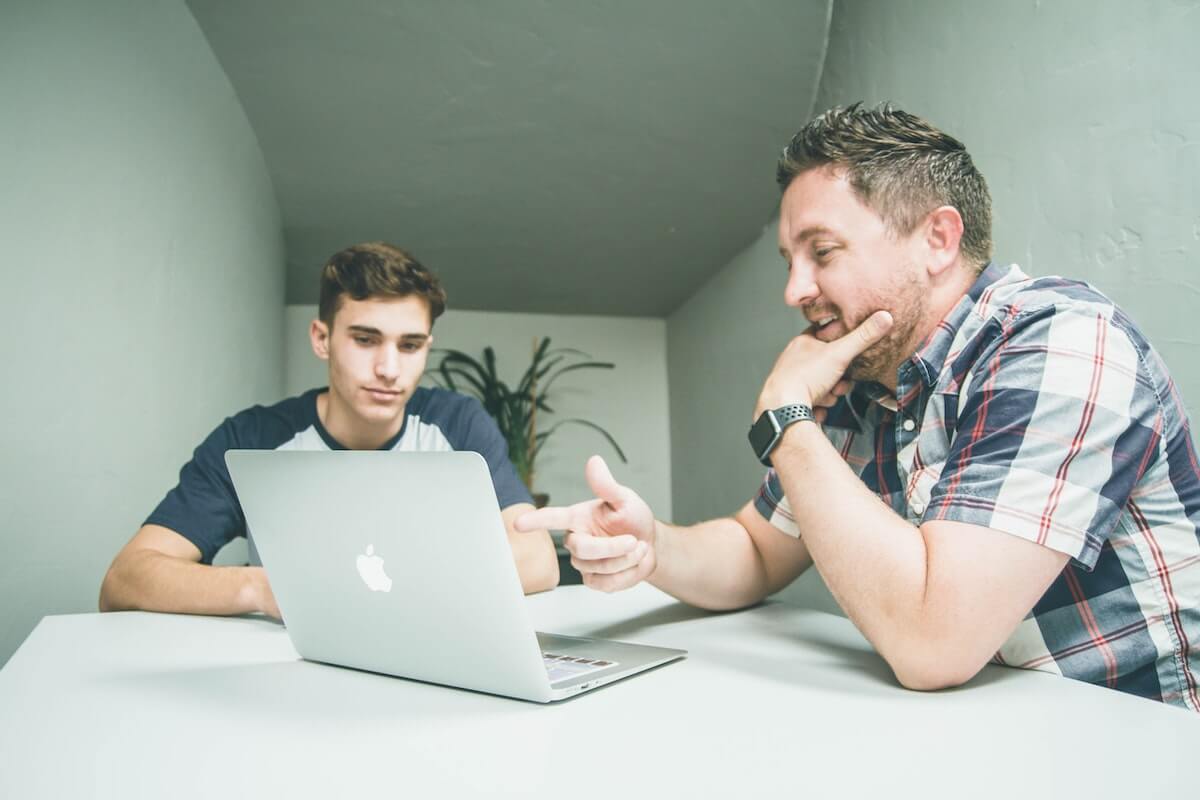 There are certain actions each business should take throughout its entrepreneurial journey. Drafting a business plan, incorporating or forming an LLC, and obtaining an employer identification number (EIN) are a few of the first steps necessary to get a business up and running. While it is not required for small businesses to have mentors, it is beneficial to have someone to reach out to for guidance and support during both good and unprecedented times.
If you don't already have one, you may be wondering where you can find an effective mentor. You might be surprised to find that mentors are all around you—and sometimes in the most unlikely places.
Utilize online mentorship networks.
As the COVID-19 pandemic continues and the world practices social distancing, you may ask yourself where, exactly, you can safely find and meet with a mentor. (Remember: presently, it is not an option to have coffee together or go out to a networking event.)
Luckily, there are plenty of remote mentors available for entrepreneurs. SCORE, which has the nation's largest network of volunteer business mentors, is currently offering remote-mentoring services to business owners in need.
How do you participate in online mentoring? First, be sure to connect with your mentor and ask about their preferred method of communication. Once you know the best way to reach out and begin working together, you may choose to begin your mentor/mentee relationship in one of the following ways:
Phone calls. Kick-start your mentorship with a quick introductory call and learn more about your mentor and their background.
Emails. This is the perfect medium for mentors to send along more information about their experience, including links to speeches they have given at speaking events for universities or blog posts they have written that cement themselves as experts within the industry.
Video conferencing. Introduce yourself as closely "in person" as possible through a video conferencing platform like Zoom. This allows you to see and begin speaking with your mentor on the spot.
Look in your existing network and reach out via LinkedIn.
Anyone can be your mentor. But what are the chances that your business mentor will be a celebrity or influencer with millions of followers? That is a much less likely scenario than finding someone you already have as an acquaintance to mentor you.
Look into your existing network, especially on professional social media networking sites like LinkedIn. Take a look at what your connections have been up to. Note whether they are in the same industry or going along a career trajectory that is similar to you and your business. If they are, write them a message asking if it would be possible to talk more together. It's advised not to immediately ask—or worse, demand—that someone be your mentor upfront.
Another benefit of using LinkedIn as a networking tool is the ability to connect with another professional through an existing connection. Let's say there is someone who has a career that you admire, but they are not a connection. Maybe you have a connection in common—or perhaps a few connections. Consider reaching out to the mutual connection and asking if it would be possible for them to introduce you to the professional you admire. You may even provide a reason or two for why you'd like to connect with them as context. This makes it easier for the mutual connection to make the introduction.
Enroll in an online course.
I don't know if I would have included this pointer prior to COVID-19—it's more likely I would have talked about the importance of attending a networking event or mixer and asking fellow coworkers if they know someone who could be your mentor. These are all actions and behaviors that should be resumed once the pandemic ends.
For now, however, another great way to meet potential mentors is by enrolling in free online courses. Companies like MasterClass are currently offering free Q&A sessions with some of their instructors. Universities like Yale and Harvard are offering free online course enrollment. As you (briefly) go back to school, you may find that your instructor could be a mentor, or you may connect with another individual enrolled in the same course who has mentorship capabilities.
Final Tips
No matter where you find your business mentor, remember that mentorship between a mentor and mentee is a two-way street. Respect the time and energy that they put into the mentor relationship and their boundaries. Doing this allows you to create a mentorship that becomes a lifelong relationship in and out of business.