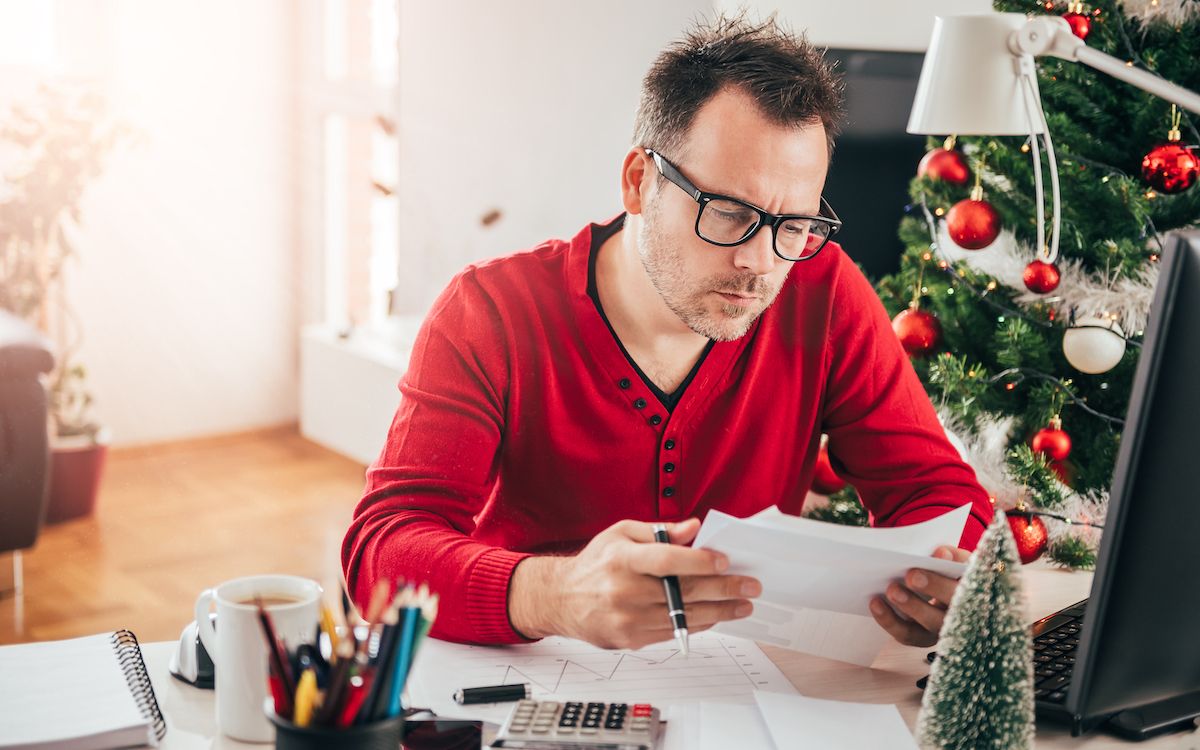 When the holidays begin approaching, retailers and marketers everywhere talk incessantly about how to take advantage of holiday sales—namely, by promoting gift-worthy products and holiday-themed merchandise.
However, this mindset leaves many businesses out in the cold because their inventory does not fit into these categories, and thus does not translate to higher holiday sales.
Whether you sell heavy-duty office filing cabinets or post-surgical supplies, here's what your business can do to take advantage of the holiday season.
1. Make Festive Design Updates to Your Online Presence
The people who visit your site for non-holiday reasons around this time will be in the holiday spirit regardless, so meet them in the middle by making small holiday-related design updates to your site and social media profiles.
For example, if you sell outdoor storage bins, you could add some imagery of your products adorned with wreaths or withstanding a holiday snowstorm for some holiday flair.
This small action demonstrates that you take pride in your business year-round and aren't spending the holiday season just sitting around waiting for sales to pick back up in your busy season.
2. Find Odd Holiday Uses for Your Products
Even if your products typically only serve one purpose, you can still look for a fun way to incorporate them into the holiday season.
For example, if you sell light socket adapters, you could demonstrate how turning light sockets into outlets can provide customers with more options to plug in their multitudes of holiday decorations.
Actions like this will help your business stay relevant—even if it's in a mostly "for humor" way—and maintain brand awareness so that when customers need your products in the future, they'll think of you first.
3. Look For a Holiday Product Launch Opportunity
Even if you don't plan to carry it year-round, the holidays could be a good opportunity to release a limited-edition product that does relate to the holiday season.
For example, if you sell aquarium cleaning materials, you could launch a small line of holiday aquarium decorations—like underwater Christmas trees and menorahs—so that your customers' fish can join the celebration.
While a bit more involved, actions like this can keep your loyal customers engaged—and if your product is clever enough, will keep your business top-of-mind for potential referrals.
4. Publish Creative, Branded Content
We've touched on maintaining awareness a few times above, and with good reason—it's important to continue posting content relevant to your industry throughout the holiday season so that customers don't forget about you when they do need you.
You can adapt your winter content to the season in witty ways so that it stands out from the crowd—for example, if your business sells vitamins, you could publish social media content around the "12 Vitamins & Supplements of Christmas."
At the very least, this will give shoppers a welcome respite from the onslaught of ads telling them to "buy, buy, buy!"
5. Don't Forget About Gift Cards
If your store has the ability to sell gift cards, try promoting those—even if you don't typically sell any, this is as good of a time as any to try.
After all, you never know—maybe one of your replacement machinery parts store's customers has a Christmas wish to jumpstart their machine upgrades for the new year.
Regardless of a customer's reason, any gift card sales (no matter how small) are money in your pocket, which is nothing to sneeze at.
Wrapping Up
Just because holiday marketing doesn't naturally align with your product selection doesn't mean you can't take advantage of the holiday shopping season.
Flex your creative juices and find ways to maintain awareness for your business, and your holiday efforts won't be for naught.