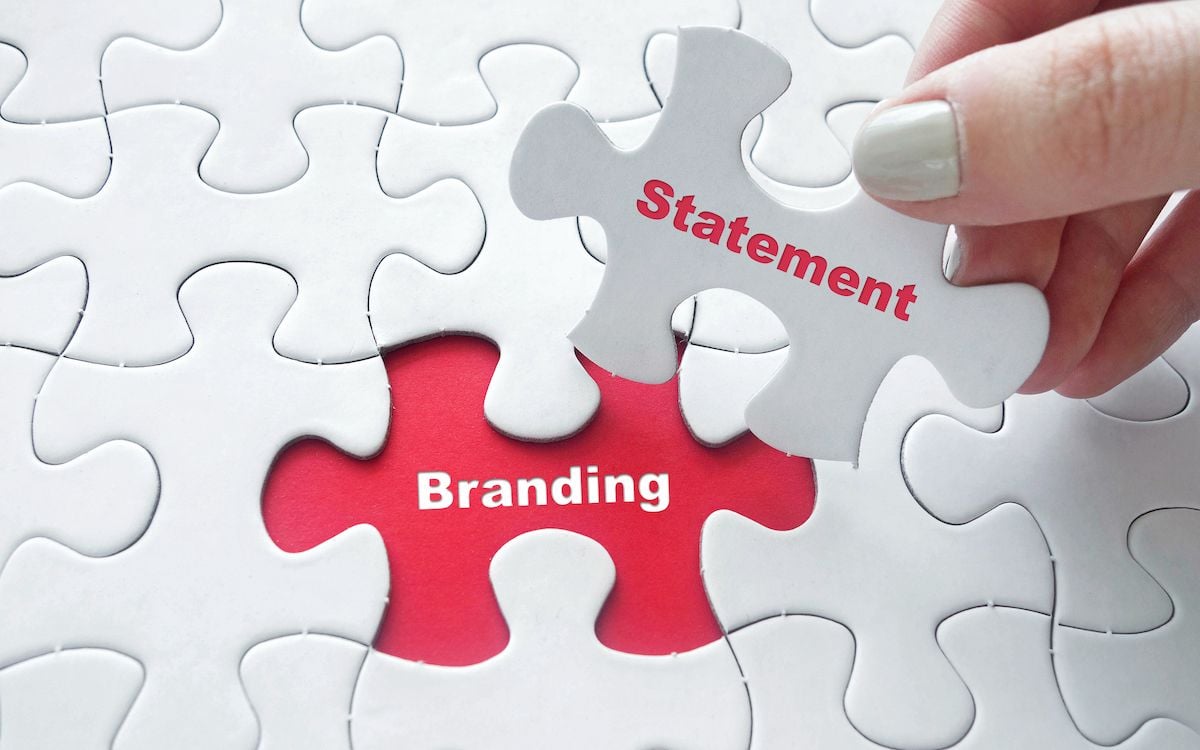 Are you starting an ecommerce business and beginning to curate a brand identity? Maybe you already have an established online store and are rethinking your brand strategy.
Branding your business can be overwhelming, and the thought of writing a brand strategy can be daunting. However, taking the time to position your brand will help the rest of your branding efforts fall into place and create a clear direction for an effective marketing strategy. This is where a brand positioning statement proves useful.
What is a Brand Positioning Statement?
Positioning creates a perception of your brand in the minds of your target audience. A brand positioning statement will ultimately explain your brand's purpose, who you target, and what differentiates your brand from competitors. Here are a few guidelines to help you write a unique and compelling brand positioning statement.
Determining Your Position
Before you begin to write your brand positioning statement, you need to determine your position in the market. To fully communicate your brand benefits to your consumers, you'll need a deeper understanding of who your consumers are, what they are passionate about, and what discourages them from purchasing. Here are a few things you can do to set yourself up for success in determining your positioning strategy.
1. Complete a competitive analysis: Conduct a competitive analysis to understand what your brand is up against and how you can leverage your competitors' strengths and weaknesses to grow your business.
2. Establish your brand differentiators: How is your brand filling gaps, providing opportunities, and proving it's better than the competitors? Review your competitive analysis and figure out what differentiators make your brand stand out in the marketplace.
3. Identify your target market: Your target market or "target audience" are the consumers you are attempting to appeal to. Make sure you have a thorough understanding of their needs, where they congregate, and what influences their purchasing decisions.
4. Create your buyer personas: A great way to better define your target audience is to create buyer personas. These personas will describe your ideal customers.
Writing Your Brand Positioning Statement
After determining where your brand stands in the market, you're ready to start writing your brand positioning statement. Keep in mind that a brand positioning statement is an internal-facing guide that a business uses to align its brand to its value proposition. An effective brand positioning statement should point out the unique qualities of the brand. Follow these tips when crafting a statement that will attract the attention of your audience.
1. Start with the basics: Your brand positioning statement should include a few main points that will convey how your brand will be perceived by your target audience. Start by writing down in simple terms your brand's purpose, who you target, and what differentiates your brand from competitors. Answering these questions may help you organize your thoughts:
What is the brand's purpose?
Who is the brand's target audience?
What are their needs?
How will your brand solve their needs?
What makes the brand different from competitors?
Why should the target audience trust the brand?
2. Make it unique: Your brand gives your target audience value, so be sure to include distinctive characteristics that describe your business's unique benefits. What makes your brand compelling and why should your audience trust you? If you can answer this question confidently and believe that your consumers will connect with it, you are headed in the right direction.
3. Format your statement: You don't want your positioning statement to be lengthy and overloaded with information. Aim to keep it between three to five sentences. It is even possible to convey your brand's worth in two sentences if done thoughtfully. You can use this template for guidance when writing your positioning statement:
For (insert target audience), who (target audience need), (insert company name) offers (insert unique benefit that differentiates your brand from competitors) because (insert reason why target audience should believe you).
Examples
Need some inspiration? Here are a few examples of brand positioning statements to spark your creative mindset.

Amazon
For consumers who want to purchase a wide range of products online with quick delivery, Amazon provides a one-stop online shopping site. Amazon sets itself apart from other online retailers with its customer obsession, passion for innovation, and commitment to operational excellence.
Why we like it: Amazon addresses the main points of an effective positioning statement in two sentences. The first sentence highlights their target market and purpose, while the second sentence shows the unique benefits that allow them to stand out among their competitors.

Slack
Slack is a leading messaging platform for business communication, used by millions to align their teams, unify their systems and drive their businesses forward. No matter the size of the team, Slack allows people to collaborate more effectively and get work done.
Why we like it: Slack's brand positioning statement is short and sweet. They lead with their purpose and target audience in the first sentence and conclude in the second sentence by stating the value they bring to their audience.

Zoom
For people and businesses who need to meet with others virtually, Zoom offers a seamless video communications platform. As the only platform that started with video as its foundation, Zoom's platform set the standard for innovation in intuitive, scalable and secure digital connections.
Why we like it: Much like our previous examples, Zoom's positioning statement leads with describing their target audience and purpose, and concludes with listing a set of benefits that convinces the consumer to believe that they can be trusted.
In Conclusion
Positioning your brand for success isn't as intimidating as it may seem. With your brand positioning statement as your guide, you'll find that aligning your marketing efforts with your brand identity is much simpler than you thought. Remember, keep it concise, make it unique, and believe in your brand!