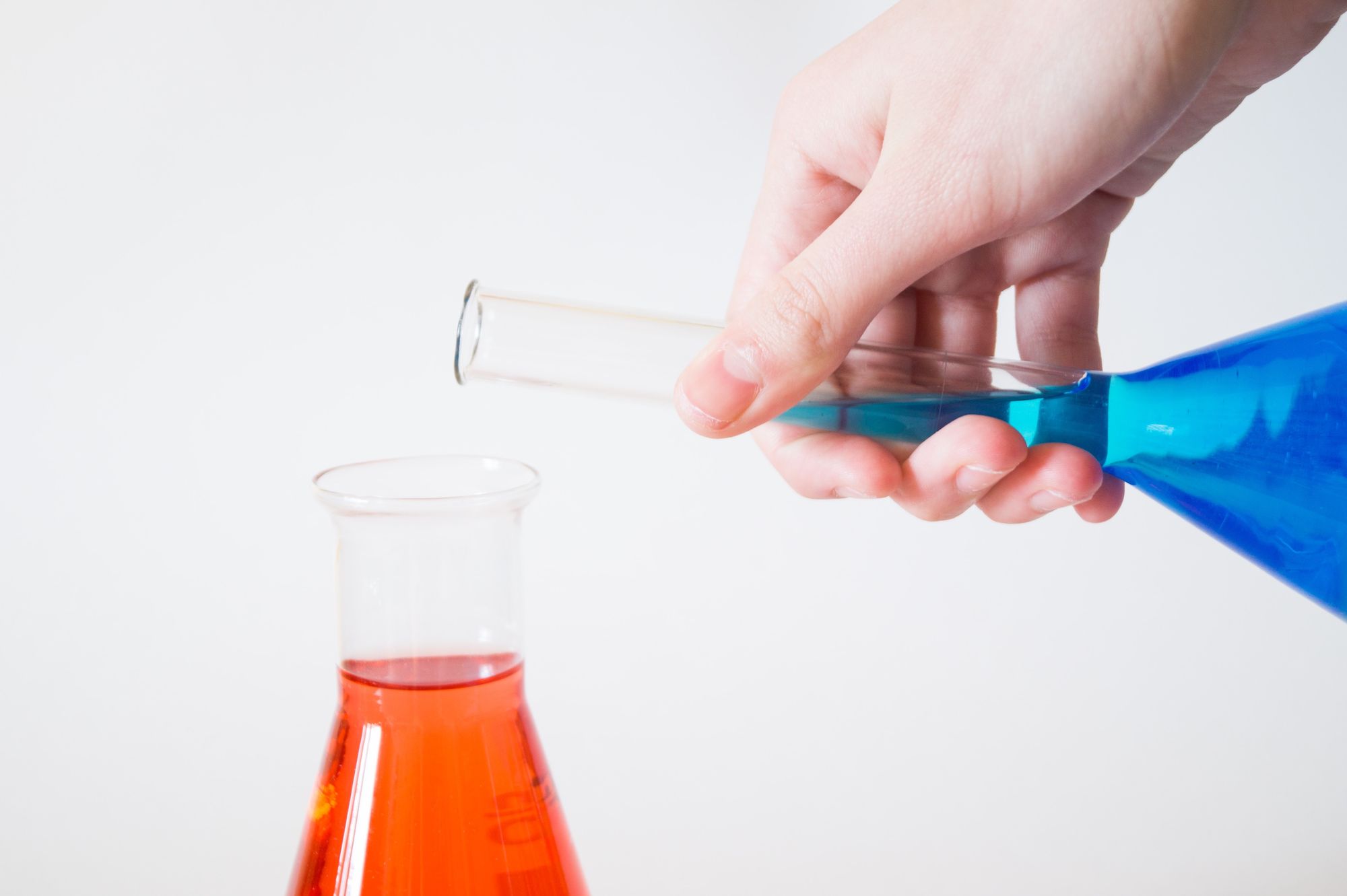 For any ecommerce store, getting started comes with its own host of worries and uncertainty. Chief among those uncertainties is the question of whether people will actually buy the product you want to sell, and whether you will be able to earn revenue from it. There are a lot of ways to answer those questions, but the best way is to simply test your product idea before you make a large investment in building your store.
While you can certainly spend a lot of money and time testing your product idea, you don't need to break the bank. There are plenty of free and low-cost ways to ensure that your product will sell. By following these methods, you can save your business capital for other important aspects of starting your company.
Why Testing is Important
When you're excited about a new product idea, it's easy to lose sight of process and preparation and rush head-long into bringing that product to market. However, taking the time to adequately test new products isn't a step that wise ecommerce sellers overlook. Testing your product before launch:
Prevents wasting time and money. Testing product viability ensures that you aren't wasting your time or money in bringing a product up for sale. Bringing a product to market is no easy task—it requires a lot of investment to ensure success. By testing product viability before launch, you can gauge whether your time and money is being spent in the most effective way, or whether you need to adjust your strategy.
Opens a feedback and improvement loop. Feedback from consumers is the most valuable data you can collect to make sure you're entering the market with a product that will succeed. When you test a new product, you have a built-in phase for iterating and improving the product to better fit what your customers are looking for.
Offers insight into product demand. The testing phase can help give you a sense of how many consumers are interested in the product demand, making it easier to plan inventory when the new product it comes time to launch. This way, you can avoid spending money on more products than you can sell, or providing a poor customer experience by making shoppers wait for items on backorder.
Enables strategizing for future success. Maybe your product is in demand by a different audience than you expected, or for a different purpose than you had anticipated. Product testing also enables you to play around with messaging, positioning, and other elements that will determine your ability to sell successfully and help ensure the product's success later on.
6 Affordable Ways to Test Your Product Idea
There are so many benefits to testing products before bringing them to market. So why don't more online store owners prioritize product testing? There are a few reasons, but chief among them is cost—it's easy to sink a lot of time and financial investment into the process.
The good news is that you don't need to spend a lot of time or money on testing. Instead, try out these 6 affordable (or even free) ways to test out your product ideas.
Get Feedback from Friends and Family
Cost: Free
Our first suggestion for gathering product feedback before you launch is the simplest, and it also doesn't cost you anything. All you need to do is ask your friends, family, and network for feedback on your product.
Since this method of product testing is free, it does require a little upfront effort to get the most out of the responses. Your best option is to prepare a detailed survey that guides friends and family toward answering the questions you need answered. Consider questions like:
Would you be willing to spend money on X product?
How much would you spend on X product?
What features or options would entice you to spend more?
How would you use this product?
Are you willing to test a prototype and provide feedback?
Try Raising Money via Crowdfunding
Cost: Low
Regardless of whether you plan to fund a substantial part of your online store by crowdfunding, it can be an excellent, built-in product testing phase. Better yet, if your product shows traction, you'll even earn some funding as a bonus. The low cost comes primarily from investments in building a solid, compelling campaign and the small fee (usually a percentage of the funding raised) that most crowdfunding platforms charge.
The first key here is to choose the right crowdfunding platform. The best way to do so is to consider where your target customers hang out and where similar products see success. For ecommerce, your two main options are:
Kickstarter: Best for creative and innovative projects
Indiegogo: Caters to a diverse range of products
The second key is to invest the time and effort into creating a good campaign. If you don't empower your test with compelling messaging and visuals, even the best product won't gain traction on a crowdfunding platform.
Start an Email List to Gauge Interest
Cost: Low
When it comes to product testing, the only way to ensure that your results translate into real sales is to test within the audience you want to sell to. While it can be expensive to access a particular segment of the market, it doesn't have to be.
One of the lowest cost ways to gauge interest within your target market is to start an email list. Your only real cost here is the platform fee for the email marketing software you use, which is often small and dependent on the number of subscribers you amass or emails you send.
A key benefit to this testing method is that an engaged email list can come in handy in a lot of ways. Before you have a prototype, building the list can give you a sense of the interest level for a product you want to sell. Once you have a physical product to test, you can tap this same engaged base of potential customers for feedback. Plus, when you're ready to launch, you've already built a list of warm leads who are likely to buy.
Run a Consumer Survey
Cost: Low-Medium
Running a consumer survey is one of the most flexible methods ecommerce owners have for testing product ideas. While it may sound official, a consumer survey can be as simple and small as the friends and family feedback we mentioned before.
To really hone in on how viable your product idea is, you can also conduct a consumer survey through a third-party like Google Surveys. With this option, your costs will be higher, but you also gain access to survey creation tools, wider audiences, and more advanced targeting and data analysis options.
The key here is to ensure that your survey questions:
Are clear and simple to answer
Don't lead respondents to a particular answer or characterization
Encourage respondents to share the kind of information you need
Offer both quantitative data (through multiple-choice questions) and qualitative answers (through open-ended questions)
Test the Waters With Social Media and PPC Advertising
Cost: Medium
The beauty of the product testing options here is that they can be used in conjunction to continuously refine your product idea until it's ready for market. As you get closer to launching the product, it begins to make more sense to spend a little more on testing.
That's where a testing method like social media and pay-per-click (PPC) ads can come into play. PPC ads are great for testing for a few reasons:
Ad platforms (like Facebook Ads, Instagram Ads, and Google Ads) have tons of analytics built in, so you can track product interest easily and in a variety of ways.
With PPC ads, you can start out with a small budget and invest more if and when the product launches.
You're also testing both the product and the advertising channel, so you'll be one step ahead come launch day.
Launch Lean With a Simple Store
Cost: Medium
When we talk testing, it's easy to focus exclusively on the pre-launch phase; however, testing doesn't end as soon as the product page goes live. That's why launching your online store in a lean, pared-down way is one of the best ways to test product viability.
In today's ecommerce market, it's never been easier, quicker, or more affordable to set up an online store, so there's really nothing holding you back. Plus, if you're worried about the complexities of ordering inventory, you can always launch your store by taking pre-orders only. That way, you don't have to order any inventory until those products are already sold.
Note: If you're ready to get started with a Volusion ecommerce store, you can start for free for 14 days. To hit the ground running, check out the five quick steps to building your Volusion trial store.
Test Your Product Without Breaking the Bank
The value of product testing is obvious in today's ecommerce marketplace. Testing enables you to validate and refine both the product and your messaging around it before you invest in inventory or pricey marketing. With the six affordable testing options above, you're ready to hit the ground running without the hefty upfront price tag.