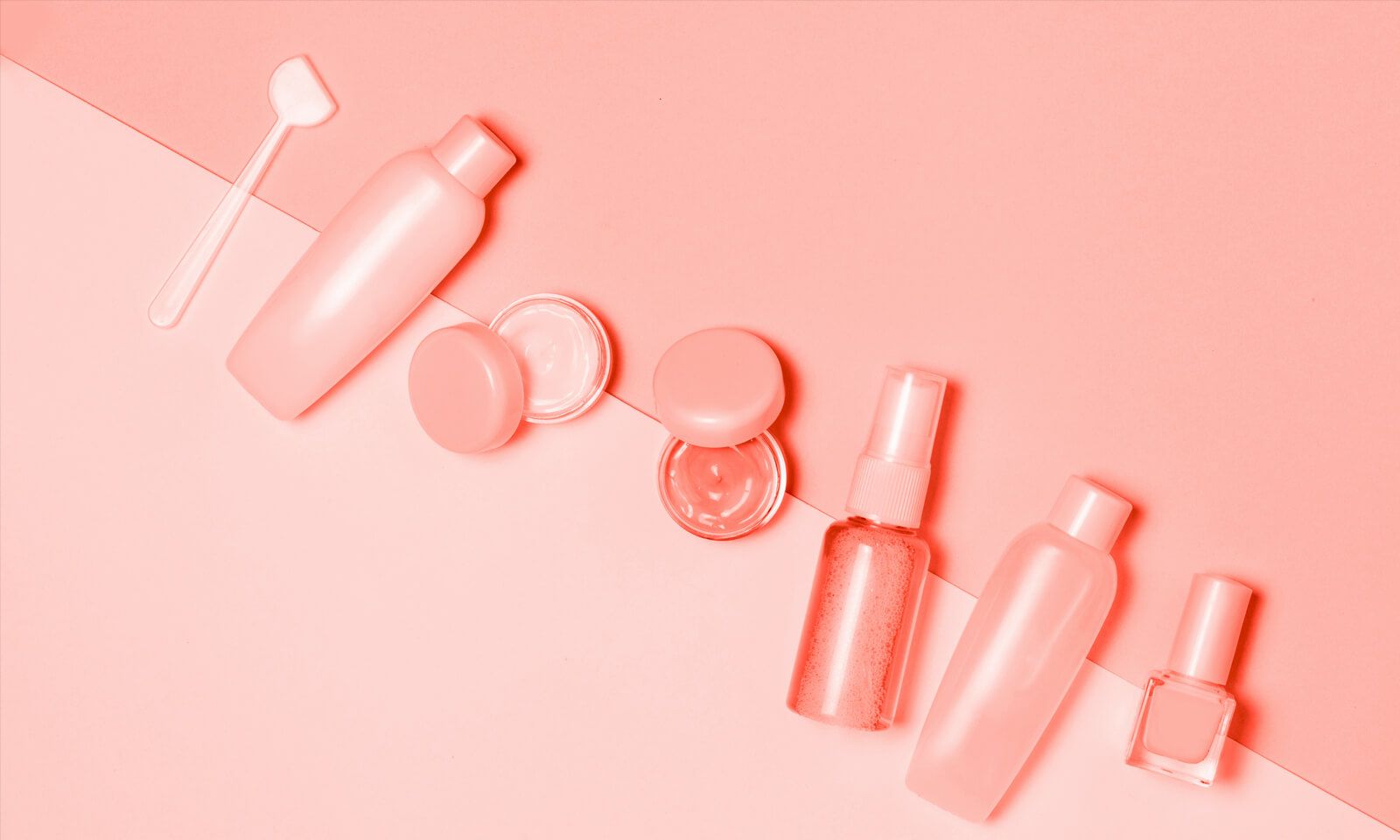 Looking for a way to find a product for your ecommerce store? There are a few intuitive tools and clever strategies you can use to learn how to make your business a success.
How to Tell If Your Ecommerce Business Idea Will Actually Work
Before we get into what to sell, let's make sure your business idea is going to be successful. If you're ready to start a business or online store, what's your first step? Many aspiring entrepreneurs would answer "build a website" or "buy inventory." However, before you do any of that, you need to take one absolutely critical step - figuring out whether or not your business idea is actually viable.
Determining the viability of your ecommerce business idea might sound complicated, but it's actually pretty easy. To figure out whether your idea will work you'll need to make sure that you can answer yes to the following 3 questions:
Will people actually buy what you're selling?
Will people pay enough for your products to make them profitable?
Is it possible to set up the business from a legal & logistical standpoint?
If you answer yes to the questions above, you're ready to get started. If the answer is no or you're not sure, you might need to spend more time thinking through your business idea. We'll walk you through how to put your ecommerce business ideas to the test and make sure that they'll actually work before you invest a lot of time or money.
Why Testing Your Ecommerce Business Idea is Important
If you're going to sink time and money into this business, you should know upfront how likely you are to find success.
Beyond that, if you ever need to secure outside funding (like a bank loan or venture capital investment), business viability is a big part of how investors will value your business. They want to know that your business is capable of earning enough money to repay their investment or loan.
Testing for business viability can also help you identify blind spots and areas for improvement as you build the foundation of your business. It's a good practice for fine-tuning your value proposition and product positioning before you go to market so that you're fully prepared and in the best possible position when you launch.
Do Your Research and Ask the Right Questions
Determining whether or not your business idea is viable breaks down into two key phases: Research and testing.
Viability research involves taking a deep dive into the current marketplace around your product or service (if there is one already) and the challenges consumers face. Doing the research upfront ensures that you have the most viable idea possible before heading to the testing phase.
If you ask and answer the right questions during your research, you'll have a refined product and service to test—and that means the results of your viability tests will be as accurate and actionable as possible.
In an article for Foundr, Daniel DiPiazza outlines the three broad questions you should look to answer when researching a new business idea:
Founder and Inc. contributor Ilya Pozin notes three important signs your business idea is worth pursuing:
The business relates to or eases a point of friction in the market
The idea stands out (really) among competitors and similar offers
It contributes to a better world
Let's dig into our take on those three big questions.
Are you solving a genuine pain-point?
The number one question of business viability is whether or not you're actually making customers' lives better. Your product or service doesn't have to radically change your customers lives, but it does have to make a difference. Are you enabling them to do something faster or easier?
The best way to answer that question is to go directly to the source—by talking to customers (or your potential customers) directly. Customer interviews and surveys are one of the most valuable resources business owners have throughout the life of the business, and viability testing is no exception.
Here are a few options for gathering customer input:
Attend industry conferences or events and strike up a conversation
Begin collecting emails and send out an online survey
Pull together a focus group to ask targeted questions about your business idea
Look for people following competitors online and ask to interview them
Do you have competitors and are they making money?
Now that you've established there's consumer interest in your business idea, it's time to figure out if people will pay for it. While it's possible you'll be first to market, it's more likely there are already competitors in the industry—and that's often a good sign. A thriving, competitive market indicates that there's ample consumer demand to justify and sustain so many businesses.
During your research, you should put together a full picture of the competitive landscape, including positioning of each competitor's product (more on that later).
Once you have a map of the industry, dig deeper to ensure that the market has enough demand to sustain your business. In other words, are your competitors actually making money? If one or more competitive businesses isn't doing well financially, that can be an indicator that the market is as viable as the number of competitors might imply.
Look for details on your competitors like:
Funding they've raised (venture capital, crowdfunding, public stock trading, etc.)
Revenue earned (you can find this info in Annual Reports, Investor Relations pages, or using sales intelligence tools like ZoomInfo or D&B Hoovers)
Investments they've made—like hiring more employees or otherwise expanding operations
What's your unique selling proposition?
Once you've figured out the competitive landscape your future business has to fit into, it's time to figure out how you'll set the business apart. Naturally, a business idea that's exactly the same as an existing business probably isn't viable.
In the positioning map we talked about before, any obvious blank spot is a good candidate for how to position your business among the competition. The key is to have at least one key differentiator that's unique to your business. That can be almost anything including:
A higher quality product
A product that solves customer problems in a different way
Better customer service
A social mission that resonates with customers
Lower price
Any of those factors can be your business' unique selling proposition. However, a word of caution about price: While offering lower prices than competitors can win you market share, it isn't a very stable USP, because competitors can simply lower their prices in turn. So price is a better differentiator in combination with another USP.
Test Your Business Idea's Viability
After you've gathered all the preliminary research you can, you should have refined your business idea to the point where it's pretty viable. But it isn't time to launch full steam ahead just yet. It's best to run a few viability tests to ensure your research and conclusions about the market are accurate.
In the business world, there's no substitute for real, genuine customer feedback. After all, customers are the people who will ultimately exchange their hard-earned money for the product or service you're offering—so their input can be invaluable in shaping and testing that offering.
Here are a few ways you can test your business idea with real customers.
Focus groups: Get a group of your target customers together in a room and introduce them to your business and product. Ask if they're interested in your offering, if they'd be willing to pay for it, and how much. If you have branding or mission information, see how it resonates.
Crowdfund your launch: In addition to raising funds for pre-launch expenses, crowdfunding can be a good corollary for actually selling your product or service. It's also a good practice for refining your message and seeing how it impacts customer willingness to pull out their wallets.
Launch as a side gig: If you aren't ready to dive into your business idea full-time, you can launch as a side project and see how the business performs.
Launch a freemium product: As much research and testing as you can do before launching, there's no substitute for sending your business idea out into the world. Offering the product for free can help you get a sense of potential demand—with the caveat that a good portion of those customers may not be willing to ultimately pay for your product.
Validate Your Business Idea
When you're excited about a new idea for an ecommerce website, pausing to validate its potential success can seem unnecessary or overly time-consuming. But the reality is, determining your business idea's viability is a vital first step for every business.
Instead of wasting valuable time and effort on an idea that won't work, you can move forward assured that your business has what it takes to burst into the market and make some waves.
Pick Your Ecommerce Product
Once you're sure your business idea is viable, it's time for the fun part: picking a product to sell! Here are some handy ways to do product research and make sure you're stocking the right goods.
Use Amazon's data to find an awesome product.
Unless you've been living in a bunker for the last 30 years, you probably know that Amazon is the world's largest shopping-specific search engine. According to RetailDive.com, 87% of all shoppers start their shopping using the internet. And 54% of those shoppers use Amazon as their starting point—even more than Google.
Even if you aren't an Amazon seller, this makes Amazon an incredible source for sales data and shopper information. But how do you access that data?
Use product research tools to find high-demand/low-competition products.
Amazon sellers are clever ecommerce business owners. Since 2015, they've "cracked the Amazon code," creating methods that reverse engineer Amazon's own best-seller rankings to determine average sales data. Once upon a time, a seller had to use spreadsheets to estimate this data. Nowadays, tools like Jungle Scout do it at the click of a button.
When Jungle Scout's Extension pulls Amazon's sales data for the search term "funny hats," we see that, on average, sellers who sell "funny hats" products sell 300 units per month at an average of $15.77 with 89 reviews. There are two important metrics here:
Demand. We know that the sellers in this category are capable of selling 300 units per month, or 10 units per day.
Competition. The best metric for determining competition is the average number of reviews. If the average number of reviews is 100 or less, it's probably a good product with low competition.
Overall, this seems like a good product, and one that might make a great product for ecommerce.
But where can we get the products?
Decide How to Source Your Products
Okay, so we know what our product should be—in this example, "funny hats"—so all we have to do is find funny hats. Here are a few different ways that you could source products online.
Manufacture your own products
It's never been easier to have bulk products manufactured with your brand and logo. Usually, this method is known as "private labeling," since you're taking a pre-existing product and putting your own logo/branding on it.
Alibaba.com acts as a database for overseas manufacturers for ecommerce sellers. Similar to Amazon in its functionality, Alibaba offers results based on search terms.
Also, we can use Jungle Scout's supplier database to source suppliers. The supplier database gives information on exporters who have shipped similar products into the US.
Dropship your products
If the thought of buying inventory intimidates you, dropshipping is a popular method for sourcing your ecommerce products without spending any money upfront.
Dropshipping is the radically new business model of shipping goods directly to your buyers by collaborating with third-party vendors. This eliminates the need for you to hold inventory or manage all the complications of specialized delivery. It also can open up your business to customers in locations you never considered before, nationally or internationally.
One of the biggest changes to the ecommerce scene recently is the rising consumer expectations for getting things delivered more quickly, to more locations, and with simplified return processes. You'll be able to answer all three concerns at once when you align with the right dropshipping partners.
Aliexpress (a subsidiary of Alibaba) is a fantastic source for dropshipping goods.
Print-on-Demand
Finally, with a product like "funny hats" you can have a third-party company print and ship the goods for you using your own design. Redbubble.com and Printful.com are both great tools for print-on-demand services and both integrate directly with popular ecommerce platforms like Shopify.
Find a Fulfillment Method
If your products are dropshipped or created by a print-on-demand company, you won't need to source a fulfillment method. The products are fulfilled by the suppliers. However, if you use the private label method—where you manufacture your own products—then you will need a fulfillment source.
Amazon FBA
In addition to being a fantastic source for product supply-and-demand information for your ecommerce business, Amazon also offers its own fulfillment services. Fulfilled-by-Amazon (FBA) allows you to store your products in Amazon's colossal fulfillment center network. While stored at Amazon, your product lists on Amazon, too. After a sale is made, Amazon's employees pick, pack, and ship your products. Plus, they handle customer service on your behalf! The entire back end of your ecommerce store gets put on autopilot. Even if you aren't selling products on Amazon's retail platform, you can use Amazon's fulfillment services to ship your product for you.
Third-Party Fulfillment Centers
If you'd rather not store your products with Amazon, you can also find a third-party fulfillment business. The fulfillment business operates similarly to Amazon's FBA, storing your products for you and handling and shipping the products after a sale is made. Typically, the rates for third-party fulfillment organizations are marginally better than Amazon. However, you don't get the benefits of having your products on Amazon and Amazon handling customer service for you.
Fulfill Yourself
Finally, you might choose to fulfill your own products. We only recommend doing this if you either a) have a low day-to-day sales volume or b) have a large enough organization that hiring staff and renting space to ship your goods would be more cost-effective.
Conclusion
Ecommerce businesses are super easy to start thanks to all the tools and resources available to modern sellers. Like any business, it's important to do plenty of research and know what you're getting into beforehand. Regardless, plenty of ecommerce sellers have created overnight sales empires using the tools and tricks described in this article.