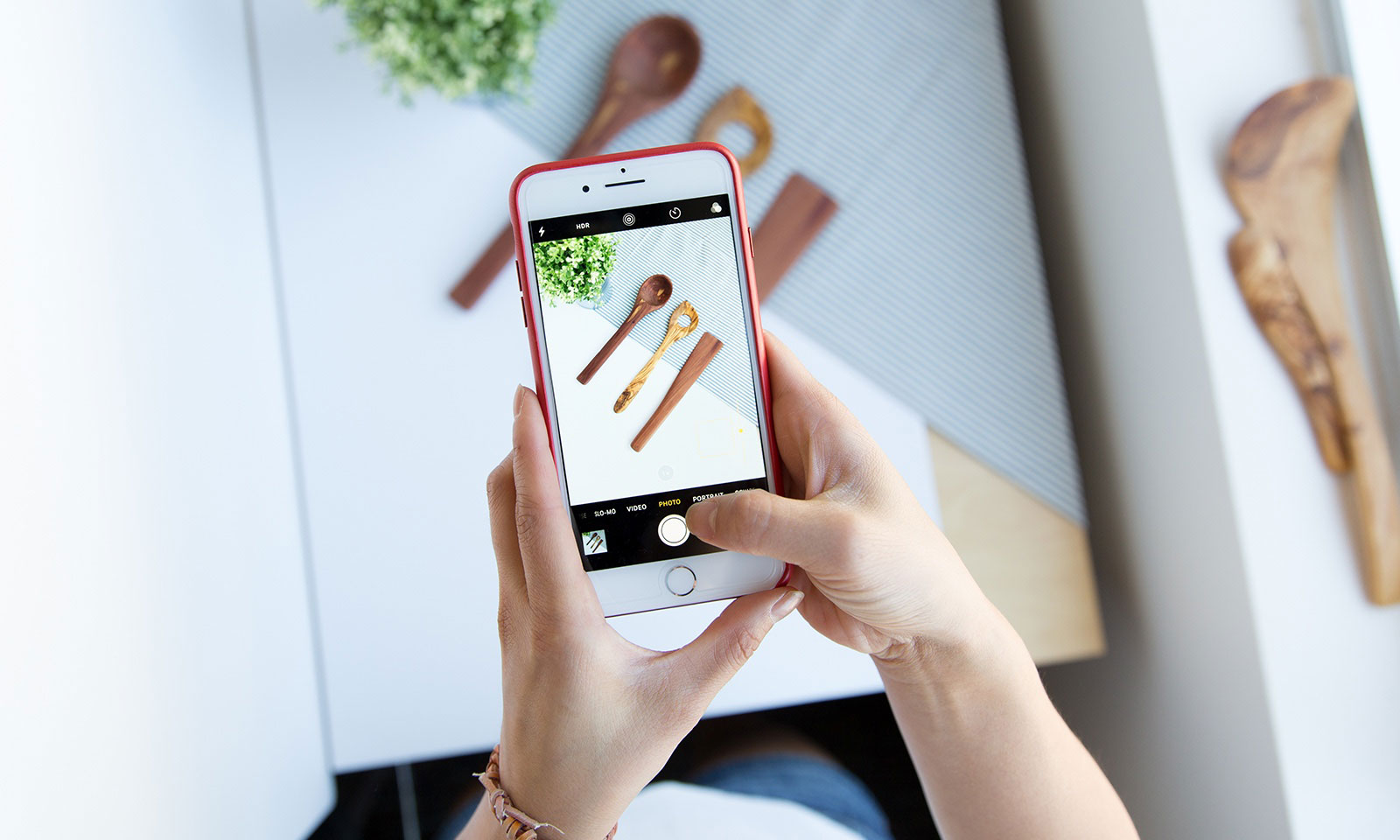 When setting up your ecommerce store, it's important to remember that good photographs are crucial for sales. However, fancy-looking photography doesn't have to break the bank! Nowadays we have smartphones with cameras that can capture photos up to 12 megapixels. (For non-camera nerds: that's a lot!) This new technology in our pocket is perfect for capturing product images. Read on to learn about the simplest setup for product photography, and how to edit photos with Apple's tools.
Materials you'll need:
1. Smart Phone
2. Foam Core 24x36
3. White Poster Board 24x36 or larger
4. Table
5. Window
6. Tape (Optional)
How to set up your tabletop photography studio: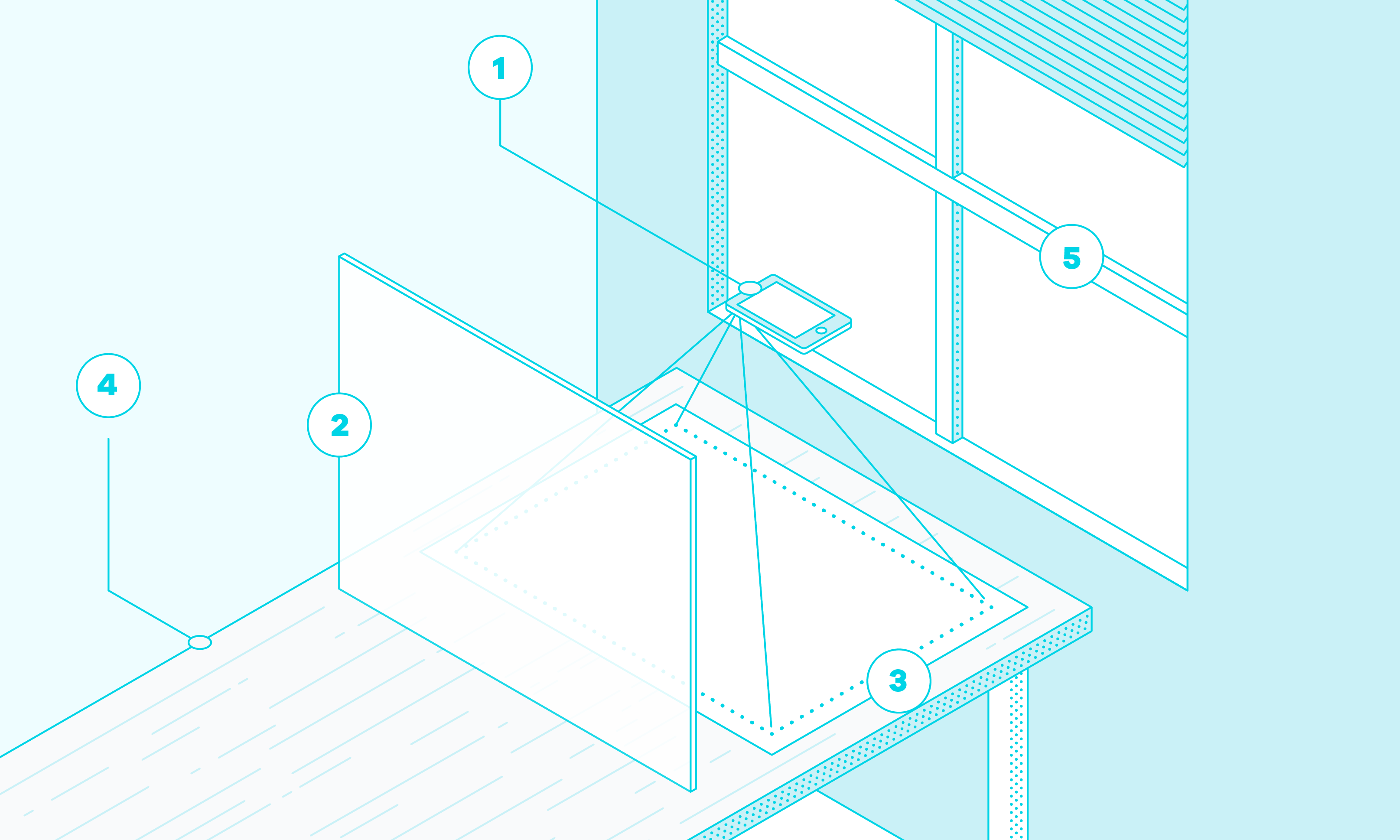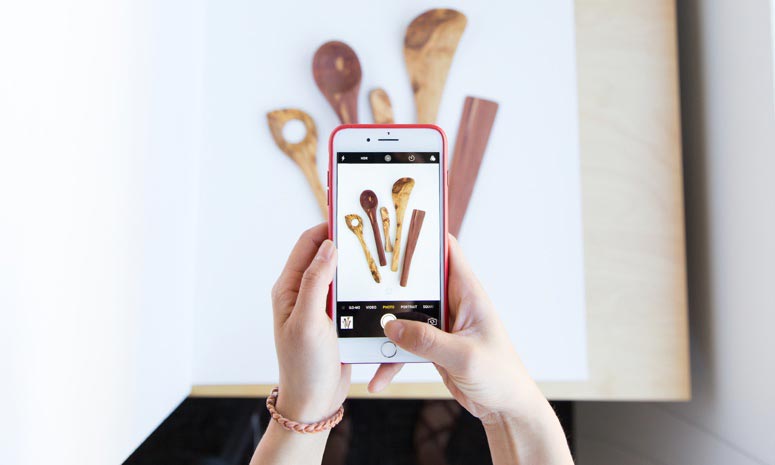 Tip:
When you're looking at your product through your smartphone you can tap around to have the camera focus and adjust the brightness of the image.
Basic Editing Techniques
Now that we have a few photos to work with let's edit our favorite selection.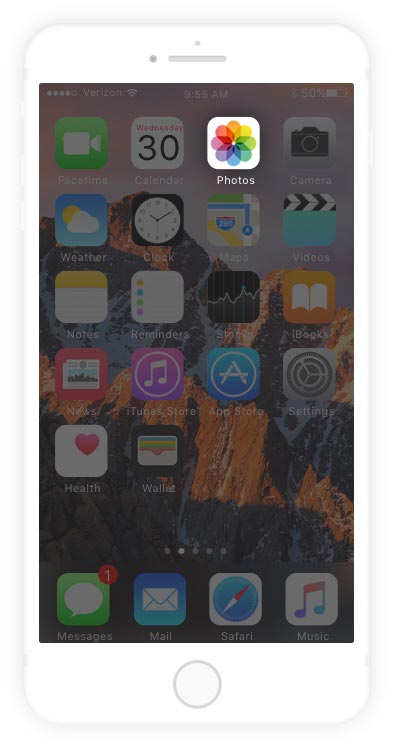 Step 1
Open your "Photos" App.
Step 2
Select the photo you want to edit and select the "edit" icon.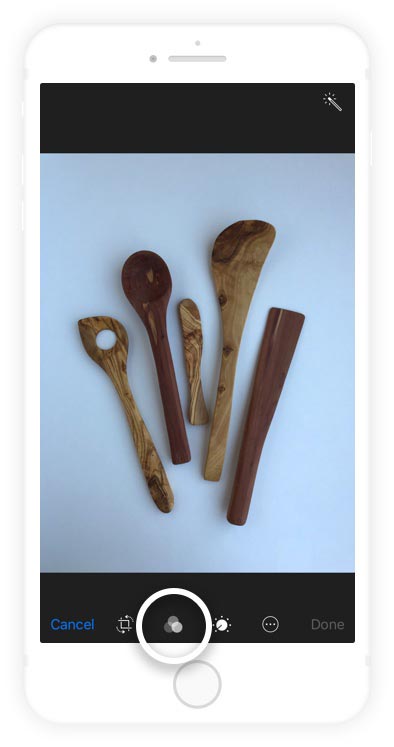 Step 3
Select the Photo Filters.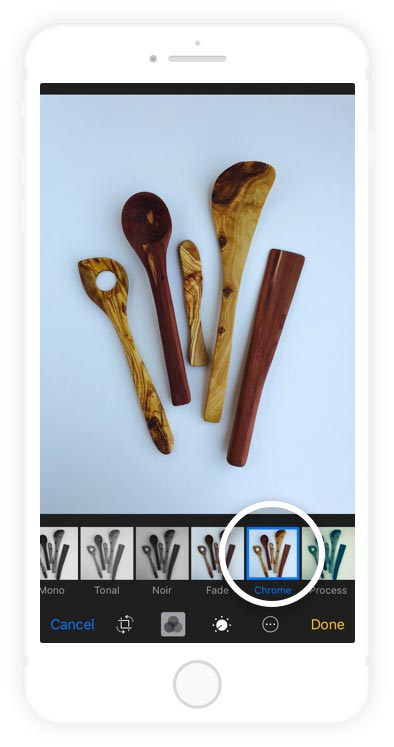 Step 4
For this particular photo, the "Chrome" filter was best option to show more detail of the wood grain.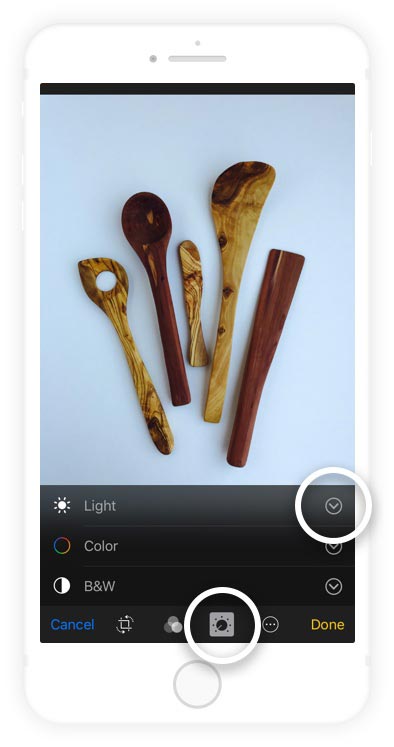 Step 5
After applying this filter the photo looks a little dark. To adjust the brightness, you can go into the slider controls and select the "Light" arrow.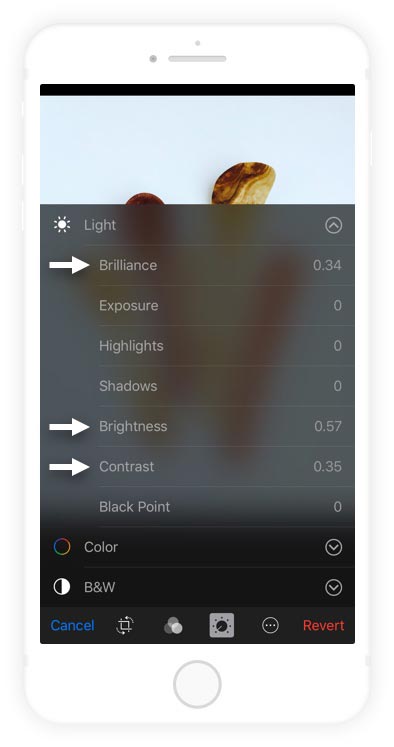 Step 6
Once you're in the "Light" editing area you can increase the Brilliance, Brightness and Contrast of the photo. I was pretty happy with the results!
Original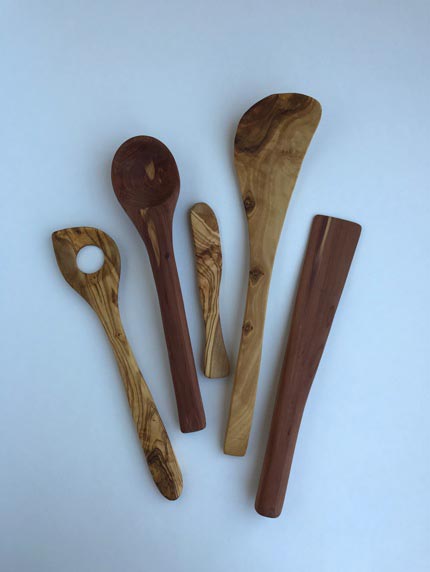 Edited
The results are pretty great, considering the fact that we used a simple tabletop and the basic photo editing tools on the iPhone!