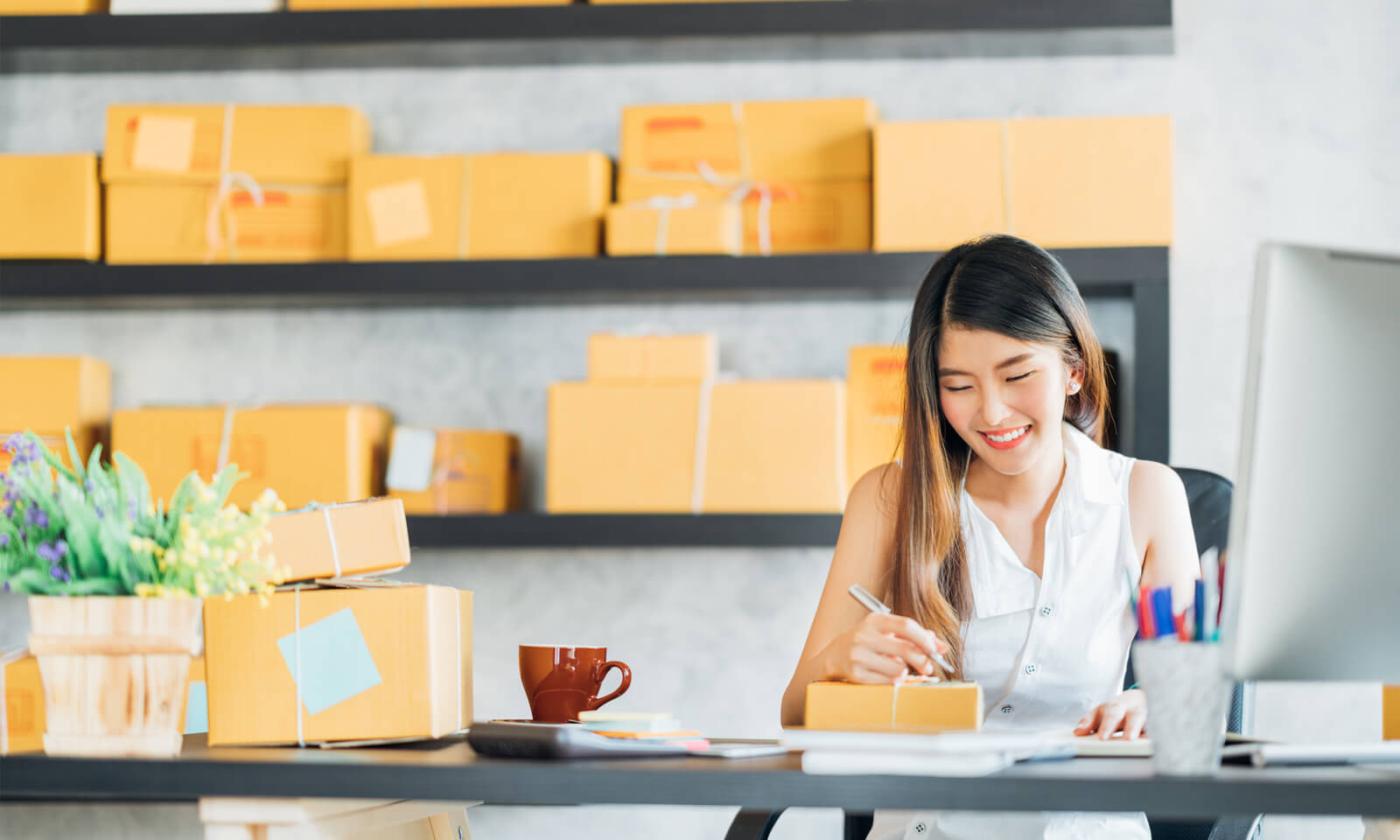 It's always a good time to pursue your biggest goals and resolutions. If you are a budding entrepreneur, statring your very first ecommerce store is probably at the top of your to-do list. To help you get started off right, here are a few things to keep in mind when starting your new online business.
Keep Your Options Open
Before you choose an ecommerce platform, it's a good idea to shop around. Think of it as shopping for a brand new car. In the same way that it's important to take plenty of test rides, it's also a good practice to try multiple free platform trials to compare different features on different platforms. Once you find a solution that you like, you can begin building your business.
Set Up and Test Your Store
After you have selected your software and set up your store, it's important to make sure that your pages are running smoothly and the user experience is set up for new customers. Here are a few items to review:
Your landing page: Verify that your store's landing page, the first page visitors see, is working as intended and your customers know how to navigate through your store. Check this page a few times a week to confirm that your customers are getting the desired experience.
Cart functionality: In order to purchase items, your customers must be able to add products to their cart, and the best way to ensure this is to test the process. Practice adding products to your store's cart and confirm that the product price and options (if you have them) are adding correctly. The last thing you want is to launch your store and discover that your customers are unable to add and purchase the items they want!
Payment capture: It's imperative to confirm that your checkout page and gateway are working as intended. The best way to do this is to place a test order on your storefront. Add a product to the cart, enter your billing and shipping information, select a shipping option and choose a payment method. This may require you to use a real credit card to verify that the transaction goes through your gateway and bank account with no issues. Once you place the order, check with your Gateway and bank that the money has been processed successfully.
Promote, Promote, Promote!
Marketing is one of the most important parts of creating a successful online store. If you think about it, marketing is everywhere, from online videos and billboards to social media and radio ads. There are plenty of cost-effective and free marketing tools available to your new business.
Social media offers one of the best ways to promote your new store for free. Platforms like Facebook, Twitter and Instagram are staples for all online businesses, and allow you to target your followers through organic or paid posts.
Search Engine Optimization is another highly effective, but more challenging marketing tool. When people talk about showing up on Google and Bing searches, they are discussing effective SEO. The ins and outs of SEO can be difficult to navigate, so make sure to do plenty of research before diving into this marketing tool on your own or consider hiring a team of professionals to tackle this area for you.
Finally, Pay-Per-Click marketing and shopping feeds offer cost-effective and fast ways to drive traffic and revenue to your online business. These can be especially effective for new businesses wanting an initial boost of site traffic and sales.
Embrace Your Mistakes
As you embark on the journey of starting a new business, it's important to remember that you will make mistakes. Of course, no one likes this part, but it's essential to helping you learn and succeed.
Understanding your mistakes will teach you how to avoid a similar situation in the future and yield better results. You may not see instant sales or success when selling online, but so long as you continue to learn, you will see improvements to yourself and your business!
Always Be Learning
You may enter the ecommerce world without knowing anything about the industry, running a business, pricing products and so on. But, because you are passionate and willing to learn, you will definitely pick up essential skills along your journey.
Some of these skills will come from the every day operations, such as adding products, taking photos, or writing for your site. Others, like running analytics on your site, learning HTML and CSS coding and creating social campaigns may take a bit of additional training. Regardless of your approach, don't panic if you don't know about a new area. Take a deep breath and start learning! Your business will reward you.
Congratulations! You're ready to start your ecommerce journey. Learning how to run an online store may require an hour or two of extra work each day. But by working hard and keeping up with ecommerce and online marketing trends, you can expect great results. As always, we are here to help you every step of the way – don't hesistate to reach out to our team for any questions about Volusion!