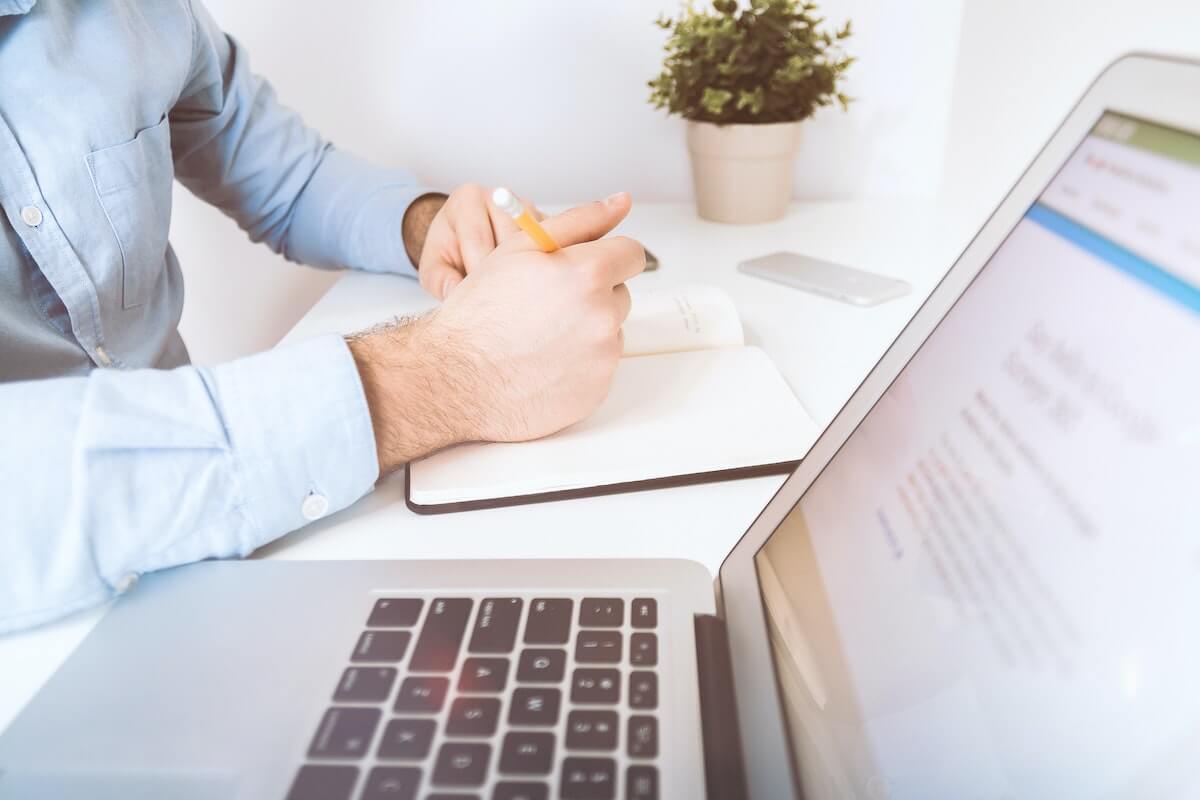 Positioned right between the broadest and most specific pages on your site, category pages have the potential to attract keyword searches that hit the elusive middle ground of SEO: not so broad that they can't compete, and not so specific that they only get a handful of searches per month. And yet, many ecommerce merchants don't take advantage of this valuable real estate because it can be hard to decide what kind of content serves category pages best.
Category pages occupy an unusual position in an ecommerce site's hierarchy, leaving many ecommerce store owners wondering if people even read the category page content. Rest assured that if your content is useful, your customers will appreciate it. Below, we'll take you through everything you need to know about getting the most SEO value out of your category page content: what to write, where to add content, and more.
The Benefits of Adding SEO Content to Category Pages
Without unique content, your category page doesn't have a lot to offer to Google; it's just a list of links to other products. Accordingly, a category page without content is unlikely to outrank one with useful, unique content. This, in turn, can leave a gap in your keyword strategy. If you sell pet supplies, your homepage content will naturally attract searches related to pet supplies, and the product page for a specific retractable dog leash will attract searches related to the exact product keyword. But what page gets served to people making searches related to the broader category of "dog leash?" That's where your category page content comes in.
Of course, on-site copy should be primarily written for your customers. Never make the mistake of writing this copy just for search engines; it has the potential to be so much more. Plus, useless content doesn't have any SEO benefit anyway.
That leads us to the second benefit of category page content: as long as you focus on providing genuinely useful information, your content can help usher visitors through your conversion funnel. At the same time, it can introduce your brand voice and incentivize shopping with you, which is great for new visitors who found the page through Google.
Where To Add Category Page Content
Many ecommerce platforms, including Volusion, give you a choice on the back end—above the fold or at the bottom of your page. (If you're custom coding your page, however, then the world is your oyster). This leads to a common question in the ecommerce world: is it better to put category page content at the top of the page, or at the bottom?
Both locations have their pros and cons. Many people opt for the bottom of the page so they can keep their content "out of the way." It's true that too much content above the product listings can push the products down below the fold, distracting shoppers and lowering conversion rates. However, Google is smart enough to understand when site managers are deprioritizing or "hiding away" their content at the bottom of the page. Putting all of your content below your product listings won't be as helpful for SEO purposes, and you'll also miss an opportunity to provide extra value to your visitors.
First and foremost, do what's best for your own website and audience. If your design isn't as attractive or enticing with the content at the top, add it below your products or greet your visitors with a couple of sentences above, followed by additional content below. All things being equal, we'd recommend having at least some content above your products so you can situate customers in their journey and entice them to browse.
Don't worry too much about whether your content is pushing products below the fold, as the concept of "above/below the fold" has been plagued by misinformation for at least a decade now. Customers can and do scroll to view or read more, and as long as your site loads quickly, you should almost never have to worry about a customer bouncing because they didn't see your products early enough. You do have to impress them with your site design enough to make them want to continue, but content and great design aren't mutually exclusive. It would take a lot of content to fatigue the user enough to make them leave before getting to the products (think paragraphs upon paragraphs, not a few hundred words).
Types of Content to Put on Category Pages
When it comes to category page content, the only rule is: usability first. What will be the most useful for your customers? What will sell the products? What answers common questions and anticipates common concerns? What is going to make the user drop everything and say, "This is the brand for me?" While there aren't any right or wrong answers to these questions, there are many choices that may be right or wrong for your business.
Useful content is not the same content that's duplicated across other category pages with minor changes. Avoid the copy-paste button like the plague, opting instead to start from the ground up with each category page. Think about the page's unique offerings and value propositions, and write for that page. For example:
Bad: Generic copy with dynamic insertion of the category name.
This is our [CATEGORY_NAME] category, where you can find [CATEGORY_TAGS] and other great [CATEGORY_NAME] products.
Example: This is our Car Stereo category, where you can find car Pioneer, JVC, Sony, Alpine and other great Car Stereo products.
Better: Custom-written SEO copy for each category.
Acme Electronics offers great deals on car stereos from all the best brands: Pioneer, JVC, Sony, Alpine, and more.
Best: Custom-written copy that helps the visitor make a purchase.
Acme Electronics carries an enormous variety of car stereos, ranging from entry-level options under $100 (e.g. Axxera, Clarion, Lightning Audio) to top-of-the-line models from JVC, Kenwood, and Pioneer. Whether you're looking for GPS navigation, touch screens, bluetooth, satellite radio, or another popular feature for your car stereo, we'll help you find it.
Not sure what you're looking for? We understand that, too! Check out our car stereo buying guide or contact customer support if you need help finding the features and installation kits that match your needs and budget. And rest easy knowing that if the option you choose doesn't turn out to be exactly what you were looking for, we offer a 100% money-back guarantee.
A Few Additional Tips
If you're interested in mastering category page content like a pro, keep the following tips in mind, too:
Try not to hard-code links to products; link to categories instead. Hard-coded links need to be updated by hand when something changes, which creates a real risk when you link to products, which tend to come and go. If you do end up with some dead product links on your hands, redirect them to their closest category-level page.
Use named-anchor links to jump between content areas. This is especially useful if you have a lot of copy below your products or you're referencing articles, product specifications, or guides.
Consider where the user is in their journey and write for that stage of the buying cycle. Searchers who land on category pages tend to be at an earlier stage in the buying cycle, so they may still be deciding which product to buy or even comparing their options across different sites. The goal of your content is to sell the customer on your business.
Use category-level videos in the Secondary Description area. A product-specific demo video is great for a product page. On a category page, though, you'll want a video that highlights several different products or compares options and features. Adding this information below the products is ideal because it allows users to access the video if they choose without pushing it on them at the top.
This may look overwhelming, but you can spare yourself from a cycle of overthinking by remembering to make your content useful. If you were a customer, what would you want to read? What would make it impossible to choose an alternative? Deliver the experience that you'd want to have, and you'll be well on your way to winning over customers and search engines alike.