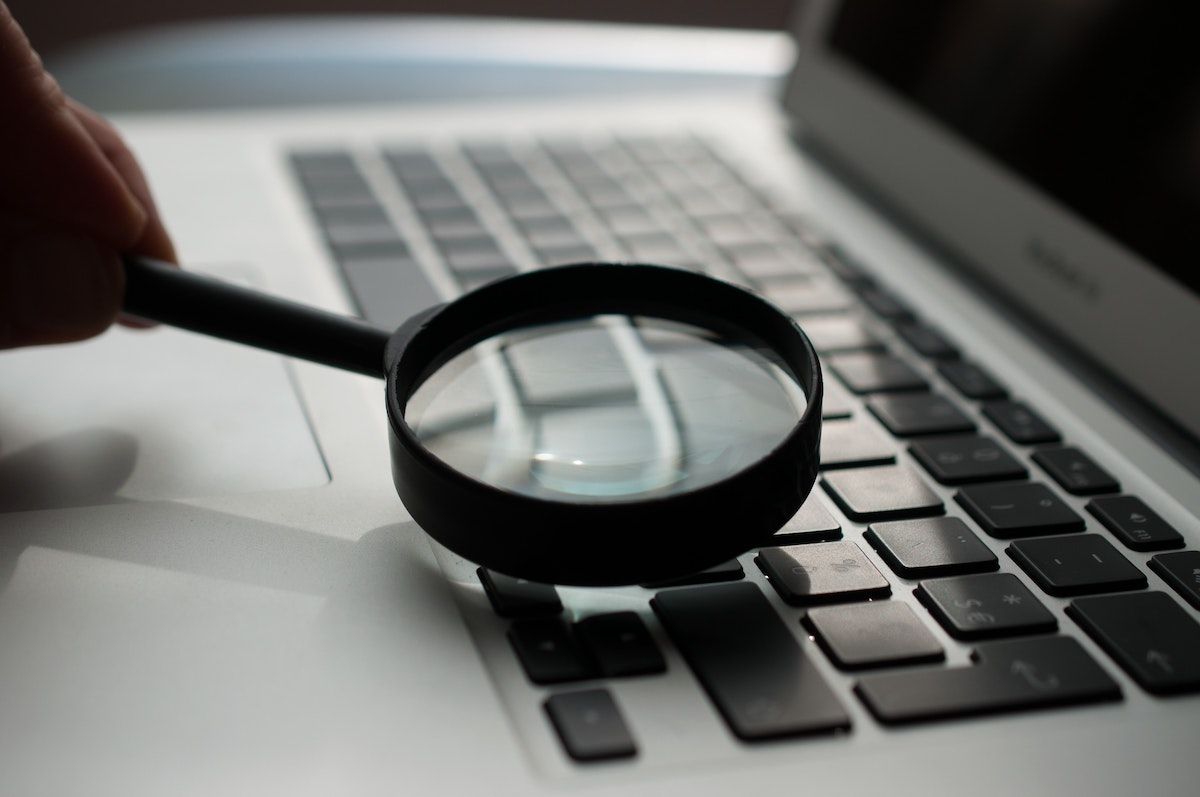 When it's time to decide where to spend your marketing budget, understanding the state of your store's on-site SEO is critical. But professional SEO audits are both technical and time-intensive, with many of them taking up to 40 hours or more. What if you just need a basic awareness of your site's organic strengths and weaknesses so you can make better decisions about the strategies to adopt next?
Enter the "SEO audit lite:" all the decision-making power of a regular SEO audit with none of the time-absorbing digging. This 10-step audit will help you form a baseline understanding of your site's usability, content, crawlability, and appearance in the search results. From there, you can begin to prioritize the strategies needed to define your high-priority keywords and help your site rank for them. Best of all, you'll be able to put your site right where it needs to be: in front of shoppers who need exactly what you sell.
Before You Begin…
...Make sure Google Analytics and Search Console are connected to your site and running properly. If you've had these running well before you started your SEO audit, you're in an ideal place—these tools provide their best insights when there's plenty of historical data. If you're just getting around to installing these tools now, don't worry—they'll still help you with your audit, and it's a meaningful way to take charge of your data moving forward.
1. Check For Your "Tickets to Ride"
You can consider a few critical elements your "Ticket to Ride" factors: having them won't necessarily boost your SEO, but not having them will keep you off the map completely. These are the first things to check for in an SEO audit; without them, none of your other SEO efforts will make much of a dent.
The easiest way to check for critical crawling components is to run a crawl using a tool like Screaming Frog (if your site is on the smaller end, you get away with the free version). Using this or your preferred crawling tool, check for the following tickets to ride:
HTTPS: Google strongly favors secure HTTPS-hosted websites over their HTTP counterparts. In fact, ecommerce sites will have a difficult time ranking at all if they don't use HTTPS. This makes perfect sense when you think about it; would you want to give your credit card information to an unencrypted website? Fortunately, most platforms (including Volusion) make using HTTPS simple. Just purchase your SSL certificate, open your config variables, and search for "URL." Then, add an s to your Full Store URL if it doesn't already include it.
Crawling and Indexing: Your Screaming Frog crawl will show you a list of pages that can't be crawled because they're blocked by a noindex tag. Take a look at the list and make sure every blocked page is one you actually want hidden from the search engines. You certainly don't want transactional pages or sensitive information to rank in search, so many pages will be blocked for a good reason. But sometimes a rogue mistake can add noindex tags to pages you actually want people to find. Once you're done with that, go to www.yoursite.com/robots.txt and make sure you don't have pages blocked in your robots.txt file that should be crawled.
Mobile responsiveness check: Google heavily favors sites that render well and function properly on mobile devices. Run a free mobile-friendly test to make sure your site has a clean bill of health. If there are errors, the test will tell you how to fix them.
2. Test Your Site Speed
A website's loading/rendering time is an increasingly critical metric Google uses to gauge the usability of the website. Three great places to check your site speed are Google's Page Speed Insights, Pingdom, and GTMetrix. Pingdom and GTMetrix are better tools, but it's never a bad idea to get your recommendations straight from the source with Google's tool.
For any of the above three testing platforms, you'll be given a score on desktop and mobile along with site-specific tips for improving your score. You can take that list of recommendations and hand it off to a developer, or you can make the easier adjustments yourself. Image compression, which you can do yourself, typically has a huge impact on site speed.
3. Learn About Your Keyword Landscape
First, use Search Console or a paid SEO tool like Ahrefs to find the keywords your site is currently ranking for. This is an important way to understand not just how competitive your site is in the SERPs, but also how Google "understands" the content on your website. Worry less about the individual keyword here and more about the general "categories" those keywords point to. If you're not pulling in keyword traffic for a particular high-level topic and that surprises you, optimizing for that type of keyword will become an important part of your strategy.
Performing keyword research and planning your content, link building, and social strategies will all require you to know what your competitors are up to so you can benchmark your strategy relative to your closest competition. You can either do your competitor research all at once before your audit begins or work it into your audit as the need arises. Here we see your first instance of this need arising: understanding the keywords your competitor ranks for will help you spot weaknesses and opportunities your keyword strategy can target. We like to use SpyFu for competitor research, but any paid SEO tool that explores keywords and content—like Ahrefs—will also work.
Now that you know your keywords and can see how they stack up against the competition, assess the following:
Are they relevant?
Are they competitive?
Do a lot of people search for that keyword?
Search for your keyword on Google Trends—is it trending up or down over time?
Your observations here will directly inform your keyword strategy when it's time to put one together.
4. Assess Your Search Appearance
Getting your website ranked in the SERPs doesn't mean your job is done—you actually have to get people to click through. Check on the factors that influence your site's appearance and clickthrough rate in the SERPs:
Schema Markup: Schema markup helps your website display extra information (reviews, internal sitelinks, and more) directly in the SERPs. While there are hundreds of different markup types you can use, aiming for all of them isn't the right idea—it will actually get you flagged for spamminess. Instead, pick the markup types that make sense for your vertical. You can also Google individual keywords you're targeting to see if your top SERP competitors use markup. If they do, use the same type of markup the competition is using.
Title Tags and Meta Descriptions: It's important to remember that your title tags and meta descriptions aren't just about getting keywords ranked (in fact, Google doesn't even consider meta description keywords a direct ranking factor)—they're also your chance to reel in the user. Your title tag is a critical place for keywords, but it's just as critical to make sure you have a title tag that actively reflects the page and captures the user's attention. Make sure your meta descriptions do the same, and consider adding a call to action with an incentive to your last sentence.
Check Your Competitors: Do your competitors use schema markup? Are they included in answer boxes? Do they rank on vertical search engines like Google Images, Google Shopping, and comparison engines? How much SERP real estate do they take up—just the organic results, or ads too? Aim to be visible in all the same ways as your competition.
5. Run Additional Checks On Your Metadata
In step four, we mostly focused on the quality of your meta titles and descriptions. That's priority #1, but quantity matters too. After all, you want to give every indexed page on your website the best possible shot at ranking, not just a few.
You can use Screaming Frog, a paid SEO tool, or even Search Console to find:
Duplicate titles/descriptions
Missing titles/descriptions
Titles/descriptions that are too short
Titles/descriptions that are too long
Whether H1s are properly used on every page
6. Take A Deep Dive Into Your Content
Now let's take a look at your content.
First, run a crawl to check for duplicate content. If anything comes up, the fix will either be manual in nature (rewriting duplicate pages so they're unique) or technical in nature (adding canonical or other tags to indicate page relationships, or correcting any glitches that are causing the problem).
Next, use Google Analytics or a paid SEO tool to explore your top pages and content. Note any surprises, like high-priority pages that aren't in your top results. Then look at the blog posts or informational content that ranks—you may want to lean into that subject matter in the future.
Analyze your competitor content. We like to use Ahrefs for this. Note any weaknesses and opportunities.
Audit your content for quality and usefulness. Use a crawling tool to find instances of thin content by setting the parameters to <150 words. You can also manually assess the usefulness and quality of your content. Work updates and improvements into your content strategy.
7. Assess Your Backlink Profile
You can use Search Console to see your own site's inbound links, or a paid SEO tool like Ahrefs to get more information about how your site accrues or loses links over time. Either way, you'll need a paid tool to check out your competitors' backlinks. Knowing the latter will give you some benchmarks, and it can often point you to low-hanging-fruit linking opportunities by showing you which sites are interested in your subject matter.
Once you check for inbound links, check for problems like broken links. Then run a check on your internal links.
8. Track Your Brand Mentions and Reputation
Google's party line is that it doesn't consider links from social media a ranking factor. However, it does pay attention to "brand mentions," which often amounts to the same thing. For Google, it's a positive sign to see lots of people talking about a brand without linking to it because that signals true word-of-mouth buzz.
Use a social media listening tool to track your brand mentions and the sentiment behind them. As you go, address anything that needs a response.
Then assess your reputation overall. How many reviews do you have, and how positive is the sentiment? Do you have any bad press? Are there any brand-related keyword searches that yield unsavory results? Is there one particular bad review that won't stop following you around? If yes, you'll be building some reputation management into your strategy. If no, you're not out of the woods until you can dominate the search results and control the narrative surrounding your brand.
9. Get Subjective
Your objective data pulls are done! As a final step, take a look at your site as subjectively as you can (we know it's hard) to spot additional improvements that may be needed. Questions you can ask include:
Does your site look current and up to date?
Is its design in step with the competition?
Is it easy to navigate and use?
Is your content compelling and informative?
Does your brand express a clear identity?
Would you shop here?
If you're having a hard time getting subjective about your own site, solicit feedback from other users.
10. Putting It All Together: Your Strategy
At this point, your audit is technically done; however, most audits include a final step so you can prioritize your findings, organize them into recommendations, and build out your SEO strategy. Otherwise, you just have an audit without a useful plan of action.
Build out your SEO strategy on a timeline you can work with, prioritizing your most important findings first. In a very general sense, with plenty of exceptions, your priorities will take this order:
Critical technical issues and other technical fundamentals
Keyword research, metadata updates and content, and Schema markup for your highest-priority pages (home page, top-level categories, priority products, etc.)
Content strategy and production—ongoing after the first 2 steps
Link building—ongoing after the first two steps
Keyword research, metadata updates and content, and Schema markup for lower-priority pages
The bells and whistles: lower-priority improvements in content, appearance, and functionality
There you have it: your hassle-free SEO audit that sets up the ingredients for a solid strategy moving forward. Using these steps, you are sure to see positive results in your organic rankings.