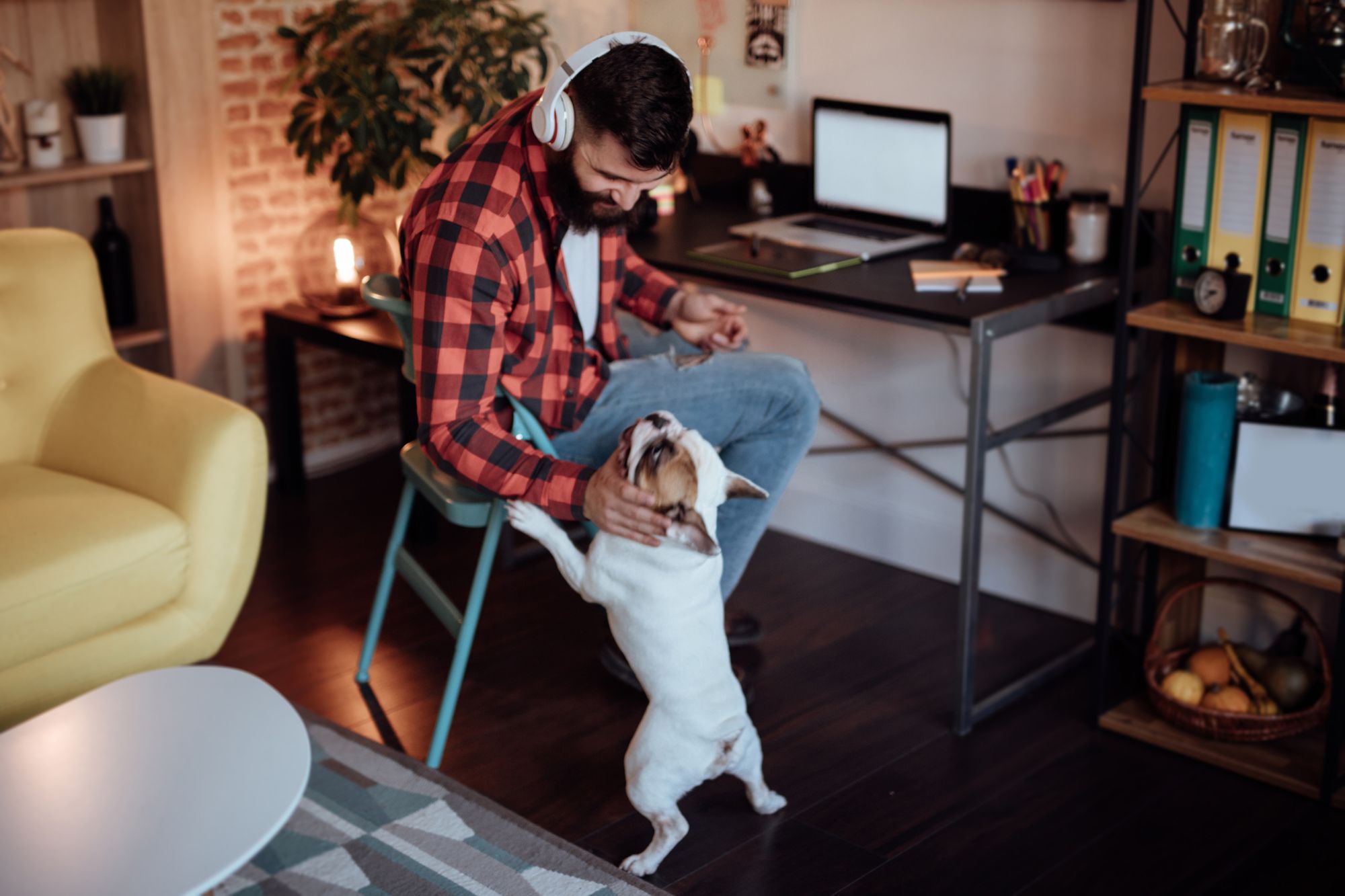 Hiring new employees to help your small business grow is always a tough task. Hiring a remote team for your business can be even tougher.
Building a remote team isn't as easy as hiring for an in-person team and asking them to work from home—you'll have to consider specific skill sets and personality traits, and adjust your own expectations. You'll also need to make key investments to maximize your remote team's potential.
However, a remote team also has its benefits, especially for online-only business models. If you're comfortable asking your customers to trust you to get the job done digitally, you should be able to do the same with your employees.
Here's the five-step process for hiring an excellent remote team for your ecommerce business.
Understand the benefits (and drawbacks) of a remote team
First, if you run an ecommerce business, you may already be comfortable with managing a team of people not in the same room as you.
But in case you aren't, the facts support the benefits of a remote team. More and more people want to work remotely as a way to help find work-life balance and avoid stressful commutes. Hiring remotely means you can broaden your pool of applicants to anybody worldwide (within reason). Your business will become a more attractive destination for qualified candidates as well.
The benefits don't stop at the hiring process. A recent Stanford study showed that working remotely can be highly productive, lead to lower employee attrition, and save up to $2,000 per employee on the cost of office space.
One major drawback to remote work is that it can be isolating for employees. You'll need to reinvest the money saved on overhead in things like communication tools, in-person work retreats, and paying for the use of co-working spaces in respective cities. The benefits of these investments, however, are plain to see—the happier people are, the more productive they are as well.
Create well-defined roles for your remote employees
If you are a sole proprietor looking to hire your first employee or the head of a small team looking to expand the business, you need to identify where remote workers can be most easily integrated into your workflow. It's also important to clearly communicate expectations and responsibilities to your new employee. This is where a well-defined job description will be invaluable.
Of course, your remote employee's role will depend in large part on your business model, product or service, and goals. Your hiring needs will be different if you run a SaaS company instead of a retail business. That said, there are a few areas where remote workers can be most helpful right away:
Customer service
Store/inventory management
Graphic design
Some of these positions may be best filled by freelancers on an as-needed basis at first. If you've identified these areas as needing full-time employees to manage them, scale slowly by hiring one at a time. When hiring many remote employees at once, it can be difficult to see whether each individual generates a return on your investment.
Find qualified remote candidates
Again, hiring employees who are a great fit for a remote team isn't the same as hiring someone to work in-office. There are a few important skills that you need to prize above all others, regardless of the position you want to fill:
Communication: By far the biggest challenge when managing remote workers is ensuring you can communicate with them effectively. Your remote employees must have excellent verbal and written communication skills so they can impart their needs, wants, and updates across any platform or medium.
Self-motivation: You won't be looking over your remote team's shoulders every minute of the day. In fact, doing so would partially defeat the purpose of having a remote team at all. Hire people who have a demonstrated history of self-starting and motivating, so you know they'll be their own biggest champion at 4 p.m. on a Thursday, when work is slow and the energy needed to get work done is low.
Tech savvy: Prize someone who is comfortable troubleshooting their webcam issue, or reading a few lines of errant code in case the blog goes down, over someone who claims that rigid skill set doesn't include tech savvy.
Once you have a sense of what kind of skills you're looking for and what roles you want to fill, use platforms like AngelList, WeWork Remotely, and LinkedIn to find qualified candidates. The first two will allow you to post job listings and field applications, while the latter is a great place to headhunt for people with the exact background you need.
Hire on a trial basis
You can, and should, hire a remote worker on a trial basis to start. Make this clear from the outset of the interview process: You will work with this person for a month to start, and if the situation is works for both sides, you can make the hire official.
When you hire someone to come work for you in-office, you assume a certain amount of responsibility. You are asking them to give up another job, commute a certain distance, and in some cases uproot their lives to come work for you.
But remote workers may not have to change a thing about their lives in order to work for you. And because hiring someone is such a monumental and expensive decision, you need to be sure they are the right fit before you commit. Use the flexibility that remote teams afford to your advantage and take your time in finalizing a hire (without stringing them along or making them feel replaceable).
Invest in communication and collaboration tools
You wouldn't hire an in-office employee for your ecommerce company and fail to provide them with a desk and computer. Likewise, you can't hire a remote worker and skimp out on giving them the tools they need to succeed. Having well-defined communications expectations (and an easy platform for communication) will save you hours of back-and-forth and tons of frustration.
Luckily, a variety of digital tools that foster communication and collaboration among remote teams are now available. Some of the more popular communication tools include Slack and Chanty, while collaborative tools like Trello, Basecamp, and Monday help teams stay organized and informed of every project, idea, and meeting.
There are a few more areas to be concerned about when building remote work environments for your team to be successful. One is security: protect your company's network when employees log in from public WiFi networks with VPN (virtual private network) services. Another is storage: use cloud-based storage services such as Google Docs and Dropbox to give all of your employees access to documents without sacrificing security. You'll also need a quality digital HR/payroll service that handles direct deposit, PTO tracking, and other payroll services with ease.
The biggest takeaway from this point: don't lean on free versions and trials when it comes to the tools that make your remote team effective. You'll lose all the benefits of the concept when you force your employees to concoct time-consuming workarounds and account for security breaches that shouldn't be a part of their job description.
Business is going digital, and your remote team is just one more example of that shift. The process for hiring a remote worker may be a bit more involved—between establishing a level of trust with your new remote employee and navigating an initial trial period—but the payoff can be enormous. Remote teams may increasingly be the model of the future, so get out ahead of the trend and start building yours today.  
Do you have a remote team that you manage? We'd love to hear your advice in the comments!