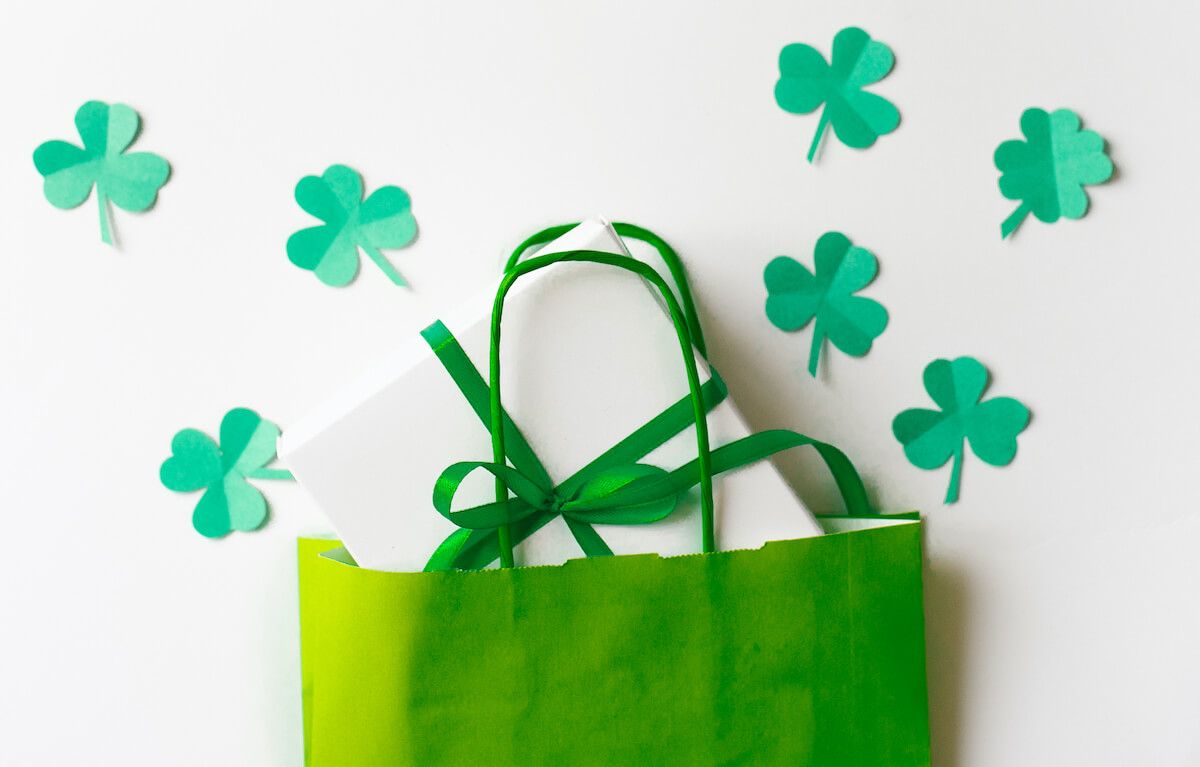 Major holidays like Christmas and Thanksgiving are popular times to promote products in the ecommerce world, and rightly so—they're widely acknowledged and easy to incorporate into marketing. However, the excitement and spending spirit surrounding each of these holidays only happens once a year. When the buzz dies down and there are months to go before the next big shopping event, what can you do to keep your customers excited?
One way businesses keep up the momentum from major holidays is by utilizing smaller, less-celebrated holidays to keep their brands and products in front of their customers. While some consumers are already excited about these holidays, they're not necessarily thinking about making purchases from your store at the same time. Below, we've curated a few creative ideas for marketing promotions that celebrate minor holidays and events while boosting sales.
1. Add Holiday Copy to Existing PPC Ads
If you're already running a PPC campaign, promotional copy can add flair to your ad text, making your ads stand out on search results pages. The benefits of adding holiday wording are numerous—not only will it help you achieve more clicks, but a higher click-through-rate means a higher quality score, which in turn means your ad could appear higher on the page. You may even see a decrease in cost per click. Plus, it only requires quick and simple updates.
Consider the two ads below, both of which are for the same company and product. The one on the left is a good ad, but it's also going to look very similar to all the other ads on the search results page. The ad on the right ties in the Spring Season in a celebratory manner with unique promotional text that will stand out from other car detailing ads on the page, driving visitors to this site over the competition.

2. Run a Sale/Offer with Clever Holiday Ties
Another option is to consider running a sale or offer specifically tailored to a minor holiday. Everyone loves saving money, so sales are a great way to attract customers and boost purchases during any sales slump. Rather than appearing as another business promotion lost in the fray, however, a minor holiday-related promotion will stand out in a memorable way, helping your business with brand recall.
Consider creative ways to tie the promotion into the holiday itself. For example, if you wanted to offer a discount on St. Patrick's Day on March 17, you could offer 17% off an entire order. Another great example would be tying your products themselves into the holiday. If you sell pet supplies, you could offer 20% off all fish supplies during Shark Week. Just make sure you don't offer something overly complicated—this will reduce the likelihood of redemption.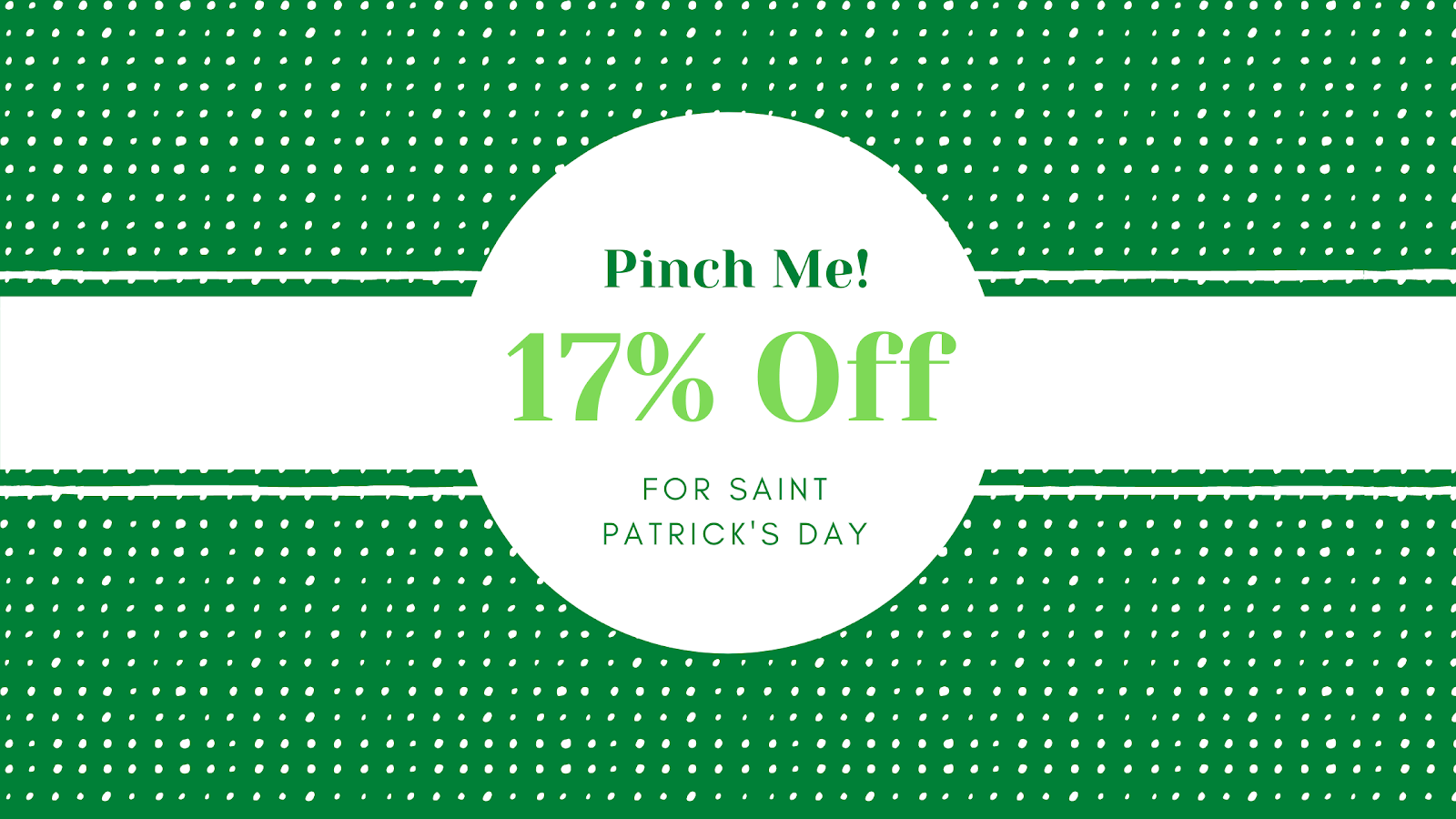 3. Hold Contests/Giveaways that Promote Your Brand
Everyone loves a sale, but what consumers love more than discounted goods are free goods. Incorporating free products or giveaways into your minor holiday strategy—whether through entering a contest or simply by submitting an order—is a guaranteed way to drum up interest in your business and drive sales.
Campaigns that involve some creativity on the customer's side are a great way to generate even more excitement—for instance, asking customers to submit Olympics-themed videos using your products for a chance to win "Gold," "Silver," and "Bronze"-level gift baskets. It's also a fun way to source valuable user-generated content. On the other hand, you can still offer low-stakes/low-effort freebies—such as offering a free chocolate bar with all orders on World Chocolate Day (July 7)—to raise purchase enthusiasm.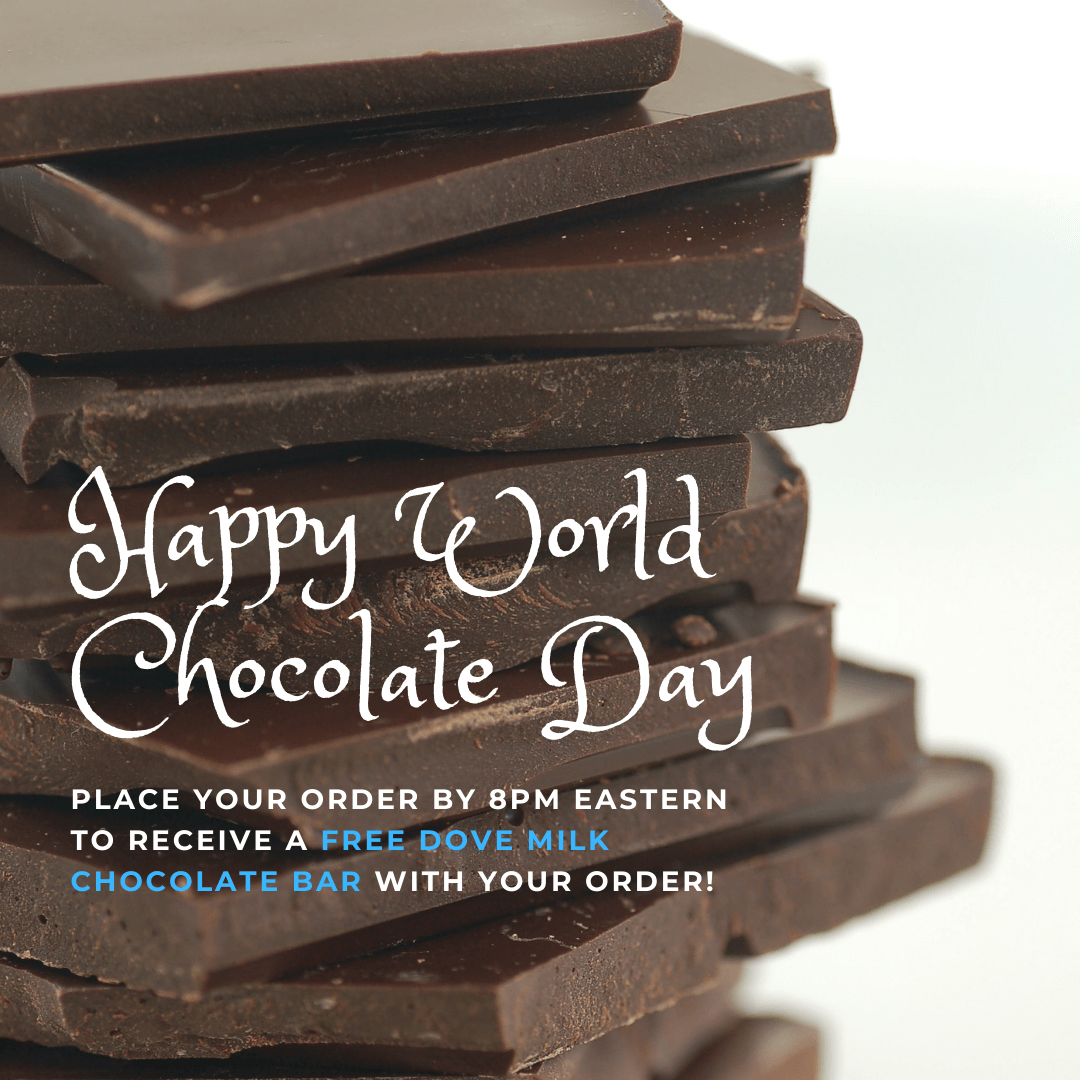 4. Create Gift/Holiday-Related Category Pages
Since SEO is a long-term process, it's a good idea to take time to think through holidays you might be able to capitalize on that your competitors may not be thinking about. For holidays that fit perfectly with your niche, you might consider creating a specific category page with pertinent copy to take advantage of keywords that may have very low competition. This will benefit your user experience as well by giving shoppers a curated list of everything they might be interested in purchasing around a specific holiday.
For example, if your business sells barware, you may consider putting together a category page for Oktoberfest gear to get shoppers excited about your beer steins and mugs. In the example below, Uncommon Goods has created a category page specifically for Mother's Day gifts so that customers can easily locate products that may be of interest to mother figures in their lives.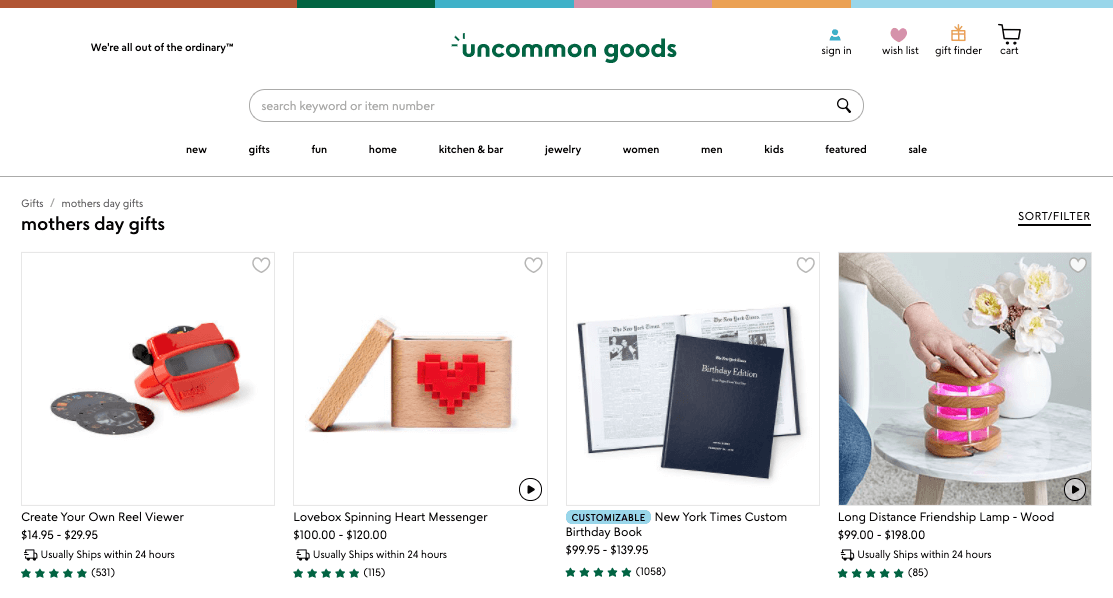 5. Incorporate Charitable Giving Into the Holiday
Another great way to promote your business during minor holidays is to set up a way to donate to a charity that ties into the holiday—or your business—in some way. In addition to doing some good for the world, a campaign like this paints your brand in a generous light, which can boost your reputation and provide positive word-of-mouth advertising for your business.
One upcoming minor holiday is Pi Day (3/14), celebrating the mathematical constant pi (3.14) and—because of the word similarities—pie. Businesses hoping to make a charitable event out of this minor holiday could donate a certain percent of sales made that day to a local food bank to fight hunger. In the example below, one business is harnessing the popularity of Earth Day by donating a portion of their sales to The National Parks Foundation.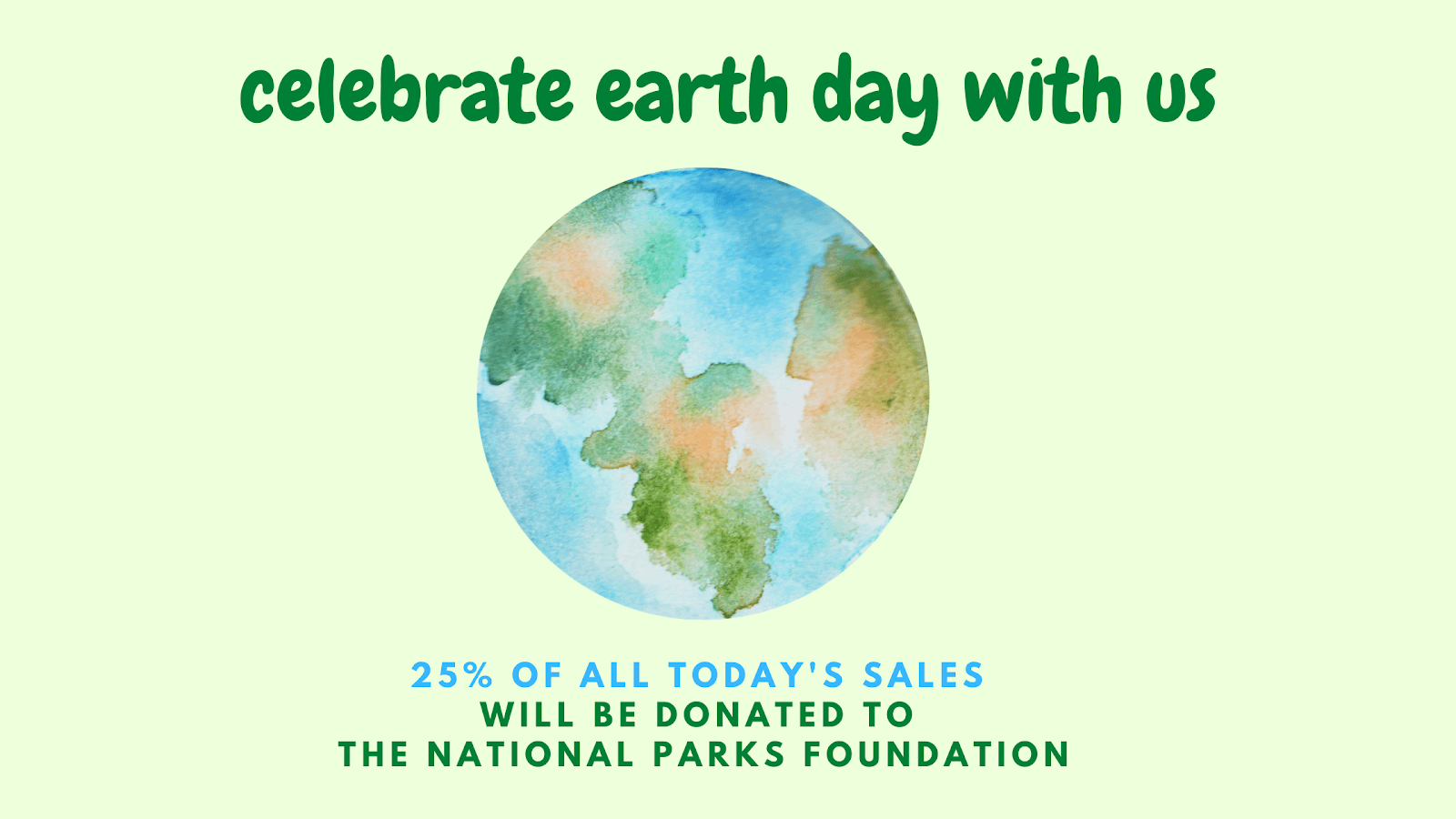 6. Post Holiday Content on Social Media the Day Of
A final tried-and-true method for promoting your business on minor holidays is to post simple holiday wishes or other holiday-related content on your social media accounts. While more of a brand recall tactic than a sales-related one, scheduling posts like this can still keep your business top-of-mind for consumers as they revel in holiday excitement. They are also relatively quick and easy to put together.
Engagement-related posts are the best way to generate interest on social media, whether through a poll or asking fans to post comments. In the example below, a pet care business asks their followers to post photos of their pets outside on Groundhog Day to see if they saw their shadows. However, you can always stick to a more simple greeting, like "Happy Mardi Gras from [your business]" with an associated image—just remember the more unique, the better.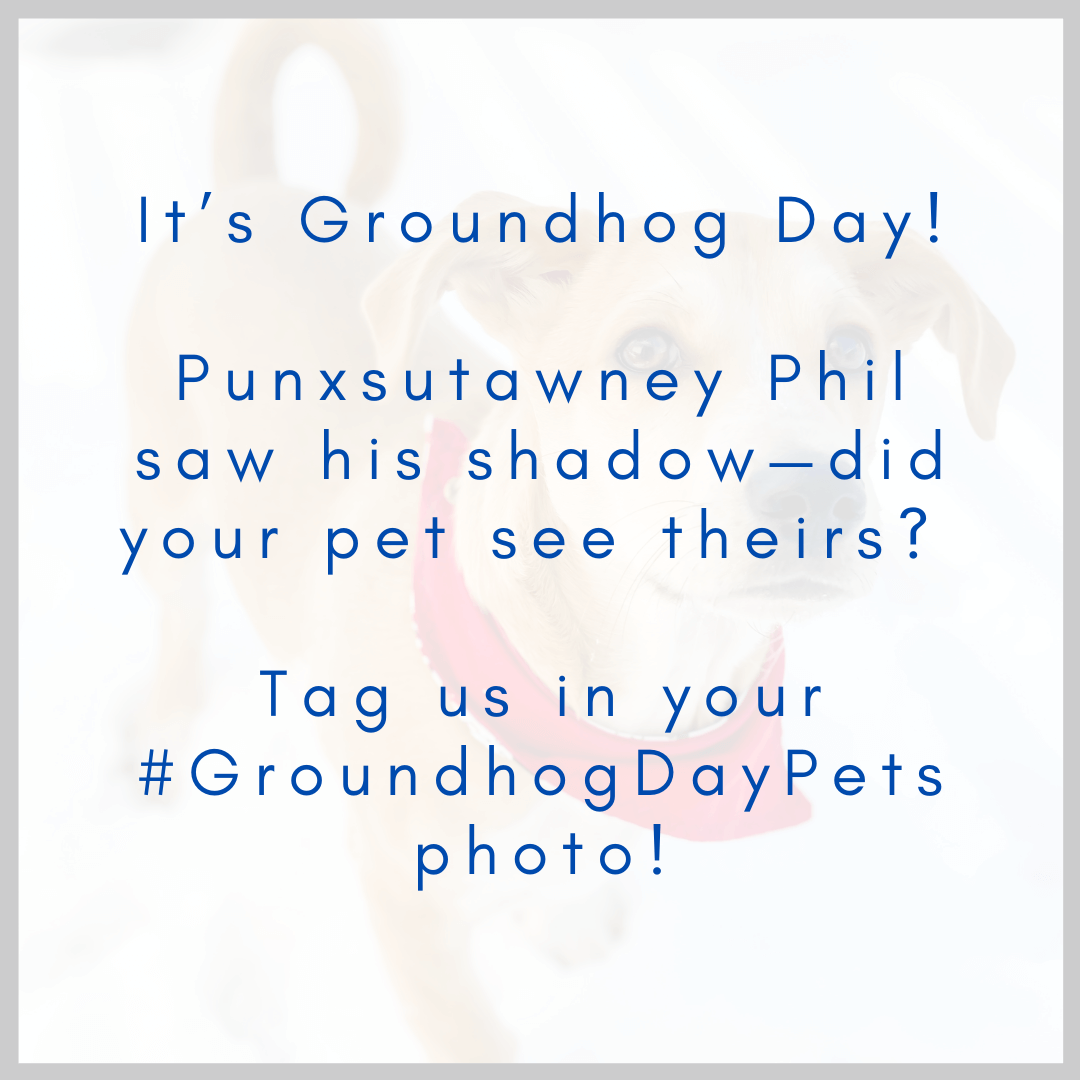 Additional Pointers
Keep in mind that holiday-related content is more memorable when you can find a way to relate it to your business specifically. If you sell soap but don't have any shapes or scents related to football, then promoting your business in conjunction with the Super Bowl may not be very fruitful unless you can get REALLY creative. Holiday content is even more memorable when it is unique—people are more likely to ignore simple holiday wishes from every business they see unless they are conveyed in a creative way.
Not sure what minor holidays to include in your strategy? Do a Google search for national holidays and pick whichever one(s) seems the most compelling to you. You can also search for local festivals, competitions, or bizarre holidays related to your product type. Know the date you started your online store? Try celebrating your business's birthday each year as well.
In Conclusion
It's important to look ahead and plan for any upcoming holidays that may be applicable to your brand. The easiest way to do so is to sit down at the beginning or end of each quarter and plan ahead for the upcoming few months. From there, you'll be able to see which holidays could help add a spike in sales for your business.