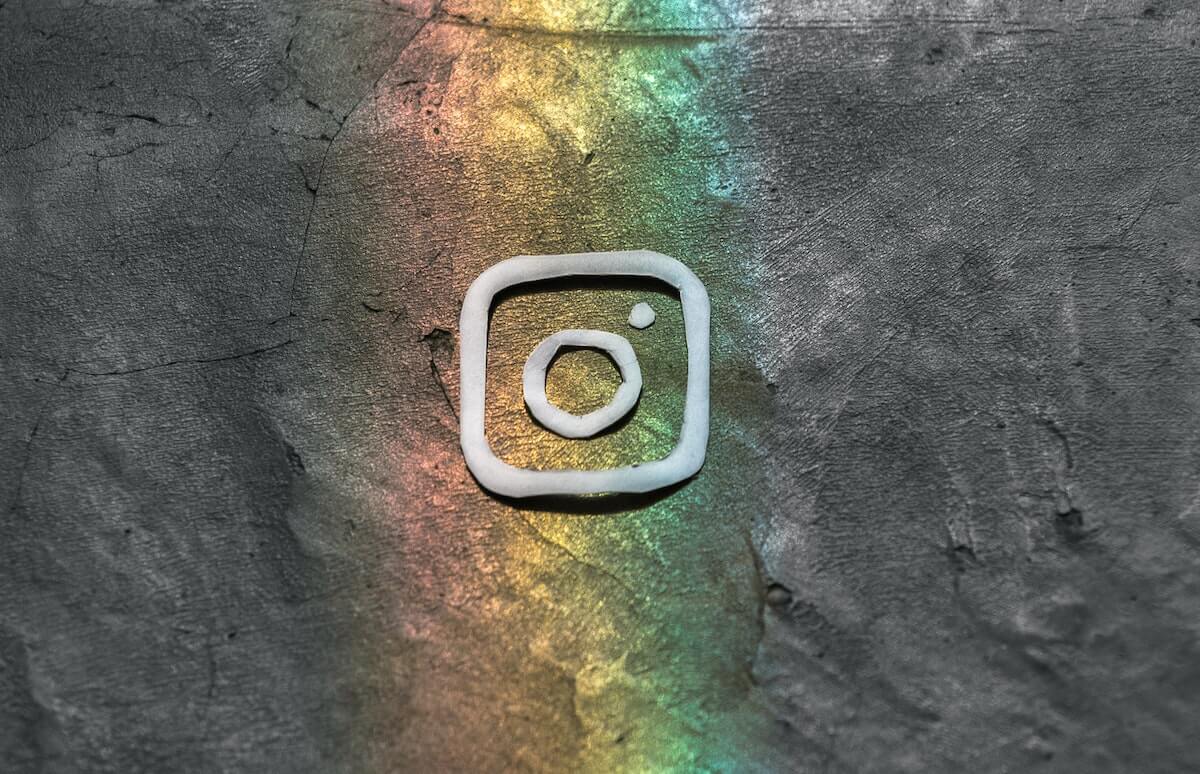 In 2019, Statista reported that the ecommerce market made $3.5 billion in total sales. Predictions and data estimate that the industry can hit about $4.2 billion by the end of this year.
The unparalleled convenience and rise of digital technology has contributed to consumers' changes in media habits, and current events like the global coronavirus pandemic that is forcing people to stay home is only contributing to the need for online checkout and delivery.
If you currently run an ecommerce store, you might have seen the data that shows that Instagram is the second top social referrer to ecommerce sites, dwarfed only by its mother company Facebook.
There are several ways you can use Instagram as a marketing channel to drive more leads and sales for your online store. But are you maximizing their Stories feature to help you connect with your audience in ways that paid content or posts on your feed simply can't?
Whether you currently run an ecommerce store or are starting your first online store to respond to the current need for online shopping, follow along with this article to see how you can create compelling Instagram Stories that get consumers to know, like, and trust your brand.
Why Use Instagram Stories for Ecommerce Stores
Why should you invest more time and resources to create better, more engaging Instagram Stories? Let's take a look at the data:
Instagram shared findings from a survey that showed 62% of consumers became more interested in a brand after seeing it on Instagram Stories.
Marketers are currently allocating an average of 31% of their ad spend for Instagram Story ads.
Instagram reports that 200 million Instagram users visit at least one business account every day, with 1/3 of the most viewed Stories per day belonging to businesses.
It's important to note that not all Instagram Stories are created equally. Just because you're currently using Stories doesn't always mean that you're connecting with your audience. For your brand to truly stand out, Stories need to be creative and interesting in order to capture audiences' attention.
Even if you've never used Instagram Stories before, don't worry. In this post, we walk you through 11 creative ideas to inject into your next Instagram Stories to reel in audiences and connect with customers.
11 Creative Instagram Story Ideas for Ecommerce Stores
1. Use handwriting and fonts together.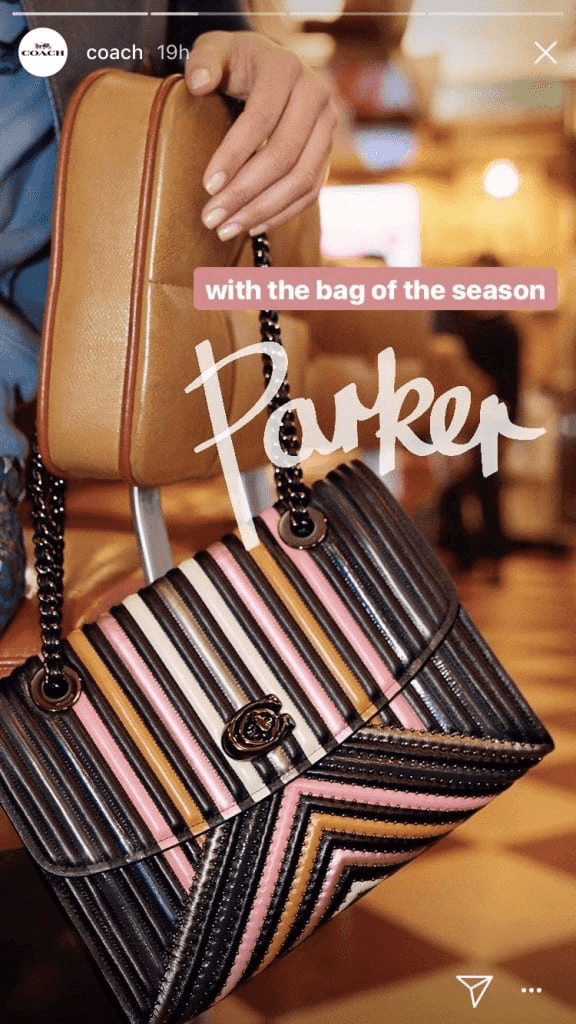 Image source: Coach
One of the easiest ways to decorate an Instagram Story is by using the built-in drawing and text features on the platform. To really beautify those Stories, combine handwritten text with the default fonts available on Instagram. Not only is it more unique and eye-catching for audiences, but having handwritten words also gives a personal, humanizing touch for your brand.
2. Make a catalog collage.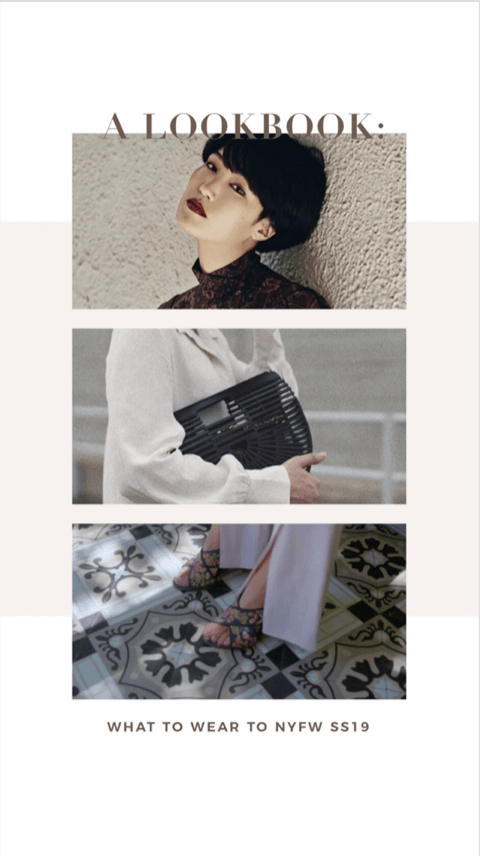 Image source
You can sell your products on Instagram by showcasing them as a catalog or lookbook on your Stories. Instead of posting each product as individual Stories, present related products together. Grouping products together also encourages users to see how different products from your catalog go together and may work towards increasing average order value (AOV).
3. Reshare user-generated content.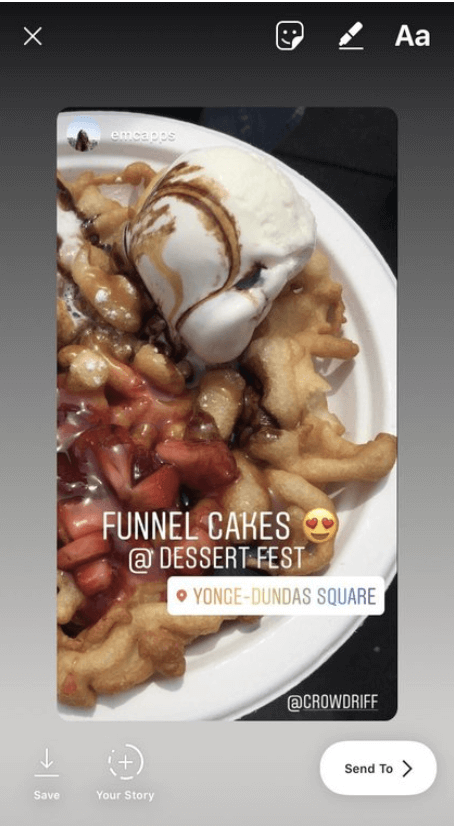 Image source: Crowdriff
One way to increase engagement and brand mentions on users' Stories is showing that you reshare Stories where your brand is mentioned. Repost Stories from users to show that you're listening to what they say and that you appreciate them mentioning your brand. Don't be afraid to get personal as well by adding stickers, GIFs, or text with your reposts.
4. Tease new products with staggered Stories.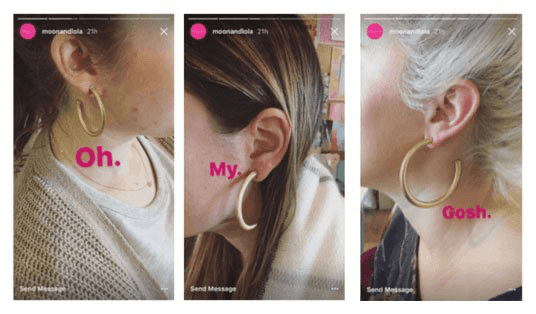 Image source: Moon and Lola
If you have new products or promotions, build up hype by teasing them on your Stories. Look for different ways to show off your products, either with different use cases or angles to get your customers excited for what's coming. In the example above, Moon and Lola establishes the connection by posting the same product on different people and using broken-up text that entices audiences to click through to the end.
5. Do a content reveal with the eraser tool.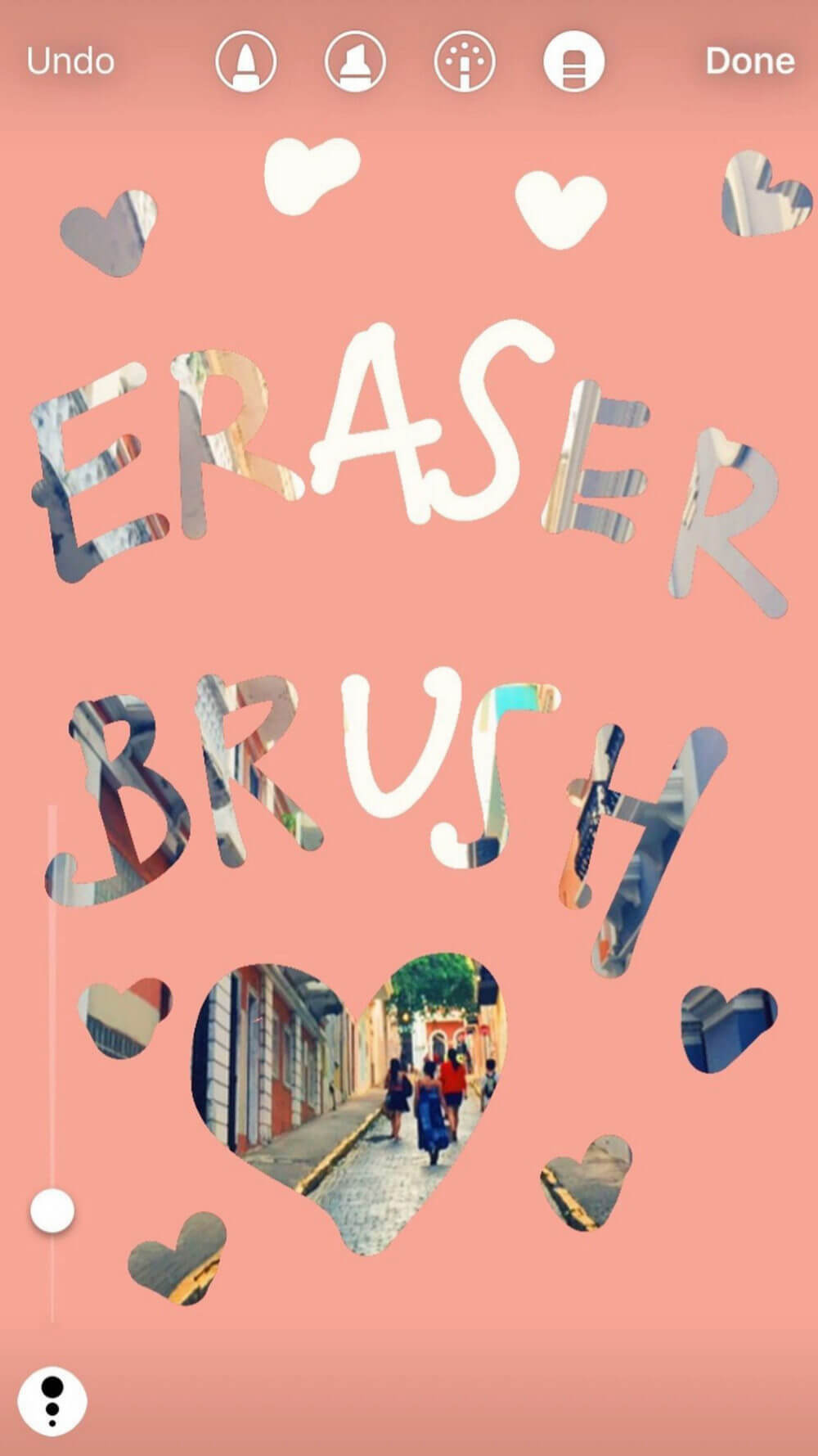 Image source: Instagram
One creative and interesting way to reveal a new promo or announcement is doing a content reveal. This is achieved by covering your entire Story in a single color using the Pen tool (hold down on the pen tool until your chosen color covers your entire Story), then using the Eraser tool to reveal only the most important part of your content.
6. Use polls to encourage audience engagement.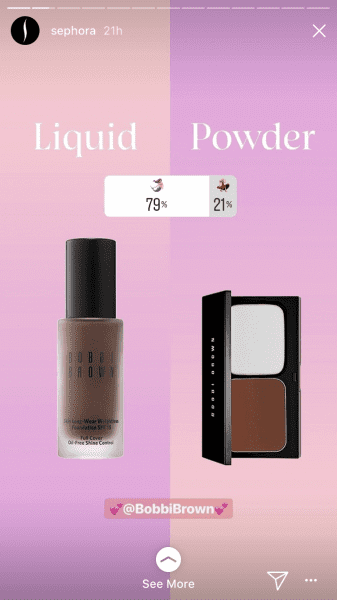 Image source: Sephora
Many of the top-performing brands on Instagram use the Poll feature to increase engagement. A few use cases for this can include getting audience preferences for existing products or as informal market research for introducing new collections.
7. Create your own interactive IG Story templates.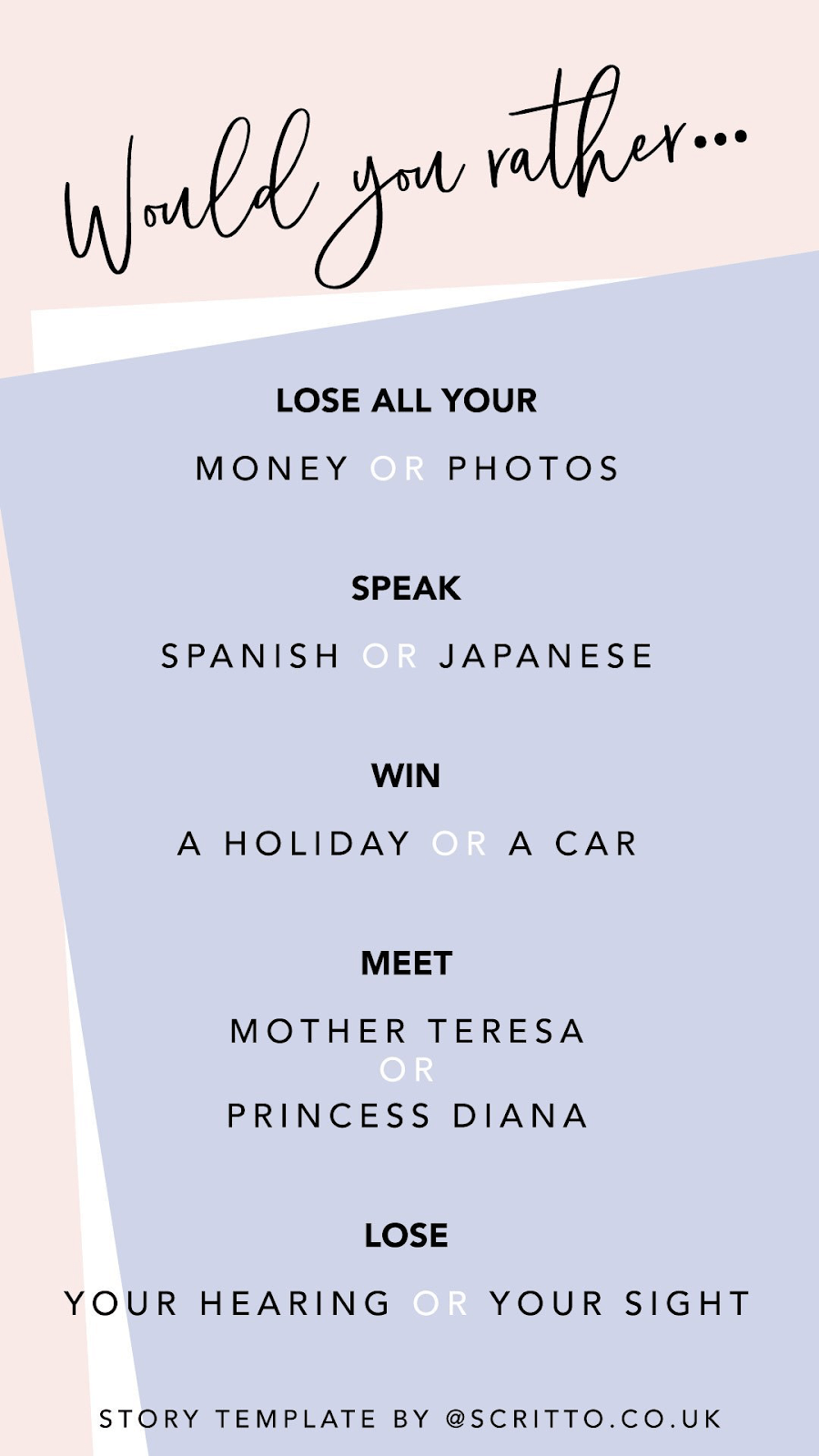 Image source: Scritto Co UK
Interactive Story templates are nothing new, but they also seldom get old—especially if you churn out fresh, unique ones regularly. Templates like bingo cards, would you rathers, and fill in the blanks are popular choices. While the content of these interactive templates don't always have to be directly related to your own—often, the best-performing ones are random—you will at least be able to learn more about your audience's preferences, especially if they tag you in their answers.
8. Use the Question sticker.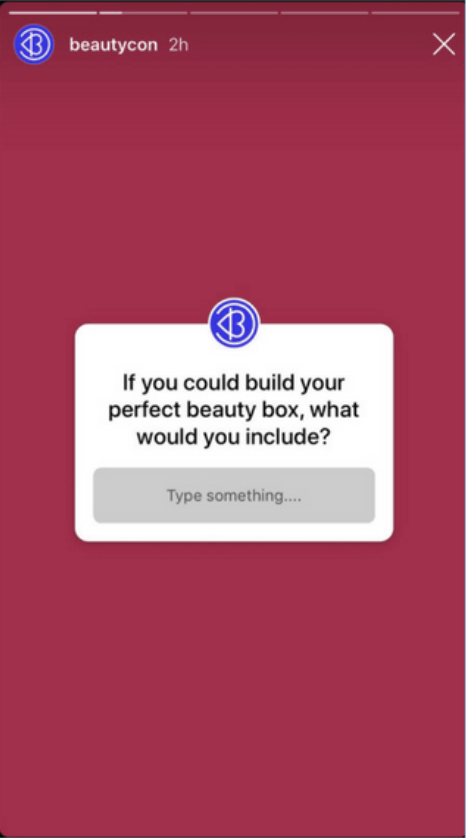 Image source: Beauty Con
The Question sticker on Stories is a fantastic tool for getting into the minds of your customers in a more interactive way. Like the Poll feature, this can become an informal survey asset for your brand to get to know what your customers currently like or are wanting more of from your brand.
9. Create custom Story backgrounds.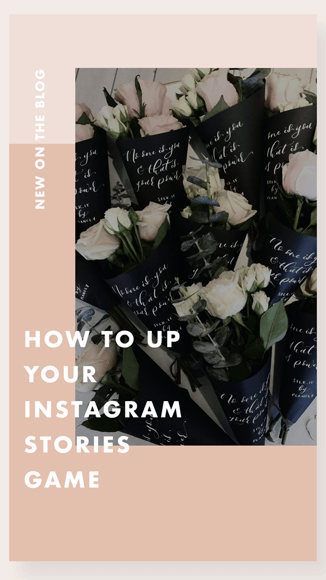 Image source
While Instagram has several built-in features to help create Stories, you'll find that their design options leave much to be desired. Over time, default backgrounds can start to look impersonal or old in the eyes of audiences. To keep things fresh and interesting, create your own custom Story backgrounds that you can swap around for future posts.
10. Show some behind-the-scenes or exclusives.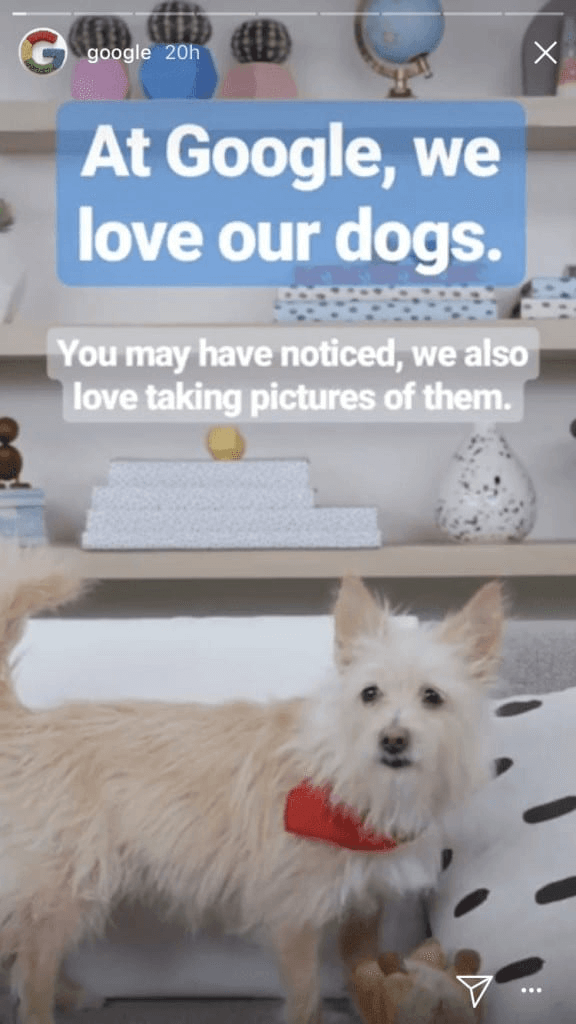 Image source: Google
Stories are some of the best places to show sneak peeks and behind-the-scenes exclusives for avid customers. Your brand can get close and personal by giving them a glimpse of what a typical day, event, or initiative looks like in your company. In the example above, Google took to Instagram Stories to show customers what goes on in their offices, such as Bring Your Dog to Work Day.
11. Do an employee or influencer Live takeover.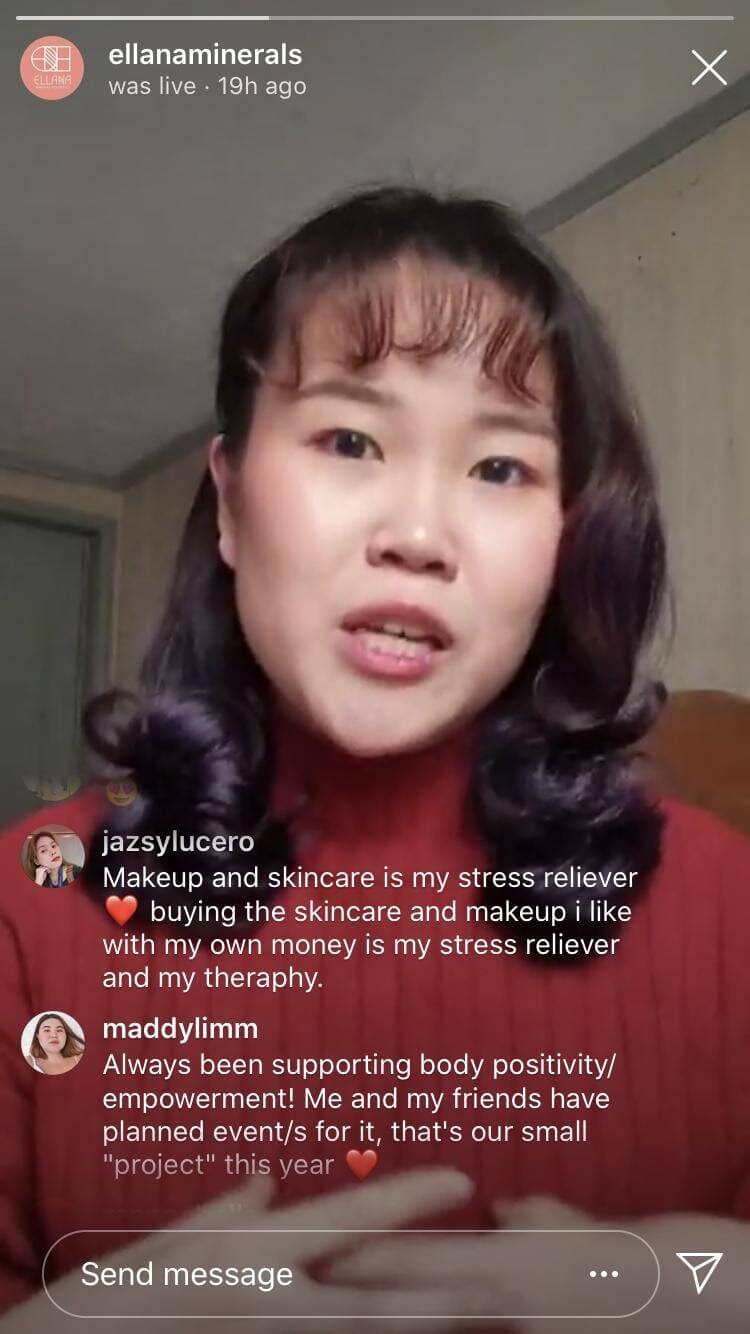 Image source: Ellana Minerals
Taking your brand Live on Instagram works for a few reasons. On the one hand, it's a way to do employee advocacy for your brand, and we already know that consumers are more likely to trust a product recommendation when it comes from a real person. On the other hand, it's also a way to engage with audiences in real-time. You can choose to give exclusive perks or discounts on Live Stories, such as exclusive giveaways or starting relevant, personal conversations with customers.
We've mentioned multiple times throughout this post about how Stories can humanize your brand and connect with customers more intimately, and going Live is one of the best ways to show customers you're more than just products and ads.
Alternatively, you can let a high-quality influencer do a Live takeover. If you already have a bit of a following, figure out which influencer many of your followers know or follow themselves and tap them to go Live on your Instagram Stories.
To find the best influencer for your ecommerce store, check the top influencer marketing platforms on the market.
Best Practices When Using IG Stories
Now that you have a few ideas to get creative on Instagram Stories, we'll leave you with some universal best practices to make the most of this engaging feature.
It doesn't always have to be about your products
Stories are a place for brands to get up close and personal with audiences, so don't use Stories to simply mirror new posts on your feed or keep talking about your products. Audiences want to see their brands behaving like real people, and because Stories are only on your profile for 24 hours, it's a great way to show what day-to-day moments and new seasons look like for your brand.
Stay on brand
Review or revise your brand guidebook to make sure you're still staying on brand. Not only does this mean your brand voice and visual integrity, but it also means staying on top of best branding practices online, including using a custom domain email on all your contact information or linking out to your ecommerce store or lead pages in all CTAs.
Maximize Story highlights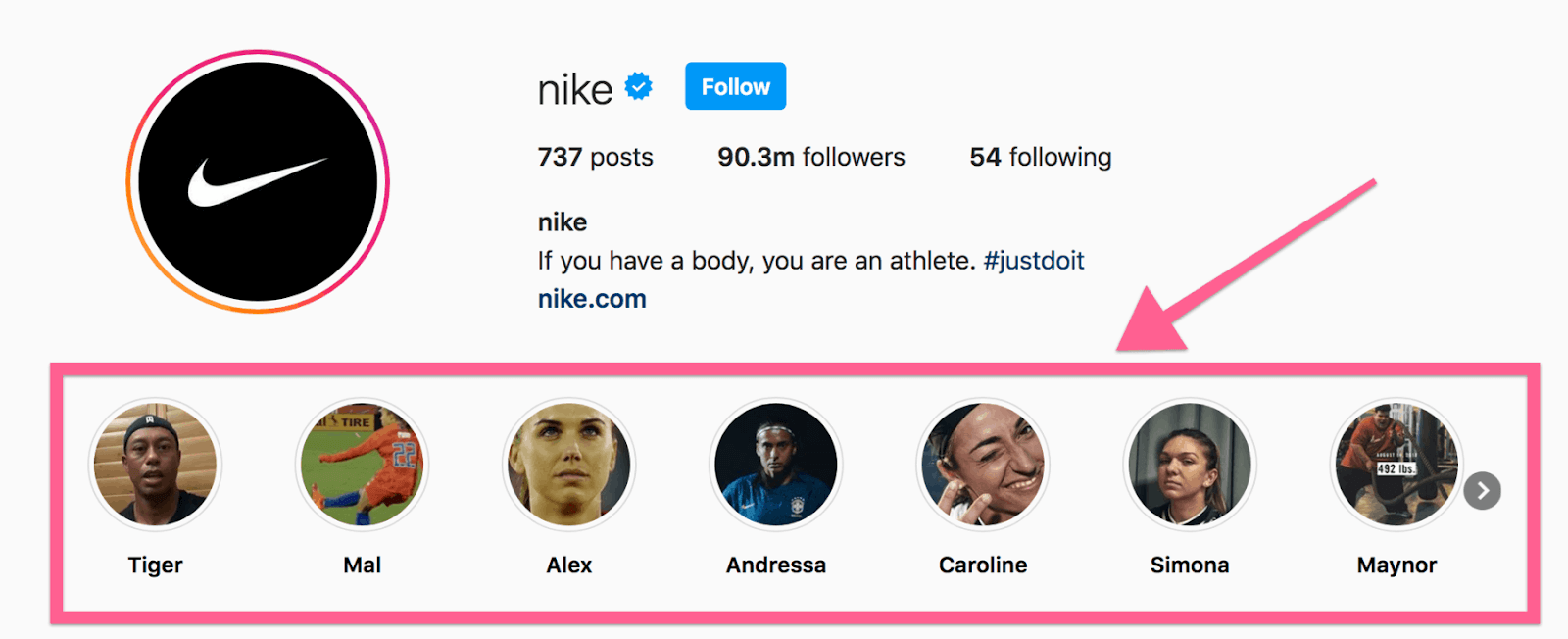 Image source
Worried new followers might miss out on great Stories on your profile? Maximize the highlights feature to show compilations of Story themes, e.g. evergreen collections, frequently asked questions, and the like.
Stay on top of new Story features
Instagram rolls out new features on their platform all the time. Show that you're staying on top of the trends by adopting new features as soon as possible. And because you're using Stories, you shouldn't worry about getting these features' use cases right the first time—you'll be able to adapt as you go.
Optimize your ecommerce store for mobile
Needless to say, your store should be optimized for mobile because Instagram is a mobile app. Whether you use the Shoppable Content, Swipe Up, or bio link feature on Instagram to link out to your site, it should be easy for users to navigate, shop, and checkout from their mobile phones.
Experiment, experiment, experiment
Have an A/B testing mindset when it comes to your Story strategy. Over time, you'll see which type of content engages and converts the most. Keep innovating and finding new ways to use the myriad of Instagram Stories at your fingertips.
Your Turn
Ready to take your Instagram Story game to the next level for more leads and sales? Refer to the list above for when you need creative ideas and inspiration to post consistently on your Stories. Remember to put your own brand's twist to these ideas, keep experimenting, and always put your audience front and center.