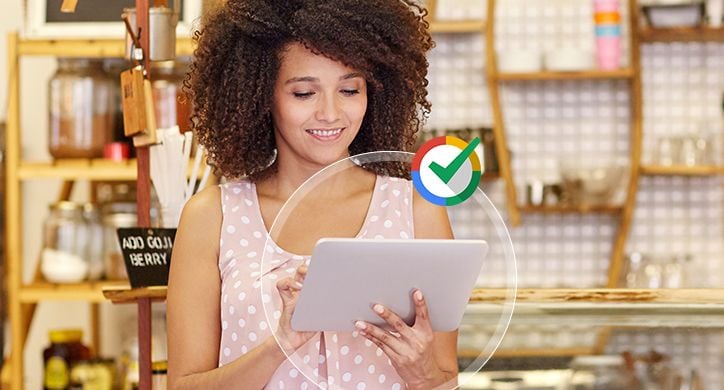 In today's digital world, trust and credibility are everything. Although the majority of ecommerce sites are secure and legitimate, a small portion of companies that use fraudulent practices have made online customers much more vigilant.
That is why building trusting customer relationships is so imperative—it can actually give you an upper edge over your competitors. Finding a way to become more credible could instantly boost your growth and long-term success.
One of the best ways to tackle this opportunity is to use Google Customer Reviews. Considering that 95% of shoppers read online reviews before they decide to make a purchase, this step could be pivotal in terms of your potential growth.
What is "Google Customer Reviews"?
Previously, to become a "trusted store" on Google, your ecommerce store would be tested by Google to ensure that you offered a shopping experience that met their standards. Once you passed this step, you were good to go.
In 2015, Google decided to move away from this initial approach, making the qualification process much simpler. At this point, sellers needed to create an account and then add snippets of code to their website. However, by 2017, Google began moving in an entirely new direction, developing the Google Customer Reviews program available to you today.
The main difference involved removing the previous "consumer protection" feature and focusing more on quality, direct feedback from customers. As reported by Google, "We've made this change to help us better focus our support on getting you quality reviews and seller ratings, the two major keys to driving more traffic to your site."
Today, by setting up Google Customer Reviews, you let your customers know that you have completed the initial process and are able to accept legitimate reviews. This will set you up for long-term success.
Why should you care about Google Customer Reviews?
There are many reasons why you would want to take this process seriously.
First of all, customers trust customers. Unlike some sites which display paid reviews, a store with Google Customer Reviews cannot display such a badge without completing the sign-up process with Google (leading to verified reviews). This means that all of the reviews on your site will be honest feedback, helping new (and pre-existing) customers make more informed decisions—and in turn, develop a sense of trust.
Secondly, you can boost traffic to your site based on your reviews. By collecting reviews through this tool, you will be able to rank higher in Google's search engine, increasing your click rate.
Lastly, as you continue to conduct great business, you will rise above the crowd. Since you'll be able to display your badge (showcasing a rating score of 1-5 stars), a great customer experience will lead to increased business and new business. After all, customers will not be as hesitant to buy if they see how well you have operated your business in the past.
How do you get started with Google Customer Reviews?
If you were previously a Google Trusted Store, your account will automatically be updated. If you are new to this program altogether, setup is simple.
Sign up and log in to Google Merchant Center
Select "Merchant Center programs" from the drop-down menu in the upper right-hand corner
Click "Get Started" and accept the agreement
Add the survey opt-in code to your ecommerce site
You have the option to add the badge code to display your reviews wherever you please. Displaying your badge is not a requirement
Once you've signed up, how does it work?
As you conduct regular business, marketing your brand and ecommerce site, Google Customer Reviews will be working in the background. Once a customer completes the checkout process, they will be offered an opportunity to provide feedback.
Those who opt in will receive an email from Google Customer Reviews. At this point, your customer can rate their experience, which is then added to your overall review score. Your combined score will then appear on Google Shopping and on search ads (as well on your badge).
Join Google Customer Reviews to boost sales and support growth
As stated by Google, on average, ads with "Seller Ratings" achieve a 17% higher click-through rate than the same ads without any ratings. This demonstrates the immediate level of trust that develops between a potential customer and your brand in relation to real reviews.
Although some business owners fear feedback, it is imperative to your success. In fact, you should encourage your customers to review their experience. Not only will this help you increase your click-through rate, but you will also gain valuable insights into what you're doing right and where you could improve.
By opting for the Google Customer Reviews program (instead of the standard Google Business Reviews approach), your customer will know that reviews on your site were left by real customers who purchased products from your ecommerce site. That is because each and every review is verified by Google.
If you're ready to take your ecommerce business to the next level, it's time to invest in effective growth strategies—including the implementation of Google Customer Reviews.