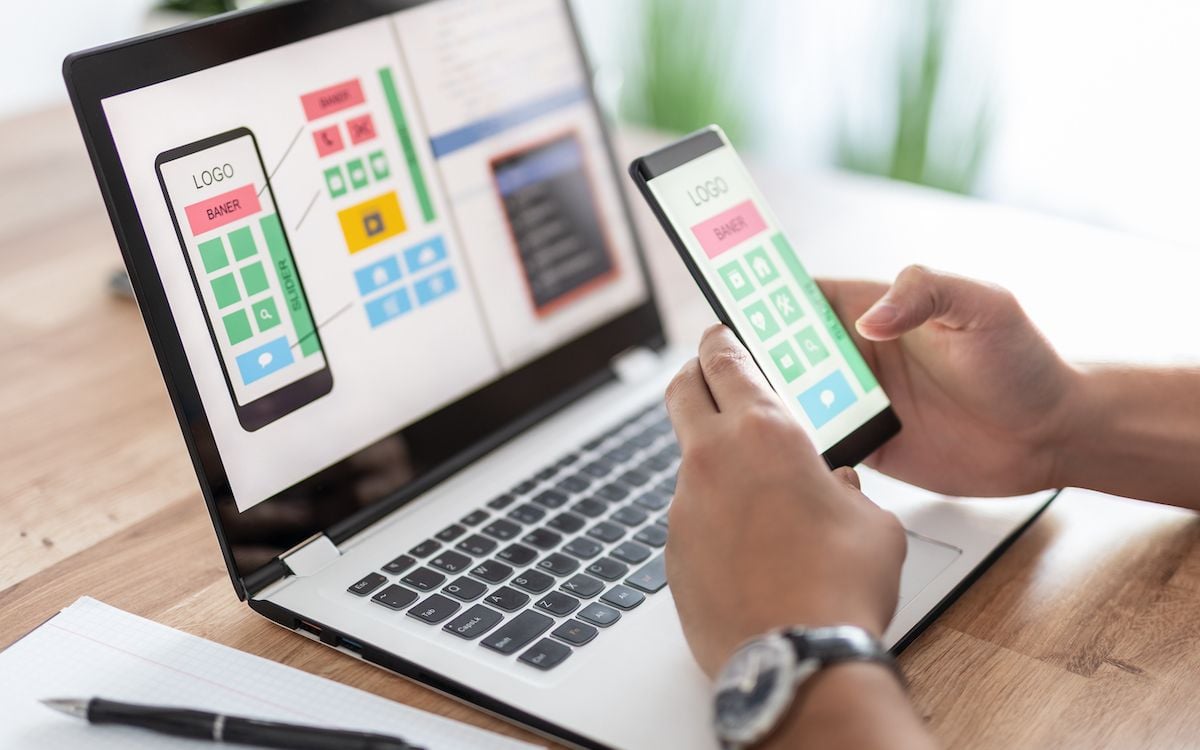 Regularly taking stock of your ecommerce site is critical for business owners who want to run a successful store. Even if you feel like your business is running fine, there are always opportunities to make adjustments that can make it perform better. One area of your business that should be revisited regularly is the design of your online store.
It's easy to dismiss a design refresh for your site if you've redesigned it within the past few years, or if you're not experiencing a drop in business. However, design trends change often, and it's important to keep up with new norms as they occur. Below, we walk through some important questions to ask as you assess your ecommerce site's overall design to determine whether it's in a good place—or might need some work.
When was your current design first published?
For context, most companies redesign their websites every three years on average. That's not to say that you should be starting from scratch every three years—if the core tenets of your brand are still intact, then just a small refresh to bring your site up-to-date will suffice.
Here are a few advantages of more frequent store design updates:
Feeling fresh: While familiarity can be comforting, change—however small—can elicit excitement. Debuting an updated look every few years makes your site seem more "fresh," especially to frequent site visitors.
Keeping it current: It can be difficult to keep up with ever-changing trends in design. Frequent design refreshes give you the opportunity to stay on top of new design trends so that your brand always feels "current." Changing your design every few years also allows you to get rid of outdated design trends present on your online store.
SEO relevance: Search algorithms change as often—if not more often—than design trends. A full design audit of your site every few years gives you the opportunity to adjust your backend to align with current SEO best practices so that search engines continue to find your site relevant.
How does your design feel compared to sites you frequent?
Consider the way your online store stacks up to other, more established online stores that you frequent, paying special attention to overall feel. If your business and the one you're comparing it to sold the same products, which would you as a consumer prefer to purchase from?
Here are a few characteristics to pay special attention to:
Professional appearance: Looking professional and detail-oriented goes a long way in building trust with potential customers. Assess your store's readability, image crispness, contrast, and consistency to make sure you're putting your brand's best foot forward.
Brand story: Can site visitors determine fairly quickly upon loading your site what your product focus and brand values are? Your story can differentiate your business from competitors' in a positive way, so make sure your general category and purpose are readily apparent through both copy and design.
Site navigation: Is your navigation structure in line with what today's customers expect? Make sure your customers can easily find what they need with a top navigation bar, category pages, a search bar, etc.
How is your site performing?
Look through your reports and think about how customers are interacting with your site. Are your numbers on the high end, low end, or in between? Have they changed in any significant way that is positive, or in a way you'd like to reverse?
Here are a few performance indicators that may signal it's time for a refresh:
A low visitor count could mean that search engines are not finding your content and the way it's laid out new or relevant enough to serve to their users, meaning that less customers are able to find you online.
A high bounce rate could indicate that customers are making snap judgments based on the appearance of your site—for additional context, site visitors can form an opinion about your business in as few as 50 milliseconds.
Few page views per visit could mean that your homepage story isn't compelling enough for site visitors to explore the rest of your site, or that the navigation setup and features are not what they are expecting.
Does the design align with your brand's current strategy?
As the world around us evolves, so too do brands. New products launch, world events affect our businesses, and new ideas adjust the direction of our priorities. Has your design kept up with your brand's strategy as small and large changes have affected your business?
Here are a few things to consider when comparing your brand strategy to your design:
Brainstorm any changes to your company that have happened since you last designed your website. Are they small enough that they don't really matter, or large enough that they need to be incorporated into your design?
Examine customer data about who is purchasing your products, as this demographic can change as well. Does your design appeal more to your frequent buyers, or to an outdated target audience who may be less interested than you thought?
Explore your competitors' sites. Does your site stand out from theirs enough in a positive way, or does it look extremely similar? If it looks very different, is it in a good way or a less-than-stellar way?
In Conclusion
Your ecommerce site may not need a full facelift, but if it's been some time since your web design was considered in depth, it could be ripe for a refresh. Your refresh could even be as simple as upgrading your site to a new, modern theme.
Want expert assistance bringing your online store's overall look into the present? Studio's professional web designers can handle all the work for you!