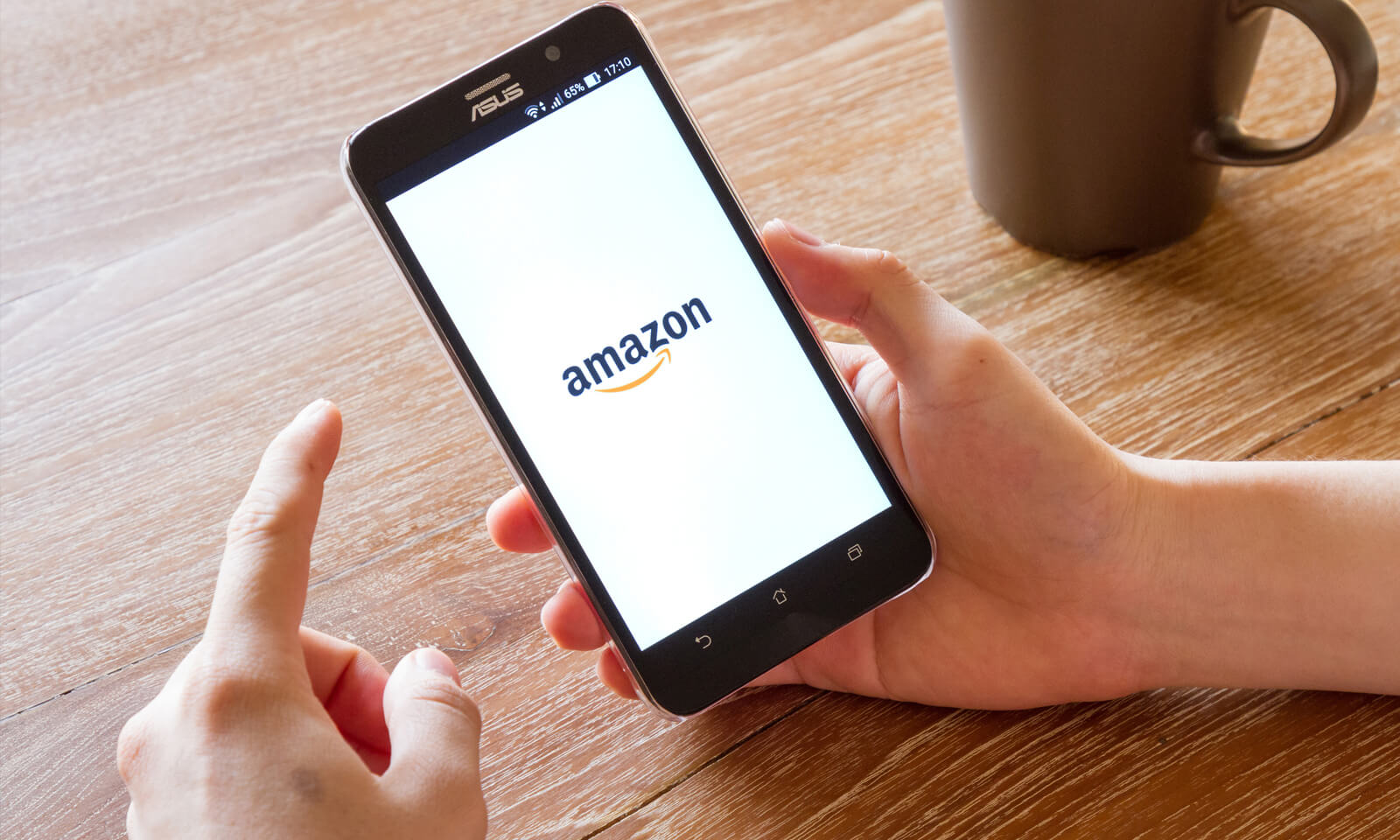 Remember when Amazon only sold books online? Way back in 1995, this digital shop was a pioneer in ecommerce. Customers from 40 countries purchased books from Amazon in that first month. Despite this early success, it seems a distant cry from today's online mammoth where you can buy almost anything, literally.
There are countless factors that have contributed to Amazon's success over the years: innovation, strong leadership, excellent customer service, to name a few. But what about the site's design? To most consumers, the layout of Amazon may not be something they've ever thought twice about. But as with any company at this level, a lot of attention has been paid to every detail – and design is a big one. Let's take a look at just how Amazon's design has contributed to the company's success – and why it's a surprise to so many.
When users navigate to Amazon, the design is one of the first things they take in. Whether they're conscious of it or not, users judge a site within the first few seconds of landing on it, and decide if they'll stay or click on to another. Those initial moments are critical to a site's success.
Amazon's design – surprisingly – veers towards cluttered and busy.
Think about what your favorite site looks like. Is it busy? Cluttered? Simple? Beautiful? Amazon's design – surprisingly – veers more toward the former: cluttered and busy. The top menu bar and rotating slideshow on its homepage are standard, but there's also a second set of navigation options in the top right for logging in and viewing past orders.
Scroll down and you'll see a number of subsections featuring product descriptions for the next holiday or noteworthy occasion. Today, it's Gifts Under $30 for Mom, Personalized Gifts for Mom, Quirky Gifts for Mom. (In case you forgot about Mother's Day.) Scroll further for personalized recommendations. All the while, ads line the right margin. There's a lot going on.
Compare this to today's minimalism trend, pervasive anywhere from the décor of our homes to the contents of our wardrobes to the websites we gravitate toward. A simple, clean look is what everyone seems to be aiming for – and that couldn't be further from Amazon.
One of the reasons those beautiful, simple websites are able to achieve such a look is because they've usually got a specific niche they're catering for. Whether they sell kites or kitchenware, the way the site looks is naturally going to be built around their product selection. Amazon doesn't have the ability to do that. As a seller of everything, they've had to figure out what format works best in general and run with it. Which brings us to the first successful principle of Amazon's design:
Tangibility.
Tangibility here is referring to the ability to easily understand the features of a product. Amazon may not be able to offer a beautifully branded site, but they've created a product display page that's the same for everything they sell. Amazon users know where to find reviews, a product description and any other information they need in their buying process. This also feeds into Amazon's next successful design principle:
Convenience.
Gone are the days of waiting weeks for an online order to arrive. Amazon Prime members enjoy free two-day shipping, meaning there's a good chance your purchase will be delivered to your door before you would've had time to get to the store yourself. What's more, Amazon's one-click purchase design make ordering a no-fuss affair.
Gone are the days of waiting weeks for an online order to arrive.
Another key principle of Amazon's ingenious design:
Trustworthiness.
The Amazon name means users know they'll get their product in a timely manner, and for a good price. Even sales made through third-party vendors on Amazon's marketplace are designed to still feel like you're buying directly from Amazon. These vendors don't create their own storefronts, so the user experience is seamless. And that 2-day shipping? Still available.
Circling back to Mother's Day again: you know that perfect gift is out there. Something nice, but not too pricey. Maybe a handmade look. But useful, too: lots of shoppers don't know exactly what they're looking for. And Amazon is up to the challenge. They're always oh-so-
Helpful.
Enter a search and a wide range of matching options appear. Amazon's top search bar is a focus of their design; and rightfully so, as that's how most users sort through the massive amount of inventory to find what they're looking for. Amazon also allows you to narrow that search using their left column of filters and category navigation so you're given the context to get it right.
Amazon's robust search engine will never be at a loss for helping you find something you may want to buy.
This robust search engine will never be at a loss for helping you find something you may want to buy. And with their design, they'll most likely be right.
It may not be the most beautiful — nor the simplest — but Amazon's design is certainly user friendly and functional, made to provide a fluid, efficient shopping experience to whoever opens the site.
What do you think of Amazon's design? Share your thoughts in the comments below!