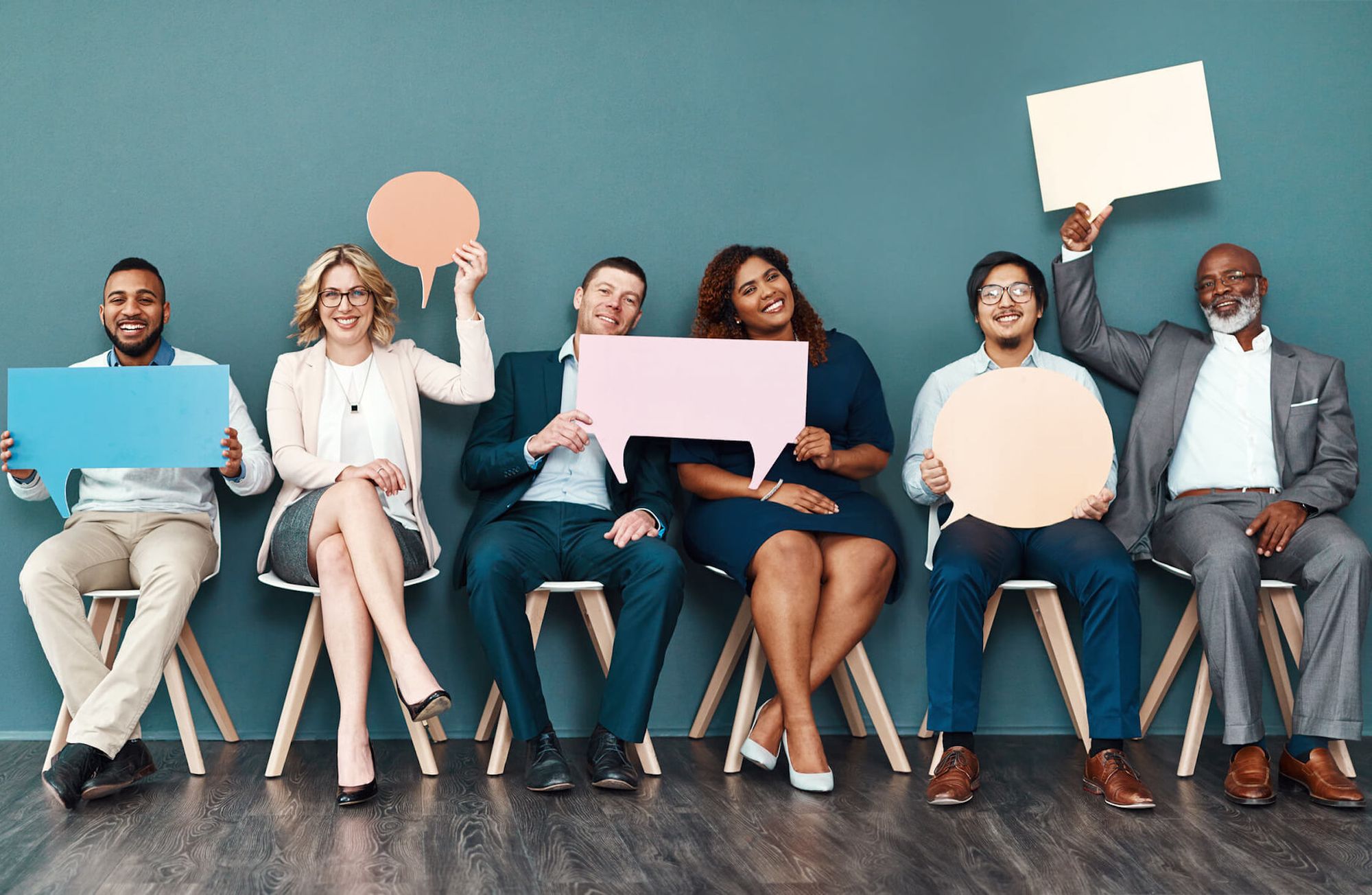 There is no denying the importance of a well-designed, secure website for your ecommerce needs. Creating an online store provides many opportunities for you to connect with your audience on a more personal level based on the content you publish and the stories you tell. And when it comes to personalizing your online store, nothing is more effective than an "About Us" page.
An About Us page should make sure to cover basic information about the store and its founders, explain the company's purpose and how it differs from the competition, and encourage discussion and interaction. Unfortunately, many businesses miss the mark and, in turn, miss out on beneficial opportunities.
Read on to learn why About Us pages are extra important for ecommerce sites, tips on how to build the perfect About Us page, and tools and examples to help you feel inspired and get started.
Why You Need a Strong About Us Page
When a potential client or customer ends up on your site and likes what they see, they'll likely head to your About Us page. These visitors are essentially searching for your story—who are you, and what do you offer? This is your opportunity to shine and build a connection between you and your new visitor.
Although you may be 100% business-oriented, your About Us page is your chance to connect on a human level. A great About Us page can help your brand:
Make a good first impression on new site visitors
Communicate the story, cause, and purpose of your business
Differentiate you in a positive way from your competition
Put a more personable face to your brand
Establish trust that your business is legitimate
Give customers a reason to purchase from you
Build loyalty, keeping customers coming back for more
At the end of the day, your About Us page is essentially a sales page. Based on the story you tell, you will paint a picture that represents who you are as a brand. WHY would a potential client or customer want to buy from you? Put a face to the name, bridging the gap between you and your audience.
5 Elements to Include in Your About Us Page
While you can't sell products from your About Us page, the information on this page can help push customers closer to a sale without even seeing what you have to offer. When creating your About Us page, be sure to include the following elements.
Your core business model: Provide a brief summary of your Unique Selling Proposition. Consider also offering greater insight into the materials you source, or showcasing a charity you work with that speaks to your target audience. Whatever the case may be, this is your time to shine as you strengthen the value of your brand.
Awards and press: The milestones you have already reached are very telling, as they show your audience that you're serious about running a successful business with quality goods and services. When you have proof that customers love what you're doing, proudly display it to instill confidence in new shoppers.
Supporting stats and facts: Are there any facts or numbers that you can include to drive your mission home? These values may be in relation to why you developed your brand. However, they can also directly reflect your success (i.e., years in business, items sold to-date, clients helped to-date, etc.).
Who you are: Remember, your About Us page is the one area that tells your audience who YOU are. This is your chance to showcase your team in terms of your brand's culture. Put a face to each employee's name and provide a short blurb about each team member's role and/or skillset.
Images: In general, site viewers would rather read content on a page that is beautifully designed over one that is plain. The point here is that you need visuals! Not only will images and videos break up the text, but these visuals can also provide a "behind-the-scenes" look into your business.
About Us Page Template & Generator
This is your chance to take your reader on a journey. What have you achieved, and what do you envision next? Developing a narrative is simple if you follow a template, like the one below. As you fill in your template, consider the characters and the setting, the problem you solved, the obstacles you hit, the milestones you achieve, and what your brand's future looks like.
"[Founders] first started [name of your company] to [describe the problem you set out to solve]. That is why we [tell your story, based on your journey towards a solution to the problem above].
During our journey, we [share what you have achieved and the milestones you reached based on your past and current efforts].
We strive to be [describe your mission in terms of your target audience and what that means for your brand. Don't be afraid to showcase who you are as a person or brand—this is your opportunity to connect with your audience]."
If you need some more granular help, check out our automatic About Us Page Copy Generator tool that will give you short, medium, and long versions of About Us page text you can copy and paste directly onto your website. Just fill in the blanks on the form to get custom About Us page copy that you can paste directly onto your own website.
5 About Us Page Live Examples
Although your About Us page should be unique to you and your brand, we highly recommend looking at other successful businesses for inspiration. Here are a few "About" pages to check out in terms of excellent formatting, storytelling, and brand essence.
Mailchimp (View): Mailchimp's About page leads with a brief summary of their organization before delving into their history, culture, and what's important to them.
Marie Forleo (View): Here, the founder uses first person to tell her story in a way that feels personal and makes the reader feel like they're engaged in a conversation.
Giphy (View): As a top creator of gifs, Giphy makes sure to incorporate them consistently throughout their About page to let their personality shine bright.
5 About Us Page Mistakes to Avoid
Studies show that 52% of site viewers generally want to see an "About Us" page on a company website, which means it's important to get it right. Here are a few things you'll definitely want to avoid to ensure that your page is hitting the mark.
Not having an easy-to-find page: An "About Us" page is one of the most visited landing pages on a company website. Not having one at all lets users know that you're not interested in providing them with the information they want. It also causes concern—if a consumer can't find your company information, how can they know you're a legitimate site? Make sure to prioritize this page, and make it easily accessible.
Boasting, or saying too much: You don't want to give a running list of your accolades and accomplishments or boast about everywhere you've been and everything you've done. You do want to give a healthy balance of informative information and interesting facts. Touch on the history of your company and its founders, and talk about projects and clients in a way that doesn't come across as conceited.
Too much text or visuals: Your "About Us" page is a good opportunity to show off the personality of your organization. Visuals and videos are a great way to grab attention and engage users—if you don't, you risk looking boring and uncreative. However, relying too heavily on visuals can be a mistake. People visit these pages for valuable info, and copy is often the best way to convey history, goals, and accomplishments.
Lacking conversion drivers: You don't want people to land on your "About" page and then just leave. To spur interaction and engagement, link to other landing pages and include CTAs. "Sign Up Now," "Follow Us Here," "Learn More"—these are all great CTAs that will drive engagement. The more people you can interact with, the bigger your reach—and the more leads and conversions you'll generate.
Missing visual appeal: If your "About Us" page doesn't look good, it doesn't matter how valuable the content is—consumers will stop interacting with your website and its content if it isn't visually appealing. This means that your content needs to read and look the part. It needs to load quickly, grab attention smoothly, and give users the information they want in as aesthetically-pleasing a way as possible.
Final Thoughts
A good "About Us" page is concise, pithy, and informative. Not only does it give valuable information about a company, its history, its products, and its goals; it also has personality and is visually engaging. Never underestimate the power of your About Us page, and don't forget to  alter your story, mission, and accomplishments as your business evolves.
If you're building your own online business, Volusion is the quickest and easiest way to start your own online store. With beautiful, free, and fully customizable themes, Volusion lets you build the business you've been dreaming of without coding or design experience. Try a 14-day free trial of our all-in-one ecommerce website builder now and see how simple it can be.