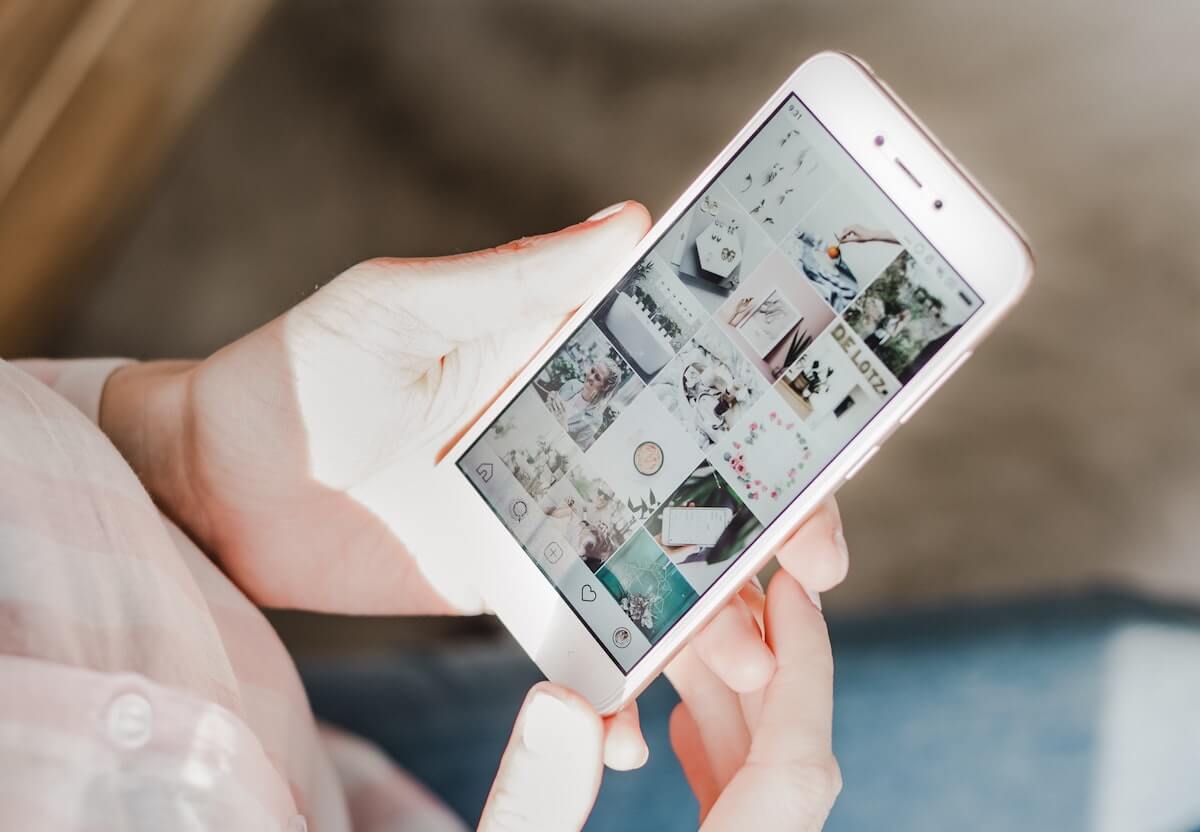 For ecommerce businesses, the benefits of social media marketing heavily favor brand recognition and customer loyalty. While the importance of those factors cannot be overstated, brands using social media to drive revenue directly can often find themselves caught in a frustrating situation: they'll notice excellent follower metrics, but the numbers won't translate to more conversions through social media.
If that situation sounds familiar, reapproach your social media strategy with a renewed focus on conversions and revenue. Here are ten conversion-driven tips to get you started:
1. Research Your Audience
Audience research is critical for businesses who are just getting their social media strategy off the ground. That doesn't mean you're off the hook if you're already running a strategy, though. If your strategy isn't working the way you want it to, don't take a single step before you've returned to the drawing board and performed thorough audience research. Further tweaks and optimizations simply won't gain traction if: a) you're targeting the wrong audience; b) you're not speaking to your audience in the right way; or c) your target audience doesn't use the platform(s) you picked.
If you haven't yet created customer personas or performed customer research, ask questions like:
What are the traits of the people currently shopping at my store? Explore your audience's preferences, pain points, and motivations.
What are the traits of my ideal target customers? If there's a mismatch between this answer and your answer to the first question, diagnose the reason for the disconnect.
What are the demographics and psychographics of this audience? You'll be able to research the social media habits of these exact groups.
Once you've identified your different audience targets in a general sense, find examples of each persona on different social media platforms so you can start to understand their preferred language and posting habits.
2. Choose Your Platforms Wisely
While it's great to be active on as many platforms as possible, you'll hit diminishing returns if you spread your social media budget too thin. Your audience research will help you zero in on the platforms where you'll get the most leverage.
Here's a rundown of the audiences that frequent each platform so you can narrow down your list according to demographics like age and gender. Additionally, consider the content preferences of your audience: are they visual or text-driven? Do they prefer long- or short-form posts? When and where do they use social media?
Finally, what are the platforms your business is best equipped to optimize? If nobody on your team understands the appeal of Tik Tok, it doesn't matter if your audience loves the platform; you likely won't be able to develop a strategy that captures the interest of Tik Tok's user base. Pay attention to the strengths and preferences of your team, because the strategies that gain traction are powered by people who use social media enthusiastically and intuitively.
3. Create Great Content
Most of the time, content is more of a top-funnel strategy than a low-funnel, conversion-driven strategy. That said, without a powerful top-funnel approach, there won't be an audience to convert. Great content is the essential precursor for any conversion strategy; customers need to feel interested and engaged before they'll be willing to hear out a sales pitch. Set up the necessary conditions for conversions by giving your audience content that inspires them, makes them laugh, educates them, piques their curiosity, or helps them relate.
4. Engage, Engage, Engage
Like content, engagement is an essential precondition for revenue whether or not it leads to revenue directly. When your customers have questions or mention your brand, respond to them! Social listening tools like Sprout Social or Brandwatch make it easy to monitor the conversation and build responses into your workflow.
Another way to kickstart engagement is to participate in the conversations and communities where your brand's expertise is welcome. If you sell running gear, for example, then you likely know a lot more about running than casual exercisers do. This gives you a chance to serve as a helpful resource when novice runners have questions about injuries, running shoes, warm-up stretches, and training schedules, and more. Consistent, frequent positive interactions will win you new followers and cement your brand's expertise in your audience's mind.
5. Leverage User-Generated Content
Of course, you don't need to assume the burden of content production 100% of the time. Create a scalable, thriving feedback loop with user-generated content, or UGC. Give your brand a hashtag that you feature prominently on marketing collateral, at industry events, and on your product packaging. Monitor the hashtag consistently, and use social listening tools to track other brand and product mentions so you can reshare posts that show off your products. Launch contests, giveaways, and follower campaigns to maximize the amount of brand-friendly content your followers are making.
If you do share user content, comment on the original post first to express your admiration and ask the poster if you can share their content with your audience. Once the poster gives permission (they almost always will), consider thanking them with a discount or even a small gift to brighten up their day; after all, your business would be nothing without your most loyal customers.
6. Make Purchases Easy
Most social media platforms feature options for selling your wares on the platform directly. As much as you might prefer to send people to your website, it could come at a cost if the extra steps are a conversion barrier for people who don't want to leave the platform. From Pinterest's rich pins to shoppable posts on Instagram, if your platform features a shopping option, then learn to use and love it. When you follow up with customers later, give them an incentive to visit your website or subscribe to your newsletter so you can bring them into your preferred pipeline.
7. Take Your Ads Seriously
For businesses and brands, social media is a pay-to-play space. Social platforms have little incentive to show brand content organically to their users; they'd much rather let the user's own network dictate what appears in their feed. Approach every social media strategy knowing that you'll be spinning your wheels if you're not investing heavily in social media advertising.
Set specific KPIs for each ad campaign—followers? Revenue? An action like signing up for a newsletter?—so you'll know how to interpret your results. Then optimize your campaigns on an ongoing basis, just as you would any other ad campaign you're running. Test out different keywords, messages, and offers. Allow plenty of time for the data to roll in so you can get an accurate read on what's working, and stay ruthless about switching off ads that don't work so you're not spending extra money unnecessarily.
8. Build Influencer Relationships
99% of the time, influencer relationships are also pay to play. It's worth it. In fact, partnering with the right influencer can often pay off more than traditional advertising. The keys are to find the influencers whose audience overlaps significantly with your target, and to vet each influencer carefully. Don't accept a follower count at face value without first looking for obvious evidence of engagement; if an influencer has 10,000 followers but only gets a couple of comments on each post, it's a red flag.
Not only should your influencers show a level of engagement that validates their follower count, but when you click into comments to read them, you should be able to tell that real people are sharing their thoughts. You should see evidence of organic conversations happening between the influencer's followers (and yes, that includes the occasional argument).
Don't assume that you can't leverage influencers if you don't have the budget for a celebrity with millions of followers. Again, audience fit is far more important than audience size. You can even run micro-influencer campaigns, which mobilizes people with just a few hundred followers en masse. This more grassroots approach can align nicely with certain products (skincare, makeup, consumer-packaged goods, and other fun and sample-friendly items). Best of all, people broadcasting to a tight-knit community of friends usually have more influence over their followers than big-name influencers who have never met their followers.
Like your ad campaigns, the results of influencer campaigns should be monitored consistently. Reward the influencers who go the extra mile, and discontinue strategies or relationships that aren't working.
9. Offer Discounts and Incentives
Maintaining a healthy balance of sales-pitch-free posts doesn't mean you need to overlook the obvious: sales and promotions work. And once you've laid the groundwork with compelling content and audience engagement, sales and promotions are much more likely to stick. Consistently offer your audience incentives that appeal to them and keep them posted on exclusive sales and promotions. Promo codes are also a handy way of quickly identifying which offers, platforms, influencers, or customers are adding to your bottom line so you can funnel more resources into those channels accordingly.
Make sure every promotion you run is a coordinated effort between marketing teams including email, content, social media, and paid media. Each effort will boost the results of the others, leading to a total that's greater than the sum of its parts.
10. Stay Consistent
Businesses give up on social media for the same reason people give up on exercise: it's a lot of work, and the results aren't always visible immediately. If your business has only invested in social media for a few months or you're not putting enough time and money into your strategy, your results might point to the false conclusion that social media is a waste of time and effort for your business. Give your data plenty of time to tell the story. As your follower count grows and certain posts or ads pick up traction, it will become easier and easier to notice meaningful results.
In Conclusion
Remember that social media offers your brand more than direct revenue. It gives your brand a chance to reach your audience on the platforms they use, engage in the conversations they care about, and participate in the communities where there is shared passion for your industry. Brand awareness is a slow and ongoing process, but the payoff can be massive. You never know when you'll strike just the right note with your audience and create a whole new batch of loyal, lifelong customers.