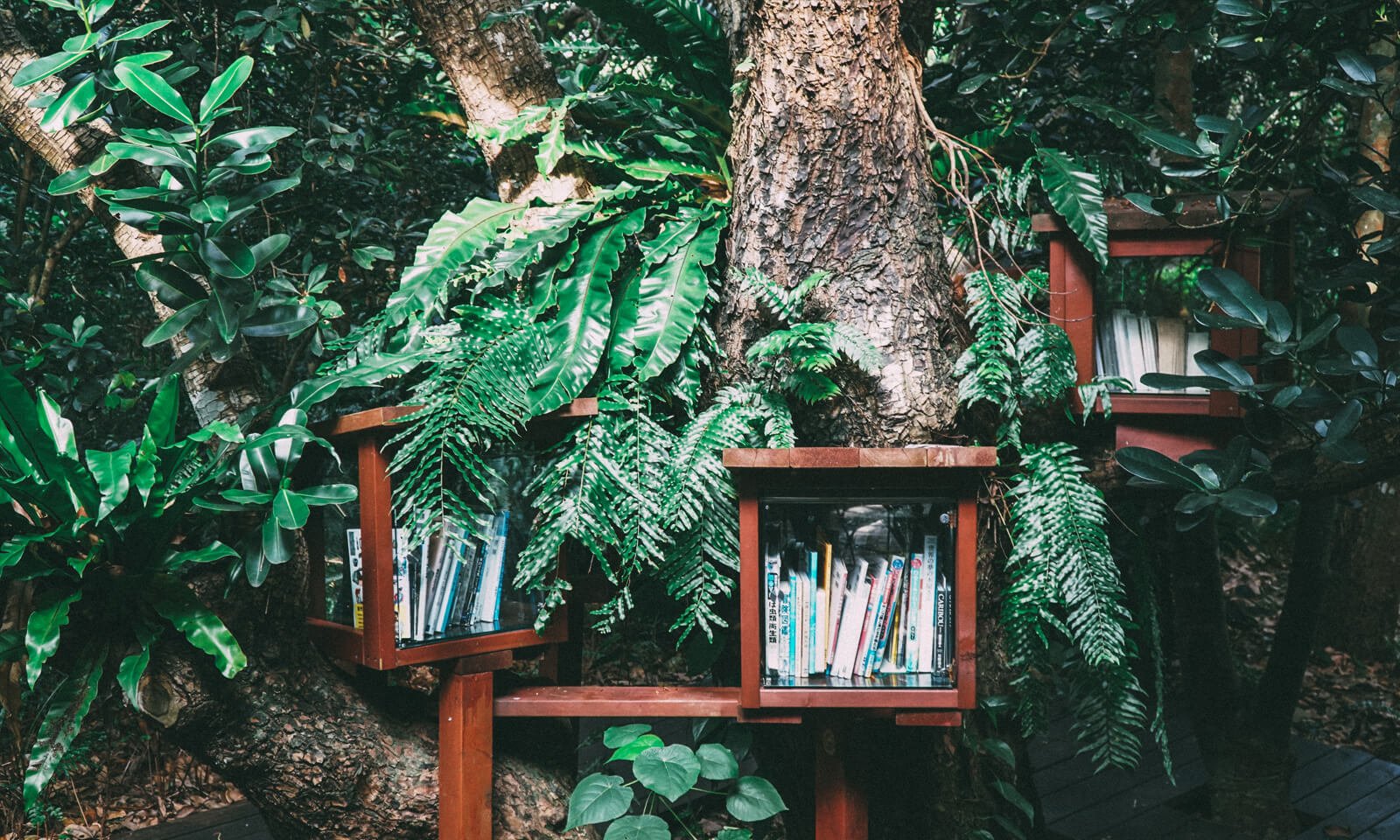 As is necessary within the design industry, the design team here at Volusion is constantly learning about new techniques, trends and best practices in order to keep up with the ever-changing field. Our designers' learning doesn't stop at the technical aspects of design. They also spend time mastering everything from new skills like illustration and hand-lettering to different design atmospheres and how to better interact with clients. As with most professions, the design team essentially picks up or learns about anything that will help them work better and more efficiently.

If you happen to have an interest in design – whether you're a professional or just starting out within the field – you will appreciate the tons of online resources that offer a wide range of information about design. There is also an array of amazing books that cover some great subjects, both directly and indirectly related to design. Many people opt for only using online resources, but there's nothing like leafing through a physical book.

With books in mind, we present to you our design team's top five picks for the best books about design!




Wes: "Designing For Emotion" by Aaron Walter

Designing for Emotion is one of my favorite design books of all time. The book is written by one of MailChimp's design leaders and is all about designing for humans, specifically designing to evoke emotion. It's a quick read, but there are a bunch of really useful examples and real-world case studies that you can work into your own designs. You'll learn about expressing your brand's personality, delighting your customers and going from an okay brand to a brand that people feel a connection to. It's a great, short, useful read.


Jessica: "A History of Graphic Design For Rainy Days"
 by Studio 3

The book I'd recommend is A History of Graphic Design for Rainy Days. In this book, a young boy asks his grandpa "What in the world is graphic design?" and consequently is taken on a fun, whirlwind adventure through time to learn the history of graphic design. This book touches on the pioneers of design, milestone developments, revolutionary design movements and how they all tie into the way we're influenced and surrounded by design every day. Spanning over 200 pages, this book is beautifully illustrated in a fun, cartoon style that entices readers to keep flipping through.


Kelly: "Damn Good Advice" by George Lois

My vote goes to Damn Good Advice by George Lois. Lois' bold prose is written with such clarity, precision and humor that the pages practically turn themselves. And the advice is applicable far beyond the fields of advertising and design. A tireless advocate for editing, Lois urges readers to "Think long. Write short." True to this statement, each word of advice has earned its place on the page. This book's most indelible lesson? Be fearlessly and memorably original.


Calandra: "Graphic Design For Non-Designers" by Tony Seddon & Jane Waterhouse

My pick is Graphic Design for Non-Designers, which was the first design book I ever purchased. I bought this book a few years ago when I started to learn about design in preparation for a career change. I didn't necessarily know where to start, but I thought the best thing would be to begin with a resource that covered the basics and fundamentals of design. This book is an amazing resource not only because it's great for beginners, but it also includes various projects for you can complete on your own which tie into learning and mastering the fundamentals of good design. It breaks down various design concepts in a way that doesn't feel overwhelming, which makes it easier to learn. This is a good book for anyone looking to understand design, take the first step to starting their career as a designer or even just brush up on their skills.


And one more: "In Progress" by Jessica Hische

Last but not least, our bonus pick for this list is In Progress, which is an amazing book about the hand-lettering process of Jessica Hische. Jessica is a prominent letterer, illustrator and type designer. The book takes you from "pencil to vector", walking you through the sketching process all the way to the technical aspect of creating finalized vectors. In Progress not only teaches you an amazing skill, but also provides hand-lettering inspiration. This is fun book for anyone who wants to learn hand-lettering, brush up on their skills and learn a few new techniques or even just enjoy some gorgeous hand-lettering.

We hope that you found something interesting in this list, and check out one of these great reads. If you have any great design books that you love, let us know what they are in the comments below!