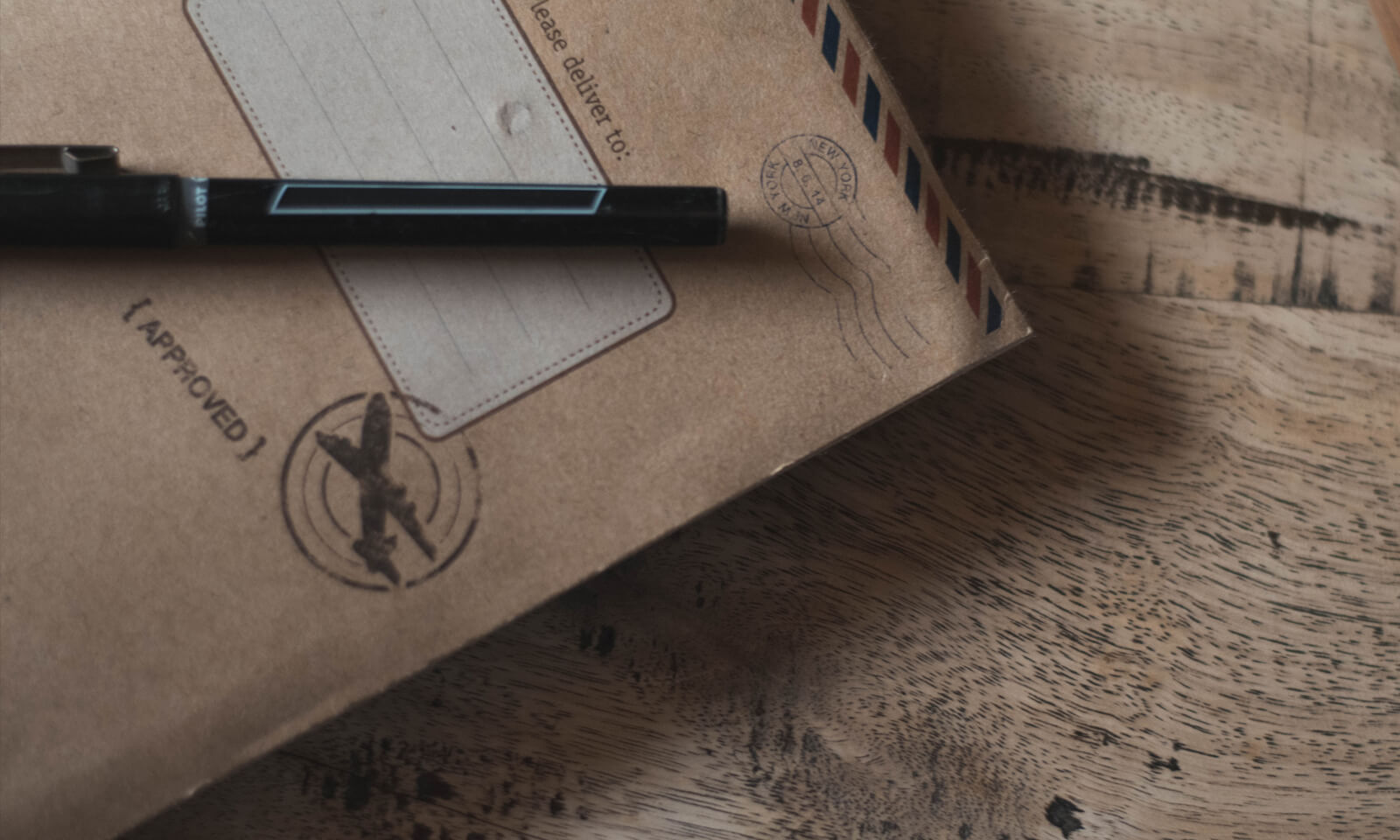 If you're looking for a new postage system for your small business, you're in luck: there are several options to help you find reasonably-priced postage and services that will meet your customers' needs. Due to the "Amazon Effect", customers are putting even more value on overnight shipping, two-day shipping and free shipping - which means that in order to keep up, you'll need a fast, efficient small business postage system. We've created a list of the 5 best postage systems for small businesses that will help you improve your shipping speeds while reducing your costs, as well as a list of the best postage meters for small and medium businesses.
The Top 5 Best Postage Systems for Small Businesses in 2019
Pitney Bowes - Best overall postage system for small businesses
Stamps.com - Best customer service
Data-Pac Mailing Systems - Best postage hardware
FP Mailing Solutions - Most customizable postage system
Formax - Best overall postage system for medium businesses
1. Best Postal Service for Small Businesses: Pitney Bowes
One of the reasons small businesses love Pitney Bowes is they offer postage meters, shipping software and provide hardware solutions to help with shipping items whether it's through FedEx, UPS or the US post office. They've got a great out-of-the-box small business postage plan, and let you easily scale to meet growth.
Why Choose Pitney Bowes?
Pitney Bowes has several small business shipping options:
Monitors and touch screens for small- and large-scale shipping
Process mail quickly and efficiently with streamlined software, postage meters and folding machines.
Pitney Bowes can also help with businesses that work with multiple carriers and need to accurately weigh packages of varying lengths, heights and weights
Tracking is optimized to work with UPS, USPS and FedEx and features allow for small businesses to send notifications to their customers about package delivery updates
Pitney Bowes customers can save up to 40% on trackable priority mail packages
Pitney Bowes Pricing
Pitney Bowes has two types of systems that can be used to calculate, buy, and print postage: postage meters and PC postage. There are several systems and pricing tiers for each one. Keep in mind that these prices do NOT include the price of postage, so don't forget to factor that into your expenses.
SendPro Online Standard Package: $4.99/mo + tax With this PC postage program, one user can access the program. The standard program only allows you to print postage for USPS, but users can receive exclusive discounts. It comes with a 10-pound postage scale, and labels can be printed from any desktop printer.
SendPro Online Upgraded Package: 14.99/mo + tax Includes everything that the standard package includes, but users can utilize USPS, FedEx, and UPS.
Pitney Bowes postage meter options include:
SendPro C: $35/mo + tax Save 5 cents on postage for First-Class letters and discounts on USPS priority mail.
SendPro+: $55/mo + tax Offers USPS, FedEx, and UPS shipping, a label printer, and a 15-pound integrated scale. With the integrated scale, the postage label printing process is more streamlined and leaves less room for human error.
There are several additional upgrades available for SendPro users, including:
Larger, 70-pound scale
The ability to have up to 50 multi-location users
1,000-stamp capacity stamp roll printer
Desktop shipping label printer with 40 labels
Network shipping label printer with 300 labels
All package options allow you to select your own contract terms and retail rates with the carrier(s). Pitney Bowes also offers a flexible payment option that lets you send packages now with USPS and pay later with one monthly statement that includes shipping, postage, and any Pitney Bowes equipment expenses. You can also consolidate your shipping costs in one report, making bookkeeping a breeze.
Another benefit is the ability to add upgrades as you go, allowing you to scale easily and effectively. For example, when more people are needed to help with shipping, you can easily send them the designated permissions with SendPro Online.
Other Pitney Bowes Systems
SendPro Online, SendPro C, and SendPro+ are just three systems that Pitney Bowes offers. Contact Pitney Bowes for pricing information on other systems like the SendPro Tablet and SendPro Enterprise.
Pitney Bowes also has a range of other products and services from receiving & tracking software to postage meters.
2. Best customer service: Stamps.com
When using Stamps.com, small businesses can benefit from a $5 credit in free postage for trying their service for four weeks. With easy one-click options, you can buy postage online and print labels, invoices, letters or envelopes.
Why Choose Stamps.com?
When you open a Stamps.com account, you get 24/7 access to postal services to help you ship packages and letters around the clock from your home or office computer. You'll also receive a free postal scale that comes with each new account.
When printing postage online, Stamps.com has available postage meters that allow you to print postage, and you can print automated labels for certified mail
Get discounts that might be higher than at the post office
Avoid standing in line to send packages
Use the helpful software features that integrate with Word and Intuit QuickBooks
Receive live help when you need it
Stamps.com Pricing
Stamps.com's pricing structure is simple— $17.99/mo + tax, plus the cost of any postage that you buy.
You can import your orders, select the best shipping method based on price and delivery speed, and alert customers with tracking information through Stamps.com. Stamps.com is a proud partner of the USPS, which gives users access to low rates, including up to 40% off priority mail, 28% off first class package services, and 14% off priority mail express on domestic packages. International packages and mail can ship for up to 5% less. The system also supports other discounts such as commercial base, commercial plus, cubic pricing, and negotiated service agreements.
Because Stamps.com doesn't require any special training or specialized equipment, it works for any sized business and can stick with you as you grow.
Stamps.com & Volusion Partnership
On top of everything we just mentioned, it's now easier than ever to use Stamps.com with Volusion. Through our partnership with ShipEngine and Stamps.com, the Instant Postage feature allows small business owners to save time and money by buying and printing USPS shipping labels right from their Volusion dashboard. Here are just some of the advantages of using the Instant Postage feature:
Seamless workflow: Shipping destination, address and product weight are all automatically populated from the order details.
On-Demand shipping rates: Quickly and easily get USPS rates to make sure the best service option is always available.
Shipping Discounts: Save up to 40 percent on USPS postage!
Real time tracking: Offer online shoppers real-time shipment tracking information
The monthly fee for a Stamps.com account is $15.99 and it can be canceled anytime. Shipping discounts include three cents off letter postage.
3. Best Hardware: Data-Pac Mailing Systems
With Data-Pac, businesses are able to use software and hardware solutions and access postage meters to help with their shipping needs.
Why use Data-Pac?
Data-Pac has been helping businesses with accounting and tracking for over 35 years. They have about 12 different systems to select from, with easy-to-use touch screens for shipping. Data-Pac can help with startups or larger businesses that work with multiple carriers.
Data-pac builds proprietary hardware and software for postage management - their software automatically scans and tracks every package sent, which will save you a ton of time. Data-pac hardware is some of the best in the business, and is built to operate continuously in high-volume environments. Plus, their excellent hardware can interface with other postage systems for a win-win.
Data-Pac Pricing
For details on machine pricing, contact Data-Pac directly for a personalized quote. Typically, prices start around $20/mo for the most basic equipment. Prices can go as high as $1,000 for advanced machines that can do more than postage and can handle high volumes.
4.Most customizable: FP Mailing Solutions
If you have a lot of business and want an all-in-one system, try FB Mailing Solutions. With more than 1,000 employees and a dedicated customer service team, they provide innovative and simple solutions for businesses that want faster mailing options.
Why choose FP Mailing Solutons?
FP Mailing Solutions offers a host of customized options for small businesses that can simplify how you ship packages. Their small business series is designed to help meet the shipping demands of growing businesses, and they offer an office series and enterprise series with products to help scale your organization.
Available products include:
Numerous postage meters for small businesses
The streamlined touchscreen systems
Folder inserters
Software, label makers, stampers and postage meters
Contact them directly for pricing information.
FP Mailing Solutions Pricing
FP Mailing Solutions pricing for products and services is available by only by requesting a quote from the company, but the process is very straightforward and helpful. They'll help you find the right product for you by asking simple questions such as your estimated monthly mail expense and how many letters/packages you send per day.
5.Best for medium-sized businesses: Formax
For businesses that process a lot of mail, Formax offers postage meters, folders and software tools. They're well-known for their high-volume pressure sealers, cutters, bursters, envelope openers and folders, which can help if you're sending mailers out.
Why use Formax products?
Formax has several ways to help businesses, especially if you're shipping a lot of documents or invoices to customers:
They offer full-bleed digital color printing solutions
Hardware equipment can process thousands of letters, including those with DVD inserts and catalogs
They have helpful solutions for creating folds in newsletters, marketing documents and bulletins
Contact Formax directly for pricing details.
Formax Pricing
For details on machine pricing, contact Formax directly for a personalized quote. They can help find the hardware that is right for your business's shipping needs.
Best postage meters for small businesses
Your small business will be using your postage meter dozens (or hundreds) of times each day, so it's important to get the best one. Mislabeled or incorrect postage will result in returned or lost packages, which translates into lost money and lost customers. We've put 5 of the most commonly-used postage meters to the test to determine which postage meter is the best for small businesses.
Best all-around postage meter: Pitney Bowes Mailstation 2 ($19.99/mo, which includes a subscription to SendPro Online and a 2 lb. integrated scale)
Best high-volume postage meter: Pitney Bowes DM225 (Contact Pitney Bowes for a quote)
Best all-around value: Haslwer WJ20 ($15-$25/mo)
Best for small offices: FP Postbase Mini (Costs start at $18.95/mo)
Easiest to use: NeoPost IS-280 ($19.75/mo + $3.00 for NeoShip software)
Keep in mind that you are not allowed to purchase postage meters. The USPS has strict rules around postage, and one of those restrictions is that postage meters can only be leased or rented to customers - not sold.
PC Postage Providers vs. Postage Meters
It's important to realize a key difference between postage meters such as what Formax, Data-Pac, and FP Mailing Solutions offer and PC postage providers like Stamps.com and Pitney Bowes's SendPro Online.
The Pros and Cons of a Physical Postage Meter
Postage meters, which often include integrated scales, are machines that can weigh and print postage directly onto your mail or meter tape. They are typically more elaborate than online options and can handle flat mail like letters quickly— some of the machines can handle tens of thousands of letters per hour. Packages, however, work a little differently. Because the bulky item can't run through the machine as an envelope can, you'll likely need to affix the meter tape to the package by hand.
The integrated system decreases the chances of human error. But because they are pricier, postage meters generally are most cost-effective if you have a medium-to-large volume of flat mail to send out.
Postage meters are leased only by authorized providers and require that users obtain a permit in the city of mailing. Typically, you must enter a lease agreement for a certain period of time, which can leave you stuck with a machine that you're not crazy about. There is also an annual fee that you must pay that allows you to send bulk mailings from one post office.
The Pros and Cons of PC Postage Solutions
PC postage solutions are different from postage meters. Instead of having a physical machine process your postage for packages, you simply print postage from your computer, using what you already have. Many feel that this is the simplest and most cost-effective option for small businesses that have low-to-mid sized volumes.
Like a postage meter, you can streamline the processes by importing shipping addresses to print at the same time as postage. However, if you have a large volume to mail (especially flat mail and letters), a postage meter will likely save you time with its automation.
PC Postage doesn't require any special permits nor has any potentially hidden annual fees.
Postage Costs
Regardless of what system you choose, you'll still have to factor in the actual cost of postage. While both PC Postage and metered mail have discounts, the amount that you spend on shipping items will depend on the rates of USPS or whatever carrier you choose to use.
Factors that affect shipping costs include:
Weight: The more your product weighs, the more expensive it will be to ship.
Item Size: Generally speaking, larger items are more expensive to ship. Carriers may charge extra for bulky or oddly-shaped packages.
Shipping Speed: Next-day and expedited shipping options can cost significantly more than standard shipping speeds.
Destination: Your package's destination will affect the overall shipping cost. Longer shipping distances will result in higher shipping costs, but other factors like accessibility (such as very rural areas or poor roads/infrastructure) can affect shipping pricing as well.
Other Costs to Consider
Aside from the cost of the meters and software itself, you should also consider the expenses of consumables such as ink, labels, paper, and more. With postage meters, specialized ink and labels are required, which add to your monthly expenses.
Options like Stamps.com and SendPro Online are a little more budget-friendly, as they allow you to use your own printer and paper, which are often cheaper to run. They also automatically update to reflect any postal rate increases. Postage meters may require additional software for postage price changes, which can cost you extra.
The right postage system can save your small business a lot of money
With so many postage systems available that include shipping software and hardware options, shop around for the right system for you. Keep in mind that some companies offer bulk discounts based on volume, while others may offer special discounts on leasing equipment to help small businesses with their various shipping needs. Choosing the right shipping provider can save your small business money on every single package you ship, which can add up to significant savings in the long run.
Have any questions about shipping systems? Leave us a comment!