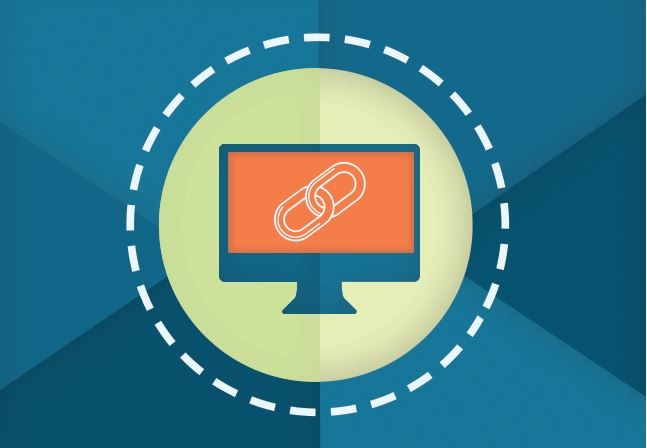 If you got hit with a Google Manual Penalty, or want to know if you did, check out this guest post to get step-by-step recommendations on how your site's SEO can recover.
Google has been taking tougher action against websites for unnatural link building practices. Tactics such as:
Paid Links and advertisements that manage to pass PageRank
Large-scale article and guest blogging campaigns using commercial anchor text
Excessive link exchanges
Automated link building software that create links in blogs or forums
have been taking the heat for trying to "game" the system, and the resulting number of manual actions from Google has been ugly.  But how do you know if online store got caught in the fray? And what can you do about it?
This blog post will explain what you need to do if your site has received a manual action for unnatural links, and how you can get back into Google's good graces.
How do you know if you have an Unnatural Link Penalty?
You can check if there are any manual actions against your site by pulling up your Google Webmaster tools and navigating to Search Traffic > Manual Actions.
If you do have a manual action against your site, you'll find a notification similar to the message below.
What should you do if you have an Unnatural Link Penalty?
1. Gather and analyze the data to identify the bad links
If you see a message from Google saying you're doing some unnatural link building, don't panic. But do take immediate action.
First, download as much link data as you can from your Google Webmaster tools account. It's a good start, but it probably won't be able to provide you with all of the information you need. So consider investing in some paid link analysis tools such as ahrefs or MajesticSEO to fill in the gaps. If you've hired anyone in the past to help you build links, don't forget to gather their reports as well.
Once you have all of your information, compile it all into a spreadsheet or Google Doc and look for common patterns, like using the same anchor text over and over again. If you have a lot of links to go through, you can also use a paid tool such as LinkRisk to help analyze everything.
2. Ask webmasters nicely to take those links down
Once you have identified the links to your website that might be causing the penalty, it's time to start emailing those webmasters and ask them to take those links down.
When reaching out, remember to be professional and courteous, especially if it's possible that the links are from someone you hired in the past to help with your link building. Should the webmaster refuse to remove the link, make a note in your spreadsheet and move on to the next one.
3. Document everything you do
When you file a reconsideration request, Google will want you to provide proof that you've made a significant effort to remove the unnatural links pointing at your site. So use Google Docs to keep notes and copies of correspondence as proof of your efforts, and include a link to it in your reconsideration request.
If you're not sure what information to include in your documentation, you can start by making sure your spreadsheet contains these basics:
Link from URL(s): Make it easy for the webmaster to find the pages
Link from Domain: Use this to identify links from the same sites
Contact: Email Address or Contact Form
First Request: Date of first email
Second Request: Date of second email
Third Request: Date of third email
Link Status: Link Live, Link Removed, Refused, Nofollow
4. rel="nofollow" or remove paid links
Google's webmaster guidelines are very specific about buying links that pass PageRank. If you or your SEO company bought links to your site in the past, it's a good idea to remove them as soon as possible. There's a good chance those links are the ones causing the penalty.
However, that doesn't mean you have remove all of your paid links across the board. Check if any of your paid links are sending any referral traffic to your site via Google Analytics. If they are, then reach out to the webmaster and ask them to change the link to re="nofollow" rather than remove it entirely.
5. Remove links from scraped content
Sadly, some people will copy content from your website and use it on their own sites without permission. Whether this occurs manually or automatically, often times any links you've placed in the text will be copied too.
If you find people are scraping your content, then ask them to stop and remove your content from their website. If they don't respond within a couple of days, file a DMCA (Digital Millennium Copyright Act) complaint with their hosting company, who will remove the copied content quickly.
To do this, go to whoishostingthis.com and enter the domain that is hosting the content. This will show you who the web host is, and with that information, you can send them the necessary documentation.
6. Disavow the bad links*
*The disavow tool is an advanced feature, if you are not 100% sure what you are doing then it is advisable to seek professional advice.
Once you have removed all the links that you possibly can, then you can try disavowing the remaining unnatural links. Many reconsideration requests fail in part due to poorly formatted disavow files. Plus, you don't want to accidentally upload all your "good links" with the links you are removing, which the disavow tool will help with.
When using the disavow tool, Google recommends you make broad strokes. That is, they'd prefer you disavow an entire domain rather than a list of individual URLs.
How to format and Upload your Disavow File
On a separate line of a .txt file include the link you want to be disavowed
Add comments to the file by using "#" e.g. # contacted webmaster on September 23rd no reply
To disavow an entire domain then precede with "domain:" e.g. domain: example.com
Include any links you have removed manually in with your disavow file
Login to Webmaster Tools and go to the disavow links page
Select your penalised domain from the drop down menu & you will be shown a warning page.
Upload the .txt file of links that you want to disavow, the file should be in the UTF-8 format, and press submit.
7. Submit your Reconsideration Request
When submitting your reconsideration request, include as much detail as possible. This includes the actions you've taken and any link building activities that were carried out in the past. Google will be looking to see that you've made an effort to remove the links and that you won't be using those practices in the future.
Here are some things to keep in mind when you submit your request:
Google may ask you to take more action. Google has more tools and insights and what they're seeing on their end may not be enough to convince them. Instead, ask for any examples of what they're asking for and try again.
It's very rare for reconsideration requests to go through first time. There are occasions where people have submitted half a dozen or so reconsideration requests before Google lifts the manual actions.
It's difficult to know when your better rankings will come back, but once a manual action has been removed, you can expect to see some small improvements within a couple of weeks.
The competitive landscape may have changed. Even when manual actions have been removed, there may be new pages to outrank to regain your spot. Plus, you'll need to earn new links to replace those you have removed.
If you have any questions, leave them in the comments below and I'll get back to you.
Chris Dyson is an online marketing consultant at Hit Reach an SEO and Web Development agency in Dundee, Scotland. You can find him on Twitter @ChrisLDyson.