So you have an idea, a product to sell and the drive to get started. You might be tempted to jump right in and start building your business without a formal business plan. Don't.
We've been in the ecommerce business for 20 years, and we've seen thousands of online stores come and go. The number one mistake new merchants make is failing to create a business plan before getting started. If you're serious about starting an online business – or if you're currently running a business without a plan – you will benefit from a business plan.
The number one mistake new merchants make is failing to create a business plan. Businesses without a business plan are more likely to fail.
At their core, ecommerce business plans compel you to think critically about every major component of your online store, allowing you to identify and avoid major problems before getting started. Your business plan will become the cornerstone of how you budget, how you spend, what products you sell and who you sell them to, how you talk about your business, and much more. To put it bluntly, businesses without a business plan are more likely to fail.
Does My Online Store Need A Business Plan?
Yes. Every ecommerce company can benefit from a solid business plan. Here are the main benefits of creating a business plan:
If You're Just Starting Out: A business plan will help you set clear goals and create an action plan to achieve them. It will also help you realistically estimate and budget for the costs of your new business.
If You're Seeking Outside Funding: A business plan is a standard way to show potential investors why it's worth betting on your business. Most financing options require a business plan before moving forward.
If You're Considering Going All In: If you're considering making your ecommerce business a full-time job, a business plan can help you determine if its a viable option.
If you already have a business plan, great! Use the info below to verify that you're on the right track, and revise your strategy if needed. If you don't yet have one, here is where you can learn everything you need to know to lay down a strong foundation for your online store. Here's an example of a business plan we made up for an ecommerce store, to give you a sense of what you're working toward:
Ecommerce Business Plan Example
Below is an example business plan that we've written for a fictional cookware business. You can see how it breaks down the most important parts of a business - overall business model, competitive advantages, messaging guidelines, target audiences, budgets, key personnel - in a highly summarized, accessible format.


How long and thorough should my business plan be?
For the most part, a business plan for your online store will look quite similar to the business plans you'd see for a brick-and-mortar shop, a restaurant or even a large company. The level of detail you provide for each main point may vary, and that's just fine; for some people, business plans are 100-page books that cover every possible detail or circumstance, and for others, ten pages is enough to get the creative juices flowing and to establish a basic rubric or guide to follow.
Business plans should feel manageable, helpful and creative, so don't turn them into a daunting project if you don't have to!
If you're applying for a business loan or seeking funding from an investor, the U.S. Small Business Administration recommends a 30-50 page plan. If you're not looking for outside funding, we suggest starting small, with a goal of a few paragraphs per bullet point. You can always expand as you see fit. Business plans should feel manageable, helpful and creative, so don't turn them into a daunting project if you don't have to!
As you move through our suggested outline, remember that unless otherwise specified, you can start with any section you like. While it does make sense to move linearly, if you're most passionate about the marketing part of your business or you're an accounting whiz and you want to start with what you know best, go for it! Beginning with the part that excites you the most will give you the confidence and momentum to complete the rest of the business plan.
In most cases, your ecommerce business plan should contain the following elements at a minimum.
Creating Your Own Ecommerce Business Plan
Now that you have an idea of the scope and content of a business plan, here's how to write one for your own ecommerce store. We'll start with the broadest aspects of your business, and then focus in on the important details.
1. Company Description
Start with the basics. Your company description is an overview of your business, providing high-level goals and diving into the details about what makes your company tick. Your company description may include:
Business Ownership
The business ownership section of your business plan will help you sort out who is doing what and why they're qualified to do it.
List the owners of your ecommerce business. If the business has multiple owners, list them separately. Make a note of each owner's level of ownership and the responsibilities they've agreed to take on.
List the founder(s) of your ecommerce business, and what drove them to start the business in the first place.
List the people that are responsible for operating your business (if different than the owners).
List the personal and professional qualifications, qualities, and experiences that make your business operators qualified to run the business. (For example, professional certifications, "50 years of combined experience", "river-rafting guide" - whatever gives you credibility!) It's also a good idea to list qualifications that you wish you had but don't, and create brief plans on how to acquire them.
List your business model - are you selling directly to customers, or using a business to business (B2B) model?
List your type of business - e.g. solo proprietorship, partnership, LLC
2. Products
Now it's time for the fun part: Describe what you're actually selling! Start with a high-level look at the products you currently sell along with products you plan on selling in the future, focusing on their specifications and benefits.
Main Product Lines: Summarize your main product lines - what types of things does your store sell? Don't list every product in your catalogue, try to restrict it to broad categories, such as "graphic print tees". Emphasize the benefits or competitive advantages of your product lines: You aren't just selling dresses, you're selling whimsical or quirky dresses. You can also add a little bit of a "human" element about why you chose those products and what makes them so special to you. Then go into a bit more detail with the following information:
Differentiators: There are plenty of quirky dresses out there, so what makes yours different? Perhaps each dress is handmade (or handmade-quality) and fully-lined, which is a huge differentiator in today's current atmosphere of "fast fashion" or disposable clothing. If they are high-quality, maybe you sell them at a price that's lower than the typical price point for dresses of that caliber. Maybe you only use U.S. designers and manufacturers. Perhaps you hand-design original fabric that nobody else sells. Try using the "in a world" format to make this section a little easier: "In a world of X, my product does Y."
Product Sourcing: How will you acquire each of the products you listed? List your different product sources, storage locations, and include data on how to get in touch with your suppliers.
Costs: This doesn't need to be a full financial run-down (we'll get to that later) but should instead provide a basic overview of how much your products will cost, on average, to acquire, and how much they'll cost for the customers. Consider referencing competitors in this section to make sure your pricing is standard for your industry – or better.
Life cycle: How long do your products last? If they are seasonal, when and how will you acquire new stock, and what will you do with the old? How often will your target market expect to see new items? With dresses, for example, people might return often to check out what's new – particularly as events come up or as seasons change.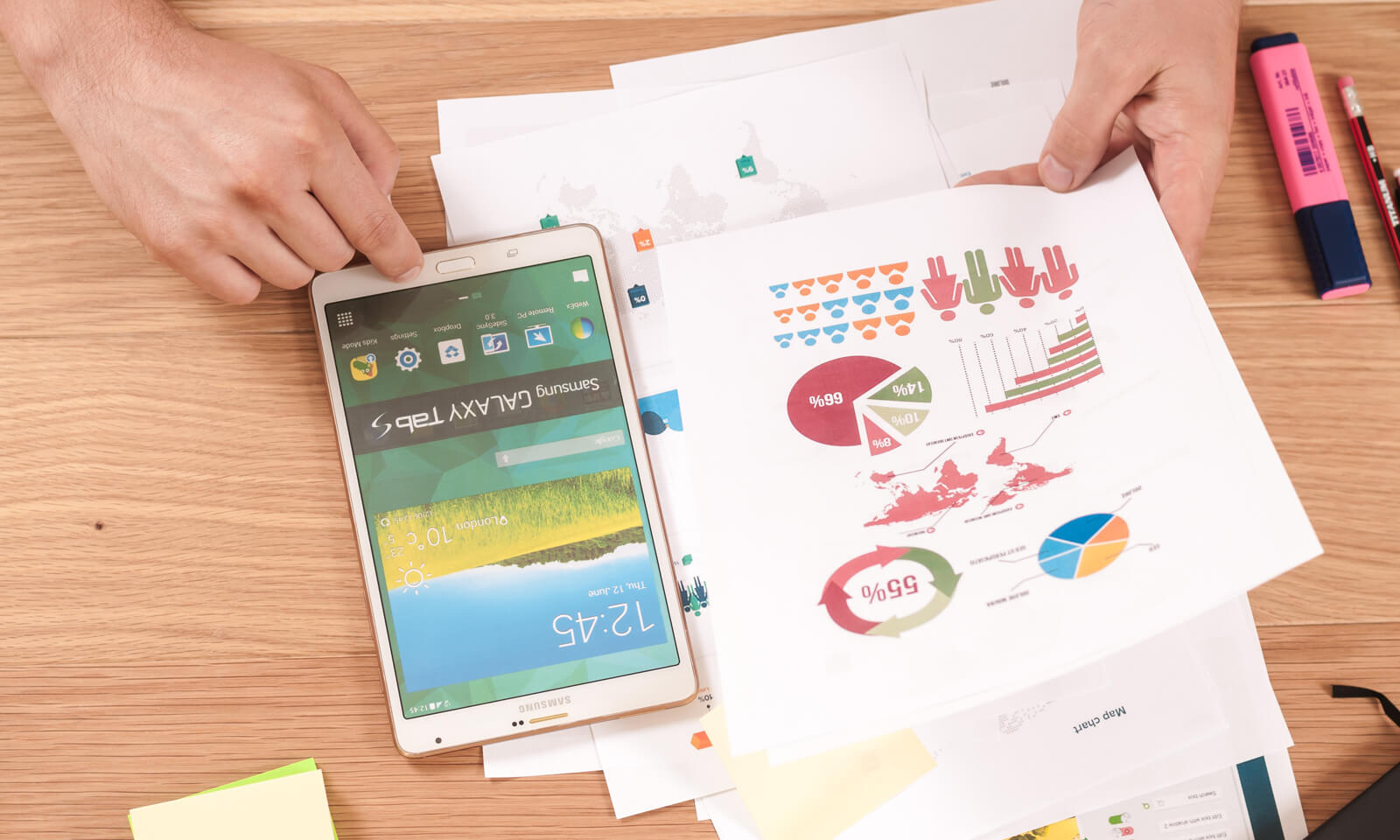 3. Operations
This pertains to the logistics and 'moving parts' of your business - how you're getting your products from the manufacturer to your customers. Don't worry about costs yet - we'll cover that later.
Where will your business operate? List any physical locations related to business operations. This may be your home office, a rented space, a new headquarters, etc.
List your staff and management team
List your product suppliers, or how you will create/acquire what you're selling.
List your packaging providers
List your storage spaces
List your shipping providers
List third-party service providers (such as your ecommerce provider, subscription-based tools, etc.)
Create brief descriptions of the fulfillment, shipping, and payment collections processes.
Now for some nitty-gritty stuff. Your operational plan may feel like the "boring" part of your business plan, but it's important – and it'll give your creative brain a break for a little while.
4. Market Analysis
Market analysis will tell you whether or not people will buy what you're selling.
It's broken down into three main sections:
Audience Segmentation What key demographics are you going to serve? Where do they live, how old are they, how much money do they make, and what do they value? As you think about your target audience, it is helpful to create "Buyer Personas," which are separate individual characters representing your various demographic sets. If you've sold your product already, discuss who made the purchases and what they purchased.
Industry Analysis: What does the market look like for your industry overall? Has it grown or changed over the years? Do you anticipate it changing in the future? Are there factors that could impact its growth? You will almost certainly have to do some research for this part. Fortunately, whitepapers and research are abundant on almost any industry, as well as free tools like Google Trends. This is likely to be one of the most difficult portions of your business plan.
Competitive Analysis: Provide an overview of who your main competition is in the general sense (ie, "ecommerce shops that sell novelty print dresses and individual Etsy vendors who make dresses to order") and then list out a few competitors. Identify your competitors' key strengths and weaknesses, focusing specifically on where you can outshine the competition or add value to the offering. You can also take a quick dive into their presence online: Is their SEO performance stellar? Do they have a huge social media following? Are they neglecting their PPC ads? This section segues nicely into your Marketing Strategy section.
5. Marketing Strategy
Before you launch your store, it's important to spend time thinking through your marketing strategy. This will cover how you acquire, convert, and retain customers through a variety of different channels and platforms (like organic search or social ads), and is one of the most critical parts of your business plan. After all, all of your other planning is useless if you can't attract any customers to your store.
All of your other planning is useless if you can't attract any customers.
The Marketing Strategy is a crucial part of your ecommerce business plan. Your marketing strategy will discuss the following:
Content Strategy: While your content plans will arguably be part of your SEO strategy, we're making it a separate point because your content can shape your marketing strategy as a whole. What "voice" or messaging will you use in your copy? Will you have a blog, and if so, what will make it a "destination" blog in your industry? Will you have an on-site "Resource" section full of tips and how-to's? Will you be designing a user-generated content campaign, leveraging social media and customer stories? Who will write your content and how often?
SEO: Organic visibility is crucial to the success of many ecommerce shops. What will your SEO strategy look like? Will you do it yourself or outsource it to a professional? If you're keeping it in-house, what tools will you be using and how will you be learning? What will your keyword strategy look like? Provide some information on the tactics you'll use for on-site SEO (keyword research, meta data, content, category and product optimization and technical elements) and off-site SEO. You can keep your off-site SEO section relatively brief, as the PR section will discuss most of the specific tactics you'll be using during your off-site SEO campaign.
PR: How will you get the word out about your website and products? Will you offer products for bloggers to review or will you write guest posts? Will you be running any "newsworthy" campaigns or promotions? List a few blogs who would be your ideal target blogs in this section, too.
Paid Search: If you are planning on running PPC (pay-per-click) ads, what does your budget look like? What sort of competition will you be looking at? Are you going to run a Shopping Feeds campaign as well? What about retargeting or banner ads? If you will be devoting resources to paid ads, explain why they're a good fit for your business.
Social Media: What platforms does your target audience use most frequently? Discuss each one in detail, including information about how you plan to engage your audience on that platform. An example could be: "My target audience loves to share clothing and quirky products on Pinterest. I'll meet them on this platform by curating a number of boards that cater to their likes, working my dresses into the mix. I will also like, follow and otherwise engage with users who fit my target demographic."
Email Marketing: For many ecommerce shops, email marketing is a cornerstone; it's nearly as timely as social media, but users will not have to navigate to your social media page or spot an ad to receive the information. How often will you update your new or returning customers on what's in store for your products? What additional copy will you include to entice them to read the email? How will you encourage email signups in the first place? How will you segment your email marketing list so that each group is getting the type of email most relevant to them?
Promotions: How often will you run promotions, and what type will they be? Will you be running any competitions on social media? List one as an example, or share your entire promotional calendar. How will you get the word out about these promotions?
Customer Loyalty: How will you encourage repeat buyers? Will you be sending out a newsletter, creating retargeting ads or setting up a rewards program? Will you offer promotions to people who can get a friend to purchase your products? Are there exclusive deals for people who are "in-the-know?" Customer loyalty can be a key component in keeping your ecommerce business sustainable – and having a loyal following will remind you why you're running this business in the first place!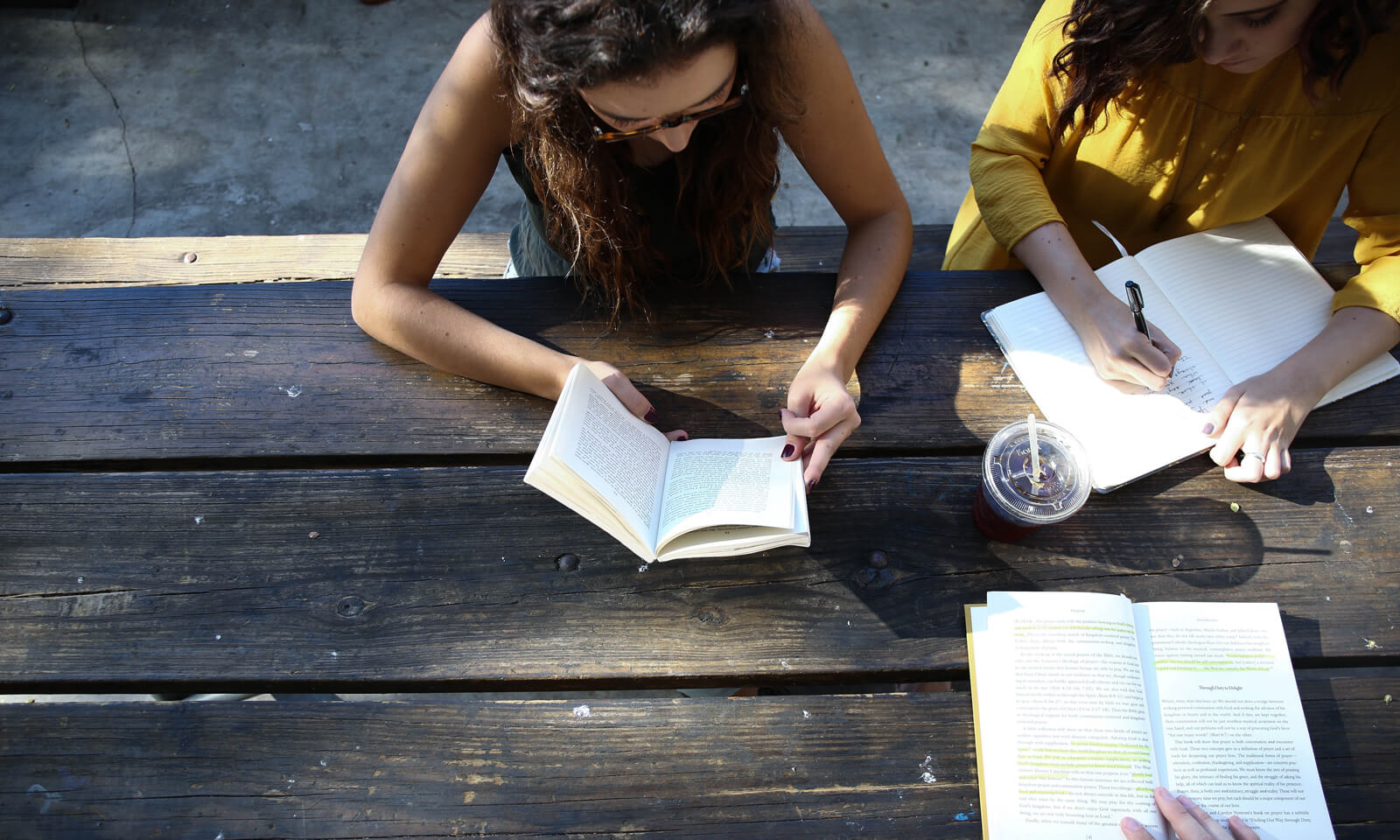 6. Financial Plan
Ah, the dreaded Financial Plan. For many people, this is the most difficult part of the business plan, and frankly, the least fun. However, it's extremely important. In fact, if you don't want to write a business plan at all, you'll still need to do this part. If you're seeking outside funding, this is the part that should contain the highest degree of detail – investors care about where their money is going and need to be reassured of an eventual return on their investment (or that you won't default on your loan).
Planning your finances can make the difference between a successful, scalable business and getting caught completely off-guard by unexpected expenses or unsustainable profit margins.
If you're not seeking outside funding, this section is still critical, and the more you put into it, the more you'll get out of it. Planning your finances can make the difference between a successful, scalable business and getting caught completely off-guard by unexpected expenses or unsustainable profit margins. At a minimum, your financial plan should examine:
Raw Operational Costs: This means the cost of every single component of your business. Don't worry about getting too detail-oriented here; if you want to mention that roll of tape, do so. Also mention:

Office or warehouse rent
All costs associated with product acquisition, including the raw cost of the products, shipping and how much you'll need in stock at any given time.
Employee pay – if it's just you and you're not paying yourself a salary, it's still important to note that, along with some information about how long you can expect to keep that going.
Web hosting fees
Payment processing fees
Shipping fees
The cost of any custom design work, marketing service or anything else you plan on outsourcing
Photography equipment (if you're planning on using a high-quality camera to take product photos)
Computer programs like Adobe Creative Suite or video editing software; if you need to upgrade your computer to accommodate these programs, add that cost in, too
Marketing tools (Hootsuite, Mailchimp, etc)
Office supplies and daily work-related expenses
Travel expenses, if travel is required
Shipping supplies
Advertising budget
Many people separate this section into "Fixed Expenses" and "Variable Expenses." Fixed expenses include things like rent, employee salaries, hosting fees and other things that won't change monthly. Variable expenses include payment fees, shipping fees and other things that will fluctuate.
Bust out the ol' Excel sheet and enter the amount of money you'll lose with each product, including raw product cost, shipping and payment processing.
Current Assets: Make sure you have enough to cover at least the fixed costs, if not the variable costs. If you're running your business full-time, you'll also need enough to accommodate the fact that you won't have a salary for awhile. Set aside enough money to cover you (and/or your family's) expenses for six months to a year.
Projected Profit and Loss: This is the "meat and potatoes" part of your financial section, if not your entire business plan. Bust out the ol' Excel sheet and enter the amount of money you'll lose with each product (you can average this or itemize individual products), including raw product cost, shipping and payment processing. Then add your expected revenue (assuming you listed your costs as a negative number). You now have the expected profit of each product in the ballpark sense, and it's time to start relying on research, goals and market assumptions to determine longer-term profit. You can play around with numbers, using a couple of scenarios as starting points and changing items like the price of the product or the cost of customer acquisition. You'll also want to factor in variables like sales, promotions ("free shipping on orders of $50 or more") and the possibility that you won't be able to sell a particular product at all.
Cost of Customer Acquisition: Given all your data, how much can you afford to spend on acquiring each customer? If each customer spends an average of $75 at your shop but you spend $500 to acquire them, it's time to rethink your acquisition strategy. That said, many marketing tactics will naturally be pricier up front than the profits you'll make, but over time it will balance out when a large fan base develops due to your efforts.
Break Even Point: Using your profits and loss sheet, determine how much you'll need to sell before you can break even – and now we're including the raw operational costs, too. Is this a reasonable number? How long do you think it will take to achieve that goal?
Scalability: How will you scale up as you acquire more customers?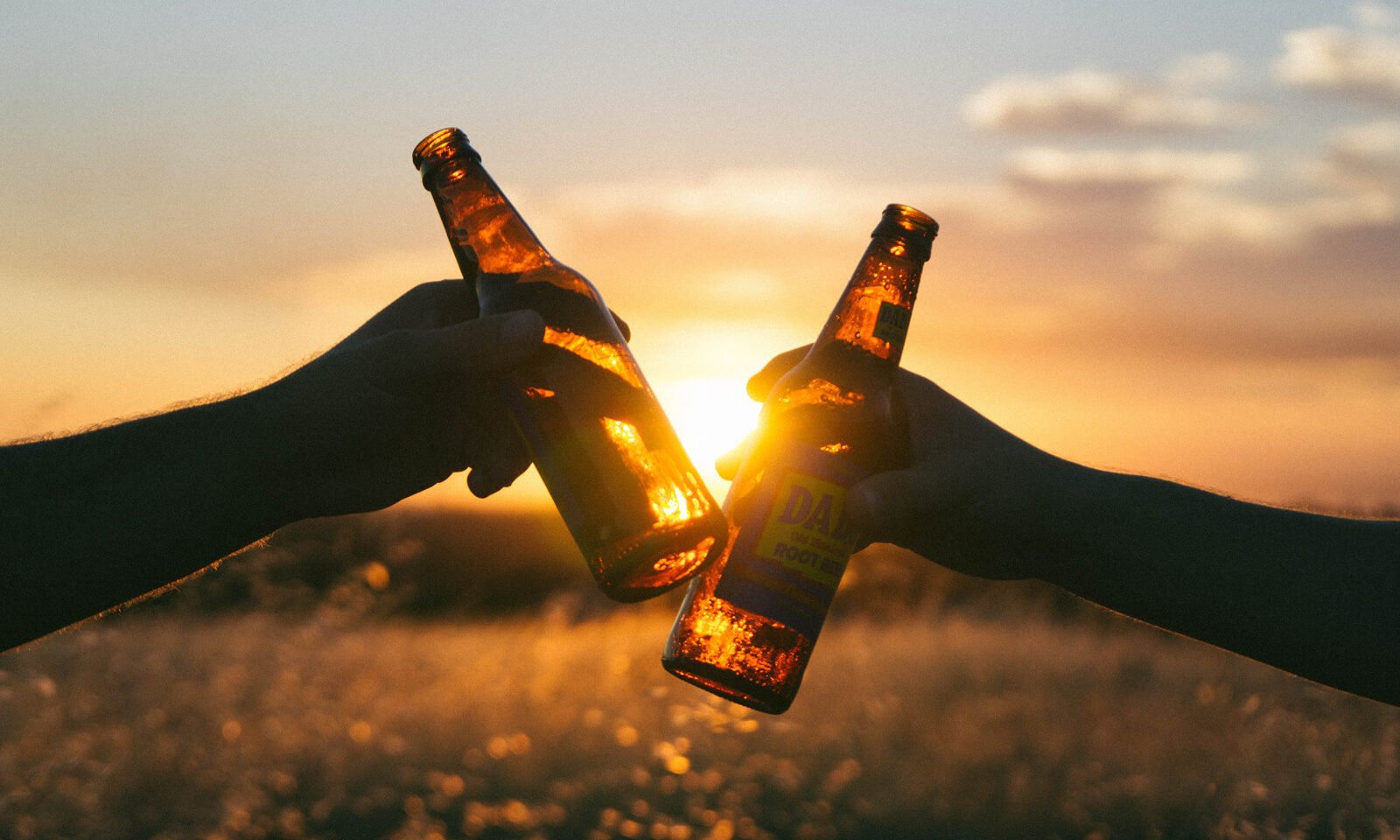 7. Milestones
Now that we're done with our finances section, we can get back to the fun stuff: milestones! Milestones are important metrics by which to measure your progress and make changes if something isn't working out. They are also hugely motivating and worth celebrating upon reaching. Set as many milestones as you want, from making your first sale to breaking even. Consider adding things like:
First sale
First 100/500/1,000 "likes" or follows on your social platform of choice
First positive review
First write-up on a blog or in the press
First sale from organic/social/paid traffic
First 50/500/1,000 sales
Breaking even!
First part-time/full-time employee
Moving to a bigger office
List your milestones out and put them in a place where you can see them every day. Get creative if you want, making a "game board" or another visual image and visibly crossing off or moving past each milestone. Keep your larger goals in mind, but don't be afraid to celebrate even the smallest accomplishments along the way. This is hard work, and you deserve to acknowledge and appreciate every success.
8. Executive Summary
The Executive Summary is the last part you'll write, but it frames your entire business plan. Think of it as the "book jacket" for your business, introducing key elements and sharing your passion for what you do. Even if you think you have a good understanding of your business at the outset, it's still a good practice to write this last; it will likely feel more organized and pull in more information once you have the rest of your business plan nailed down. There might also be a particularly salient point or poignant benefit that emerges in the process of writing the plan, and you'll get to include it here!
The more objectives you establish, the better direction you'll have, but do keep all objectives funneled toward the singular goal outlined in your mission statement.
Consider adding the following to your Executive Summary:

Mission Statement: Why is your ecommerce business here, and who does it intend to serve? How does it fill a need or improve an aspect of your target audience's life? This is your chance to explain, in a sentence, a paragraph or whatever makes sense for you, how your business will impact the world. Mission statements heavily guide decision-making down the road. For example, does your marketing strategy help further your mission? What about your product selections? Your ecommerce business has a purpose, and keeping that purpose paramount will strengthen your drive, enhance your communication and help you through the rough patches.
Objectives: Objectives are similar to a mission statement, but they're a bit less high-level and more goal-oriented. If you're starting an online dress shop, your mission statement might be to "outfit women in fun, affordable clothing that inspires confidence, embraces originality and allows women of all sizes and backgrounds to find a community of similarly fashionable peers." One of your objectives, then, could be, "to become the place people think of when they're looking for quirky dresses," or "to develop an online community of women who share a love of fashion and can inspire others to consider the brand." The more objectives you establish, the better direction you'll have, but do keep all objectives funneled toward the singular goal outlined in your mission statement.
Start Date, Founders, and Current Key Players: Touch briefly on when the business started, who the founders are, and who operates it now. You'll be providing more detail on this in your Company Description section, but it's nice to provide a quick "role call" in your Executive Summary.
Your Products: Provide more information on what, exactly, you sell and tie it to your mission statement and goals whenever possible.
Differentiators: How will your ecommerce business stand out from the crowd? What makes you different as a company? What makes your individual products different?
Summary of Growth: If you've been selling your products online in any form, this is your chance to brag about your accomplishments. It could be something like, "Became the exclusive provider of X brand," "sold out our inventory in X months on Etsy," or "Developed a strong community of 1,000+ on Facebook." If you haven't set up your online store yet or sold online before, don't sweat this part!
Outside of the mission statement and objectives, the rest of your Executive Summary is covered in more depth in other parts of your business plan.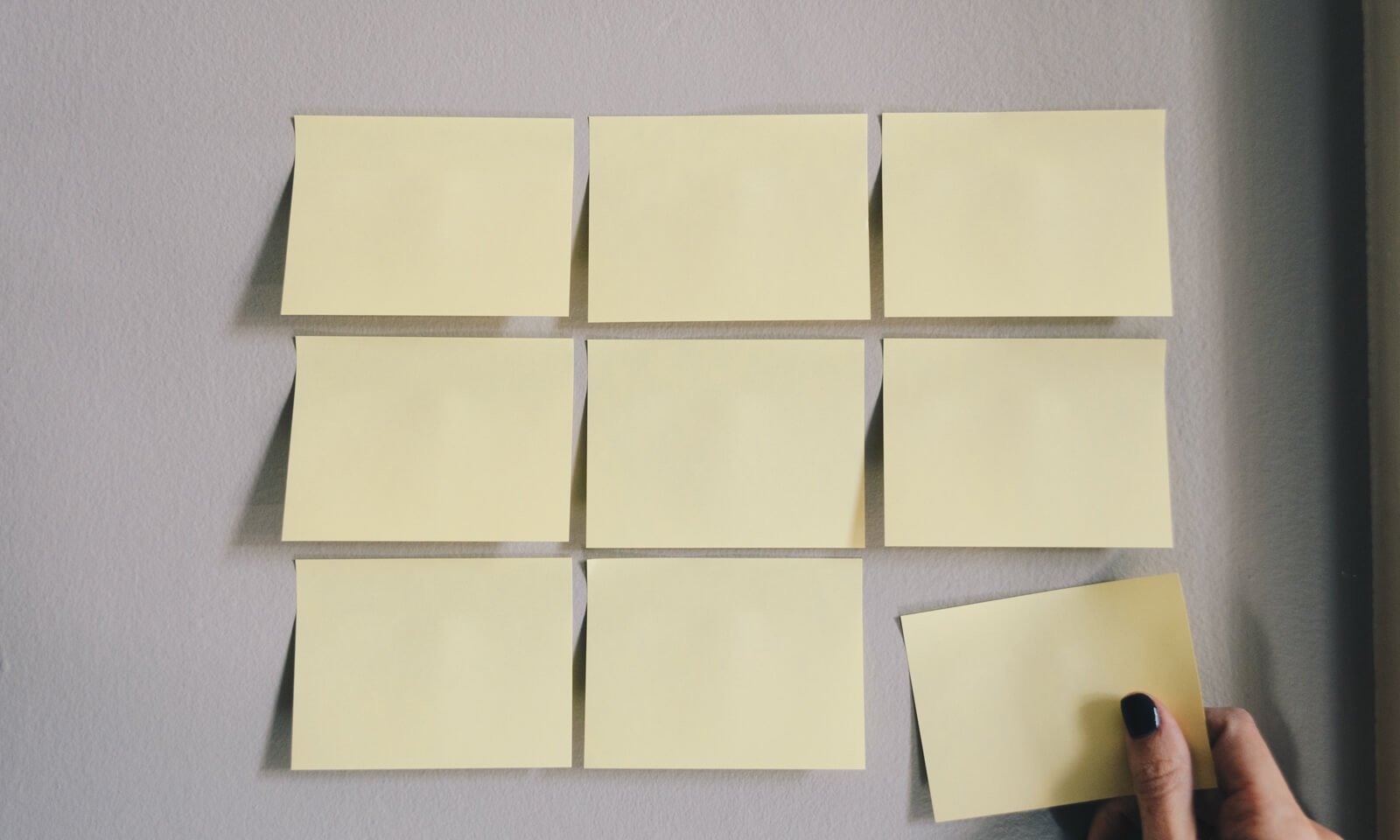 Optional: Writing a Funding Request
If you're writing your ecommerce business plan to receive outside funding, this final part is where you make the ask. Be as specific as you can about what your financial needs are, what you will use the money for and when you will pay it back. Include a timeline if you can. If you're looking at investors, stipulate the terms of the investment. Finally, make sure the plan is well-presented and visually attractive. This includes formatting it correctly, checking for spelling and grammar, including a title page and a table of contents and saving it as a pdf for proper printing across computers.
Complete your own business plan
If you made it this far, congratulations. Creating your own business plan won't be easy - but success comes to those willing to put in the work. Creating your business plan will let you identify and avoid common problems, and give you a quick and easy source to review the most important information about what your business is and how it operates. You should refer to it often as you create your website, social profiles, and set up your marketing campaign - it's a living document, so don't hesitate to make changes as your store evolves. Or, if you're feeling like you're in over your head, don't feel like you have to do everything yourself - there are experts who can help you plan your business. The most important thing is that you keep moving forward and working to improve your business - success will come with time.
Have any questions about writing a business plan, or have you already written one that worked for your store? Let us know in the comments!