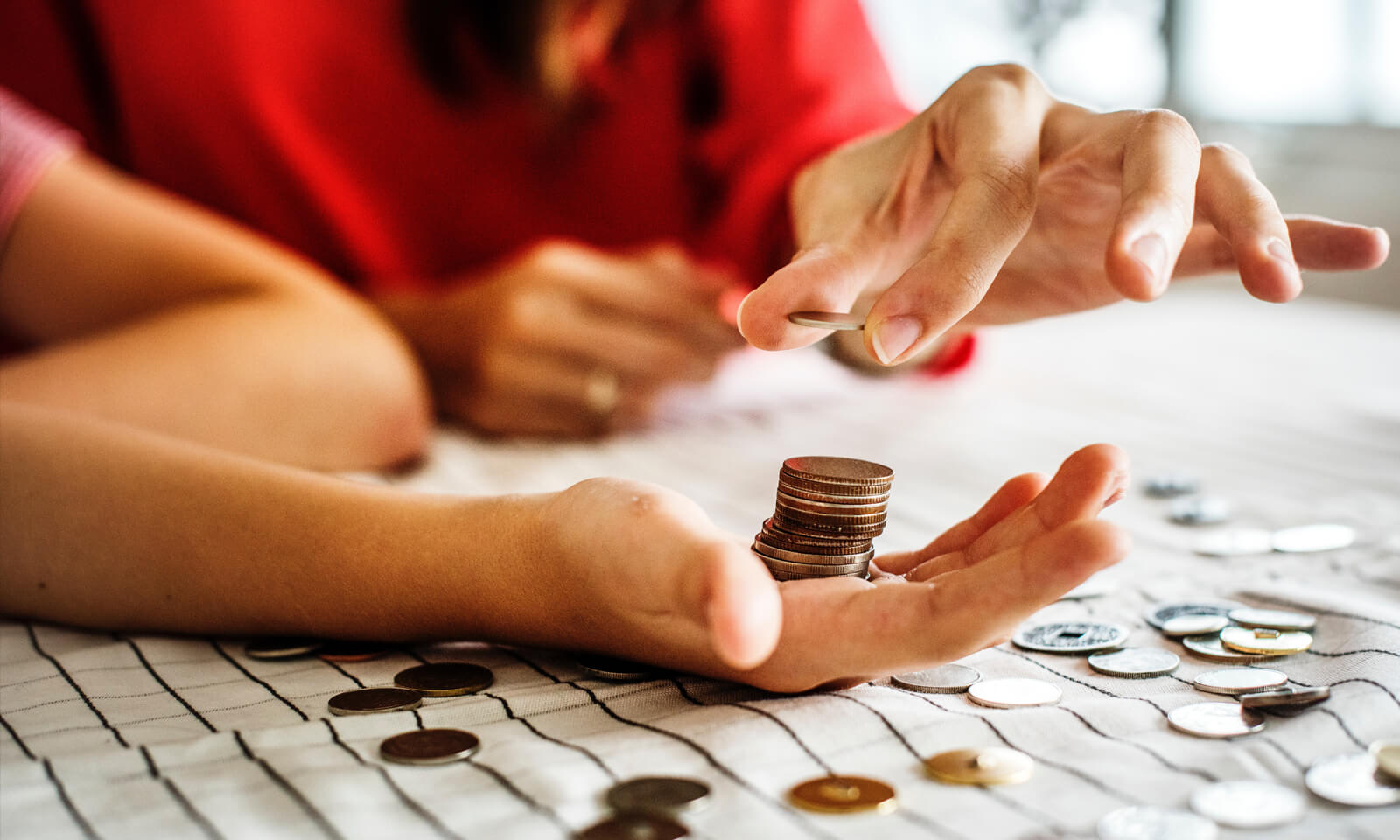 In the age of the internet, it's easier than ever to pursue your dreams of starting a small business. Online platforms such as eBay and Amazon have made selling accessible to nearly everyone while social media platforms like Facebook and Instagram allow small business owners to gain a following and advertise their brands without hefty marketing dollars.
But even though an ecommerce business has a lower barrier to entry, it's likely you'll probably need some additional capital at some point to grow. Whether you have a healthy business already or you're hoping to get one off the ground, here are ways to find that capital and set yourself up for success.
Why ecommerce?
The world of ecommerce is growing — and it's growing fast. According to the U.S. Census, ecommerce sales were up 3.9% in just the last year. If you're a budding entrepreneur, opening up an ecommerce business could be a great way to get your feet wet as a small business owner and become your own boss.
Ecommerce sales were up 3.9% in just the last year.
As an online-only business, you aren't saddled with all of the costs involved with running a brick and mortar. Plus, with so many online tools and apps made specifically for ecommerce business owners, it's easy to get up and running quickly. And if you're considering opening a physical location in the future, an ecommerce storefront can work as a launchpad to refine your product and your marketing strategy before you set up shop.
How to Find Funds
Once you've decided to start an ecommerce business, it's time to consider how. Even though it can be less costly than opting for commercial real estate, there are still costs associated with creating a product, bulking up on inventory, paying for shipping and more. Plus, though you won't have a physical space to keep up with, you'll have to account for your digital storefront and consider necessities such as buying a URL, designing a website and marketing your business as you get off the ground.
Bootstrapping
If you're lucky enough to have a nest egg to draw from, you may want to consider bootstrapping and funding your ecommerce business out of pocket. Though starting a business is always associated with costs, an ecommerce business may take less money to get off the ground. The obvious perk of bootstrapping is that you avoid debt, at least while you're getting started.
Crowdfunding
Chances are, you've watched a Kickstarter video at some point in your career. If you've only before been a spectator, consider whether Crowdfunding is a viable way to raise the money you need.
There are two models used in modern crowdfunding platforms, both allow you to compensate for the funds raised in a different way.
The first is rewards-based, which is arguably the most popular. This is the model used by Kickstarter and Indiegogo. As the name suggests, backers offer donations in exchange for a predetermined reward. As the donation amounts get larger, so do the value of the prizes.
The other model is called equity-based crowdfunding and though it has been around just as long as rewards based, it's seen a spike in popularity over the last few years. Basically, these platforms allow investors to back a company during the early stages of its development in exchange for a percentage of equity in the business.
Each have their own perks and trade-offs that will affect your business in a different way. With platforms like Kickstarter, you may not get the money you've raised unless you reach your goal — and you'll have to spend money on prizes for donors. With equity-based, you may find that preparing the necessary legal documents required is time consuming and costly. Both methods can be successful for the right business, but they're not guarantees.
Friends and Family Funding
If you're surrounded by individuals who believe in your dreams and are willing to help you succeed, it may not be a bad idea to allow them to support you financial through a loan. In this case, it's important to treat your friends or family as though they were professional investors. Make sure everyone is on the same page and, if everyone agrees to it, set up a structured repayment plan and hard deadlines. This keeps the funding professional and as stress-free as possible.
Business Line of Credit
A business line of credit is a flexible way to finance your business and allows you a pool of money that you can draw from up to a specific limit while only paying interest on the money you borrow. Plus, if you're a young business just starting out, a business line of credit may be easier to obtain than a traditional bank loan.
Business lines of credit can be very useful to fund ongoing expenses, such as supplies or advertising
Depending on the lender, the application process for a line of credit is usually pretty simple. Once you've been approved, you can withdraw funds against your credit limit as often as you need to, paying back principal and interest on only what you've drawn from. Plus, most lines of credit are renewable, which means you can borrow again and again as long as you pay back what you've borrowed. In this way, business lines of credit can be very useful to fund ongoing expenses, such as supplies or advertising, bridging the gap as you go.
Business Credit Card
If you only need access to a little bit of money or you need a safety net for those unforeseen expenses, a business credit card could help fund your ecommerce business. Like a personal credit card, a business credit card gives you access to a revolving credit limit and allows you to cover business expenses, while enjoying perks like fraud protection and points. Plus, some business credit cards help build your business credit, which can be helpful when applying for traditional funding down the road.
When considering a business credit card to fund your business, start with cards that offer a 0% Intro APR. This way, you can use the money to cover first-year expenses without paying high interest rates. The American Express Blue Business Plus and the Chase Ink Business Cash Credit Card are both great 0% Intro APR options.
Small Business Term Loan
If you have a need for more capital than a line of credit or credit card can offer, a business loan could be a good idea. Though it's important to keep in mind that most business loans require you to have been in business at least a couple years before you qualify.
The perk of going through a bank is that they can usually offer loans with the chance of a lower interest rate, which means more money in your pocket every month.
First, it's important to consider where you'll find financing. One option is a a traditional lender such as your local bank or credit union. The perk of going through a bank is that they can usually offer loans with the chance of a lower interest rate, which means more money in your pocket every month. But a traditional lender usually requires a lengthy application with higher fees and low approval rates. If your business has a track record of success, this can be a great avenue for funds.
If you need funding quickly or your business doesn't qualify through traditional lenders, alternative lenders can be a great option. Online lenders such as Funding Circle, Lending Club, and Fundation offer access to term loans with a reasonable payback plan, lower upfront costs and, typically, higher approval rates. But compared to a traditional lender, you should expect to pay higher interests rates.
A term loan can help take your business to the next level, but it's important to look into all of the options before you sign on the dotted line.
SBA Loans
Sometimes considered the holy grail of business financing, it's important to consider SBA loans. These are loans, partially guaranteed by the Small Business Administration, typically come with low interest rates and manageable repayment terms. If you, the small business owner, cannot pay back your loan the SBA steps in — which makes banks more comfortable with lending you the money.
Because SBA loans are lower cost, they're incredibly competitive. The application process is also long and tedious, with an average loan processing time of 4 to 6 weeks. Depending on your financing needs, time in business and how you plan to spend the money, there are a few types of SBA loans to consider, but all of them require good credit and some history in business.
Grants
Securing a business loan can be a great way to fund a business, but it can be costly. An alternative is a grant: Free money to start or grow your small business. It may sound too good to be true, but of course there are caveats. First, they're incredibly hard to come by and can be extremely competitive. Second, they typically require you to use the funds for a specific expense (so you have to use the money you're granted for the same purpose you originally pitched).
To start, there are over 1,000 federal grant programs specifically targeted toward small business owners. In order to encourage more women and minorities to start small businesses, there are also a good deal of grants out there targeted specifically towards them.
Though grants can be hard to come by, landing one can be a great way to raise necessary funds and launch your business. If you have the time to invest in a well planned and thorough application, it can be well worth your time and investment.
Whether you've had an ecommerce business for awhile or you're hoping to make your start as an entrepreneur, it can be a lucrative and rewarding way to become your own boss. And if financing is the only thing holding you back, there are many options for every business owner to get the funding they need to succeed.