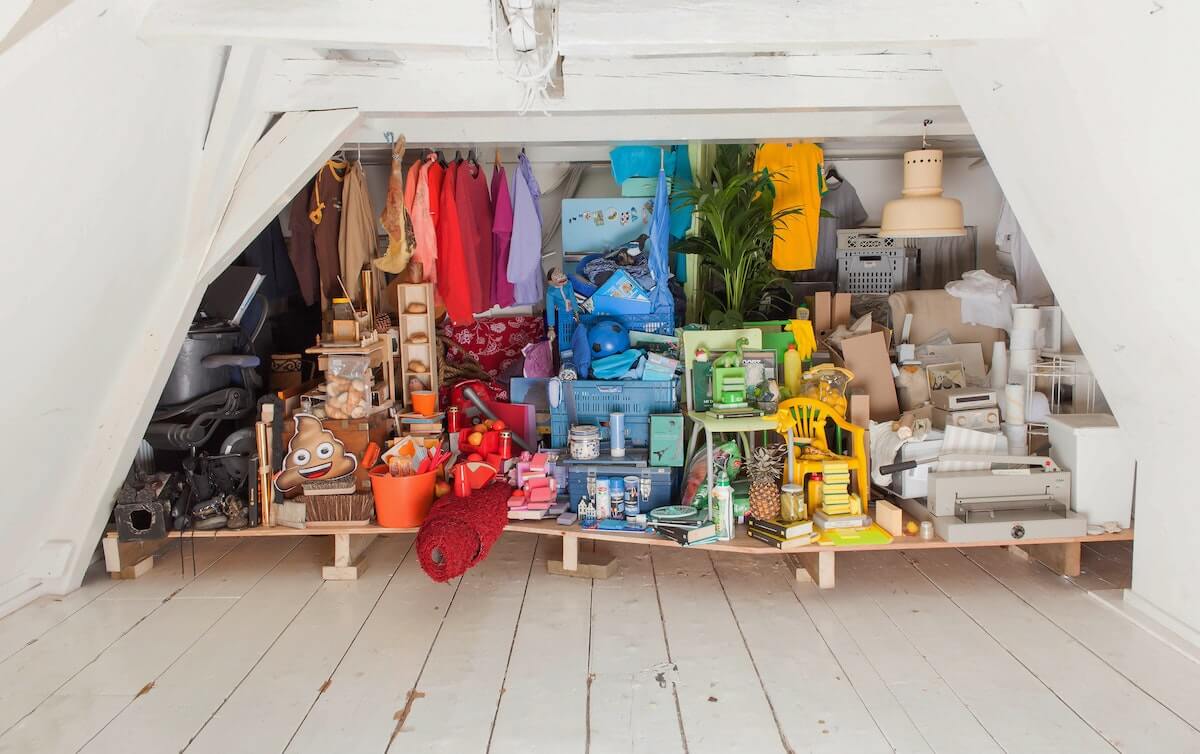 When you're shopping at one of Target's brick-and-mortar stores and can't find what you're looking for, the solution is as easy as finding the nearest store clerk and asking for help. When you're shopping at Target's ecommerce store, on the other hand—or any ecommerce store, for that matter—it's often much easier to simply leave and find a website that meets your needs in a more apparent way. Such is the curse of the online store: the industry was built by a desire for convenience and speed, and the average online shopper has little time or patience for anything less.
The takeaway? It's your website's job to instantly communicate to the customer that they've found the right place, then lead them through the sales funnel as seamlessly as possible. Fortunately, that goal is perfectly achievable; it just takes some organizational prowess during the early stages of your site design/redesign process. If you start with a roadmap in the beginning, you'll know exactly where you're going post-launch—and so will your customers. Here's how to organize your ecommerce site so you'll end up with confident, conversion-driven customers down the road.
1. Always Start With A Plan
When you start designing your website, it's tempting to dive right into trying out new fonts or getting distracted by page-level minutiae. If you pour a lot of time into the page-level design before broadly mapping out your site design, though, you'll likely end up walking back a lot of your early work as your high-level needs and goals become more clear. Your website is like a house: before you can paint the house and add decorative flair, you'll need to start with a floor plan.
That means determining which pages your website will include and how they'll be arranged. We'll take a deeper look at this in our next section about navigation, but your plan doesn't start there. Instead, it starts by asking the following questions and considering how the answers impact the information you present:
What is most important to my customers?
How will they know they're in the right place?
Which products will my customers want to find most, and what paths will they take to get there?
What needs to be visible on every page?
What can my customers do if they get lost?
The answers to these questions will help you decide what type of navigation menu to use, how to organize your top-level categories, what to put in your most high-visibility places (like the top of the homepage), how large your photo areas will be, and what to include in the header and footer of your site so it's always accessible.
2. Map Out Your Navigation
Since you ultimately control your site's navigation, making intentional choices before you start designing can help give your store a more deliberate, unified feel. Do you want your navigation to be on the top, the left, or the right? Do you want both top and left navigation?
Customers new to your ecommerce site will likely begin navigating it through category pages, so make sure that these are neatly organized. Clicking a dropdown menu to choose a specific category should filter and sort the products accordingly. You may also choose to add a bar that shows the number of products per page. This same bar may also list products according to price or newest in the shop.
3. Add a Clear Header and Footer
This may sound like a fairly obvious necessity for an ecommerce website homepage. However, it's not uncommon to encounter ecommerce sites that use an endless scroll feature. This means you keep scrolling to see featured products and recommended products, but may struggle to get to—or even find—the ecommerce site's About Us page or contact information.
Successful ecommerce websites have a clear header and footer on their homepage. These should be user-friendly across all devices, from desktop computers to tablets.
Items in the ecommerce header may include, but aren't limited to:
Name of the business and its company logo
Dropdown menus for category pages
Customer login button
Shopping cart avatar
Search bar
Optional items, such as a wish list or a dropdown menu for language options
Items in the ecommerce footer may include, but aren't limited to:
Contact information, including a mailing address or P.O. Box, phone number, and email address
FAQ information, including returns and exchanges, order tracking, and shipping information
Terms and conditions
Privacy policy
Social media links (these may be featured in the header or footer)
Link to subscribe to the company newsletter
4. Display Search Options
As well-organized as your navigation might be, customers can still get lost sometimes. That's okay, so long as you give them:
An easy way to backtrack (breadcrumbs)
An easy way to get home (usually by clicking on the brand name/site logo at the top of internal pages)
An easy way to find what they're looking for (a search bar)
Customers who use your search functionality to find products are much more likely to purchase than those who are simply browsing. Make sure this feature is prominent for your users on every page.
5. Consider Your Home Page Carefully
Once you have your site architecture mapped out and your categories organized intuitively, it's time to start considering page-level design decisions. That work starts with what will become the critical first touchpoint for many of your website visitors: your home page. Even if your website visitor enters your site through a different page (via organic search), they'll click home when they want a better understanding of who you are and what you sell.
That means your home page has a crucial job to do: convince customers that your ecommerce store is a perfect match for them, and direct them to the next stage of the customer journey. Customers tend to ask a series of basic questions as they shop. Include content that anticipates and answers the following questions:
"Where am I?" Tell them who you are.
"Am I in the right place?" Tell them what kind of business you run.
"Do you have what I want?" Let them know what you offer.
"How much is it?" Display prices that reflect your site's general price point.
Additionally, your home page should include:
Your Unique Value Proposition (UVP). Also called a Unique Selling Proposition or USP, your UVP communicates what your business does, how it benefits your audience, and how you're different from your competitors. Ideally, you want to express all that within a few words or a sentence, which is difficult. But defining your UVP is an important step that will help guide how you design and organize the rest of your site—not to mention your marketing strategy.
High-quality images that communicate something about your brand and products. Can you imagine clicking on an ecommerce website that's nothing but text? Use your site to showcase high-quality images that tell your visitors something about your brand. This may include product photography, images of your employees, or photos of people enjoying your products.
Social proof. Why should your visitors trust you? While your own words are a great start, anyone can say nice things about themselves; your customer will be looking for external validation from third-party sources, or social proof. This may include customer testimonials, reviews, or logos from impressive companies you've worked with before, or links to case studies.
A clear call-to-action (CTA). What do you want your visitors to do next? Make it clear, using a standout color and straightforward language. Your main CTA for the page may change over time as you push short-term offers or highlight particular products. Test different CTAs and see what gets the best results.
6. Optimize Product Pages for Conversions
Once the customer gets to a product they're interested in purchasing, nothing should feel unfamiliar or complicated. Your product pages should include:
The product title
A brief description of the product
High resolution photo(s) of the product from multiple angles
Price
Payment methods (credit cards, PayPal, Venmo, financing, and more)
Color and sizing options
Shipping information
An Add to Cart button (you may also include a Wish List button for customers who aren't interested in making a purchase right now)
Additional product specifications, if needed
Social media sharing buttons
Customer reviews
Related products
7. Don't Neglect Your Other Pages
While your home page and product pages are critical ways to inform your customers, information-seeking shoppers will often look to other standard ecommerce pages for more specific information. That means the pages you'll be tempted to exert less effort, like your return policy or FAQs pages, are actually important parts of the journey for some customers. Let's take a look at the other pages your customers may visit for information:
About Us Page
While your homepage will do some of the heavy lifting when it comes to communicating who your business is to your visitors, your About/About Us/Who We Are page has the freedom to go into detail. Accordingly, this is the best place on your website to tell your brand story directly. When did your company start? Why does it exist? What do you stand for? This is an ideal time to humanize your brand and show your customers the faces and values behind your business.
While your About Us page is about your business, you'll still want to center your customers in the conversation. Think about what's important to them. What will they most want to know about your company? What would make them trust you more and feel more connected with you? What values do they share with you?
You can also include images and bios of some of your main employees—people will always connect more with other people than they will with a brand logo.
Contact Us Page
When customers have a question or problem, where can they go? Your Contact Us page should provide that information in a simple and up-front way, including multiple ways customers can reach you if possible. Make the information interactive and clickable whenever possible—rather than just telling them your phone number, make it clickable so they can call it instantly if they're on a mobile device.
In addition to putting the Contact Us page in your main menu, it's a good practice to add some form of contact option to every page. For example, you could include a phone number at the top of every page, or a chat box that pops up on each page.
FAQs Page
An informative FAQ page is essential for a few reasons:
It's good for your customers. When customers have a question about your store or products, an FAQ provides an obvious place for them to seek the answer. Finding what they're looking for quickly and easily provides a positive experience and makes them more likely to buy.
It's good for your support team. Many customer support teams are accustomed to answering the same questions over and over again. If people can easily find those answers on their own, it saves your customer support specialists time and energy so they can focus on other issues.
It's good for SEO. A big part of SEO is anticipating the topics your customers care about. Your main FAQ page can provide basic answers to common customer questions, but it also serves as a starting point for a content strategy that can expand and develop on answers in blog posts and guides.
To create your FAQ page, think about all the questions you've heard from your customers. Go through your old emails, and ask your Sales and Customer Support teams what questions they get frequently. Add to it regularly as new questions emerge.
Privacy Policy
With growing customer concerns about data and privacy, businesses have a greater responsibility to handle data responsibly and transparently. Work with a lawyer to draft your own privacy policy, and put guidelines in place to make sure all of your employees know and follow the policy.
Return Policy
Any time customers choose to buy an item online, they're taking a risk. They can't try on clothes or smell soap and candles prior to making a purchase, and photos don't always look exactly like the product that shows up. The best way for ecommerce businesses to proactively address that risk is with a good return policy.
A good return policy provides clear information on what customers can expect from the return process. To gain a competitive edge and earn more sales, make sure yours is as hassle-free and seamless as possible.
Company Blog
What's the latest news in your ecommerce business? Your company blog can share the latest and greatest information about your business or industry, in addition to highlighting new inventory and promotions.
Get creative with your content! Create DIY videos that show how to use your products.  Interview a popular influencer (and regular customer) in a podcast. Write a blog post about any changes that are coming to your business and ask customers for their feedback. Encourage your customers to reach out if there's anything they want to see; feedback is the ultimate must-have for ensuring long-term ecommerce business success.
In Conclusion
You should now have the foundational pages of your website mapped out, with goals and targets outlined for every page. With that process out of the way, you can move on to the fun part: adding the design flourishes your customers will love.