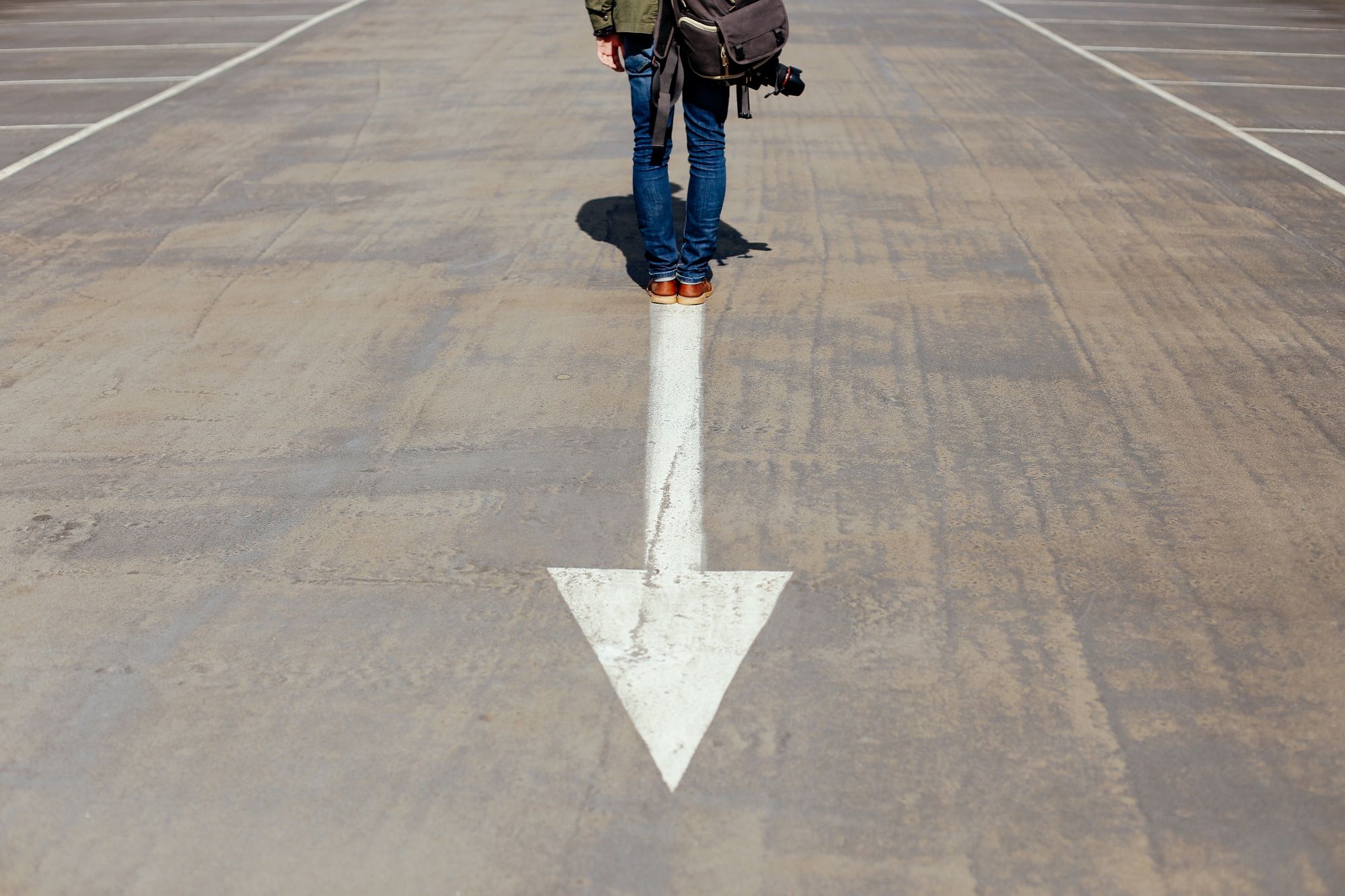 When it comes to being a business, just about every touchpoint is an important one. These days, it's not enough to just have a great product—it's equally important to have a great customer experience on just about every contact point. While you may not be able to control some other touchpoints, such as a third party social network being down, there are other things you can control, such as your ecommerce website.
The performance of your ecommerce website is just as important as the products you sell. Even before your customers land on your site, you should be making improvements and performance tweaks, particularly on speed and overall experience. Read on to see eight of our top tips to get more customers on your ecommerce website.
Consider using a dedicated hosting and server service
Speed continues to be one of the most important factors that affect your customers' experience on your site. If your ecommerce website is too slow, potential customers may be frustrated, complain about their experience to their peers, or, worst of all, abandon your site altogether.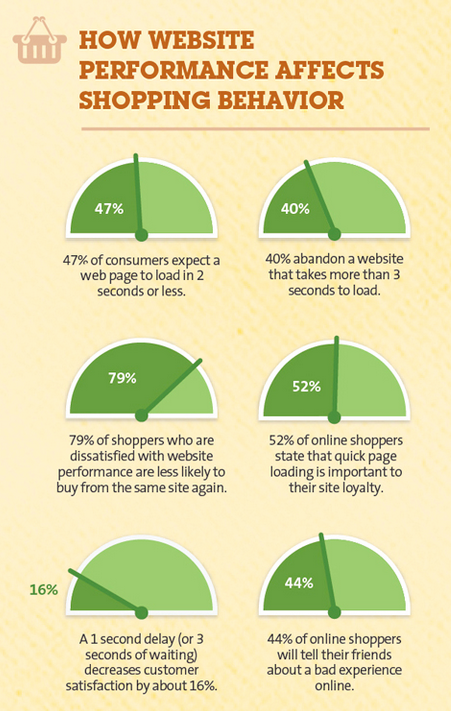 Image source: Neil Patel
To boost your site's conversion rates, you might want to look into dedicated hosting and server service instead of shared hosting. This means that your ecommerce store is hosted on its own server, and therefore can load quickly since it doesn't share resources or bandwidth with other sites. It's a bit of an investment, but considering how much a slow website can affect your sales and brand experience, it may just be worth it.
Use a responsive theme for your online store
A reliable and responsive theme may help improve site visitors' browsing and shopping experience. For example, below is a minimalist ecommerce store built with Volusion that has beautiful photos and typography as their main theme. You can easily navigate across the site, see product categories, and have easy access to search, shopping carts, and account settings.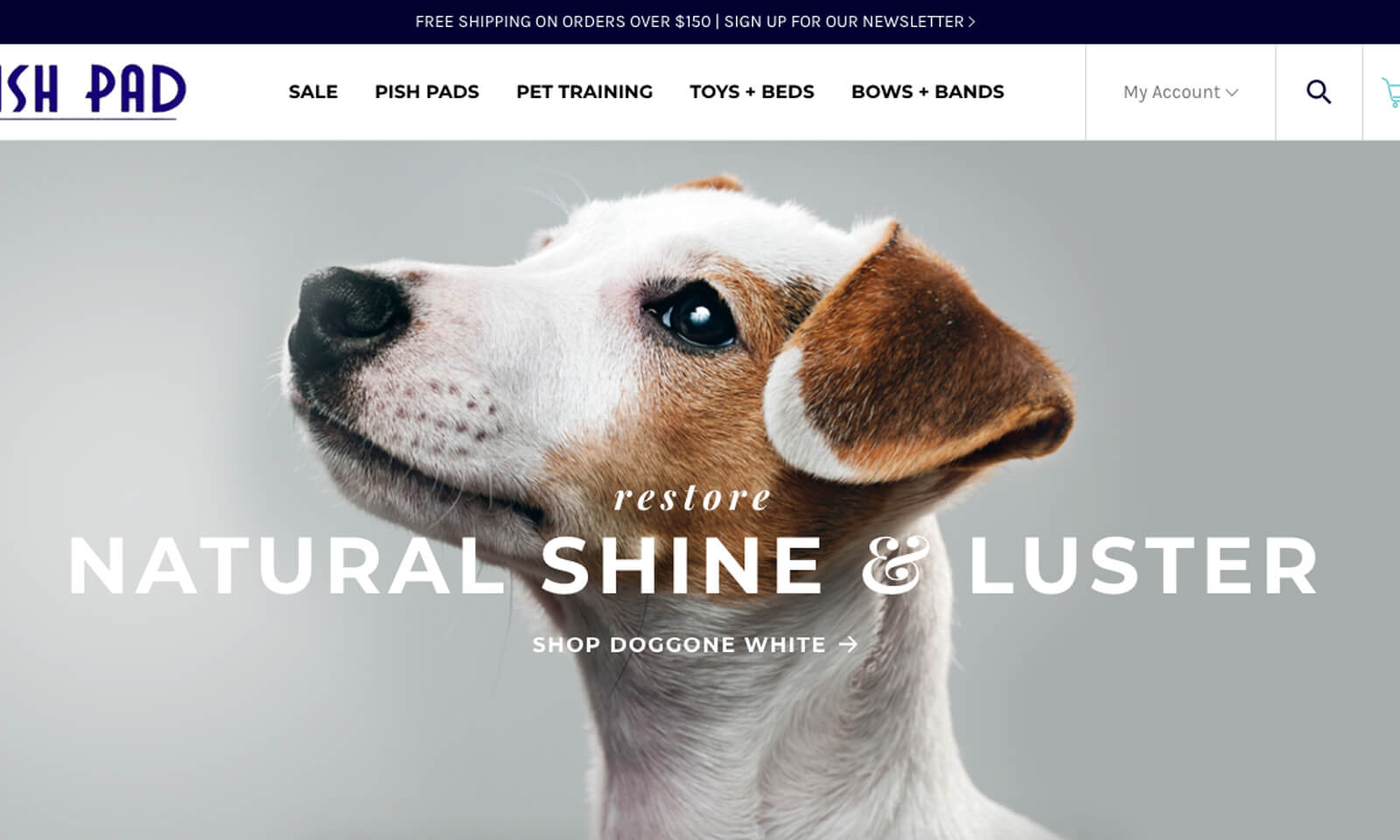 Image source: Pish Pad
Make the checkout process seamless
Checkout has to be easy for customers if you want them to complete their purchase, and there are a few strategies that can help you improve your overall checkout experience. One great one is enabling guest checkout, especially for customers who may not have the time to create an account, or may be on your site shopping for gifts but aren't necessarily your primary audience.
You can also offer free shipping incentives for a minimum purchase amount, or use time-limited discounts and promotions across your site to encourage timely checkout.
Add a blog to your Ecommerce website
Starting a branded, high value blog may be just what you need to increase conversions on your ecommerce site. After all, a strategic blog can either showcase your product use cases or give inspiration to shoppers. It can also show your expertise in the industry, making you a trusted source of information.
Visitors who stumble upon your high-value blog posts may be more willing to purchase from you if they see the free value that you already give. Consider creating a content plan that has a mix of informational posts and showcase posts—or posts that give customers ideas on how to use your products.
Here's an example of Volusion's own blog, which gives ecommerce and business tips to help both potential and current customers improve their ecommerce sites.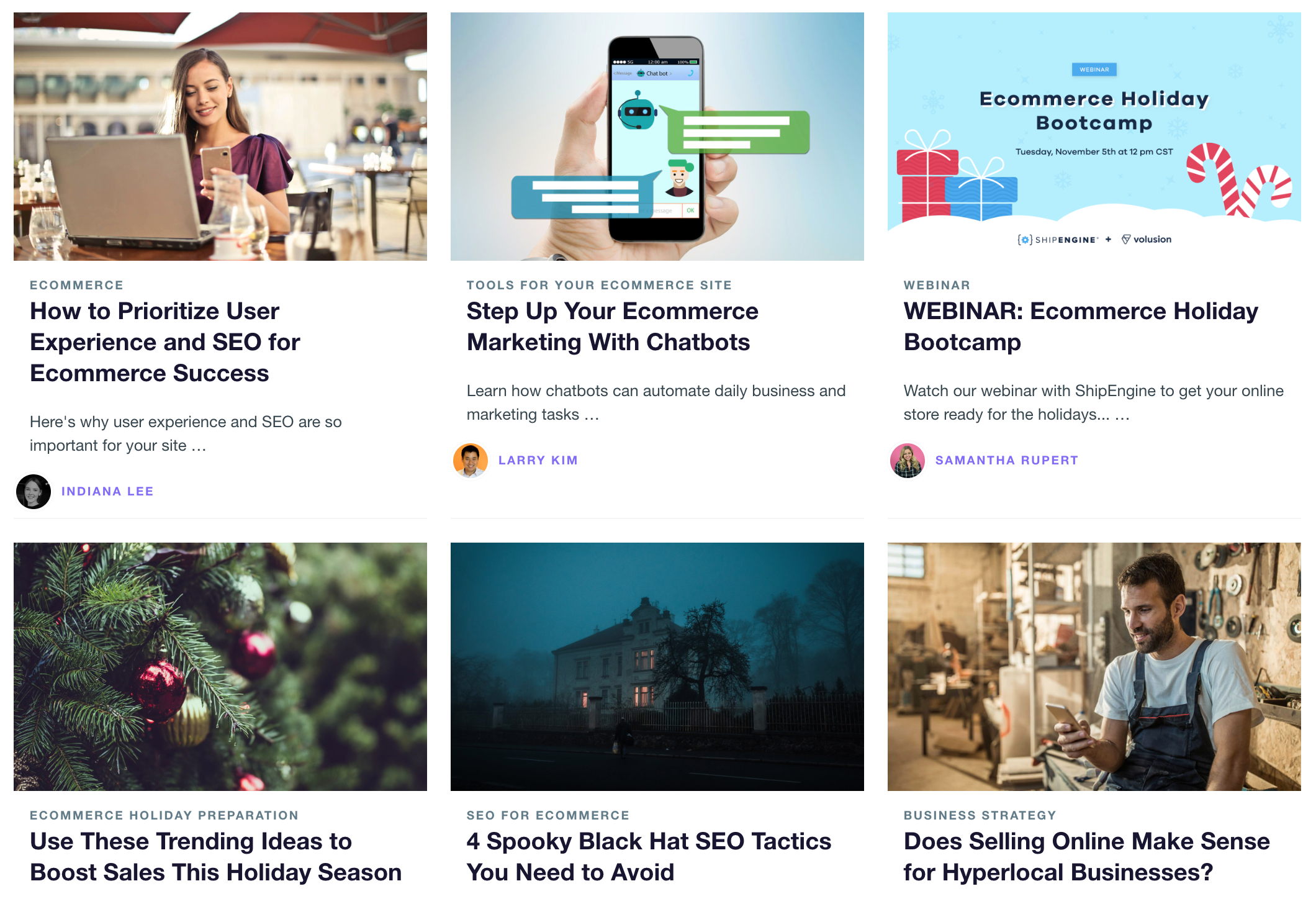 Optimize your product pages
One way to optimize your product pages is by making them SEO-friendly. This will help them show up on search engine queries and make it easy for customers to find what they're looking for.
Another good way to improve your product pages is the use of several photos of a product that showcase their use or features. If your products are physical goods, take product shots from multiple angles, find ways to showcase their actual size by using references like models or furniture, and always take high-quality pictures in great lighting. If you're selling software or digital goods, put in several mockups and examples of your product in action. Make the product seem tangible, and be sure to include all of the important features of your product as well as how it benefits buyers.
Lastly, make sure that your product pages prominently show reviews or testimonials from previous or current customers. Make it easy for new customers to leave a review, and possibly consider giving exclusive incentives if they leave one.
Match your PPC copy with the message of your landing page
If you're using pay-per-click (PPC) to attract customers, then one essential optimization practice is keeping your PPC copy consistent with your landing page copy. After all, you don't want users to see an ad on Google telling them they can find waterproof shoes, but then land on a page and see no mention of it again.
Make sure that whatever your customers are seeing on your ad, they also see on your designated landing page. It's not a matter of making false claims; we're sure you wouldn't put out an ad with false promises. Rather, it's about building trust and letting your customers believe that the ad was truly relevant and not misleading.
Build an email list
Last but not least, you'll want to start growing your email list if you want visitors to return to your ecommerce store. An email list doesn't need to be exclusive to current buyers; you can and should be finding ways to attract interested non-buyers to your list as well.
Consider free opt-in offers like discounts on their first purchase or access to an exclusive library of resources and tools. Find ways to incentivize getting their email addresses so it becomes easier to stay in touch even if they don't make a purchase on their first visit.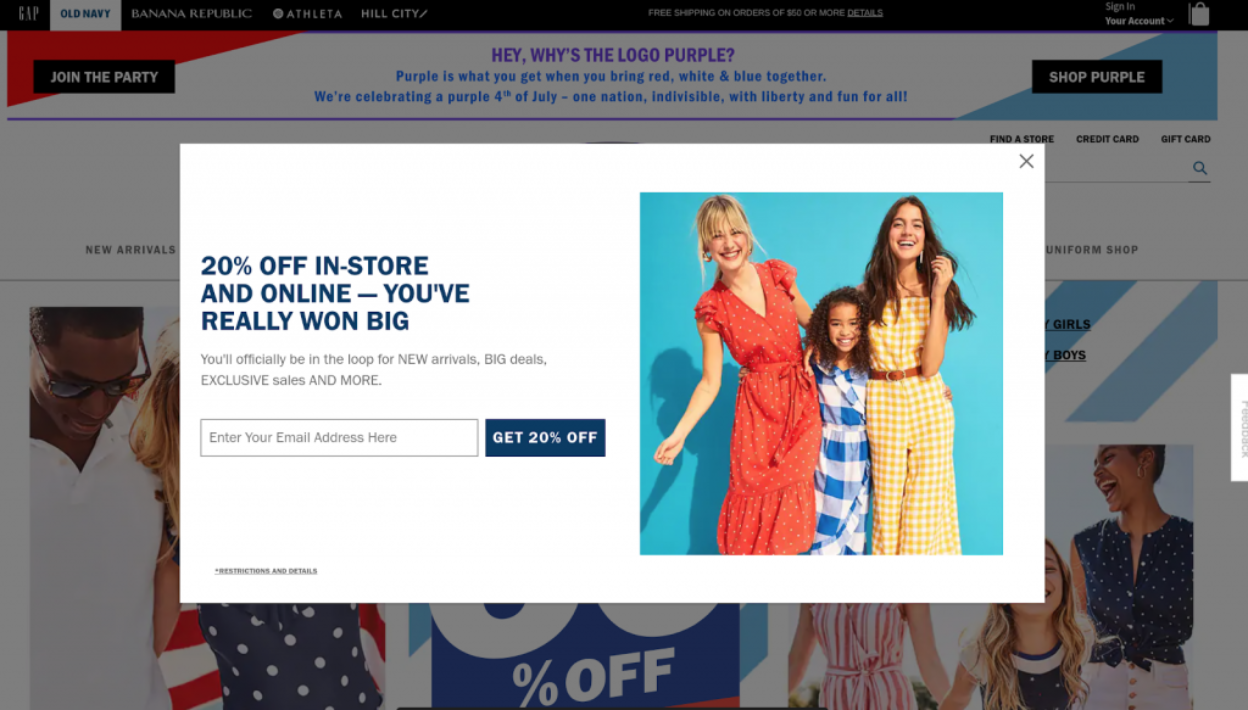 Image source: Chamaileon
Make sure your website is secure
These days, web browsers make it easier for users to determine whether or not the site they were visiting was secure. A visitor seeing that they're on an unsecure ecommerce site will likely hesitate before making a purchase. They may not be so willing to give up personal information, such as addresses or credit card details.
To instantly build trust with customers, take the time to make sure your website is secure. There are several things you can already do to improve site security, but some of the most important are being on https instead of http, and choosing a trusted web host.
Key Takeaways
If you want to increase conversions on your ecommerce website, sometimes optimizing and improving that site is exactly where you need to start. Focus on creating great customer experiences—after all, it's the little things that make a big impact on shoppers.