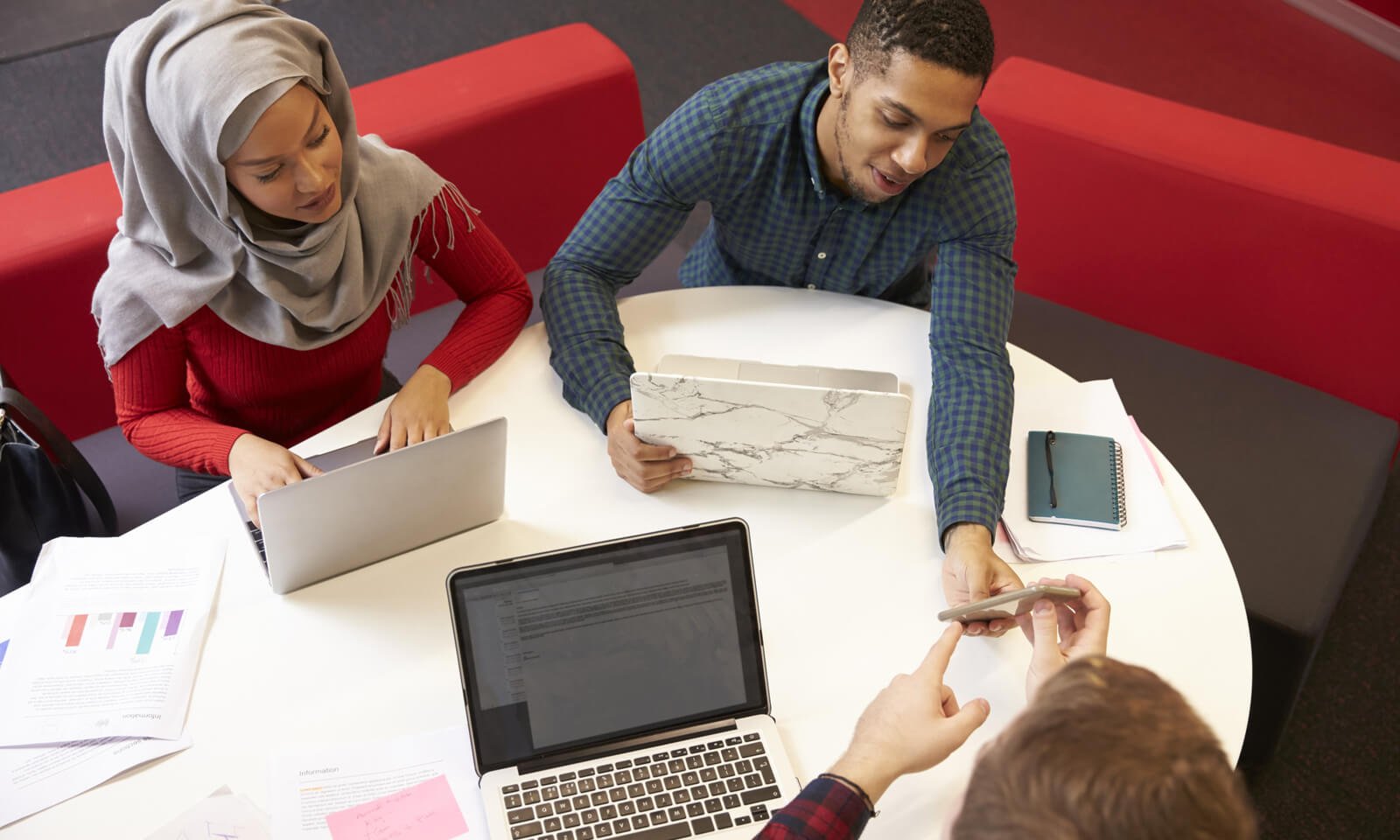 Imagine opening a brick-and-mortar store in the days before the internet. You'd need to get the word out about your new establishment to the people in your town, perhaps by placing an ad in the newspaper or hiring a salesperson to travel and demo your products; otherwise, your business wouldn't stay open for very long.
The same holds true for merchants in the modern age of ecommerce, as well. Search Engine Optimization and Pay-Per-Click Advertising are not the only way to increase traffic to your store—another effective method is using Affiliate Marketing.
Defining Affiliate Marketing
Affiliate marketing is a combination of advertising and revenue sharing that involves selling a company's services to unrelated readers and followers. In a nutshell, an affiliate signs up at your store and is given an affiliate link that he or she shares with potential customers. If a customer visits that link and purchases something from your store, you get a new sale that you may not have gotten otherwise, and the affiliate gets a percentage of the revenue generated from that sale for their work.
Depending on the resources at the affiliate's disposal, there are several different ways they can share their link to your store:
Affiliate travels to trade shows to promote your products, and hands out business cards with an affiliate link to potential customers.
Affiliate is a well-known YouTube personality who uses or advocates for your products, and includes his or her affiliate link in the video description.
Affiliate has a popular blog or widely-circulated newsletter where they display a banner that contains their affiliate link.
Affiliate emails the link directly to friends and family.
A few years ago, affiliate marketing was not a popular or recommended business model. Today, however, many solo entrepreneurs and even larger Fortune 500 companies link up with affiliate marketing programs to boost sales.
Choosing Affiliate Partners
To make the affiliate program work, you'll need to find some affiliates. It's important to provide adequate incentives for an affiliate to partner with your store, as well as easy ways to join your program. Once you have decided on incentives and logistics, there are a number of ways you can advertise your affiliate program:
Promote affiliate sign-up on your website. You can add a link to affiliate sign-up to your store's homepage with details about your affiliate program if one does not already exist.
Networking with other members or merchants in your community. This is especially useful if your store offers niche products or services to a smaller group of people.
PPC Campaigns and Ads. These are useful for spreading the word to potential affiliates who may be unaware of your business as a way for them to make money selling your products.
However you decide to build your affiliate network, keep in mind that an affiliate's job is to drive traffic to your store, so your job is to convert that traffic into a sale. We recommend keeping your store up-to-date with fresh content and products so that your customers keep coming back on their own.
Affiliate Terms and Payouts
Volusion's built-in Affiliate system makes it easy to set parameters for your Affiliates' revenue percentage, minimum commission before payout, and other important program details. With this in mind, be sure to clearly lay out your affiliate terms, such as what percentage of order revenue they are entitled to and the minimum commission they're expected to generate before you'll pay out to them. If you've already created an affiliate program page on your website as suggested above, this would be a good location to provide this information.
Another important thing to communicate is the number of days an affiliate link is tracked—in other words, how many days can pass after a customer first visits an affiliate link before the affiliate no longer gets credit for that sale. You wouldn't want an affiliate expecting credit for a sale that was placed 45 days after a customer used their link if the maximum amount of days your store tracks affiliate links is 30.
The Bottom Line
Generating sales and traffic to your store can seem like a time-consuming task for just one person. By utilizing affiliate marketing, you can relieve many of those headaches, and concentrate on other aspects of your business.
Have any questions about affiliate marketing? Let us know in the comments!