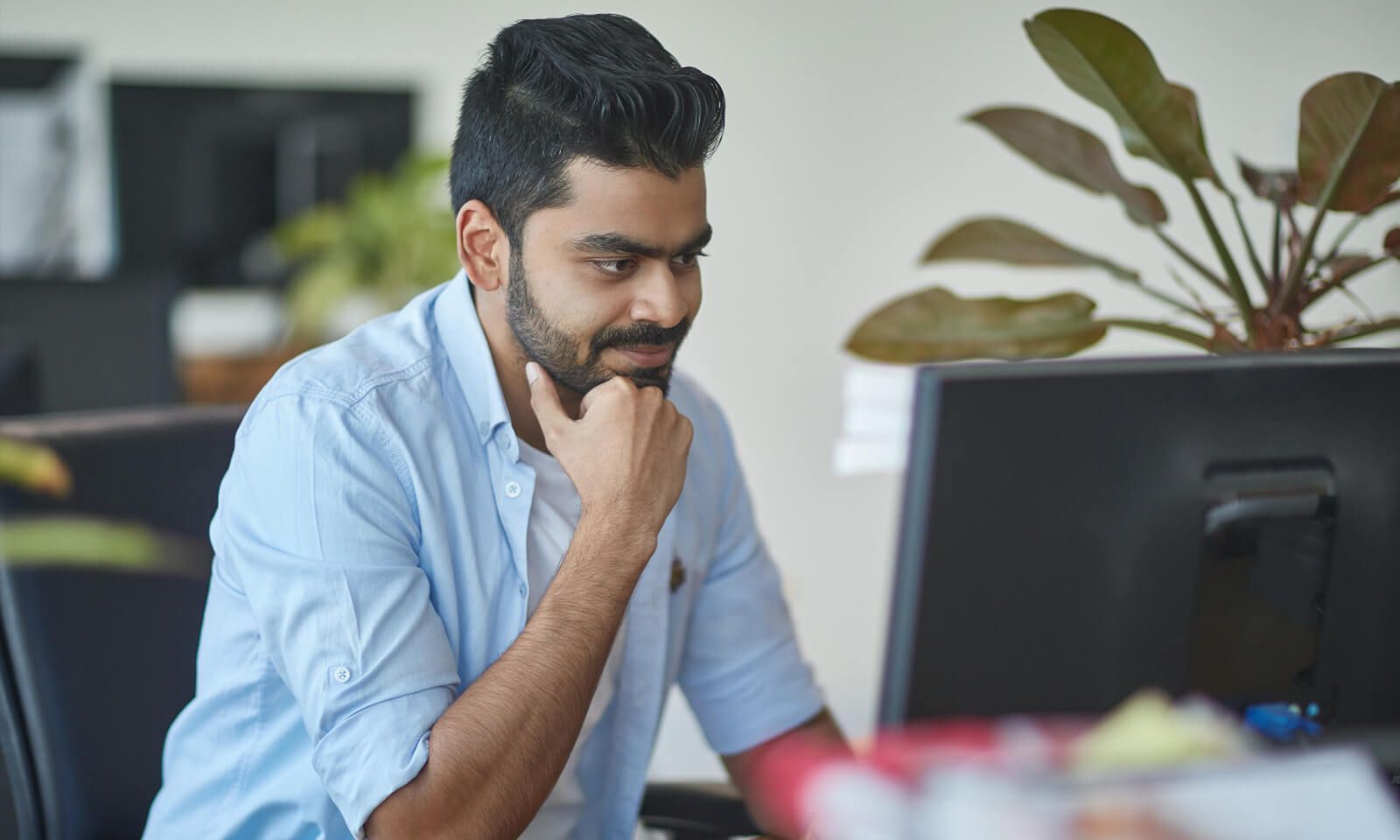 Every ecommerce website is different. One of the first steps to building your new website is figuring out your own unique priorities and positioning. But no matter what the particulars of your business are, there are seven essential pages you should definitely plan on including on your ecommerce website.
1. Homepage
You can't have a website without a homepage — something has to load when people put in your root URL. But it bears mentioning on this list, because it's arguably the most important webpage on your whole website. You need to make sure it does its job.
And its job is to clearly communicate what your business is and where you want visitors to go next. To do that, a well-designed homepage should include:

Your unique value proposition (UVP). Your UVP communicates what your business does, how it benefits your audience, and how you're different from your competitors. Ideally, you want to express all that within a few words or a sentence—which is hard! But defining your UVP is an important step that will help guide how you design and organize the rest of your site and marketing strategy. If you're stumped, it can help to look at some good examples of how other brands communicate their UVP.

High-quality images that communicate something about your brand and products. Images play a key role in how people interact with a website. Can you imagine clicking on an ecommerce website that's nothing but text? Use your website to showcase high-quality images that tell your visitors something about your brand. That can be product photography, images of your employees at work, or photos of people enjoying your products, to name a few possibilities.

A main menu with links to the main pages or categories on your site. Almost every website you visit will have a main menu along the top of the screen that clearly lays out the main categories of the website you should know about. For ecommerce stores, the menu often consists of your main product categories, your About page, Contact page, and maybe a Blog or Resources section. Your main menu should actually be included on all your website's pages, not just the homepage. So once you figure out the most important links to include, make sure you keep it a consistent part of our design throughout the entire website.

Social proof. One of the most important questions you want your homepage to answer is why your visitors should trust you. Your own words aren't enough for that, anyone can say nice things about themselves. Social proof is using evidence from third-party sources to prove to your audience you're legitimate. It can include testimonials from your past customers, links to case studies, reviews, or logos from impressive companies you've worked with before.

A clear call-to-action (CTA). What do you want your visitors to do next? Make it clear by using a standout color and straightforward language to tell them what step to take. Your main CTA for the page may change over time. It can push short-term offers you're promoting or particular products you want to highlight.  You may want to test out how different CTAs work over time to see what gets the best results. Whatever your CTA is for, it's important to include to get your visitors to take action.  

2.  About
While your homepage will do some of the work of communicating who your business is to your visitors, your About page has room to go into a little more detail. This is where you can tell your brand story — when the company started, why it exists, and what you stand for. And it's a good place to humanize your brand. You can include images and bios of some of your main employees to remind visitors that there are humans behind the business — people will always connect more with other people than they do with a brand logo.
While the About page is about your business, you still want to center your customers in how you think about it.
While the About page is about your business, you still want to center your customers in how you think about it. What will they most want to know about the company? What would make them trust you more and feel more connected with you? You can get some inspiration by viewing other About pages and picking and choosing what you like from each. Not a writer? Use our about us page generator to craft your own.
3. Contact
When you have a question or problem about a product, you need to get in touch with customer service. If you've ever had the experience of digging around on a website to find basic contact information, you know how frustrating it is. Don't do that to your customers!
It's a good idea to have a contact page that includes the various ways customers can get in touch.
For ecommerce businesses, putting some form of contact on every page is good practice. For example, you could include a phone number at the top of every page, or a chat box that pops up on each page. But it's also a good idea to have a contact page that includes the various ways customers can get in touch — email, phone, chat, and the address of your storefronts (if applicable) — all in one place. Put the Contact page right in your main menu so it's easy to find, and your customers can take their pick of the way they prefer communicating with you.

A thorough FAQs page is essential for a couple of main reasons:
It's good for your customers. When customers have a question about your store or products, it provides an obvious place for them to seek the answer. Finding what they're looking for quickly and easily provides a positive experience and makes them more likely to buy.

It's good for your support team. Many customer support teams are accustomed to answering the same questions over and over again. If people can easily find those answers on their own, it saves your customer support specialists time and energy so they can focus on other issues.

It's good for search engine optimization (SEO). A big part of SEO is figuring out what topics your customers care about. An obvious way to find out is to look to the questions your company regularly hears from them. Your main FAQ page can provide basic answers to the common questions, but also serve as a starting point for a content strategy based on developing expanded answers to those questions in blog posts you link out to from the page.
To create your FAQ page, think about all the questions you've heard from your customers. Go through your old emails, and ask your sales and customer support teams what questions they get frequently. And make a habit of adding to it over time as new questions come in.
5. Terms of Service
The list up until now has been focused on pages important for marketing and conversions. But as an ecommerce business, you have other practical and legal considerations to make as well. To cover your legal bases, one of the necessary pages every ecommerce website should have is a Terms of Service page.
Luckily this isn't something you have to do on your own. Volusion has a Terms of Service generator to help get your page up and running.
6. Privacy Policy
Creating a good privacy policy for your ecommerce business is crucial. Between the constant news stories about high-profile data breaches and a growing customer concern about data privacy—71% say they worry about trusting their data to businesses—businesses have a greater responsibility than ever to do their part in handling data responsibly and with transparency.
Working with a lawyer to draft a clear and responsible privacy policy you publish on your website is a good first step. But don't stop there: put guidelines in place within your business to make sure everyone knows the policy and follows it. Want to easily create a privacy policy? Use this generator!
7.  Return Policy
Anytime customers choose to buy an item online, they're taking a risk. They can't try clothes or shoes on, they can't see what soap or candles smell like before purchase, and photos don't always look exactly like the product that shows up. The best way for ecommerce businesses to proactively address that risk is with a good returns policy.
49% of consumers check an online store's return policy before making a purchase. If you don't have one, you're likely to lose those sales. And if you don't have a good one, that's not much better. 74% said being charged return shipping fees would keep them from making a purchase, and 84% said the same about restocking fees.  
A return policy that provides clear information on what customers can expect from the return experience is necessary. One that promises a return process that's as seamless and painless as possible for the consumer can be a competitive advantage that helps you earn more sales. And yes: we also have a return policy generator.
Build a Strong Website
For an ecommerce business, your website is the main way you interact with your customers. It has to provide all the information they need and show they why they should trust you. These seven pages will do a lot of that work for you.

Have any queestions about this post? Ask them in the comments!