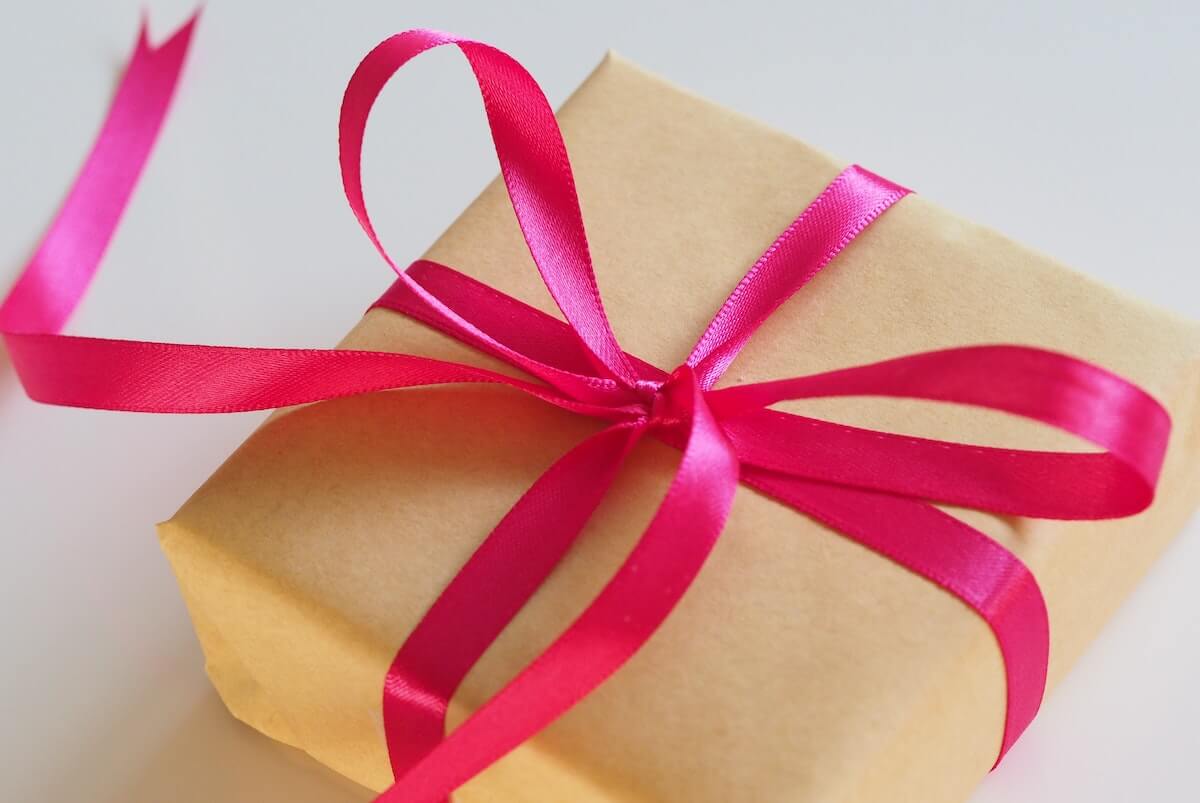 During this unprecedented time, many ecommerce business owners are looking at ways they can show appreciation for their customers. What can entrepreneurs add to orders to brighten up a customer's day and make them feel special?
The answer is often found in simple, meaningful gestures. Here are some of our favorite initiatives ecommerce businesses are focusing on to cultivate customer and brand loyalty.
1. Writing handwritten notes.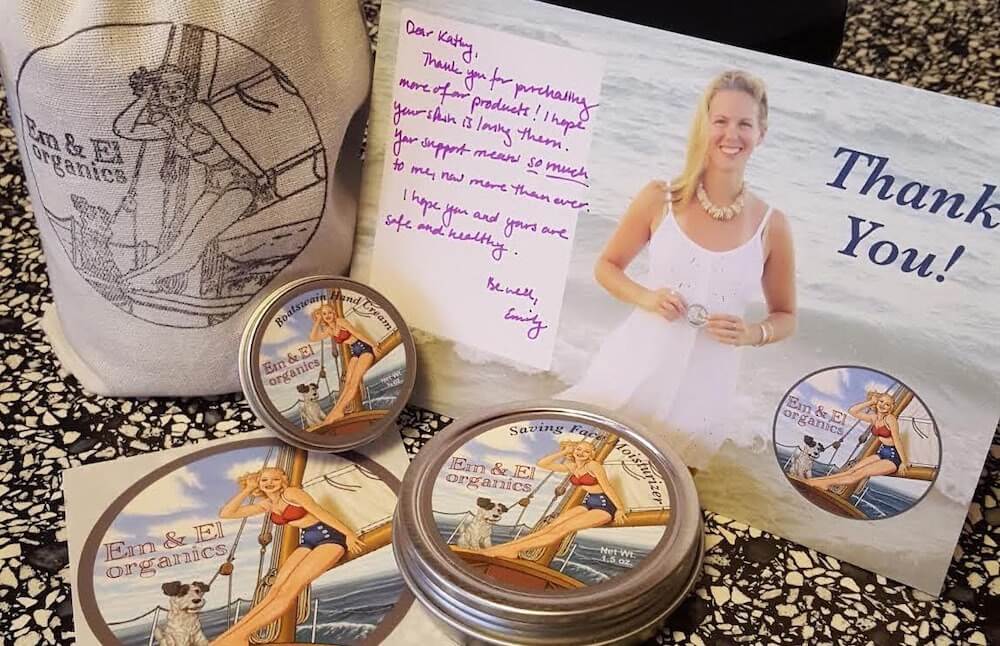 Emily Trower-Young is the Founder of organic skincare line Em & El Organics. Each order that ships out from Em & El Organics includes a handwritten thank-you note personally addressed to each customer.
"As an ecommerce business owner, I deeply cherish our customers and however we interact with them—whether that's answering emails, responding on our social media platforms, or being on the phone with them," Trower-Young says.
2. Illustrating packaging and note cards with cartoons.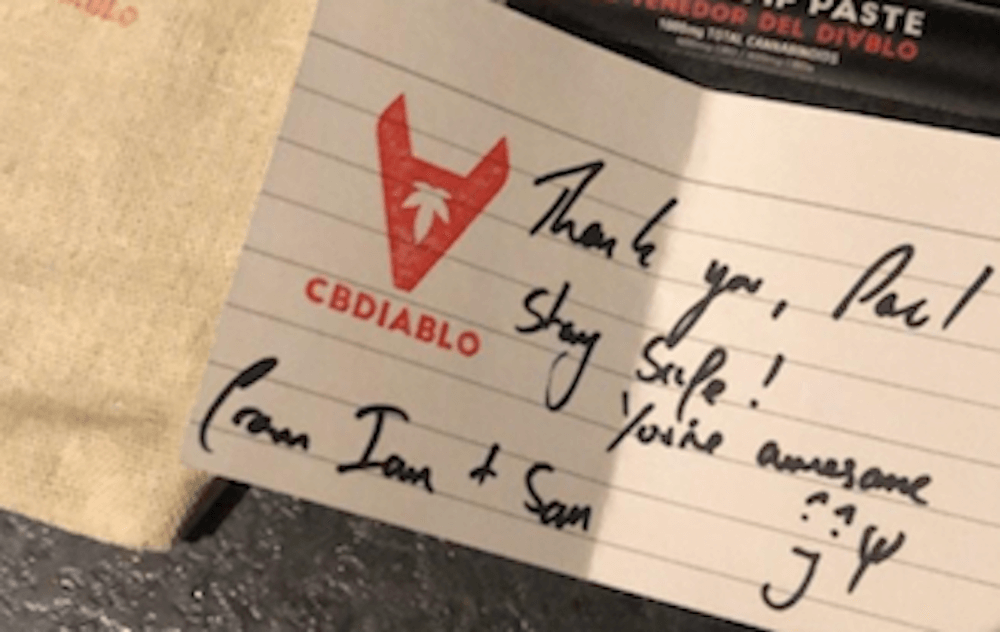 It's impossible not to light up after getting a package in the mail that has fun, hand-drawn designs or artwork on it. Some customers may decide to hold on to illustrated packaging instead of throwing it away.
Sam Williamson, Owner of CBDiablo UK, has always included handwritten notes in customer packages. Now, he's adding cartoons with these notes.
"We draw a little cartoon on a note card," Williamson explains. "We hope every time a customer sees it that the cartoon will cheer them up."
Cartoons have become an additional perk with purchase for Williamson's ecommerce business. Their company website includes a field that allows customers to request a specific cartoon for their note card.
Not only does this help put a smile on customers' faces, but it also keeps the creative juices flowing for the CBDiablo team.
"We've definitely had some interesting requests so far that have stretched our artistic abilities!" Williamson says.
3. Creating customer-based gallery pages on websites.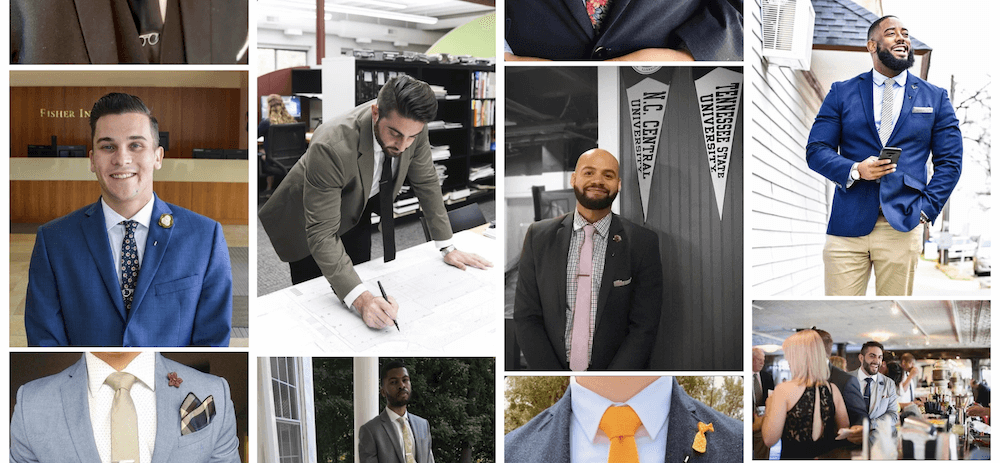 Many retail businesses, particularly those in apparel, encourage customers to take photos of their purchases and post them to social media with branded hashtags. This allows the customer's network of fans to see how the clothing looks and fits and gives the business a chance to interact with pleased customers through social media outreach.
Robert Remak, Co-Owner of Art of the Gentleman, has taken social media shares one step further. His clothing company has launched a gallery page dedicated to showcasing customer styles. Customers are encouraged to take photos with their new products, follow the company on Instagram, and message the photos over for a chance to be included in the customer gallery.
4. Mailing out free samples.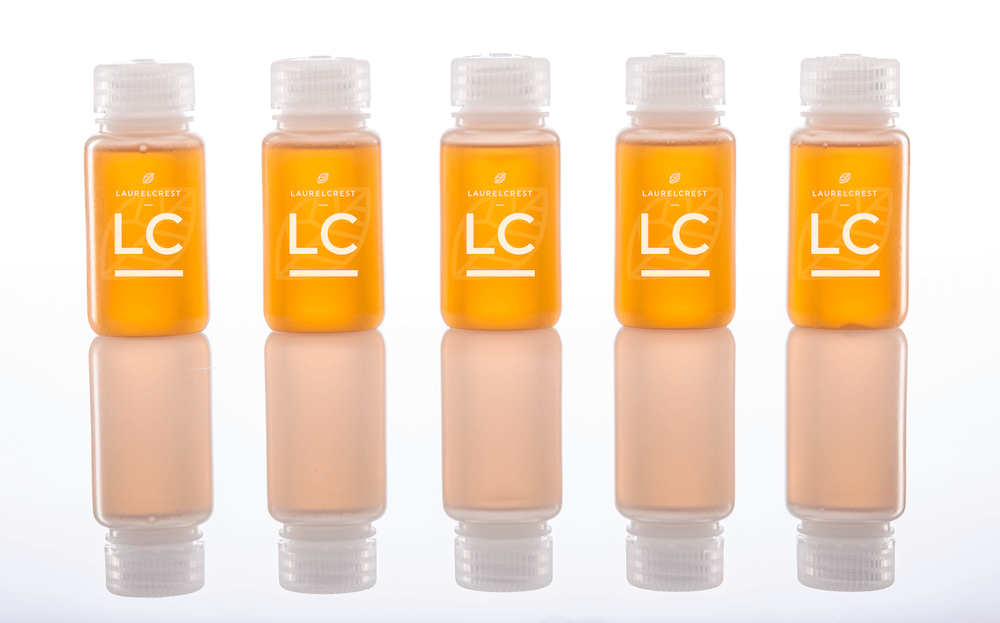 Danielle Bernstein is the VP of Marketing and Sales at wholesale CBD supplier LaurelCrest. Prior to COVID-19, the company included samples of new products with customer orders. It is a practice they still maintain because free samples matter for ecommerce businesses now more than ever.
"These samples help expand customer knowledge about your product line, inspire future orders, and encourage repeat shopping," Bernstein says.
Bernstein also notes that free samples can be cost-effective, depending on your business type. Since LaurelCrest manufactures all of their products, sending samples is an easy way to give back to customers and show appreciation for them.
5. Donating to nonprofits.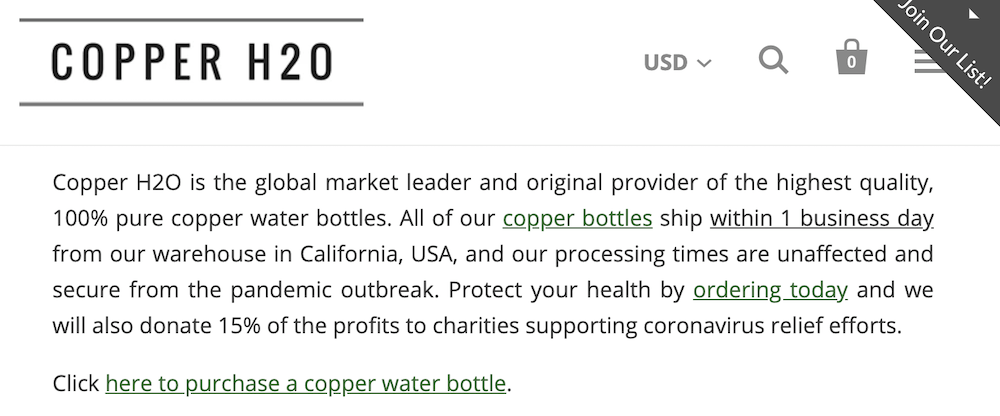 Jessica Rose is the Chief Executive Officer of Copper H2O, a 100% female-run ecommerce social enterprise in the health and wellness space. Rose has taken a more nuanced approach in showing appreciation for customers. In observing how communities all over the world have come together during COVID-19, Copper H2O has taken an approach to show customers how supporting their business directly impacts the community.
Copper H2O has long maintained a good karma program. This program allows them to donate 15% of their profits to nonprofit groups that work to supply clean drinking water in developing countries. Since the onset of COVID-19, these profits will be donated to charities supporting coronavirus relief efforts, including donating N95 masks to hospitals.
According to Rose, this is the right thing to do—and it makes customers feel special, too.
"Our customers feel special knowing that their purchase will help support a worthy cause," Rose says. "This shows our customers that we care about our community and much more than the bottom line."