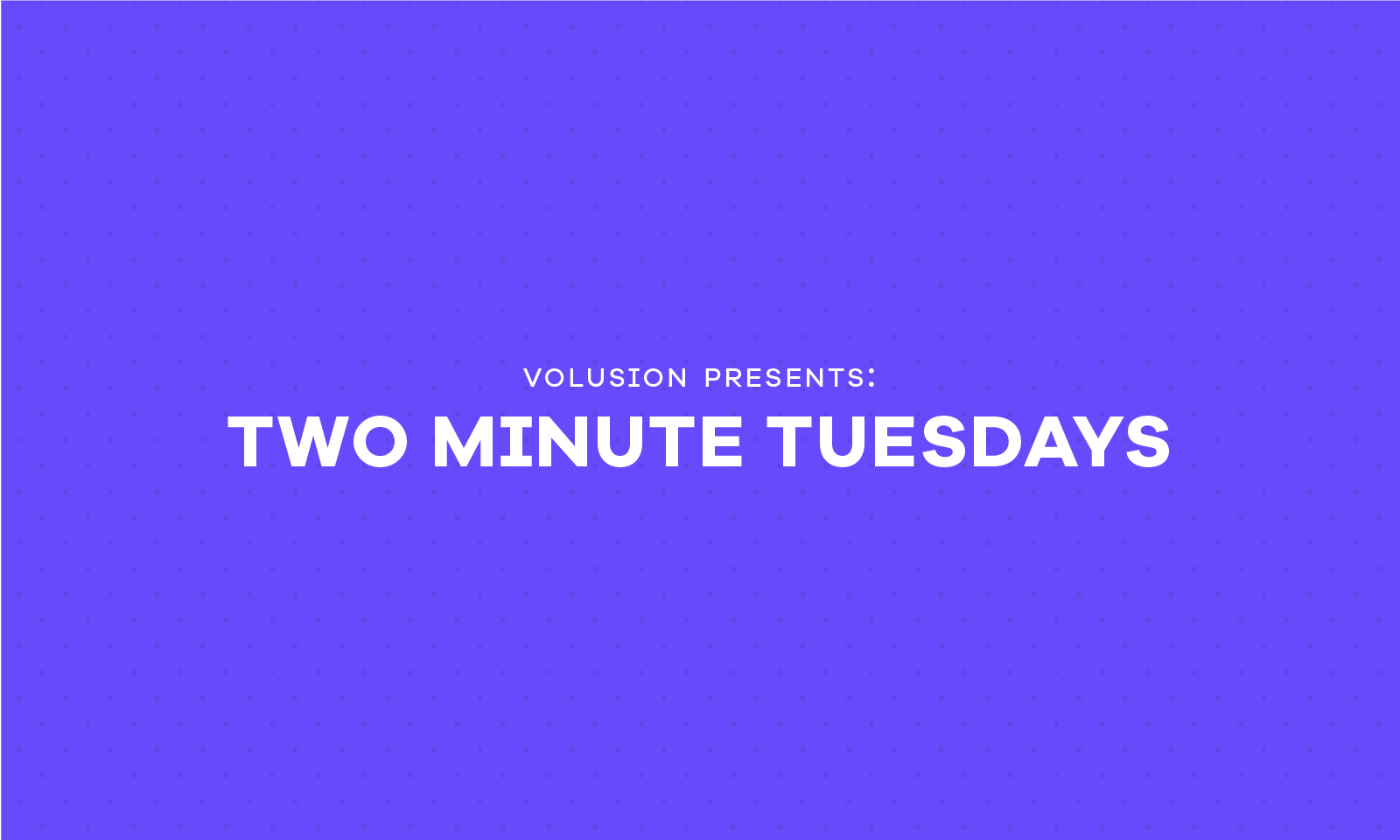 Starting an affiliate marketing program allows you to grow by leaps and bounds. To learn how to launch your program on the right foot, check out today's video.
Can't watch the video? We have the transcription below
Hi there. Matt here. Your resident ecommerce guru at Volusion. Welcome to Two-Minute Tuesdays, where I give you two minutes of ecommerce advice to bolster your online success.
Now, when it comes to boosting sales, two heads are always better than one. In fact, the more heads the better. That's why using an affiliate network to drive traffic to your online store is a popular choice for business owners like you.
Today I'm going to teach you five crucial steps to launching a successful affiliate program. Now, before you do anything, the first step is to choose your affiliate platform. This is essentially the technology that allows you to manage your affiliate program.
If you are a Volusion customer we have an affiliate system built into the software or if you'd like to choose one on your own consider a popular tool like Commission Junction.
The next step, and don't take this lightly, you need to decide on your commission structure. In other words, how are you going to pay out your affiliates? For example, it could be a flat fee for each sale or you could give them a certain percentage for each sale they send your way.
Step number three: give your affiliates something to work with. Get started by creating affiliate banners and pertinent marketing materials. The most important piece includes affiliate banners that members of your network can place on their site to drive traffic back to yours.
Others include unique context, special offers and more to encourage them to publicize your online store.
Fourth, recruit affiliates into your network. There is no point in having an affiliate program if you don't have any affiliates in your network, right?
Get started by finding the right people for the job. For example, there are affiliate-specific recruiting sites. You can conduct online searches or even reach out to bloggers that you might know.
Last on our list, keep your affiliates working for you. In other words, keep your members happy by sending them frequent email communications, providing them with updated marketing materials and catering to their needs so they keep working to send traffic your way.
Keep these five steps in mind as you work to launch your affiliate program. With a little time and elbow grease, you'll have an army of affiliates working to boost your business before you know it.
Have any questions? Feel free to drop me a line in the comments box below. From me to you, happy selling.