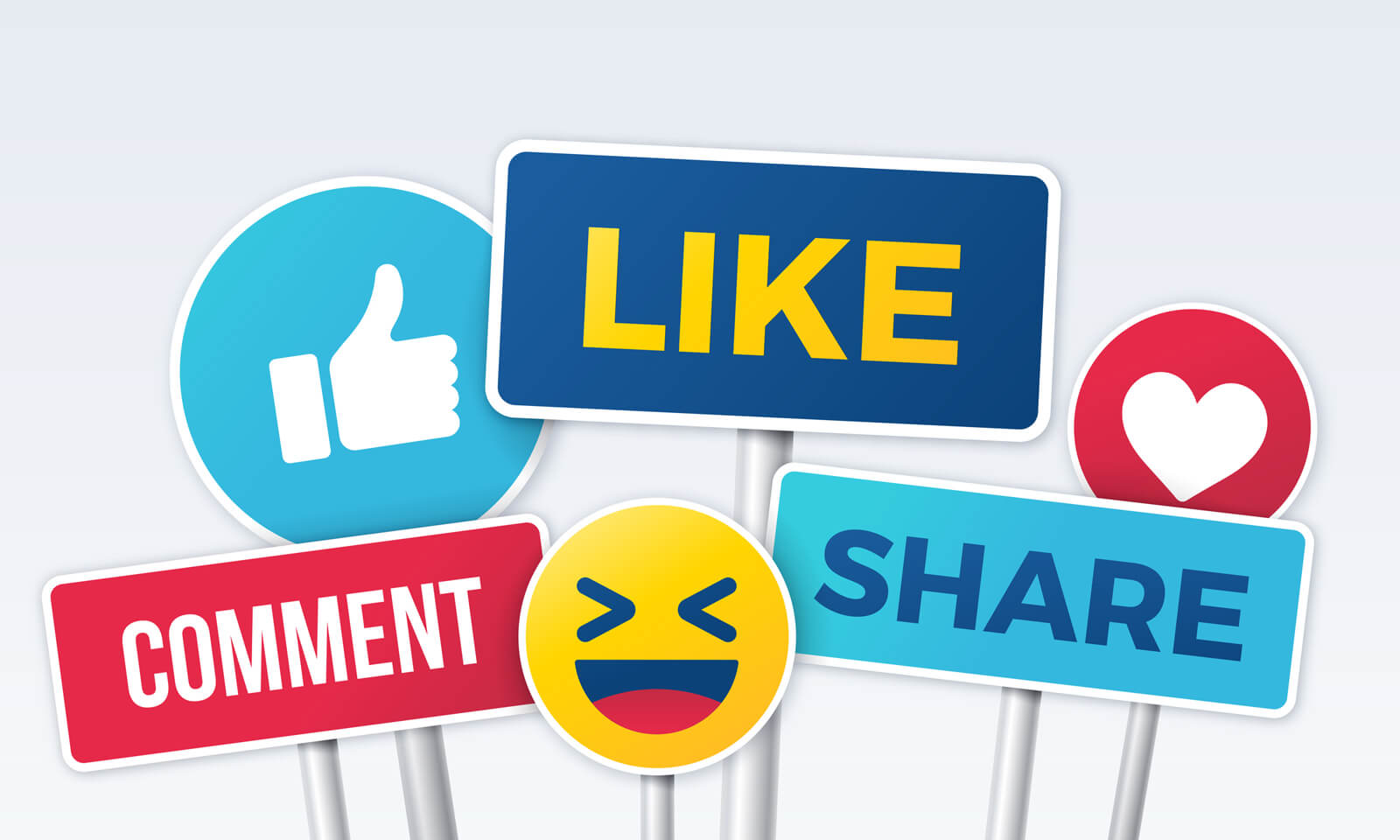 In the eyes of a consumer, big brands are a faceless force bigger than them. Social media gives brands the power to elicit a personal look into their operations, especially with a third of millennials that say social media is their preferred medium for communicating with businesses. With increased brand transparency comes confident purchasing decisions, but only if brands pursue an authentic and completely transparent tone. According to a survey, 86% of millennials are willing to share opinions on their brand preferences online. This is a solid identifier of the power of brand transparency in the fight for consumer trust. Let's take a look at ways brands can become transparent and win customer engagement on social media.
Word-of-Mouth
It's an old method, but word-of-mouth goes a long way with consumers. We challenge you to find someone who doesn't read a customer review online or ask for a friend/family member's opinion before making a purchase. Peers influence each other, and this matters greatly for brands. So if your friend Sarah says she had a terrible experience with a brand and you find that same experienced vocalized by someone else on the company's website, chances are your trust in that company will dwindle. Perception is everything. If consumers are really impressed, they may even express their satisfaction on social media to be shared and seen by up to hundreds of people. Word spreads fast on the internet.
Set the record straight
If your company is facing criticism because of rumors or misinformation, try dispelling the myths from the brand itself. McDonald's Canada, for example, implemented a campaign to rid rumors by allowing customers to ask them any question and they provided the answers, even video footage. It's effective to face something like this head-on instead of using a third party representative quote. When you give consumers the opportunity to ask questions with no barriers, you set the expectation that they will receive a genuine answer, and therefore encourage them to continue their support of your brand and message.
Make it personal
Since social media is a predominantly visual medium, brands should take advantage of this feature by showing who they are and what they value. Film an office tour video or a short Q&A between the CEO and customer questions to virtually bring consumers into the brand's world. Post behind-the-scenes photos from company events or employee feature photos to show customers exactly who is behind the products or services they consume. Again, when you break down a huge brand enigma into a bite-sized, personalized piece of information, consumers will feel more at ease to opening up to you as well. Create an open, safe space.
Provide company details
An 'About Us' page is standard for a website of any kind, but going the extra mile with details leads to conversions. Open up to customers and potential customers with details such as how the company got started, number of employees, annual revenue, and company culture online and on social media. The more quantifiable data and inside information brands give customers the more likely they are to trust the brand as a credible source in their everyday lives.
Admit your failures
Not only is transparency important for customers and potential customers, but it's important for employees already within the brand, too. Just because you're "in" doesn't always mean you're always "in." To earn the trust of customers and employees, publish the failures of your company. Not only does this show that the brand is indeed human, but that it's willing to give up private information for the sake of others. The failures give customers the opportunity to stay customers instead of being blindly lead down with the brand's demise. It gives employees motivation to improve their performance. And altogether everyone gets to decide who they trust.
Communicate
If you're going to commit to humanizing your brand on social media, make sure someone is their to frequently respond to customer interactions. Customers appreciate face-to-face communication, even if that means through a screen. Non-automated responses tell customers that you as a brand value their input so much that you will answer them right away. Their voice can be heard and maybe they can even make a difference. And again, a comment posted on social media can be seen by hundreds or thousands of people, so make sure it's genuine.
Showcase your managers
Highlighting employees at every level is great to bring out the human side of a brand, but perhaps highlighting the higher-ups is most receptive. Ask them about their professional or personal interests and attach their social media handles. This shows customers they're willing and able to take time out of their hectic schedules to communicate with their audience, and that it's important to them. Providing their social media handles also gives customers an open platform for communication to build a relationship.
Conclusion
So, what's the key takeaway here? Brand transparency builds customer loyalty and trust. When you humanize your brand and open up barriers of information, customers are more willing to engage and give more information about themselves. It's a win-win, really.