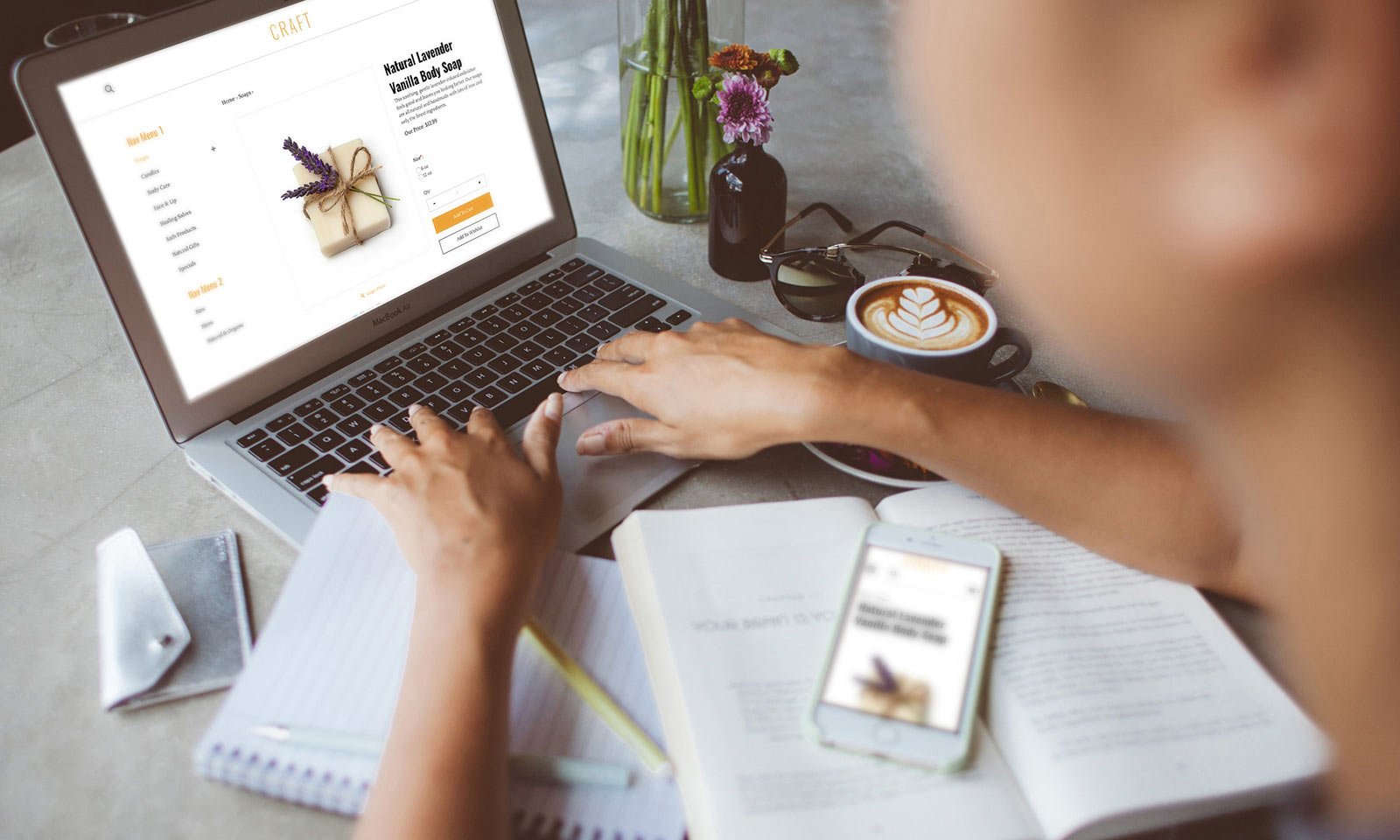 Product descriptions can make or break a sale. While they can be easy to overlook, choosing the right set of words can compel even the most skeptical of customers to make a purchase.
Here's a look at five Volusion customers who truly understand the power of writing superb product descriptions. Continue reading to learn how you can do the same (that is, if you haven't already).
Nalgene

Description: Our most popular bottle, available in a variety of colors to help brighten up anybody's gear. The large opening on our wide-mouth bottles easily accommodates ice cubes, fits most water purifiers and filters, and makes hand washing a breeze. The attached loop-top never gets lost and screws on and off easily. Printed graduations let keep track of your hydration. Dishwasher safe (Please make sure the top does not touch the heating element, or it will melt).
Why we love it:
It's clear this is a product that customers love. The description clearly articulates the water bottles special perks and practicality.
Nalgene
is also very smart to include that its product is dishwasher safe; touching on what could be a pain point for its customers. Finally, the company makes an important disclaimer with the text "Please make sure the top does not touch the heating element" to provide valuable product care information that will help the company proactively reduce returns.
Model Roundup
Description: Holy Outboard Motor, Batman! The Batboat is another in our line of newly reissued Batman vehicles from Polar Lights! Full of fine details based on the original design from the 1960's including Batman and Robin figures and full color decals.
Why we love it
:
Model Roundup
has a great sense of humor and really gets its customers. When writing your descriptions, feel free to include fun product slang that purchasers will appreciate. This description is a big winner because it's short and sweet, but feels personalized and helps shoppers to gain a better sense of both the product and brand.
Hillbilly Stills
Description: Make a statement with our rustic black hooped American oak barrels. Even though smaller than their larger cousins, our specialty oak barrels are the real thing and will be right at home in your kitchen or bar. The black steel hoops will react to the changes in humidity and seasons and will age to a beautiful patina giving your barrel that special vintage look. Perfect as an aging and mellowing barrel for liquors and wines or making vinegars and ciders, each oak barrel comes detailed with rustic black hoops, and with its own stand, bung and spigot. You will love this baby. It looks awesome setting on a bar!
Why we love it:
Hillbilly Stills
' descriptions help you to imagine owning their product with statements like "it will be right at home with your kitchen or bar." The company also mentions all of the bonus items included with the purchase of a product, which is always a big selling point for customers. By also noting the products various usage options, this description lets buyers see just how multi-faceted this wine barrel is. The product itself is unique and interesting, so Hillbilly Stills doesn't need to rely on gimmicky sales pitches in their descriptions.
Florida Farms
Description: They'll be thrilled when they receive this handsome basket chock-full of all the good things the holidays have to offer. Incredible Navel Oranges, along with plump Ruby Red Grapefruit, fine Belgian Chocolates, Holiday Candies, Shortbread and Orange Blossom Honey. The larger Happy Holidays basket also includes a generous selection of mammoth Mixed Nuts, a jar of HoneyBell Marmalade and more mouth-watering fruit. All are guaranteed to arrive juicy sweet and delivering your warmest "Happy Holidays" wishes.  
Why we love it:
It's unexpected. Oranges aren't exactly the first food item one thinks of when prepping for the holidays, but shoppers love to mix things up. Using descriptive adjectives such as "plump," "handsome" and "generous" help to convey just how special this holiday gift basket is.
Florida Farms
is also smart to mention the "add-ons" a customer can receive when upgrading to a larger basket, providing the perfect opportunity for an upsell.
B. Witching Bath Co.
Description: Natural Honey Facial Cleansing Bar – Enriched with natural herbal extracts. Remove dirt and impurities from your sensitive skin with our all-natural Cleansing Bar. Our gentle formula is especially designed to help neutralize skin irritations. This therapeutic blend is great for all skin types, especially sensitive or problematic skin – gentle yet effective. Directions: Wet the bar, massage into facial skin, avoiding the eye area and rinse thoroughly.
Why we love it:
You know exactly what the product does and are even given directions on how to use it. One thing that is particularly worth noting is
B.Witching Bath Co.
's grammatical correctness. No one wants to purchase a product from a site when its descriptions are covered in sloppy grammar and spelling errors.
We'd love to know – what are your tips for writing the perfect product description? Share in the comments section below!
[Want to make your product listings even greater? Check out this post on taking great photos!](https://www.volusion.com/blog/product-image-importance/)