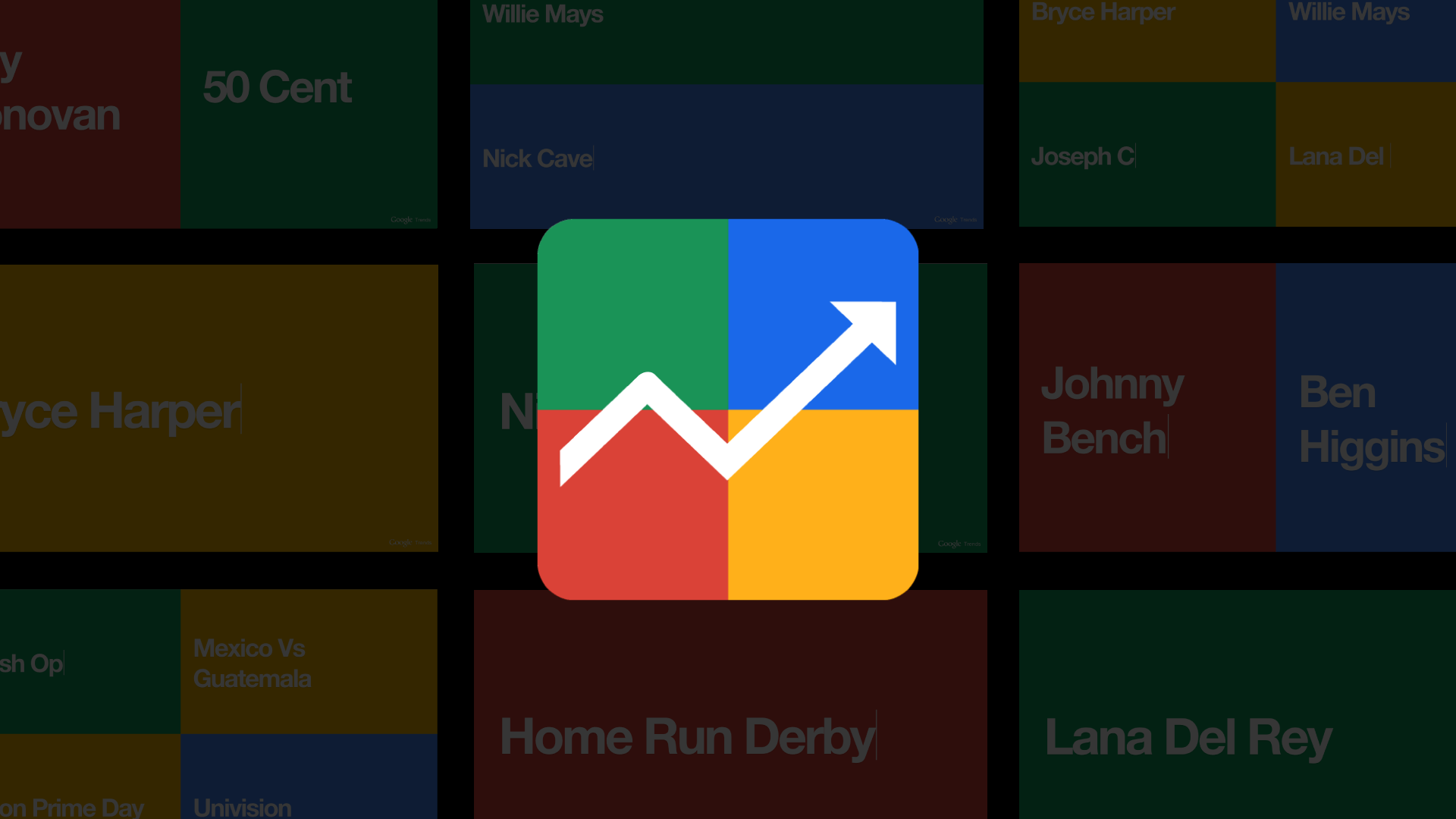 Have you ever wondered what internet users search for? If you manage an ecommerce website, this question has likely crossed your mind as you work to attract visits and make sales. Trillions of searches are done every year – and data about them can offer valuable insights.
A simple tool that provides this wealth of data is none other than Google Trends. This handy data explorer offers both real time and non-real time information on what users around the world are searching for through Google's search engine – for free! Whether it's a news story or an upcoming sports event, Google Trends allows you to see trending topics as well as data on topics and keywords you're interested in. And in the last couple of months, Google Trends made some updates so users can access even more data.
Traditionally, users enter a search term of interest into Google Trends, which generates information pertaining to that term on Google's web search. As you've likely noticed, Google search results have become multi-faceted and often include videos, news items and images alongside the web links we're used to. It seem natural, then, for Google Trends to follow suit and allow searches to be done within each of these verticals – and that's exactly what they've done.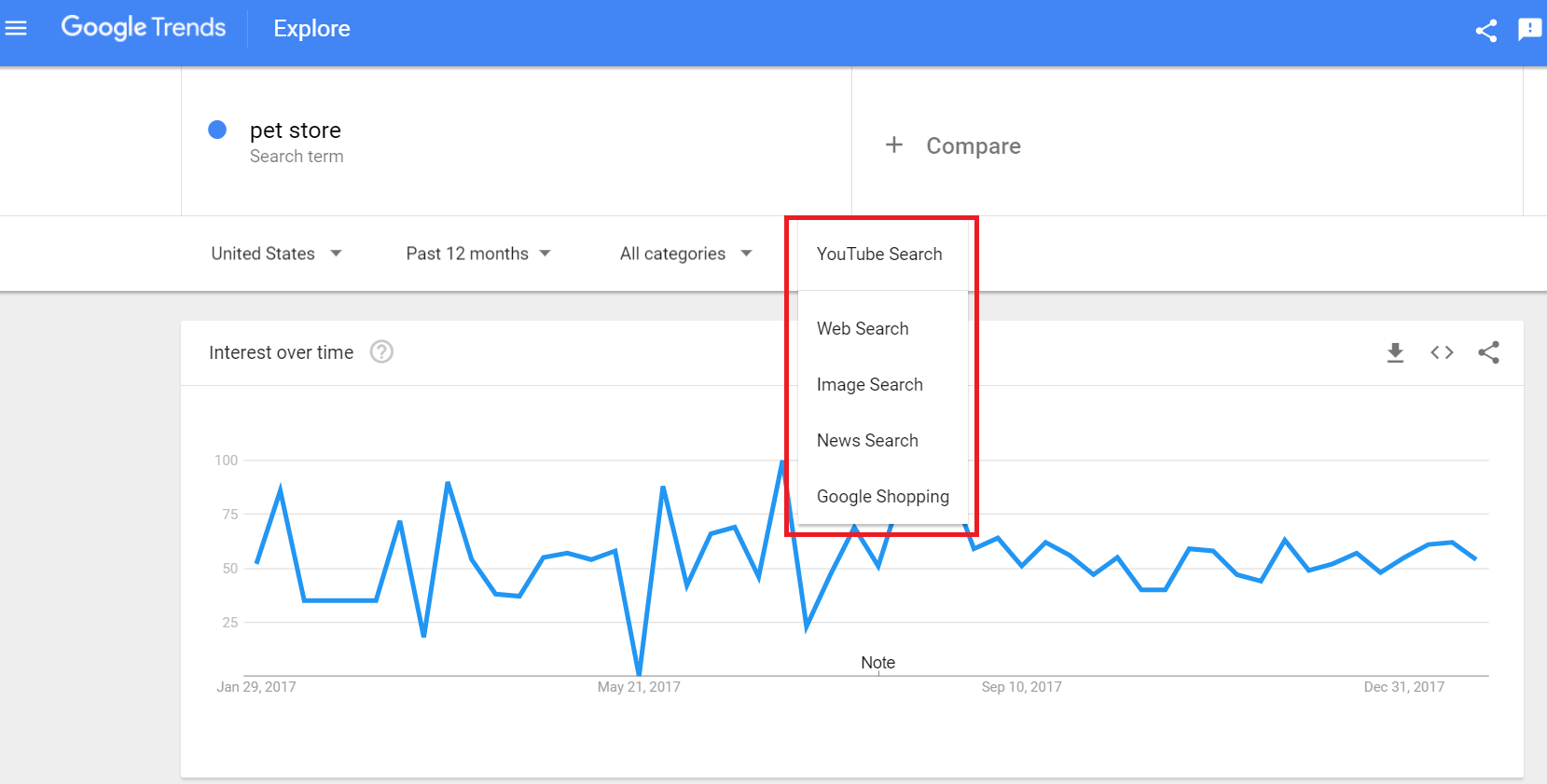 How To Use Google Trends
Visit Google Trends and enter a search term in the search bar at the top.
Specify exactly what you're looking for from the drop down list of autocomplete options that appears beneath the search bar.
Next, add the filters of your choice:
Geographic location based first on country, with further options to search by region or state and sometimes even city
Time frame, whether the last hour, the last decade or anywhere in between
General category
And finally, by type of search: Web Search, Image Search, News Search, Google Shopping or YouTube Search
Search and analyze the data generated by your search!
The "type of search" filter is Google Trend's newest feature (made available to users last November) and opens up the realm of information available for any given search term. Each of these vertical searches offers data that can be used for the planning and strategy of an ecommerce website to gain more traffic and traction within their target audience. Here are a few examples:
News Search
Use this filter to find out if a type of product you're selling is appearing in news searches. You'll want to know what the buzz is about so you can react or respond, if appropriate. You'll also be able to check out related topics and how often they're appearing in searches.
Shopping
This filter can provide insights on how a product or industry is appearing as users actually look to make a purchase online. You'll see where the searches were most prominent and what other terms those users searched for that might give you an idea of how to market that item. For instance, searching for the term "straw hat" over the last year gives the top related topic: "beach" followed by "boater," "summer" and "lifeguard." If you sell straw hats, consider how you can market your selection within these scenarios to cater to your audience.
Images
Image search data can offer information on how users are visualizing your product, or searches related to it. If you run an online hardware store, a search for "wrench" within Google Trends will show which geographical areas performed this image search and what other topics they were interested in. In this case, "cutting tool," "tool," "drain" and "plumber."
YouTube
And finally, as the second biggest search engine in the world, YouTube is a critical channel to gain insights on. Video has grown enormously over the last couple of years, and the trend is forecast to continue in the year ahead. As with the other search options, Google Trends' YouTube data will provide valuable information about the searches that users perform when it comes to video. For example, searching for "furniture" leads to a related query of "how to paint laminate furniture." If this phrase applies to your business, the topic could be valuable for attracting links as content on your site, whether through a video, a blog post or another type of content.
Google Trends offer a wealth of information – and is readily available to anyone with a Google account. Incorporating data from Google Trends into your marketing plan can help ecommerce websites gain traction among their target audience and make more sales.
Feel free to share any insights you've gotten using this tool in the comments below!