Compare Volusion
When it comes to features, we've got you covered. Its easy to see why Volusion merchants sell more products and keep more profits than Shopify merchants.
Start Free
Discount Code Coupon Engine
Most Ecommerce businesses capitalize on using promotions & discount codes to drive more sales. Did you know that by 2022, digital coupon redemptions are set to total $91 billion??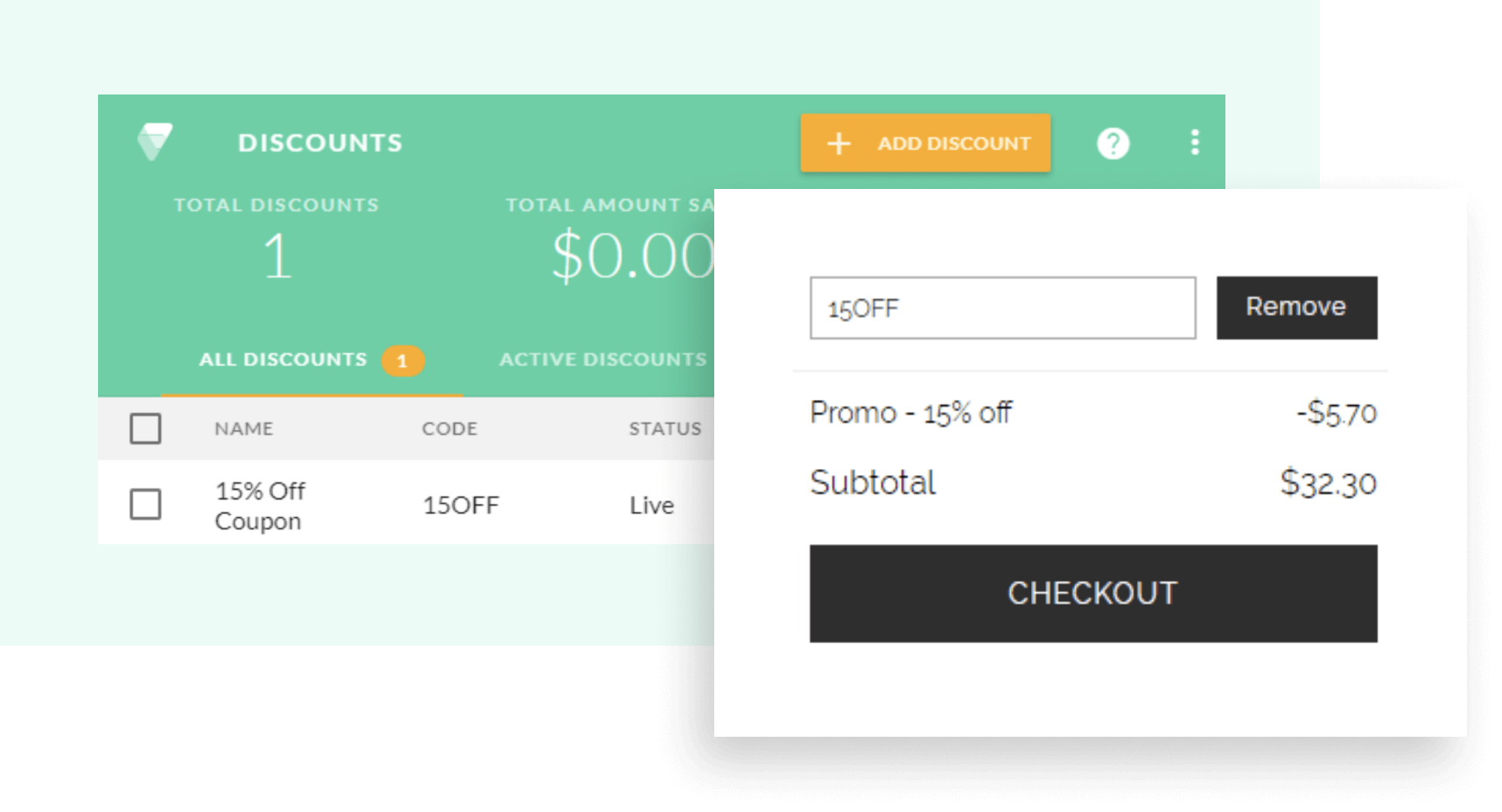 Turn discounts on. Enjoy a complete feature, with the bells and whistles customers expect. Add discounts, set expirations, set usage limits, set time frames, create homepage pops, report on usage.
See All Features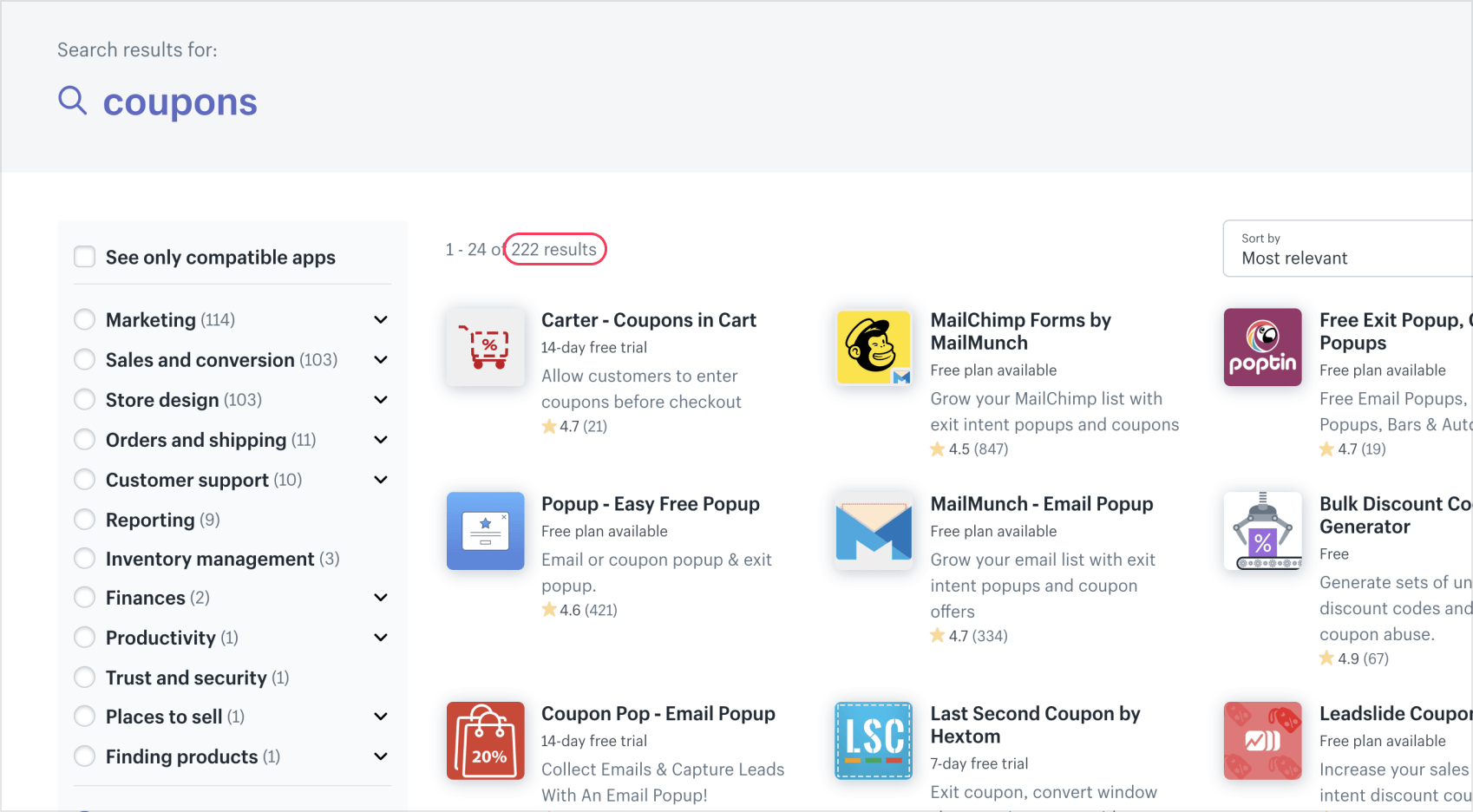 222 apps when searching for coupons in Shopify's app store. Install, try, rinse, repeat. Ask forums, ask around, ask yourself "what am I doing wasting my time trying to figure out something that should be core to ecommerce?"
See All Features
Nickel & Dimed, Literally?
For every $1M Processed, you could get charged an extra $1667 per month for choosing your preferred credit card processor. With Volusion, there won't be any added charges for picking the credit card processor that is best for your business.
Think about what you could invest in with $1,667 saved every month:
A Company Car
Rent for Storefront
Improving SEO
Advertising
Design Services
Product Variants
Speaking of choices...
your products need various options, too. Volusion makes Product Variants easy!
Ready to Use
Turn variants on. Enjoy a complete feature, with the bells and whistles customers expect. Add images, per variant, set inventory levels, adjust groupings, apply to products, track inventory automatically.
Start Free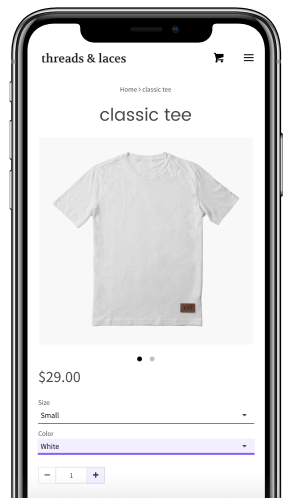 Trial and Error
289 apps when searching for variants in Shopify's app store. Install, try, rinse, repeat. Ask forums, ask around, ask yourself "will this mess up my product page and theme design?", "am I picking the right app?", and "shouldn't this just be part of the platform?"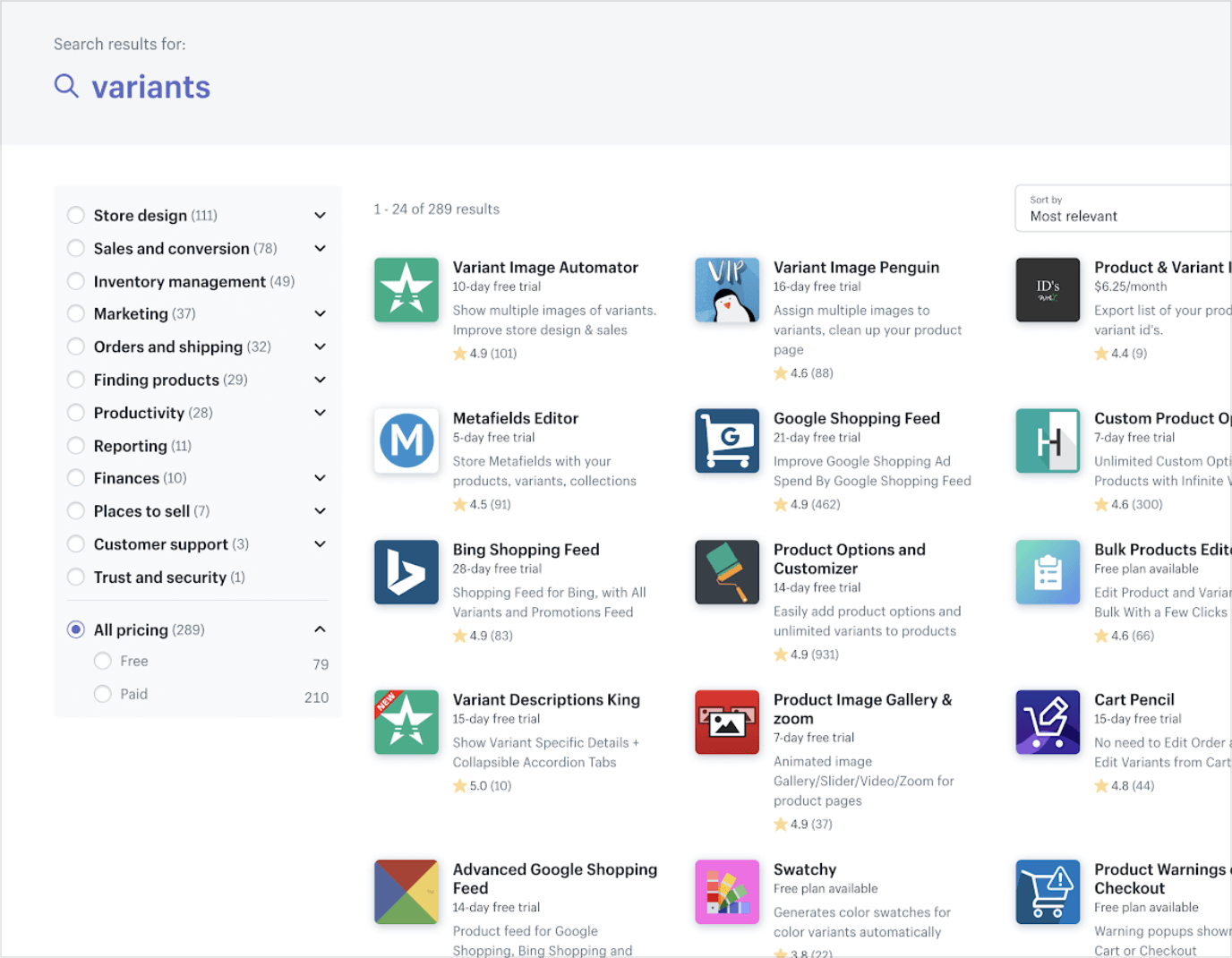 Custom Coding Limitations
Shopify users are required to learn a proprietary coding language (Liquid) in order to customize their theme. You can't use this knowledge anywhere else. Volusion uses HTML and CSS which is the standard for any designer/developer.
Traditional HTML
universal
HTML Code Snippet

HTML and CSS are traditional coding languages that are universal in web development. You can use the coding knowledge you already have or hire any web developer to customize your online store.

Liquid
Proprietary
Liquid Code Snippet

Learning an additional coding language to customize your site will take extra time, leaves room for more errors and may limit your choices when hiring a developer.
Guaranteed Uptime
Trust starts with a promise. Volusion backs its uptime with a guarantee that is backed by our terms & conditions. If uptime were to fall below 99.9%, Volusion will compensate for each moment the site is unavailable.

In-house Services
Volusion is the ONLY Ecommerce Provider that offers a range of creative & digital marketing services through our in house agency. Great design elevates your brand and amplifies sales. We offer unique design experiences when you hire our team to create a fully customized storefront. Need help with getting your first sale? Or scaling your business to your first million? We have all the marketing expertise you need to accelerate your business. From SEO to PPC and everything in-between, our team of experts has you covered.
All projects are managed from start to finish by a Volusioneer in Austin, TX that is focused on helping grow your business. Completed in-house, supported in-house.
Check Out Studio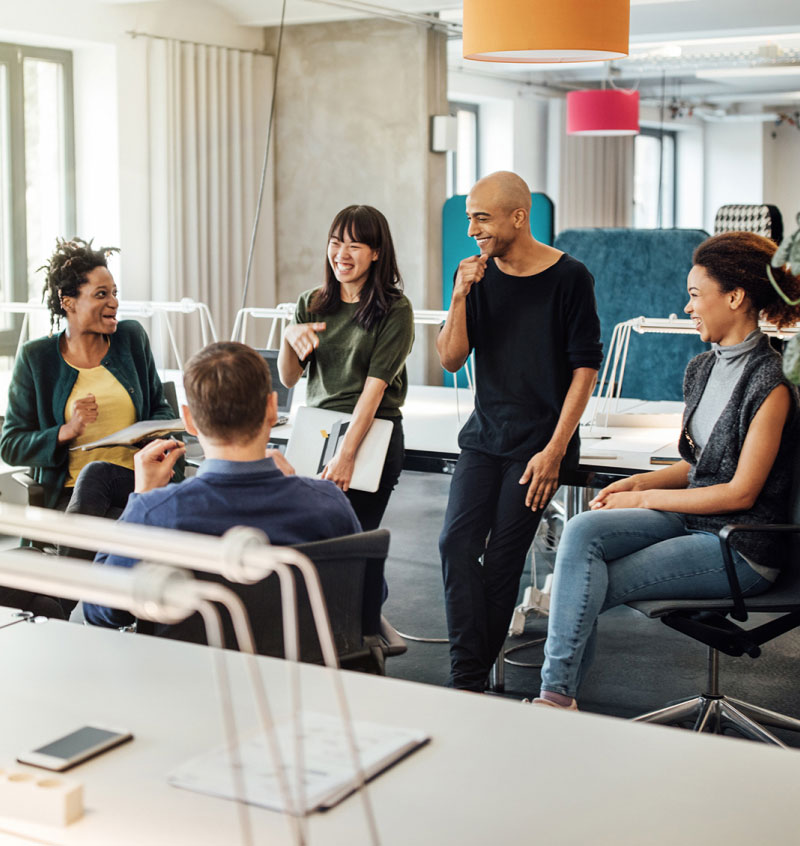 Comprehensive Support
We support our founders from our local headquarters in Austin, TX. To get comparable support with Shopify, it would cost 6x as much. Volusion founders will have access to priority support, can schedule appointments to fit their lifestyle and receive proactive help from a member of our Premium Support Team.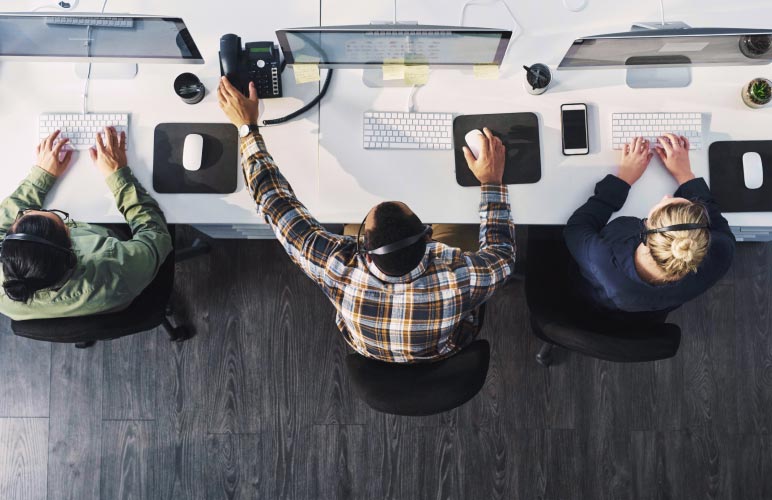 |

Premium Support Team

|

Premium Support Team
You pay 6x more every month
Trusted by great companies