About Volusion
Thank you for checking out Volusion!

We're on a mission to help aspiring entrepreneurs and small- to medium-sized business owners thrive. Why? We value innovation and autonomy and — on a personal level — we love to see our merchants accomplish their goals. In fact, the success of small- and medium-sized business means the success of the larger economy: SMBs currently employing approximately 60% of private sector workers globally.
At Volusion, we also recognize that it's not easy to start a business. Because of that, we've created our new product — V2 — specifically with ease of use in mind. And we're refining our solution by working hand-in-hand with merchants to ensure we're developing the features that will best help users scale their businesses in the simplest ways possible.
Why V2?
Volusion's new ecommerce solution is all about ease of use. V2 is so simple and intuitive that merchants can have their stores up and running in a matter of minutes. It's also built from the ground up with the latest core technology. This innovative tech stack allows us to evolve the product at a record pace and harness the latest apps and integrations out there. It also enables Volusion to offer the best possible solutions at scale, which means we'll be exceeding expectations for years to come.
V2 is currently available, and while it does not yet offer feature parity to our original platform, V1, it has an exceptional UI and speed. V2 is the best option for aspiring entrepreneurs or small business owners looking to grow their store as the platform's features and capabilities expand.
Below are a few highlights:
V1
Fees for increased bandwidth and SSL may be required
More complex, but includes more functionality
May require longer setup time, depending on needs
Individual, customizable themes
Dropshipping integration with Doba, may take additional time to set up
Built for the neds of Volusion's current merchant base
Completely Google Cloud hosted
More suitable for larger, more complex business models
V2
No bandwidth or SSL fees
Simple and inutuitive platform
Get up and running in minutes
Theme engine with limited customization
Seamless dropshipping integration with Inventory Source
Future focused and mobile first
Hosted with Amazon Cloud (AWS)
More suitable for smaller businesses, first time entrepreneurs, and dropshippers
V2 Highlights
At Volusion customer success is top of mind, and V2 was created based off of feedback from our 30,000+ merchants. Here's what to expect from our new platform:

Ease of Use
With V2, merchants can get their store up and running in minutes. The UI is sleek, intuitive and specifically designed to give users the quickest possible path to launch. Once your store is live, you'll find a multitude of easy-to-use apps to help simplify workflows and scale your business as efficiently as possible.

Future-Focused
V2 is built for the future of ecommerce. The platform was created with the newest technology to allow for speed, agility, increased feature development and app integration.

Mobile-First
An estimated third of all retail sales are now being attributed to mobile, and it's most certainly the future of ecommerce. V2 is built with a mobile-first metality, with responsive pages, lightning-fast search, and a mobile friendly admin, so that merchants can easily make changes on the go.

Apps, Features, and Integrations
Although our V2 platform is not yet at feature parity with our original platform, we expect that feature development for V2 will soon outpace that of V1. For the time being, we suggest V2 for aspiring entrepreneurs and small business owners as we continue to build out its feature set.

Safe and Secure
At Volusion, security is a top priority. We enable reliable and secure transactions on a merchant's domain. and we boast 99.9% uptime, PCI certification and fraud score protection.

Simple and Predictable Pricing
Say goodbye to unpredictable pricing. V2 has no bandwidth limitations and zero transaction fees to avoid unexpected costs for our merchants.

Live Support
Volusion merchants know that we have their backs. Which is why we offer 24/7 live support from real experts based in our Austin, Texas office.
Ease of Use
With V2, merchants can have their stores up and running in minutes. The design is sleek and intuitive, with features and integrated apps that give users the quickest possible path to market. Here are a few notable tools to help merchants get up and running:

Streamlined Onboarding
The V2 onboarding process gives merchants a step-by-step guide through theme selection, page creation, adding and organizing products and launching your store.

Dropshipping Integration
Not sure what you want to sell? Our new drop shipping integration helps even novice entrepreneurs to go from concept to launch in no time. Simply browser through popular drop shipping items, add the products to your cart and you're on your way.

Easy-to-use Site Editor
Our V2 site editor lets you update site content on the fly, from any device at any time. Notice a typo while perusing your store? The editor lets you easily correct the issue in seconds.

Enhanced Image Features
V2 also enables users to upload multiple product images at once, and it even automatically generates the correct image sizes to save merchants time.

Need Postage? We've Got You
With V2, you can also purchase and print postage directly from your admin through our Shippo integration.
Future Focused
At Volusion we have our eye on the future, and V2 is built to last. We offer a modern technology stack that scales with your usage.

Newest Tech
V2 is built for the future of ecommerce. It has been developed with the newest technology, which allows for speed, agility, increased feature development and app integrations.

App Dev Center
Our new dev center gives developers the flexibility to create apps for Volusion merchants, which allows for further app diversification.

Cloud Hosted
V2 is hosted through Amazon's cloud hosting service. Cloud hosting increases site speed and site stability, and protects merchants from possible server issues related to natural disasters.
Mobile First
V2 is built with mobile in mind, which makes shopping even easier for customers (and store management easier for you).

Mobile Responsive Pages
All V2 themes are mobile responsive, which gives shoppers the best possible user experience -- regardless of their device.

Mobile First Shopping Experience
Our shopping experiences are designed with mobile users in mind, in order to increase conversions and improve the overall customer experience..

Lightning Fast Search
Our search functionality delivers top speed results in order to enhance mobile search experience, retain customers and drive more sales.
Mobile App Store Management
You can easily manage your store on the go with our Volusion Mobile app.
Features and Apps
V2's Theme Engine makes design choices easy, and allows merchants to quickly test out new looks for their site.

Customer Reviews
Merchants can keep an eye on shopper satisfaction and win over new business with customer reviews and easy review management

Zapier Integration
Our integration with Zapier allows merchants to seamlessly integrate with thousands of apps such as Facebook, Instagram, Slack and Hubspot.

Mailchimp Integration
Our Mailchimp integration allows merchants to collect email addresses and develop strategic email campaigns that will increase conversions.

Optimized One Page Checkout
Enjoy a thoroughly-tested, one-page checkout process, which leads to fewer abandoned carts.

Content Builder
Our drag-and-drop functionality enables merchants to customize content with just a few clicks.

Gateway and Payment Processing
We allow stores to accept a variety of payment methods such as credit cards, cash/in store payments, Apple Pay, Google Pay, and Paypal.

Tax Rate Engine
V2 has a built-in tax rate engine that handles the number crunching for you.

Deals and Discounts
Customize discount start times, duration, percentage or dollar amount to keep customers coming back for more. We also support quantity-based discounts like BOGO deals.

Powerful SEO
Search engine optimization is built into all Volusion stores to allow for easy management of metadata and to keep business pages, products and categories SEO-friendly. Product variants also canonical to one URL, which increases the SEO power of your product pages.
Safe and Secure
Volusion is committed to keeping our stores — and their customers — safe and secure. Our technology is constantly being updated and improved on to make sure your privacy stays private.

Secure Domain Checkout
Our checkout process ensures that customer transactions and credit card information is never compromised.

Free SSL
SSL is included as a default with no additional cost on all V2 stores.

PCI Certified
With stronger security than the standard PCI compliance, we're certified to ensure that credit card information is managed in the most secure environment.

99.9% Uptime
Our customers' stories are guaranteed to remain open 99.9% of the time, maximizing their opportunity to sell.
Live Support
We Can Help
Looking for some support? Don't have the time to market your new site? At Volusion, we have in-house experts across design and marketing who can help merchants along the way.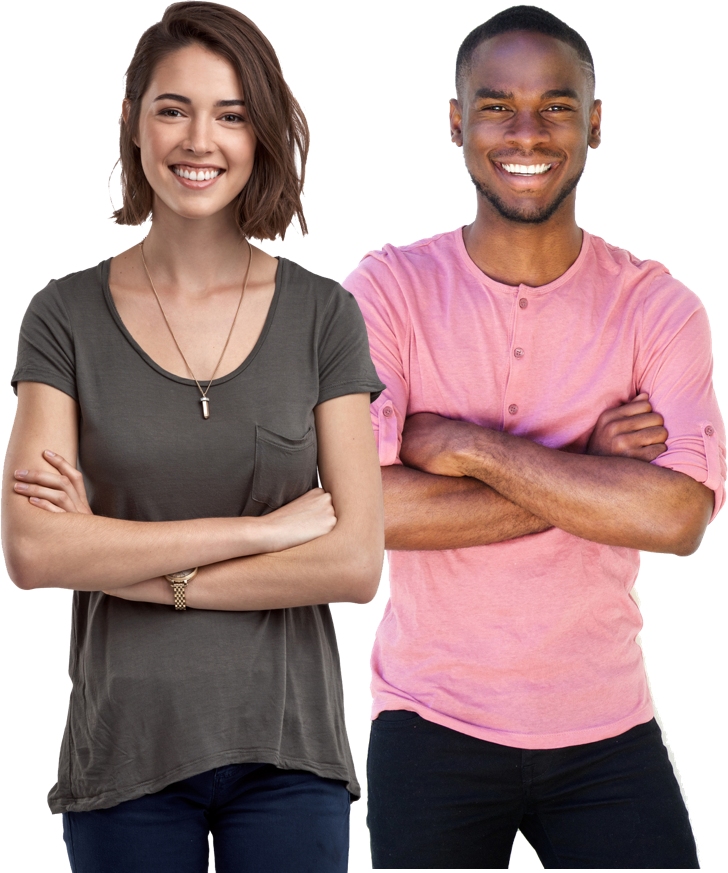 Learn More
Learn more about Volusion and V2. Download logo files, typefaces and images from our Brand Kit.
Brand Kit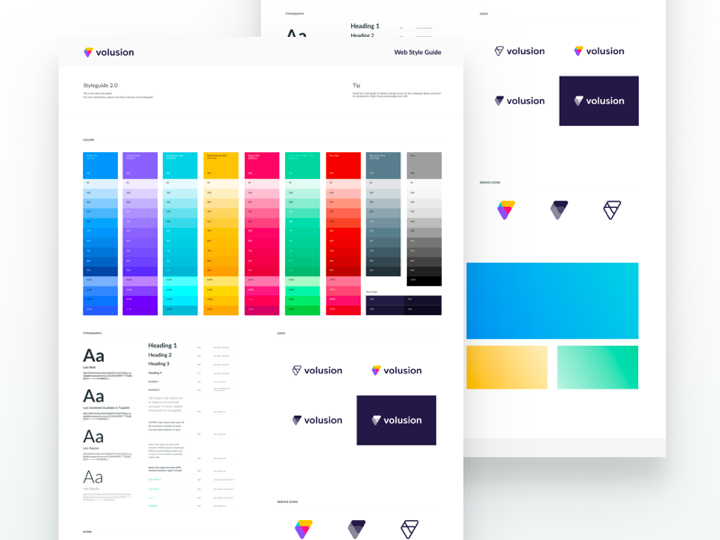 Contact Us
If you have questions or would like more information about the Volusion platform, please contact the team at affiliate@volusion.com