Migrating from Magento?
Earn More With Volusion
Magento 1 is shutting down, but Volusion is here to stay. Switching from Magento to Volusion is not only easy — it just might make you a profit. Our merchants earn an average of 2x more than those using other platforms, which is good news for you and your store.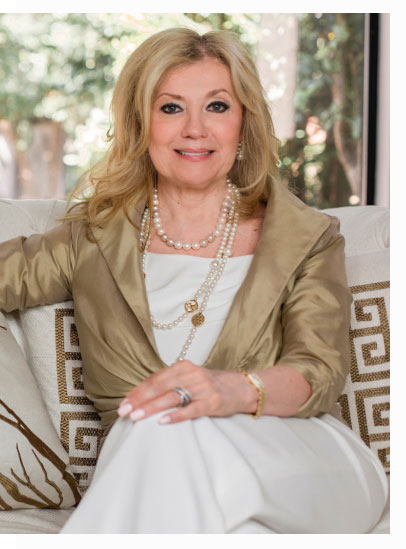 Sandra Hernandez Yedor,
Volusion Merchant
We are here to make the switch easy.
Make the Switch from Magento to Volusion
We know that having to replatform your store is a big task. Luckily Volusion has features that will make the switch more than worth it.
Trust

Volusion has been driving online merchant success since 1999, and we were the first to release key features like one-page checkout
Volusion merchants have earned more than $27B in sales to date
Volusion offers in-house design and marketing services to grow your online business

Merely PCI compliant – doesn't offer the same level of security as Volusion's full PCI/CISP certification
Magento is shutting down, which means that stores on their platform have an expiration date
Burdens you with finding design and marketing assistance by not offering those services in-house
Platform

Take advantage of easy to use, built-in integrations and apps
Protect yourself against credit card fraud by taking advantage of our built-in Fraud Score™ service
Try our new, mobile-first V2 platform, which allows you to create a store and start selling within minutes

Drop shipping capabilities are only available on Magento's non-SaaS platforms
Doesn't offer FTP access to help support the basic control of your site design and related images
No built-in access to allow your customers to set up recurring billing for products you sell
Value

Save more! Volusion never charges you transaction fees for using our platform
Sell more! Volusion merchants on average earn 2x more revenue versus the industry standard
Get access to 500+ help articles, 350+ tutorial videos and 1000+ blog posts, all free of charge

Magento's hosted service lacks the full breadth of features of the more commonly known community edition
Magento does not offer a built-in Content Delivery Network to speed up page loads
Important selling tools like Daily Deal coupons are only available through paid app extensions
Disclaimer: The information on this comparison page that was created by Volusion was believed to be accurate as of 7/11/2019.marketing@volusion.com.
To report an error or discrepancy, please email
See why Volusion merchants earn 2x more on average than sellers on
other ecommerce platforms.
Learn more