Beautiful Themes that Sell More
All of Volusion's pre-built ecommerce themes and templates are crafted by professional designers who specialize in online storefronts. Each theme is beautiful, fully responsive, easy to customize, and designed for conversions.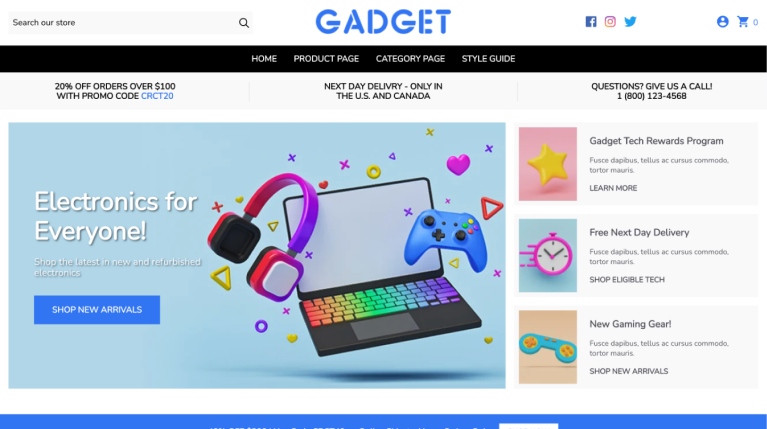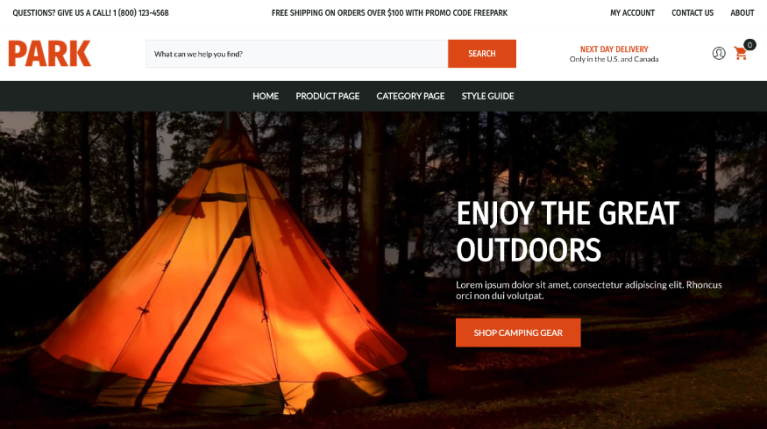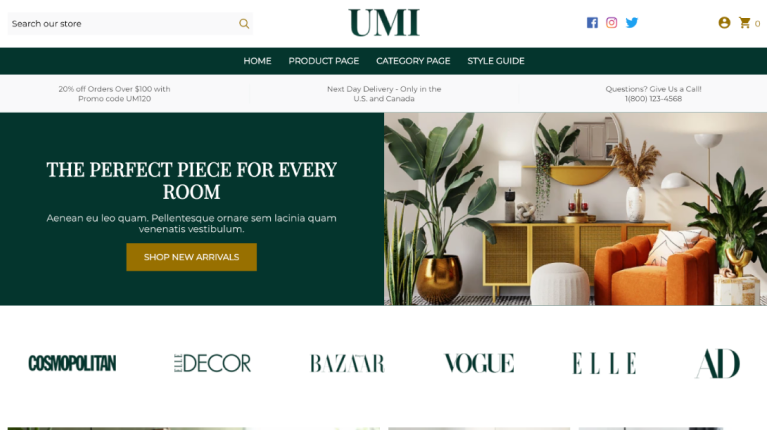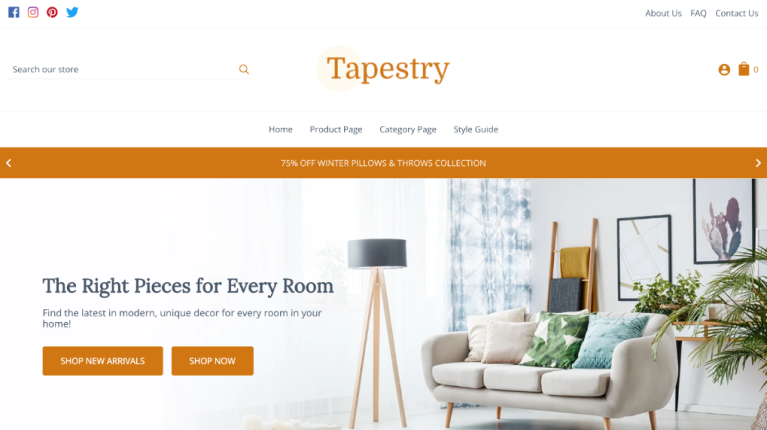 Crafted with Conversions in Mind
Volusion themes and templates all come out-of-the-box with useful features and functionalities that ecommerce businesses rely on. Some of the most important include:
Multiple Page Design
A beautiful and cohesive design experience present throughout the core pages of your site.
Simple Page Builder
Easily customize your theme to your exact specifications using our click-to-add functionality.
Modern Look & Feel
Our themes were created with today's design trends, functionality, and performance in mind.
Designed by Experts
Created by ecommerce-minded web designers for a shopper- and builder-friendly experience.
Mobile-Friendly
Fully responsive designs adjust to any device for more sales on both mobile and tablet.
Retina-Ready
Optimized to provide a crisp, clean-cut, and attractive look on high-resolution displays.
Automatic Image Optimization
Upload one high-quality image, and the theme will optimize it for all devices/pages.
Add Functionality Easily
Integrate free, pre-coded "blocks" for items like Blogs, Featured Products, Testimonials, and more.
No Cost
These Volusion themes are available to experiment with, use, or customize for no additional cost.
Additional Features
Built for Optimal Performance
Global Design Settings
Flexible Configuration Options
No Coding Necessary
Changes Auto-Saved
Preview Changes Before Publishing
50+ Free Content "Blocks"
Device-Specific Block Settings
Volusion Themes
Volusion's themes are offered at no extra cost to Volusion merchants and are fully customizable to each business's unique preferences. View our current themes below: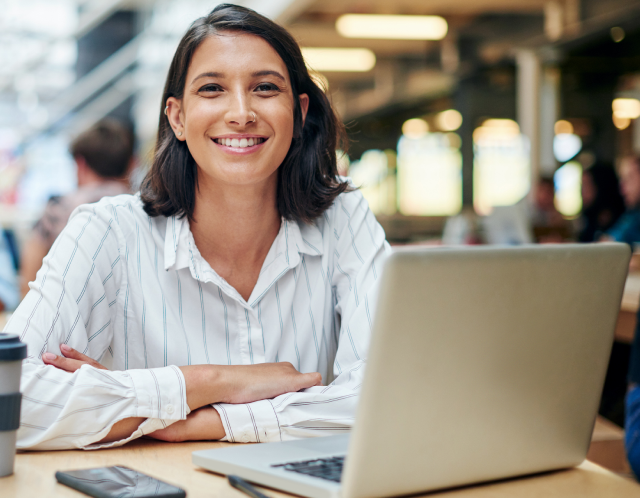 Customization from Professional Web Designers
Want assistance getting your new theme just right? Our marketing agency's web designers offer custom theme services that will make your ecommerce site design process quick and easy with a beautiful end result.
Creating the Best Experience for You
Our talented web designers, UI specialists, and engineers have collaborated to create a variety of stunning themes. With each allowing for full customizability, Volusion's themes meet the needs of businesses across all verticals.
Upgrade Your Site Theme
These themes are available by upgrading at no extra cost to Volusion's new site building feature, Site Designer. Learn more below.
LEARN ABOUT UPGRADING