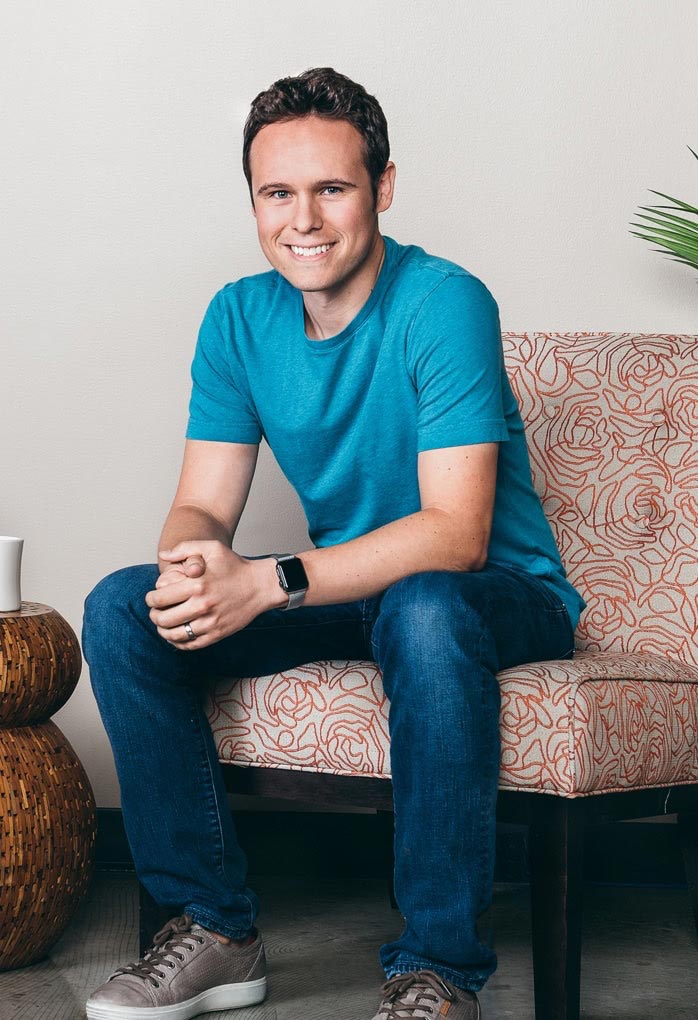 Kevin Sproles
Founder
As Founder, Kevin Sproles drives Volusion's overall strategic vision while overseeing all facets of the company's operations. Kevin originally started coding and designing websites early on in his career, and his passion quickly grew into a business. Out of the numerous clients he quickly acquired, most started to request the same need – a shopping cart. At this time, shopping cart software was in its infancy. Always up for a challenge, Kevin took the endeavor head on. With very little money and a great deal of perseverance, he started coding shopping cart software and Volusion was created in 1999.
In Volusion's early stages, Kevin worked by request to build software that fit clients' needs, often staying up all night implementing a new feature. He notes that his favorite thing to tell clients was, "Remember that feature you asked about yesterday? Here you go." This mentality remains a core value at Volusion to this day and drives its developers to continually implement new features and functionality to benefit those who know it best – their customers.
Kevin has won several business awards for his success with Volusion, including BusinessWeek's "Best 25 Entrepreneurs Under 25" and the San Fernando Valley Business Journal's "40 Under 40 Leadership Award." Despite these personal accolades, Kevin's greatest honor stems from his philanthropic work. As a believer in the adage, "great success demands great responsibility," Kevin established the Volusion Foundation. In addition to providing deserving non-profit organizations with free online stores, the Volusion Foundation also generously donates to World Vision to improve the lives of impoverished children around the world. Kevin recently made a visit to Africa for a first-hand view of how the foundation's donations were being utilized. After his return from such an inspirational journey, Kevin is more dedicated than ever to grow Volusion's reach to enhance lives, both on and offlline.
Join the team

.
Help us build the infrastructure behind some of the most successful ecommerce stores online.
Volusion
Try our award-winning ecommerce software to build your online store and sell more! Trusted by 40000+ businesses. FREE 14-day trial, no credit card required.
1835 Kramer Ln A100
Austin
TX
78758
United States