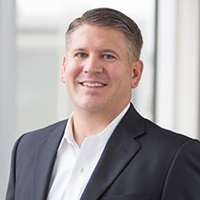 Dwayne Hyzak
President & COO, Main Street Capital
Board Member @ Volusion
Dwayne has served as President since 2015 and as Chief Operating Officer and Senior Managing Director since 2014 with Main Street Capital Corporation ("Main Street"), a publicly-traded investment firm (NYSE: MAIN) with over $3.5 billion of capital under management and a primary investment focus on making debt and equity investments in privately-held companies. He also serves as a member of the firm's investment and executive committees.
Dwayne has been with Main Street and its predecessor funds and entities, which are now subsidiaries of Main Street, since 2002 and he has served in multiple executive roles, including Main Street's Chief Financial Officer and a Senior Managing Director from 2011 through 2014. From 2000 to 2002, Dwayne was a director of integration with Quanta Services, Inc. (NYSE: PWR), which provides specialty contracting services to the power, natural gas and telecommunications industries, where he was principally focused on the company's mergers and acquisitions and corporate finance activities. Prior to joining Quanta Services, Inc., Mr. Hyzak was a manager with Arthur Andersen in its Transaction Advisory Services group.
Join the team

.
Help us build the infrastructure behind some of the most successful ecommerce stores online.
Volusion
Try our award-winning ecommerce software to build your online store and sell more! Trusted by 40000+ businesses. FREE 14-day trial, no credit card required.
1835 Kramer Ln A100
Austin
TX
78758
United States