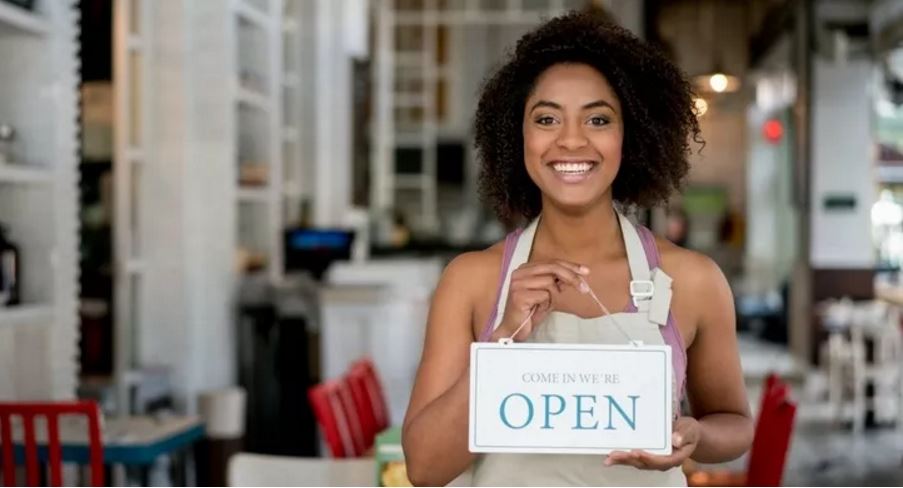 We recently celebrated International Women's Day and are in the midst of National Women's History Month, a time to recognize the valuable contributions that women have made to every possible field and arena, including business. According to The 2016 State of Women-Owned Businesses Report, "It is estimated that there are now 11.3 million women-owned businesses in the United States, employing nearly 9 million people and generating over $1.6 trillion in revenues. Between 2007 and 2016, the number of women-owned firms increased by 45%, compared to just a 9% increase among all businesses. Therefore, over the past nine years, the number of women-owned firms has grown at a rate fully five times faster than the national average."
Here at Volusion, we are proud to say that we are the ecommerce home to thousands of businesses owned by women. While we strive to breed amazing founders, we are grateful that our employees can learn from these women leaders through our daily interactions to service and support their businesses.
Through these conversations, we have compiled some words of wisdom from four successful women who use our platform to manage their online business.
Taylor Gabbay & Anna Pines, Founders of Muddybody.com Anna & Taylor cofounded MuddyBody in 2015. MuddyBody sells products that are handcrafted in small batches to ensure the absolute highest-quality experience. They encourage their customers to get a little messy - their 100% natural face masks will wipe out impurities, eliminate dead skin cells, and tighten the pores. With a combination of powerful plant extracts, refining clays and the benefits of botanical and essential oils, each of their products serve a purpose in revitalizing, nourishing, and treating your skin. In the last 18 months, their business has seen massive growth and has over 200k followers on Instagram.
"I would say that the only obstacles are the ones that you create. When starting a business, there are no limits to what you can achieve if you are working to your fullest potential. Pay attention to the current details and execute accordingly. Rather than being caught up in the end result, take each day as a new opportunity to make your dreams come true."
- Anna Pines, CoFounder
Glitter, Founder & CEO of Medusa Skates
Owned and operated out of Austin, TX, Medusa Skates was formed out of a long-standing love affair with all things derby. Medusa Skates provides not only the roller derby gear and skates, but also great customer service from someone who genuinely cares about the roller derby community. This is Glitter's passion and she truly enjoys talking about all things derby, providing helpful information about her products as well as tips on training or even advice about starting your own league.
"You will see and hear doubt from many people around you, but the loudest voice doubting you is yourself. Tell that voice to knock it off and prove the others wrong. Take the plunge and put your whole self into your business adventure."
- Glitterotica aka Hunter CEO & Founder of Medusa Skates
Kirby Welsh, CEO of Vintagechicscents.com
Kirby runs one of the most successful, sought-after scented wax companies in the US. With unique product names like Blueberry Backwoods Barbie, Central Park Snow Globe & Meet Me in St. Louis, you know you're in for an experience. She's unparalleled in customer service, and her love for all things old-fashioned shines through in every selection.
"1. Follow your intuition and stay true to your center (spiritual or otherwise). 2. Do as many things as you can to inspire you...it always helps me get ideas in my business. 3. Overcome fear and monotony by trying things out on the side in addition to your money-making products or services. 4. Take care of your employees... if you make their well-being a priority, they will do anything to meet your goals and help your company flourish."
- Kirby Welsh, CEO of Vintagechicscents.com
In addition to celebrating the women business owners that we have the honor of working with each day, we also want to thank you. Thank you for pursuing your dreams and inspiring all of us to do the same. Thank you for inspiring ourselves, our sisters, our mothers and our daughters to follow their dreams and shatter the glass ceiling. The only glass ceilings you're working with are the skylights you'll add to your business!