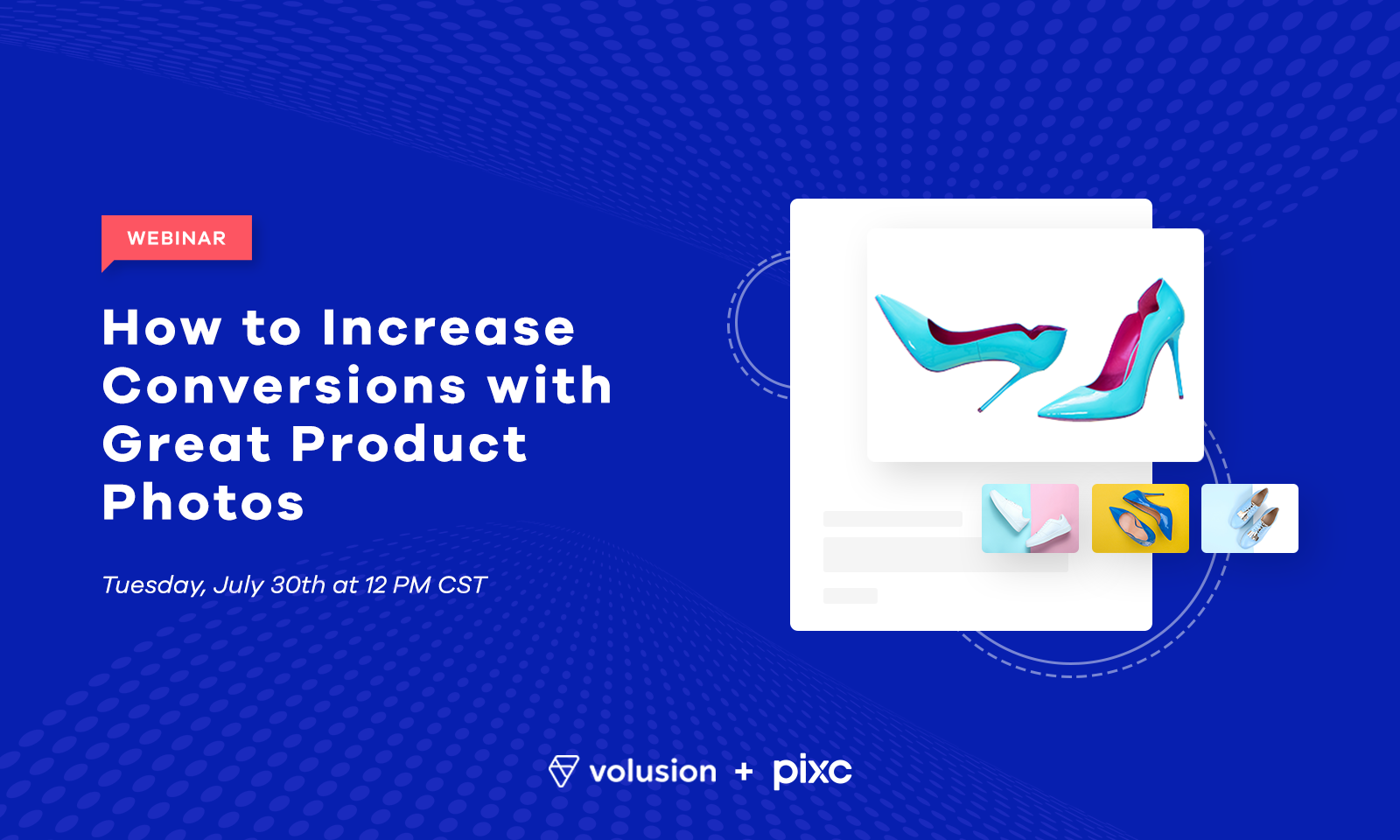 Over 75 percent of ecommerce shoppers say product pictures are very influential when they're deciding whether they want to buy a product online. If your product photos are blurry, have distracting backgrounds, or lack context, you could be missing out on sales. Having great product photos will eliminate a visual purchasing barrier and increase conversions on your site.
In this free webinar, Volusion has teamed up with the photo editing experts at Pixc to dive into the world of product photography and show how ecommerce business owners can boost sales just by adding high-quality product images to their site. Watch it below!
Need help editing photos? Pixc's photo editing service acts as an extension of your business. Instead of spending hours removing backgrounds in Photoshop, you can send them to Pixc's team of experts! Learn more about their service here.
What webinar topics would you like us to cover in the future? Let us know in the comments!