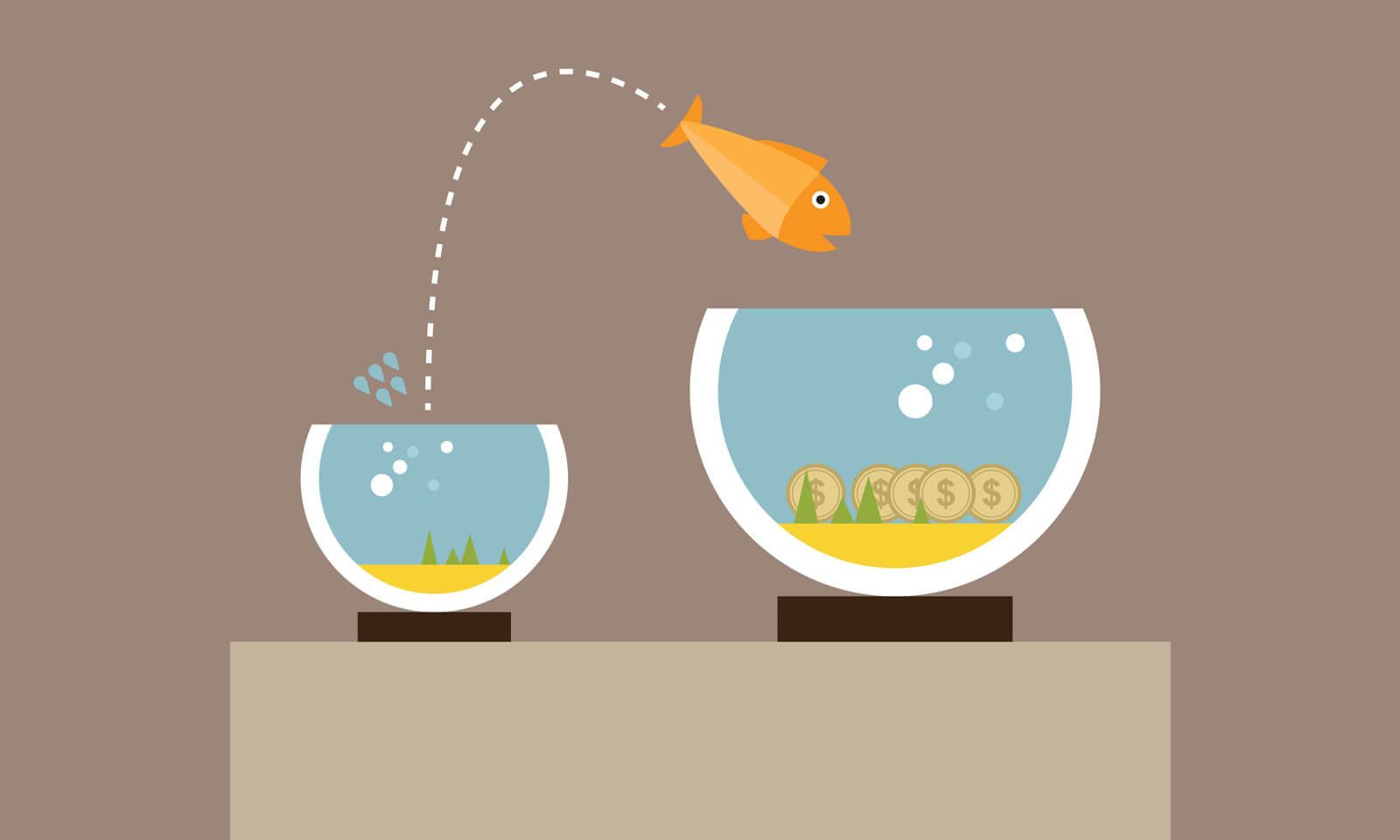 So you've taken the exciting leap and opened an ecommerce store with Volusion. Congratulations! You're on your way to growing your business and learning about selling online. Most importantly, we're happy to have you on board!
With the different plan options Volusion offers, you may be wondering if you have selected the right one for your business. Worry not! The great thing about our hosting plans is that you have the flexibility to upgrade or downgrade as needed. Read on to learn more!
Upgrading
To upgrade your plan, simply log into your admin area at https://my.volusion.com, using the email address attached to your account and the password you created. Once logged in click on "Plans/Orders" from the left hand menu under "My Account."
If you have multiple stores, you'll be prompted to select the specific store you need from the "Choose Order" drop down menu. Next, click the upgrade button and choose the plan you want. Your upgrade will be immediate. That's it! Super easy!
Downgrading
Downgrading your hosting plan is slightly different, but still very simple! There are a couple ways you can downgrade your plan. One option is to call into the billing department (800-646-3517 Option 4, Monday - Friday 8AM-6PM CST) and they will be able to submit the downgrade for you. Another option is to send in a ticket from your My Volusion area or email billing@volusion.com directly to submit the downgrade request. When the ticket/email has been resolved, you will receive a reply with confirmation.
Downgrading also differs from upgrading in that downgrades take effect with the start of your next cycle, because our billing team needs a little time to go in and turn off access to certain features. They also need to double check and make sure you are within the product count for the smaller plan so that the actual downgrade can process without an issue.
Why is this prorated fee showing up after I upgrade?
After upgrading to a bigger plan you may notice a new fee appeared in your Plans/Orders page. Don't be scared! This is just a prorated fee for the difference in price between the plan you were previously on and the new plan you upgraded to.
Because Volusion hosting plans are based on prepaid billing terms, you have only paid for your previous plan's price at the time you upgrade. However, because the upgrade was immediate and you now have access to all the fun new features, we calculate the difference in price and simply add it to your next payment!
Here's an example of how the fee breaks down:
Let's say your previous plan was $10 per month and your new plan is $20. Let's also say you upgraded halfway through your cycle, so you have 15 days left until the end of that cycle:
$10 divided by 30 days = $0.33 (Daily Rate)

$20 divided by 30 days = $0.66 (Daily Rate)

$0.66 - $0.33 = $0.33 x 15 days = $4.95
This means, on your next bill you'll see an additional charge for $4.95 to cover the 15 days you were on the new plan during your last cycle, when you'd only paid for the smaller plan.
What about annual plans?
If you're taking advantage of an annual plan (10% discount anyone?) the plan change process is quite different. For more information on how to proceed please contact the billing team at 800-646-3517, Option 4.
Tips! Tips! Tips!
Here are a few things to keep in mind when deciding to upgrade or downgrade:
Upgrading is immediate, but downgrading is not. This means if you upgrade and change your mind you can still submit your downgrade request, but it won't take effect until your next cycle.
If you are on a legacy plan (a plan that is no longer offered) and decide to upgrade or downgrade, you won't be able to return to the legacy plan. You can check out a complete list of our current hosting plans here.
Always be sure to check out the new plan features before making a switch. It's super exciting when a new plan is introduced, but it may not be in line with the features your business currently needs. Be in the know and make an informed decision.
Double-check you product count before submitting a downgrade request. If you're over the limit of the new plan we will require you to reduce the number of products before the downgrade can be processed.
So that's it folks! Making plan changes are easy and just require a little research and decision-making. Having this flexibility will let you accommodate your business needs as they grow and change. Happy selling!

Have any additional questions about upgrading or downgrading? Feel free to ask them in the comments!